These Are the Must-See Movies and TV Shows Dropping in April
Our first appetizer before summer movie season begins.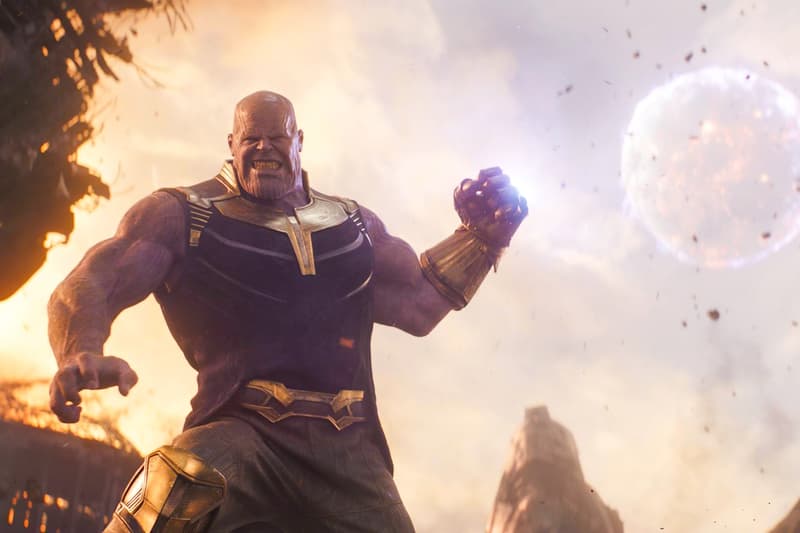 April is finally here and that means we're in for a treat this month with new summer shows and movies. Outside of the obvious Avengers: Infinity War that's expected to be the end of many fan-favorite Marvel heroes, we have an HBO documentary about one of the greatest wrestlers of all time, as well as a feature film from the same network starring Al Pacino as football coach Joe Paterno. DC Animated will also debut Batman, Joker, and the rest of the gang in sword-fighting, feudal era Japan. Meanwhile, WWE's John Cena will take the screen to stop his in-film daughter from having sex.
Over in TV land, we will see the return of the hit anime My Hero Academia, the critically acclaimed Westworld, and shockingly enough, almost the entire cast of Jersey Shore on MTV. Check out the list below for some of the must-see releases to the more under the radar films and TV shows to look forward to this month.
Films
A Quiet Place – April 6
Director husband and actress wife John Krasinski and Emily Blunt star together in this horror flick where their family is being hunted by a mysterious entity. The family lives in a cabin in the woods where they communicate via sign langue, as any sound at all will attract the presence and presumably kill them. It also stars Krasinski's beard, the same bit of facial hair featured on Chris Evans' face in the upcoming Infinity War.
Why it's worth your time: It's Krasinski's first horror directorial and the first time he'll share the screen with his wife. Plus it has a fresh premise for a horror flick.
6 Balloons – April 6
Netflix's upcoming film debuted at SXSW and stars Abbi Jacobson as a sister who just found out her former addict brother (Dave Franco) has relapsed. Over the course of one night, she drives him across LA in search of a detox center with his two-year-old daughter along for the ride.
Why it's worth your time: Dave needs breakout role that doesn't involve his brother — this has the potential to be that role.
You Were Never Really Here – April 6
This movie looks like Taken turned up to eleven. It stars Joaquin Phoenix as a war veteran unafraid of violence, who's on a mission to save women exploited from sex trafficking. Based on Jonathan Ames's novel of the same name, You Were Never Really Here will release via Amazon Studios and in select theaters.
Why it's worth your time: It looks brutal as hell and Phoenix has range as an actor for days. Meaning, he may deliver a better Taken style character than Liam Neeson did.
Blockers – April 6
This one features John Cena and Ike Barinholtz keeping their kids from their planned sexual escapades during high school prom. This comedy will see the parents of these teens go to extreme lengths to keep their innocence intact. If this irreverent film is a success for the PG WWE champ, maybe we'll finally see him (pun intended) in the green-lit Duke Nukem film. "Yeah, baby, yeah."
Why it's worth your time: If you're a fan of wrestling, I'm sure it will be entertaining seeing the PG champ try to enforce his PG ways on his daughter.
Paterno – April 7
HBO's upcoming film deals with disgraced Penn State college football coach Joe Paterno in the aftermath of assistant coach Jerry Sandusky and his sexual abuse incident. The movie follows the acclaimed Al Pacino as Paterno and will spotlight his legacy as he was forced to face questions of keeping Sandusky's history of assault a secret.
Why it's worth your time: Al Pacino is one of the GOATs and he's good at portraying characters who experience fall from grace (see Scarface).
Andre the Giant – April 10
HBO will follow up with a documentary about one of the most famous professional wrestlers to ever live, André  The Giant. It will highlight his origins, his god-like stature, and his prolific career throughout the 60s and '70s; all leading towards his iconic Wrestlemania match with Hulk Hogan in 1987.
Why it's worth your time: If you know who Andrè is, you know why it's worth your time. If not, this is a fine opportunity to learn about one of the most iconic figures in sports entertainment.
Blumhouse's Truth Or Dare – April 13
Any horror flick coming out of Blumhouse Productions is worth keeping an eye on. This one appears to be a combination of the lingering spirit featured in It Follows and the terrible truths teens never profess, as seen in Unfriended. Basically, a couple teens get caught up in a very real game of truth or dare where you must face severe punishments when refusing to take part or tell a lie.
Why it's worth your time: It's Blumhouse, mostly. Also because the deaths look like Final Destination, which adds well to the hodgepodge of films it takes influence from.
Super Troopers 2 – April 20
After a successful crowdfunding campaign and almost 20 years, the long-awaited sequel to the cult classic comedy Super Troopers will finally debut. Expect the legacy this cult classic left in its wake to return to introduce the idiocentric qualities of the Vermont State Police Department to a new generation.
Why it's worth your time: It's a sequel to a cult classic that its fans brought to life with their hard-earned cash.
Batman Ninja – April 24
Batman Ninja takes the gothic aesthetics of the Dark Knight and dips it in some anime flavor in this re-envisioned animated feature. Set in feudal era Japan and animated/designed by Kill La Kill's Kazuki Nakashima and Afro Samurai's Takashi Okazaki, respectively, this take on Bats and co. will be a new visual undertaking for fans to explore.
Why it's worth your time: It's Batman! And it's DC Animated, which has been churning out good adaptations since before the DCEU was a twinkle in Warner Bros.'s eyes.
Avengers: Infinity War – April 27
The culmination of 10 years lingering past the end credits of Marvel movies will finally pay off in Infinity War, where the 18 MCU films proceeding this one will cross over for a grand finale. Expect all your favorites to show up, Captain America, Black Panther, Iron Man, Spider-Man, the Guardians of the Galaxy, and antagonist purple Deebo to put a hurting on them all before asking what they have on his infinity gauntlet.
Why it's worth your time: We hear some main characters are supposed to see their end. Plus, expect this to be the most grandiose Marvel film of all time.
TV
The Last O.G. – April 3
Starring actual comedy O.G. Tracy Morgan and the trailblazing Tiffany Haddish, we follow the former Hustle Man coming back home after 15-years in prison to find Brooklyn (and the rest of the world) isn't how he left it. He's also on a mission to get right with his ex-girlfriend played by Haddish, who is currently dating a white man.
Why it's worth your time: It's the perfect blend of old-school humor inducting the likes of the new. In both casting, and hopefully, in premise.
Jersey Shore Family Vacation – April 5
Act like you don't know what G.T.L. stands for all you want, but much like the revival of Roseanne blew up, don't be surprised if the same happens for MTV's former flagship show once it returns. We will see the return of all the cast members like Paulie D, Snooki, hell, even Angelina, but with the exception of Sammi "Sweetheart." Most likely because her ex Ron will be there.
Why it's worth your time: It's the show we all hated to admit we watched, but we did. And now it's back. Enjoy the nostalgic drama we once embraced for what it is.
My Hero Academia Season 3 – April 7
This series is shaking up the anime community with its perfected Shonen formula, school student characters, and superhero premise, a backdrop currently setting cinemas ablaze at the moment. In season 3, we will continue to follow young Midoriya Izaku on his journey to become the greatest superhero alive, a torch his mentor All Might is willing to pass down, just as he did with his tremendous superpowers. PLUS ULTRA!
Why it's worth your time: It's probably, with no exaggeration, the next big thing in anime. Like Naruto used to be. And for a damned good reason. On top of the action, it's filled with an abundance of heart.
Stiens;Gate 0 – April 11
The series is a sequel to the 2011 anime series Steins;Gate, which dealt with all sorts of time travel and reached critical acclaim in the process of its original run. This side story will touch on the original series' ending as a means of explaining how it ended the way it did. Obviously, a double watching of the original series and a Wikia breakdown page of each episode will be needed to delve into Stiens;Gate 0 properly.
Why it's worth your time: It's the sequel to one of the most critically acclaimed anime series of the last decade.
Fear the Walking Dead Season 4 – April 15
Normally, this spin-off of AMC's hit series wouldn't make this list, but with the introduction of Morgan from the original series crossing over makes this season especially interesting. This season will focus on Madison and her group on the search for a new home amidst the zombie apocalypse following the death of many main characters a season prior.
Why it's worth your time: See how Morgan fits into all of this and see if it brings your love for the parent series back to life.
Into the Badlands Season 3 - April 22
The apocalyptic kung-fu series, known for its fight cinematography and flashy stunts, finds protagonist Sunny living off the grid alongside his son in the wake of a tragedy. But when his son gets sick, he's forced to join forces with Bajie and reluctantly journey back into the Badlands.
Why it's worth your time: Next to Daredevil, it has the best action television as a medium can offer.
Westworld Season 2 – April 22
HBO's critically acclaimed Westworld is here and features the ongoing struggle of hosts becoming sentient and going against the powers behind the park in an attempt to spark a robot revolution. The season promises insight into what lies beyond Westworld, such as Shogun World, as well as the real world beyond the artificial parks.
Why it's worth your time: It's HBO's second biggest show and, well, don't you want cliff notes on how our impending robot apocalypse will happen?
Archer Season 9 – April 25
Archer in its later seasons have come to adapt to new settings, realizing no matter where you set the cast of the show, people come to see their favorite characters interact as spies, drug lords, or whatever in-between. This season sees the crew on Danger Island, an ode to classic 1930s and '40s adventure serials, so look for film references that have little to do with "Danger Zone" or Top Gun.
Why it's worth your time: It's one of the most consistently funny animated series out right now, next to Rick and Morty, of course.