DC Announces 'Batman Ninja' at NYCC
Batman brandishes the blade.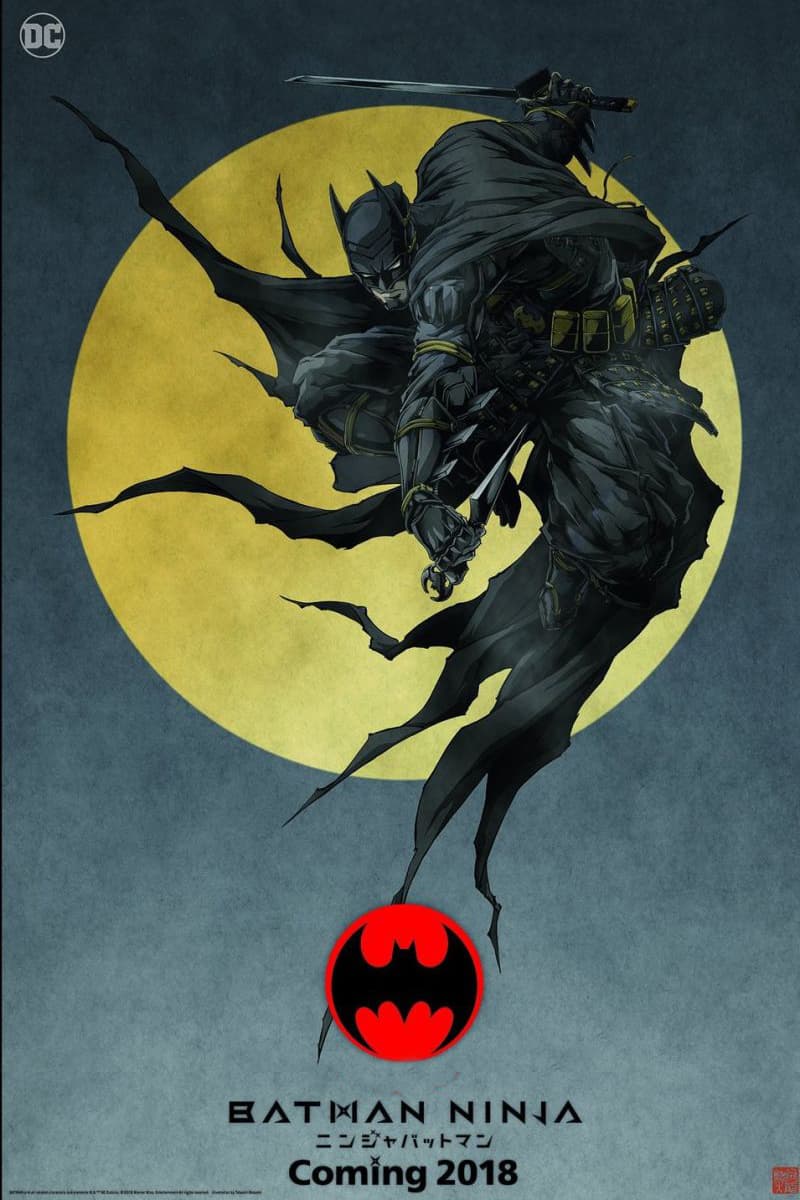 Character designer Takashi Okazaki is best known as the creator of Afro Samurai, but it has recently been announced that he'll take on an animated project that re-envisions Batman in feudal Japan. As part of an NYCC panel for the project, Okazaki, director Jumpei Mizusaki, and the team of screenwriters played a bit of footage for the crowd and answered some questions.
The footage starts out with Batman rocking samurai armor confronting the joker, who says that "a hero can do everything but kill." It quickly cuts to clips of Nightwing punching the Penguin, Robin facing off against Poison Ivy with katanas, Catwoman squaring up with Harley Quinn, and finally displays Gorilla Grodd as a villainous feudal lord.
The premise of the DC Animated film is that Batman and his allies have been transported to feudal Japan, featuring many classic villains from the caped crusader's rogues gallery. The film will be rated PG-13 so we shouldn't expect many detached limbs, but the fight scenes are apparently some of the best animation that Batman has been given — some shots requiring the animators to rotoscope real martial arts footage. Stay tuned for teasers and trailers to come.
Don't forget to check out the latest Justice League updates.