Westside Gunn & Mr. Green Debut Hard-Hitting Track "Stash House"
Mr. Green also speaks to us for an exclusive breakdown of the EP.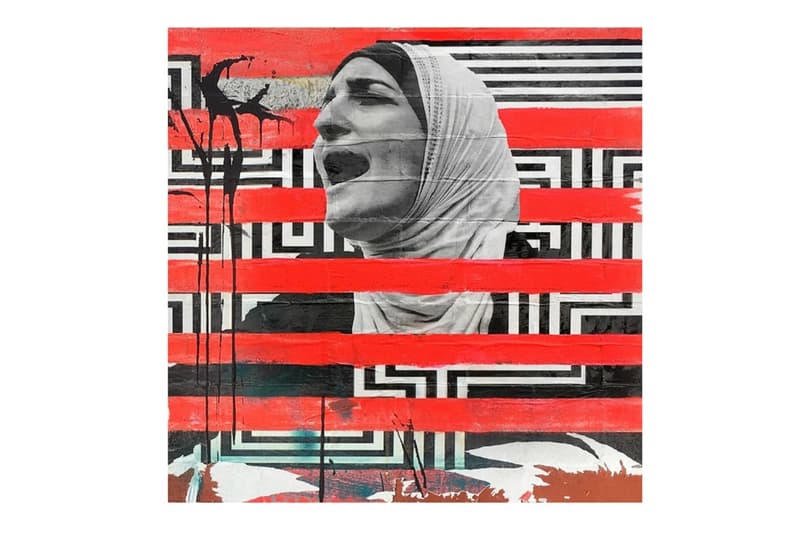 On Friday, March 23, ultra-talented Griselda Records spitter Westside Gunn and beyond-underrated, longtime beatsmith Mr. Green will drop a collaborative project known as FLYGOD Is Good… All the Time. The EP is set to unleash six new joint records, including an introduction from legend-of-legends Kool Herc. Besides the sonic components, FLYGOD Is Good… All the Time will also have a visual side and lean line of limited-edition merchandise; that endeavor blends "archival footage" from different major cities with Westside Gunn's vivid, acrobatic bars and delivers cassette tapes, vinyl and tees. As Mr. Green tells us, it's all about producing "something new" and creative with artifacts of the past.
To give the release's promotional campaign one last shot of adrenaline, Westside Gunn and Mr. Green are debuting a neck-snapping new cut dubbed "Stash House." Hoping to give fans some insight into the background processes that brought his Westside Gunn collaboration to life, Mr. Green linked up with us for an exclusive exchange that covered the project's origins, his love for hip-hop's latest heroes and more. For those interested, FLYGOD Is Good… All the Time is currently available for pre-order on iTunes and scheduled to drop tomorrow.
How did this project come together? How did you link up with Westside Gunn?
We were originally supposed to do an episode of my show Live From The Streets. He's a fan of that, so we were going to do an episode. I was really loving what they did; I was following the whole Griselda movement and I loved what I saw. It took a little convincing, but I convinced him to do the whole EP. I'm pretty proud of the whole way it turned out. I think he's got a real tight bond and chemistry with his main producer Daringer.
We both appreciate art and I told him that it would be great if we did it. I wasn't trying to make something that sounded exactly like his music; I wanted it to be my sound mixed with his — in a way that complimented him but I definitely wasn't trying to recreate what they had going.
We were originally going to film the project, but I kept being out of town. He would be in New York City and hit me up like, "yo, let's record it Wednesday!" Then I would be in Miami filming something for Mountain Dew. Or, he would be New York and I'd be LA. Then, I would be in LA and he would be somewhere else. We were originally trying to do something different than what we did. Scheduling-wise, we were never able actually to lock in a shooting date. So, we ended up doing it only only-audio. It was originally supposed to be more of a Live From the Streets film project than a music project, but it just sort of morphed into a dope music project.
We didn't do it together [in-studio]. I think he recorded it with Daringer, then they sent me the music files and I put it all together. I had Eddie Sancho — one of the greatest hip-hop engineers of all time — put the finishing touches on it and mix and master it.
How do you think this project stands out from the rest of his work with Griselda?
I think it's a nice addition to the catalog they built. When we originally started working on the project, it wasn't actually supposed to be called FLYGOD. But, after it was done, it came out so good that he wanted it to be called FLYGOD Is Good… All the Time; that alone shows that it stands up against those other projects — but I also think it has my unique sound on it. There's probably a little more drums than would hear on a Griselda project, and it's possibly a little more upbeat. It's still spooky and dark, but there's just a couple more upbeat melodies in it.
In the future, can you see yourself doing more Live from the Streets-type collaborations with other, equally high-profile rappers?
Definitely. I did one with Freddie Gibbs in the past, we did one with Sean Price. I have an unreleased episode with Dave East. I have Rhapsody, and I'm building that slowly but surely. These days, I'm focused on putting out records. I'm trying to put out a solo vinyl record every month this year. I've already done two, and I already got the next three ready to go. I'm doing Live from the Streets, but it's not like a "day one priority" right now.
For a couple years, because I was so focused on my film projects, I almost thinking like a filmmaker, when my art is music, my art is sound. In the last year or two, I've just tried to focus more on sound, but I'm still doing film projects. I'm still very much doing it, but I have the Westside Gunn project and I got this instrumental LP narrated by Kool Herc that I'm excited about. I've been kind of transitioning in and out of being a filmmaker. I love film, but music is my first, music is my baby; film is like my side-thing.
So are you finding a lot of ways to merge your appreciation for both crafts?
Definitely. One of the things that made me want to work with Griselda so much is how seriously they take the visual element. You're never going to see a Griselda album with a bad album cover. They just don't do that, they take the art side of things very seriously. That's how I want to be … every single Mr. Green release, when you see the cover I want you to be like, "oh I want to hear that!" Or, "I got to hear more from him!"
As a fan, I'm addicted to Griselda music. It's a little bit addictive of a fan. I think a big part of it is the visual element; they always have something that's kind of different, and they never recreate what they've already done. I think that school of sound sort of started with Sean P. It's a slow rap that's very detailed. The beats are slow, but something about it doesn't feel slow. Roc Marciano definitely grabbed that torch for a while, and now these guys are holding it pretty tight. I'm excited to see what's next. I feel like there's gonna be another group or another person that's going to surprise everyone and do something crazy — like Griselda's done. It's a great time for hip-hop; there are a lot of different lanes right now and everyone's doing pretty well.
Lastly, what are some projects you have coming out?
I've been doing these 7" vinyl releases on my Bandcamp — a few instrumentals that have to do with a time of my life. The first was called the Broken EP because I broke my wrist in two places and I was told I was never going to be able to scratch the same again, which made me a little depressed. I went real hard with beats during that time and made some sick beats. Then, I got the cast off and was told my wrist was going to be fine, but I thought it would be cool to release the beats. I got another one called Darkside that came out last month. I have another one called Williamsburg Winter, which is all beats that I made when I was living in this basement in Williamsburg; I would go outside and take pictures after making the beat. It's going to have five different album covers, but it's going to be pictures I took; I got these dope winter, city-covered-in-snow pictures. I'm re-releasing the album I did one with Pacewon on vinyl; The Only Color That Matters Is Green is going to be on vinyl for the first time.