Gosha Rubchinskiy Showcases Fall/Winter 2018 Looks, Discusses Creative Process
'032c' discusses "Gudbay, America" with the buzzy designer.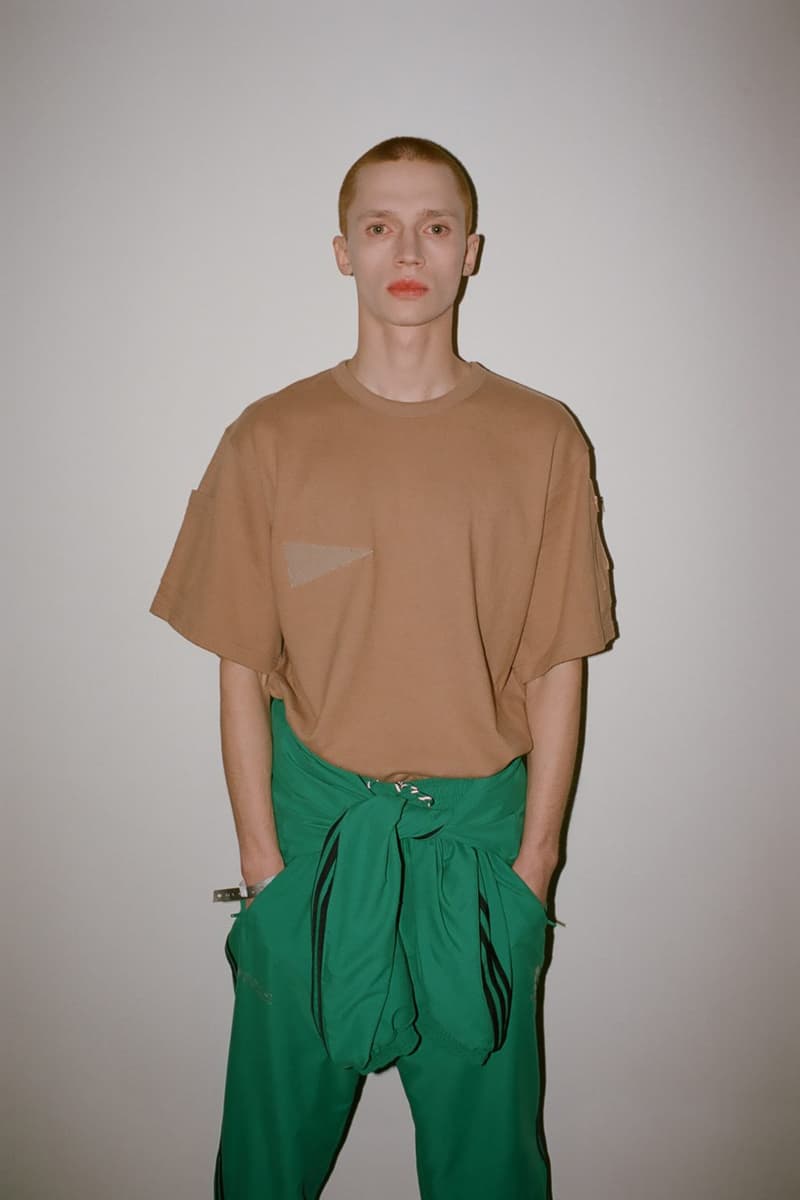 1 of 14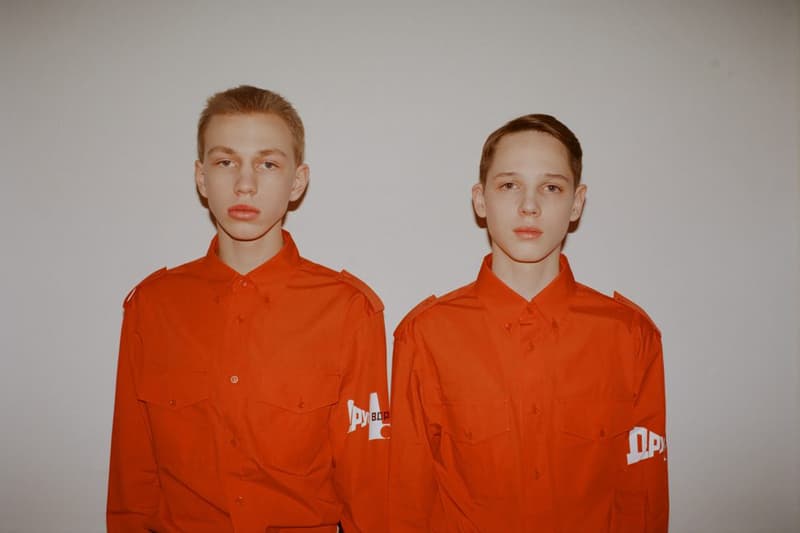 2 of 14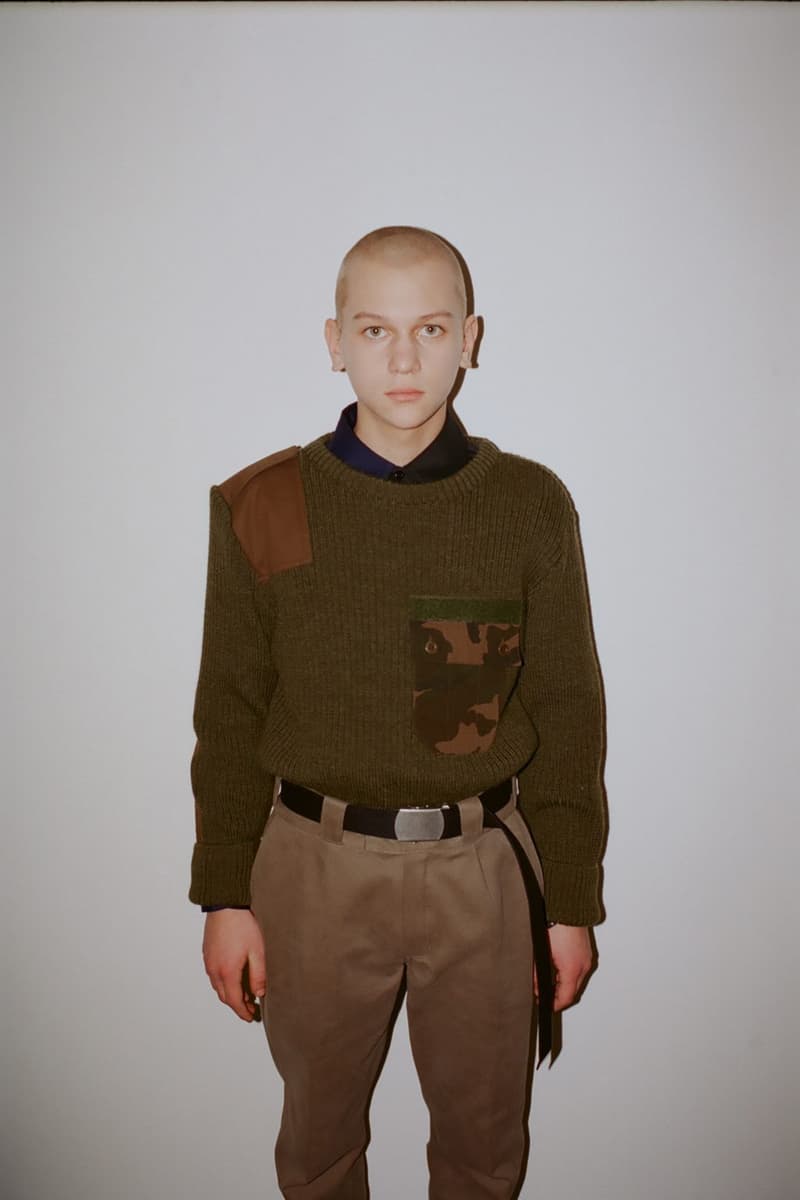 3 of 14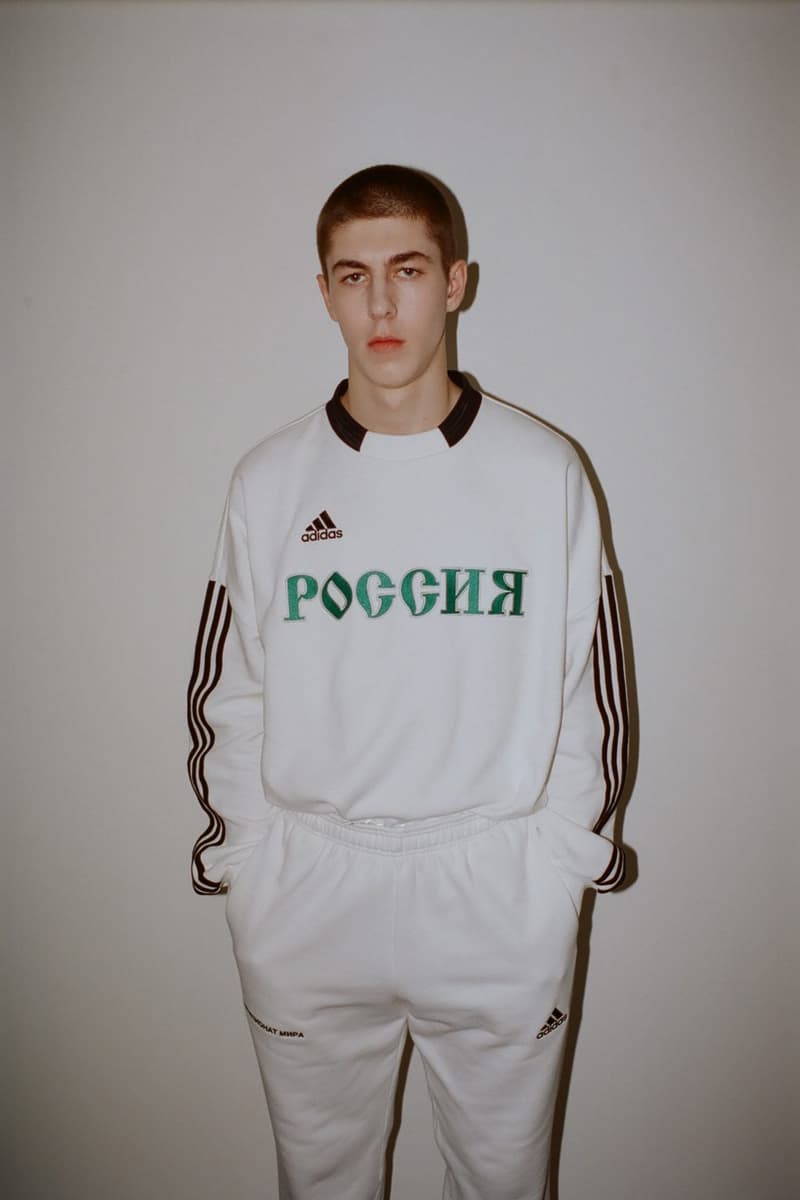 4 of 14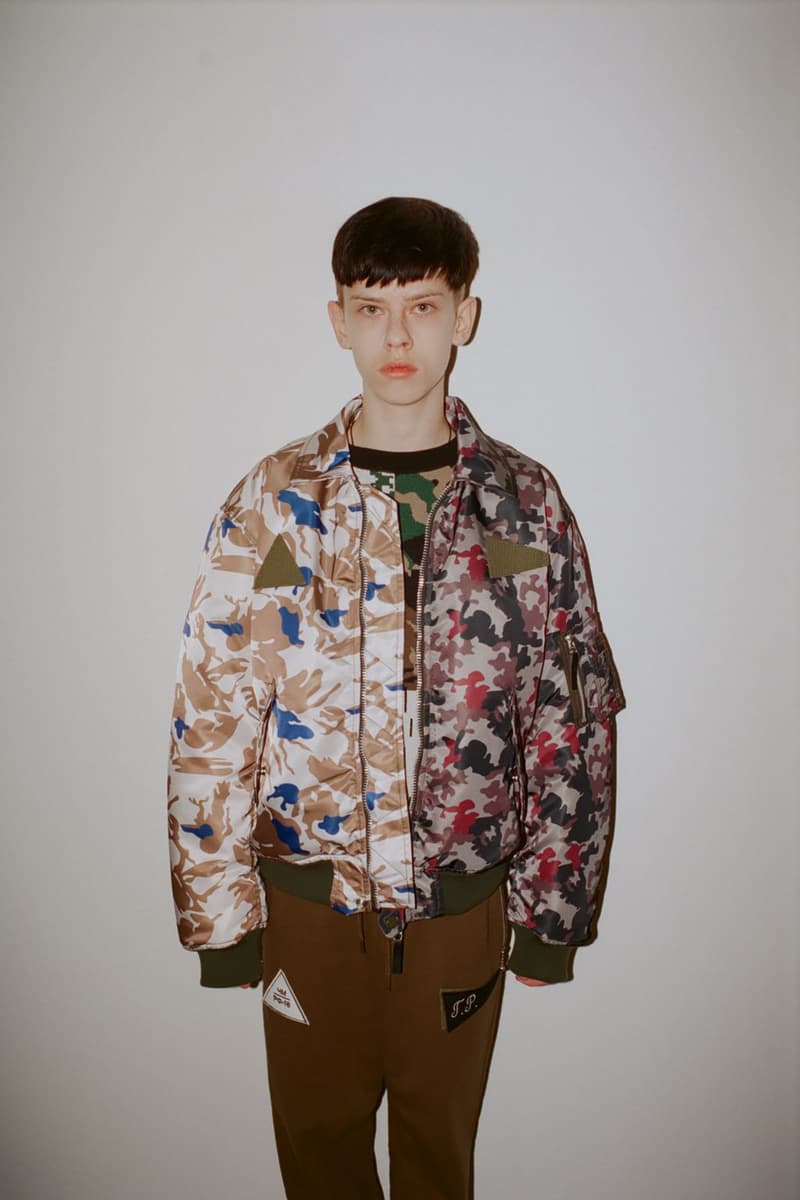 5 of 14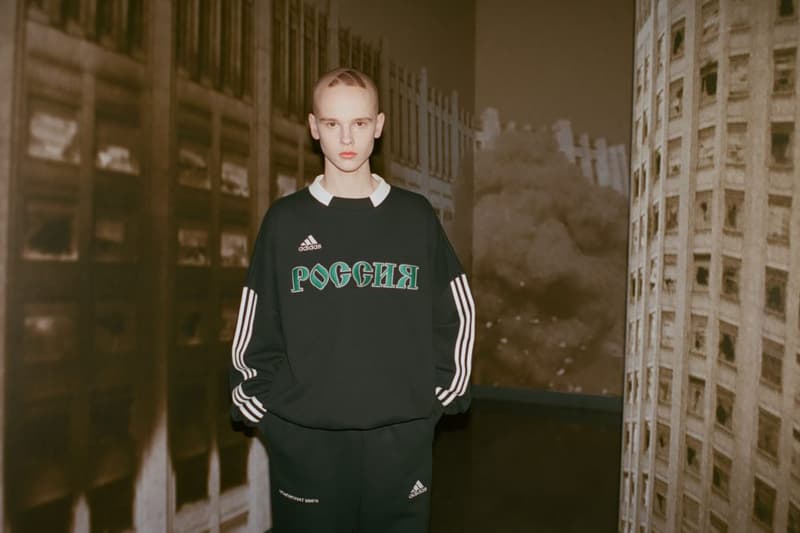 6 of 14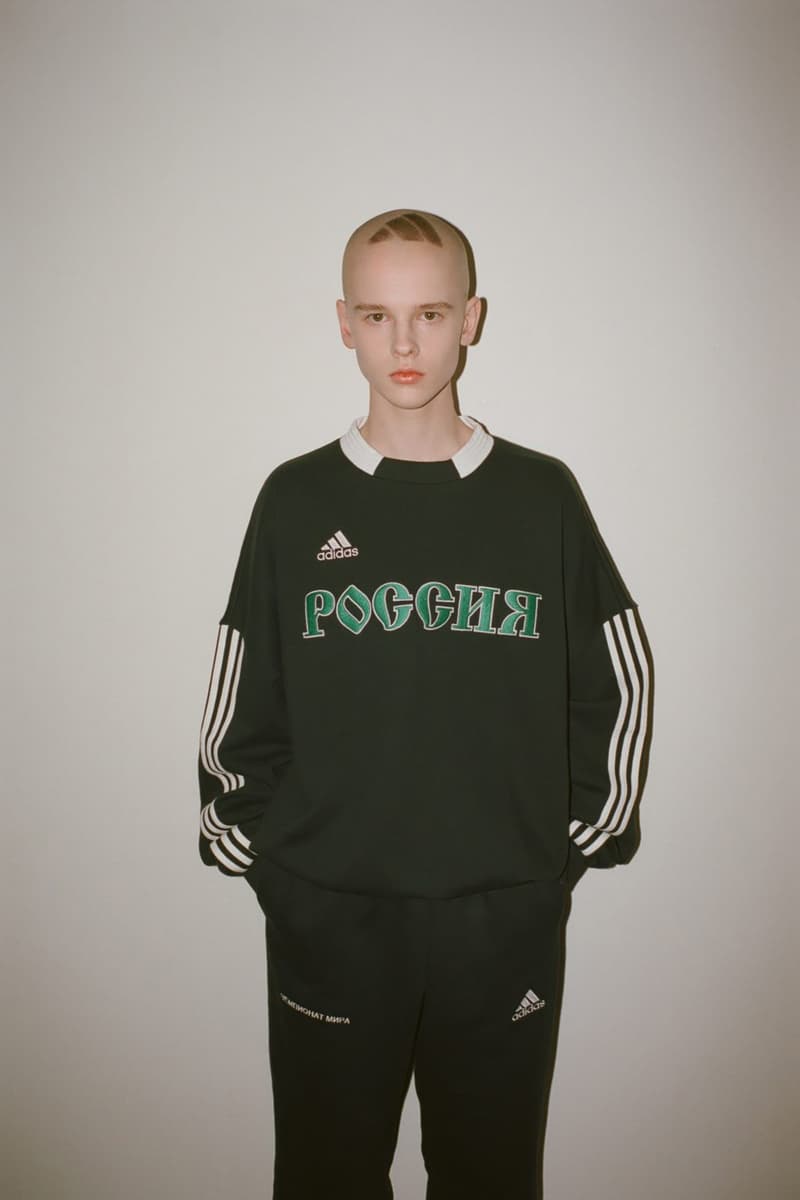 7 of 14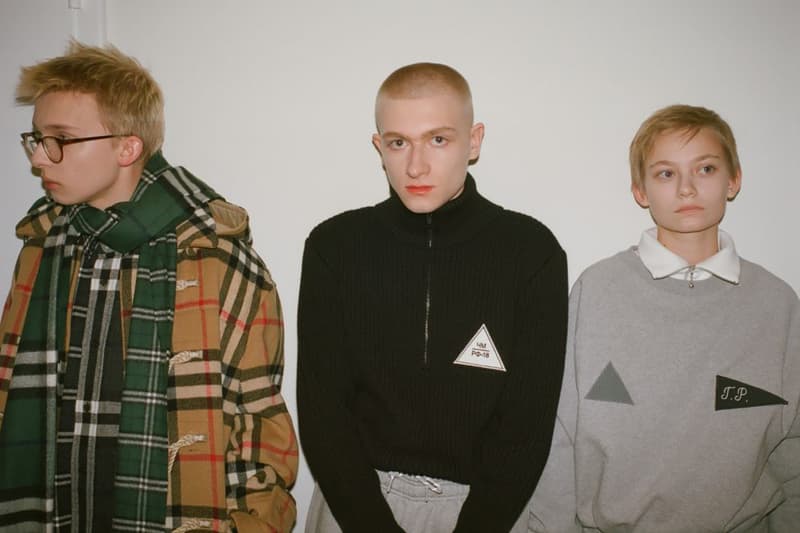 8 of 14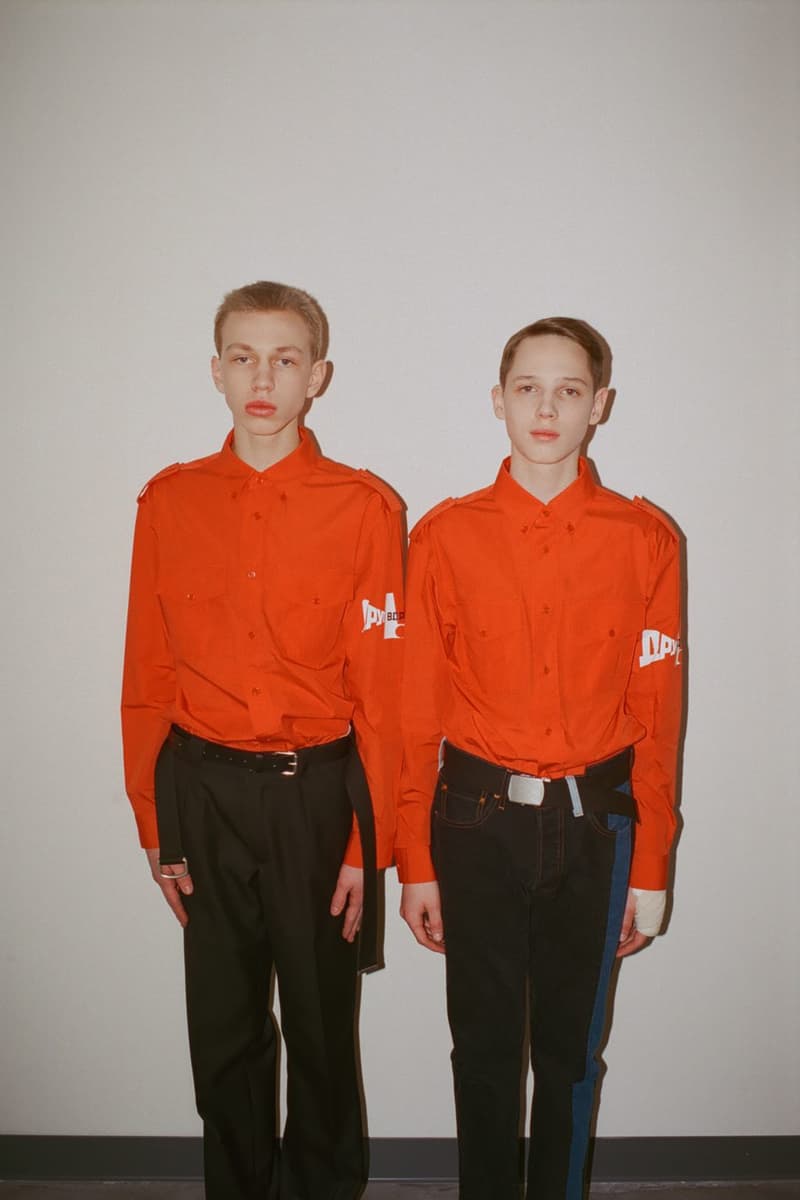 9 of 14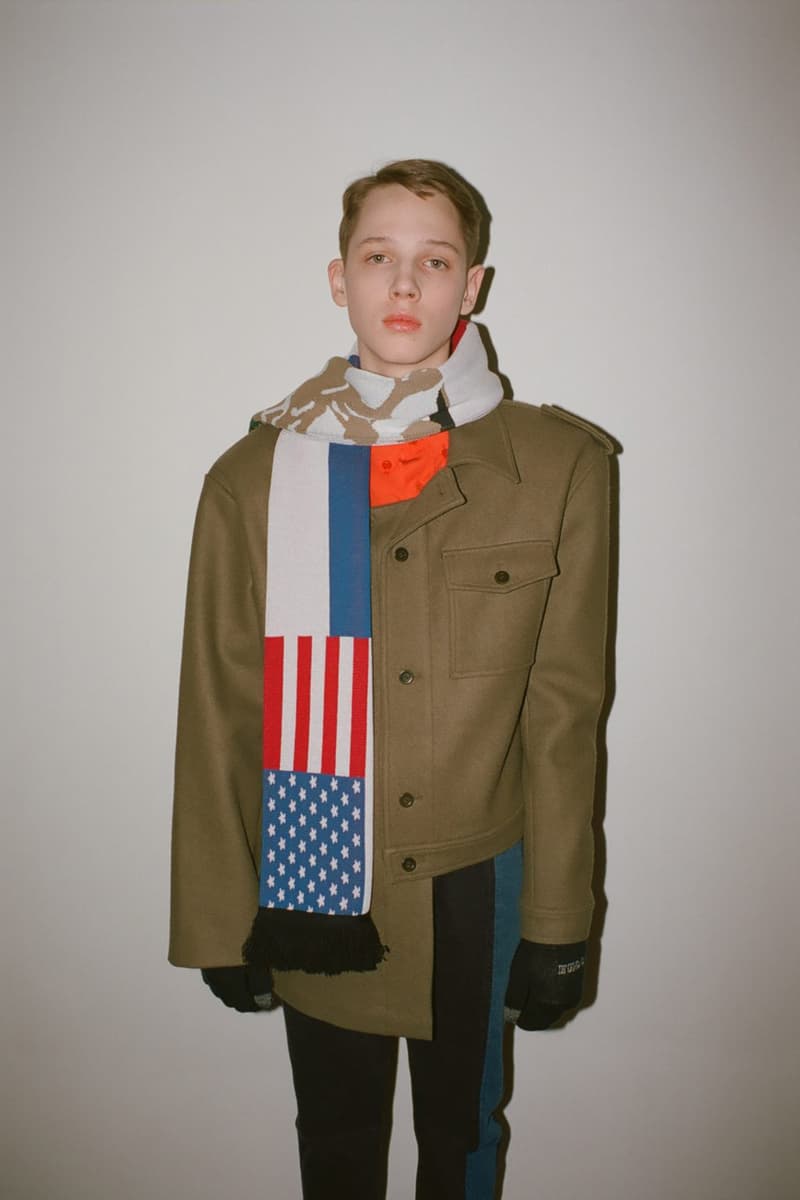 10 of 14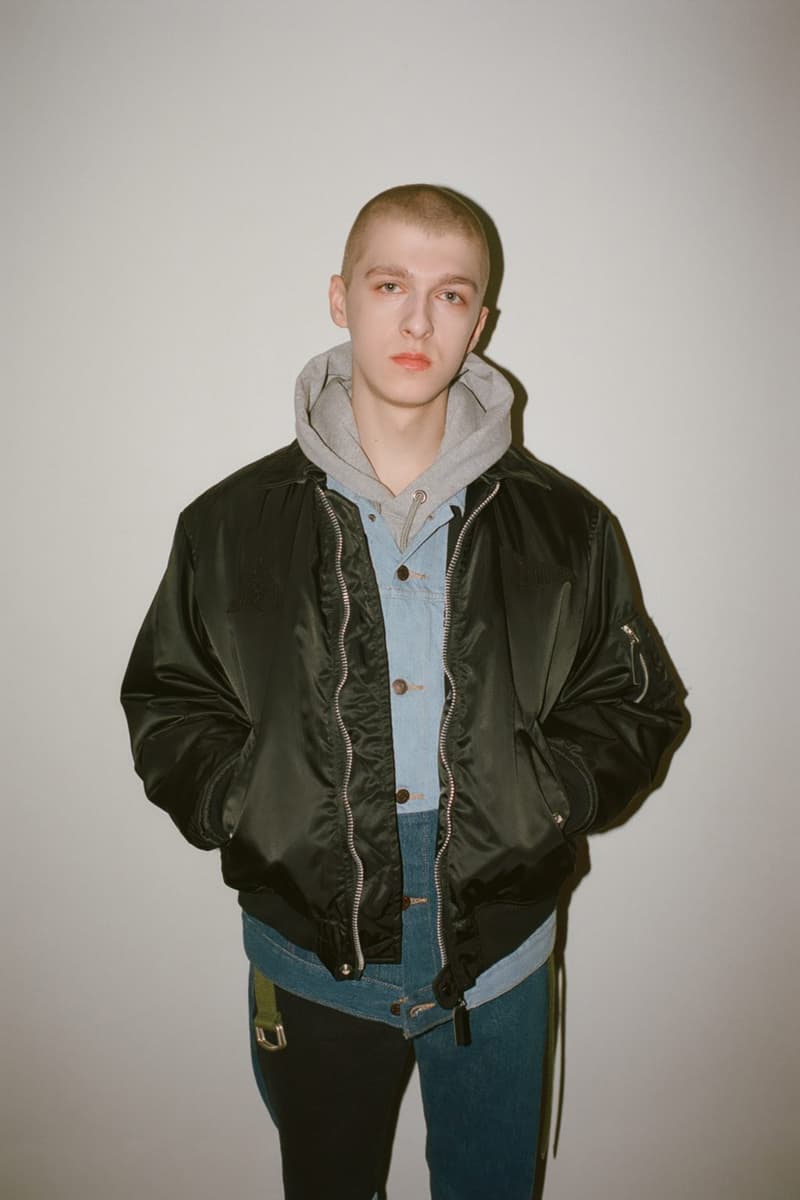 11 of 14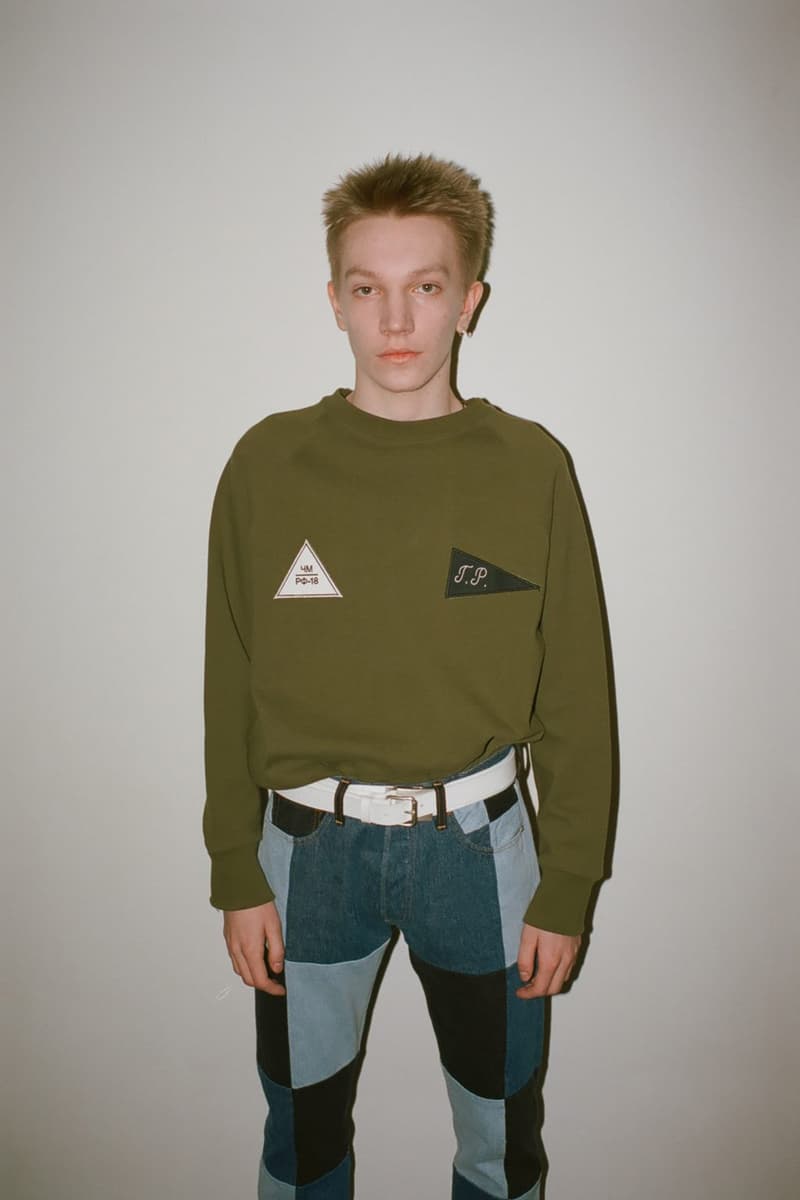 12 of 14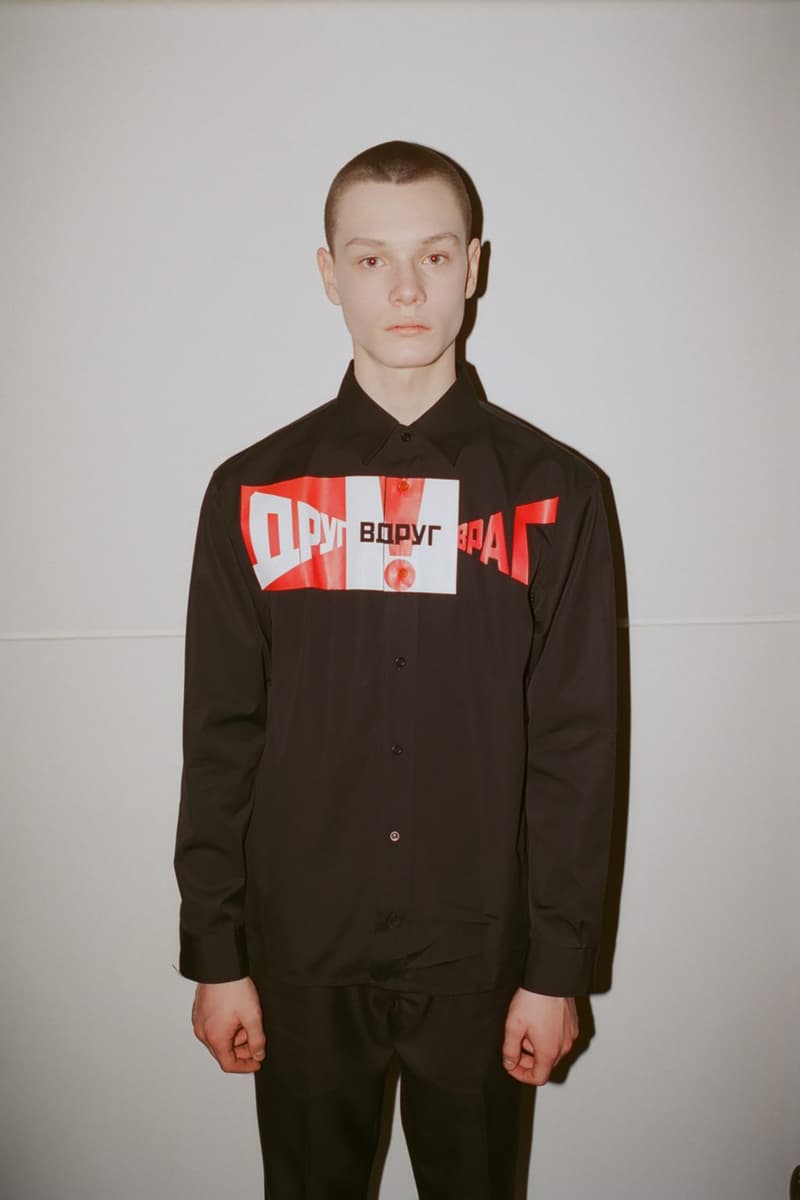 13 of 14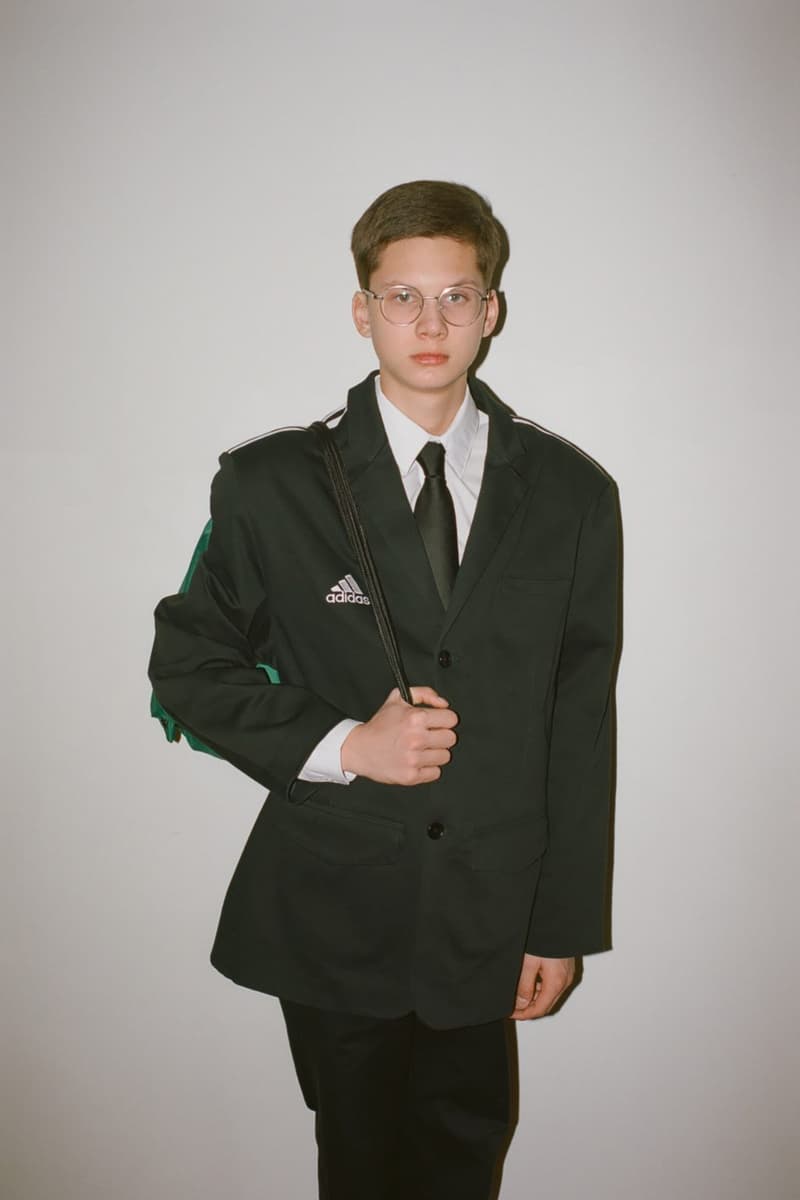 14 of 14
About a two hour flight from Moscow, is Yekaterinburg — the fourth largest Russian city, and the setting for Gosha Rubchinskiy's Fall/Winter 2018 show. The location is the third, and possibly final in a Russian tour series Rubchinskiy has been taking his collections on, which started with a show in the former German city of Kaliningrad a year ago, and then in St.Petersberg. For this latest show, Katja Horvat and 032c go back stage to talk to the designer about the tour, the importance of collaborating with adidas and Burberry, and the artistic/musical influences seen in the presentation. Check out a snippet below. For the full interview and complete backstage footage, check out the full interview on 032c here.
On the unusual location of his Fall/Winter 2018 presentation:
Yekaterinburg because it is the most eastern city on the map for the WC, and also because of Yeltsin's museum. Boris Yeltsin Presidential Center was built two years ago, and as soon as it was done, I wanted to show there. The museum is an ode to 90's, and it makes me reminisce about my upbringing, my school years, etc.
On the song that inspired the name of the collection:
… I just felt like something was missing [in the show], a strong ending, and the song just came to me. "Gudbay, Amerika" by Nautilus Pompilius came out in the late eighties as an answer to the Soviet collapse. Later on, Russian filmmaker Alexei Balabanov also used it in his movie – Brat 2 (Brother 2), at the very end of the movie, implicating goodbye to illusions. The song is also rather personal because, to me, America is an illusion, and with my decision to include it in the show, I, as well, said goodbye to many things.
On working with adidas:
Adidas goes way back into my childhood, yes. First of all, because Adidas to me was a representation of Soviet sports (Adidas was Russian sponsor for Olympics), and because that was the first brand that came into the Soviet Union with sneakers. I remember we even used to have a Russian factory which made Adidas shoes for our market. And then, in the 90s, after everything collapsed and with all brands all of a sudden being available, Adidas was still number one, even over Nike, because it carried so much common past. One of my Adidas pivotal moments also dates back to 1997. If I am not mistaken, that was also the year when Prodigy dropped, "The Fat of the Land" album. I remember being in summer camp, going to the discotheque, and looking at girls dancing on Prodigy. I remember them wearing Adidas sneakers, and how envious I felt of them.
On collaborating with other brands like Levi's, Burberry and Dr. Martens:
All these brands pose as symbols to me, and all have a strong cultural meaning. These are not randomly chosen brands, and each collaboration happened for a reason, because with all together you can build an image. Let's say Burberry, you can imagine it as a luxury brand, but at the same time, it has a strong history of football fans, which is what I find most important.
On accomplishing multiple projects simultaneously:
For me, all my work is one project which includes all the things you just mentioned. I am putting 100% in that project using all these different media. I think that is the only way to achieve the maximum; to treat it as one, with everything being complementary to one another.
Head to 032c's website to read the entire feature and check out behind-the-scenes photos. Meanwhile, Rubchinskiy's latest Spring/Summer 2018 delivery is set to drop soon.