DRESSEDUNDRESSED Delivers More Androgynous Styling for Fall/Winter 2018
The Japanese brand foregoes winter layers for bicycle shorts.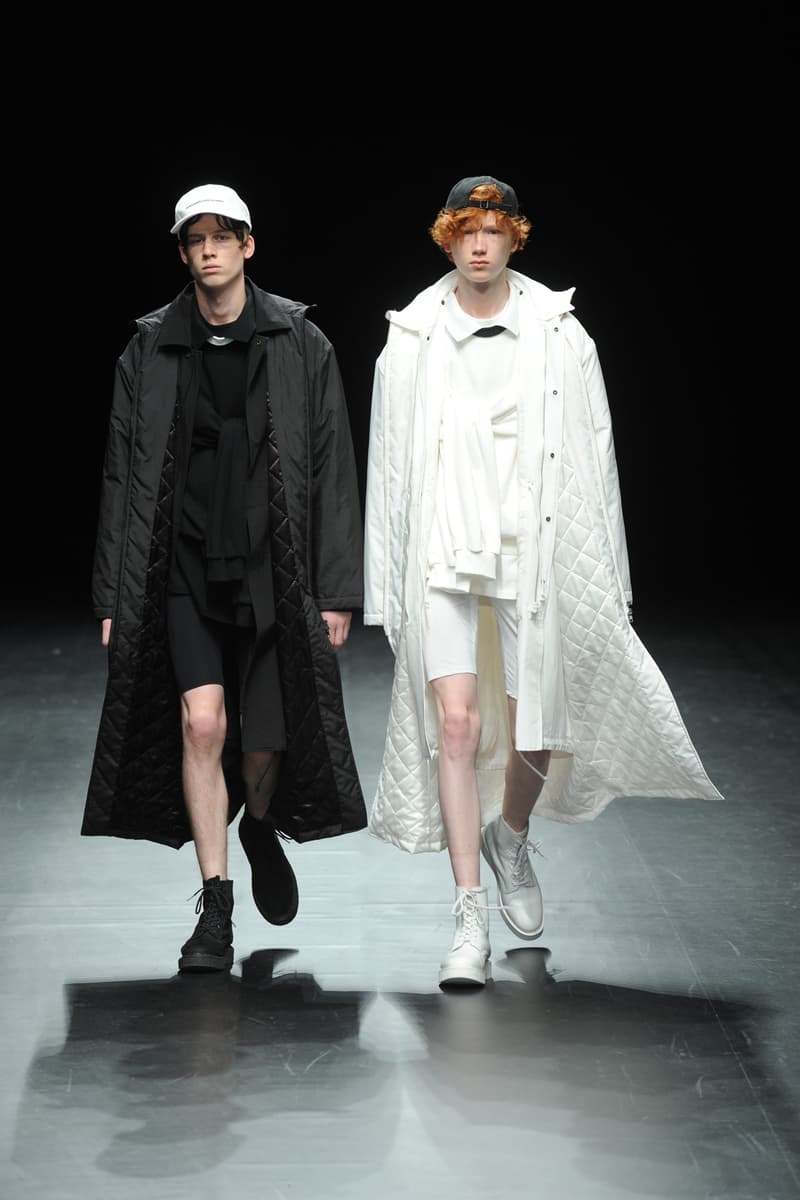 1 of 20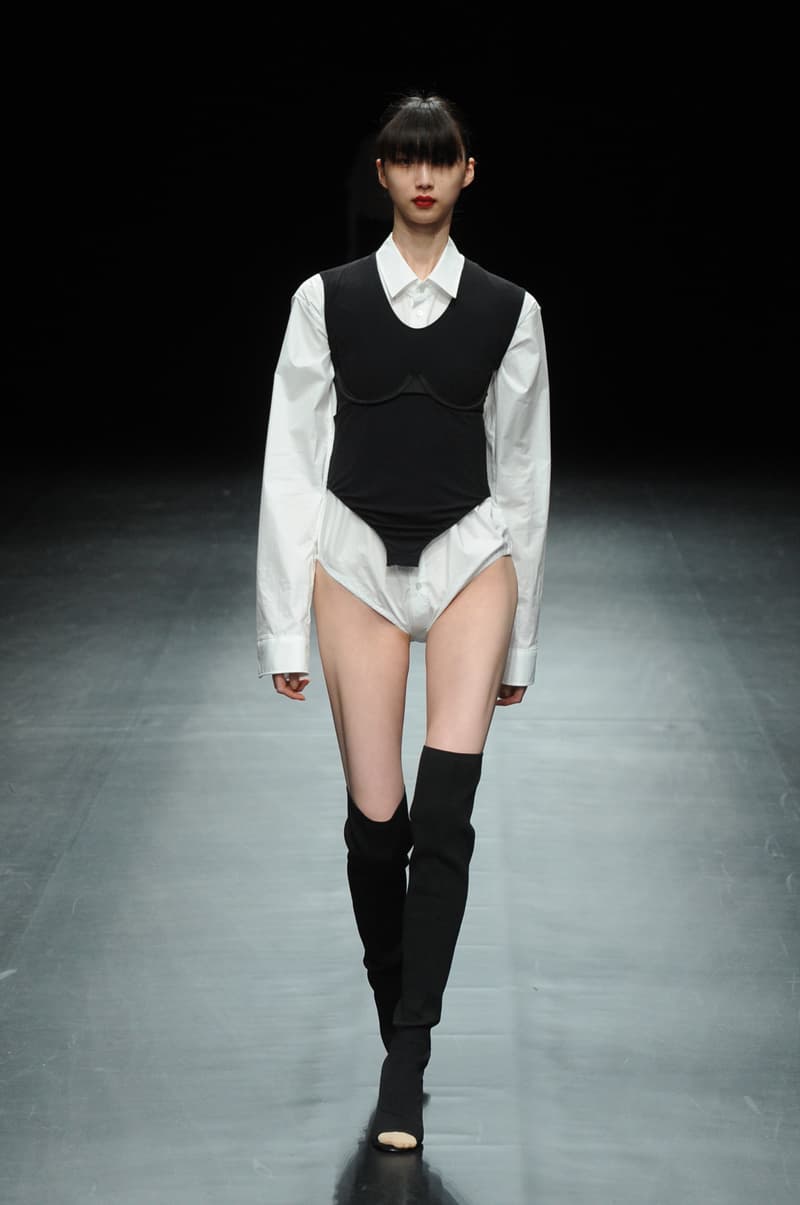 2 of 20
3 of 20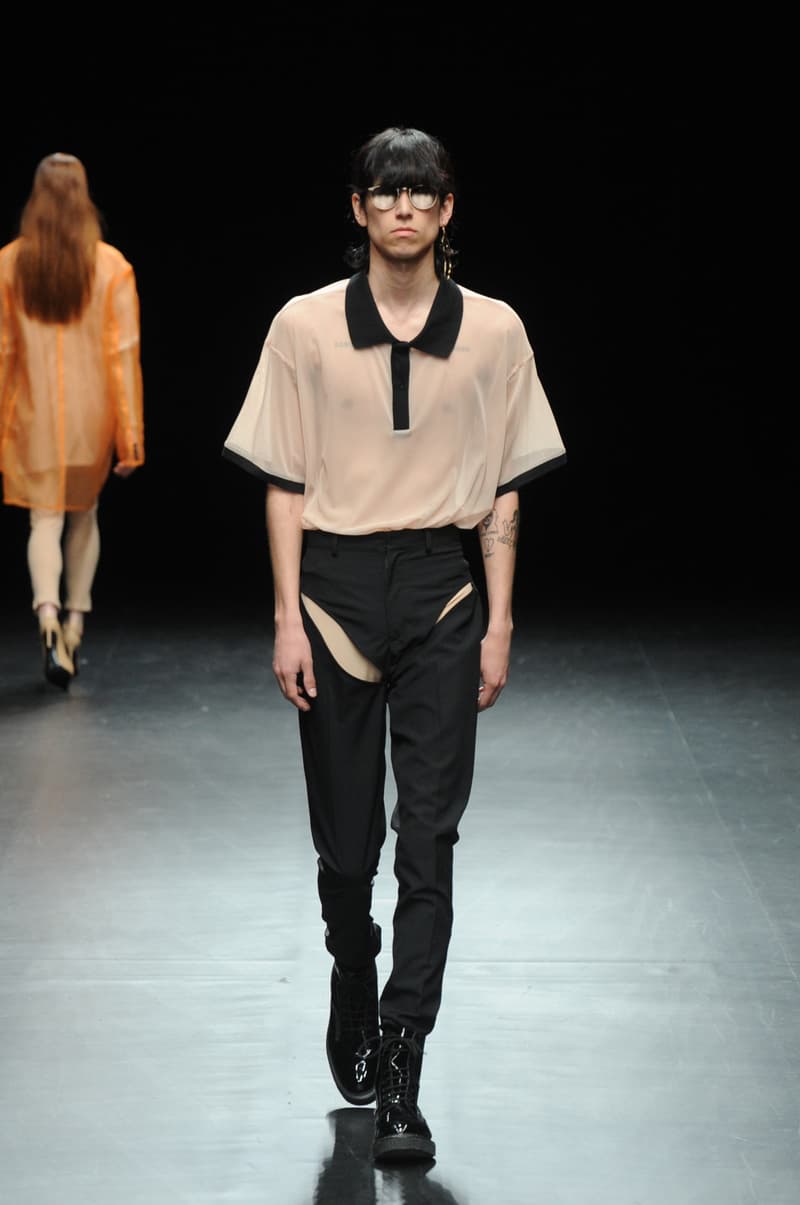 4 of 20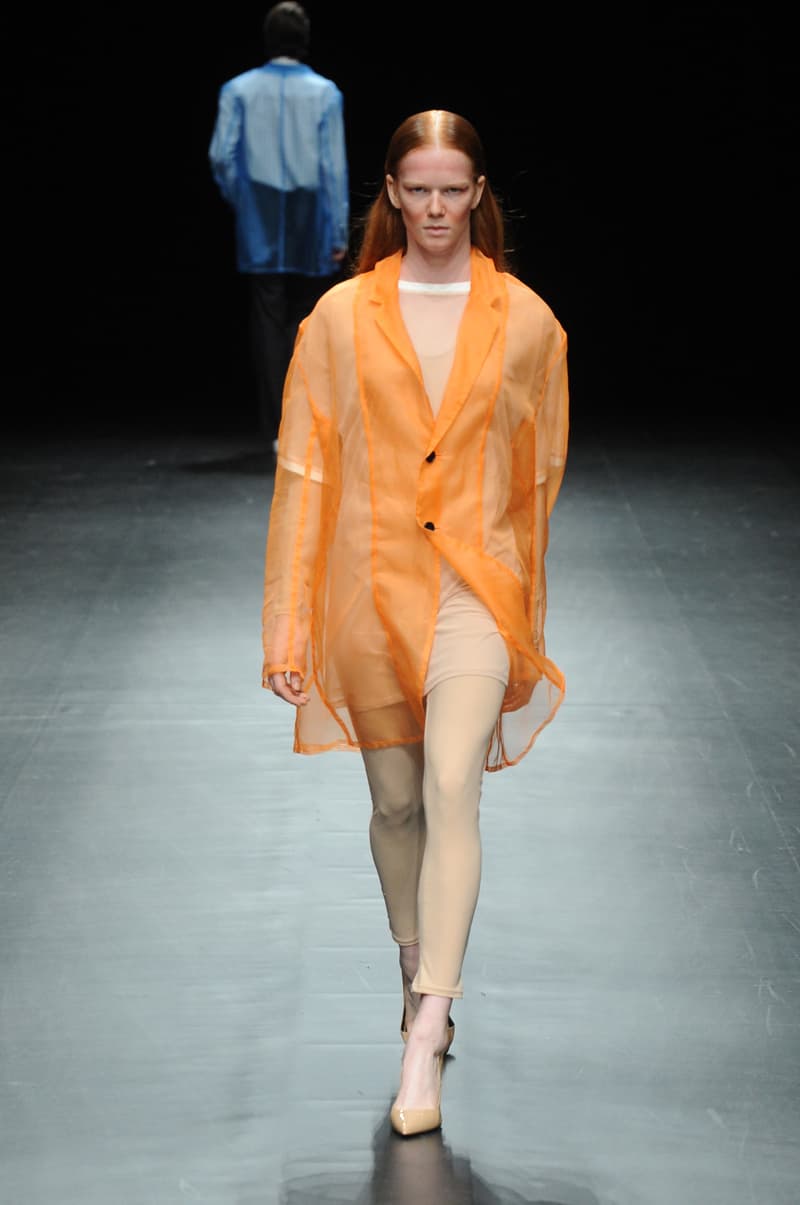 5 of 20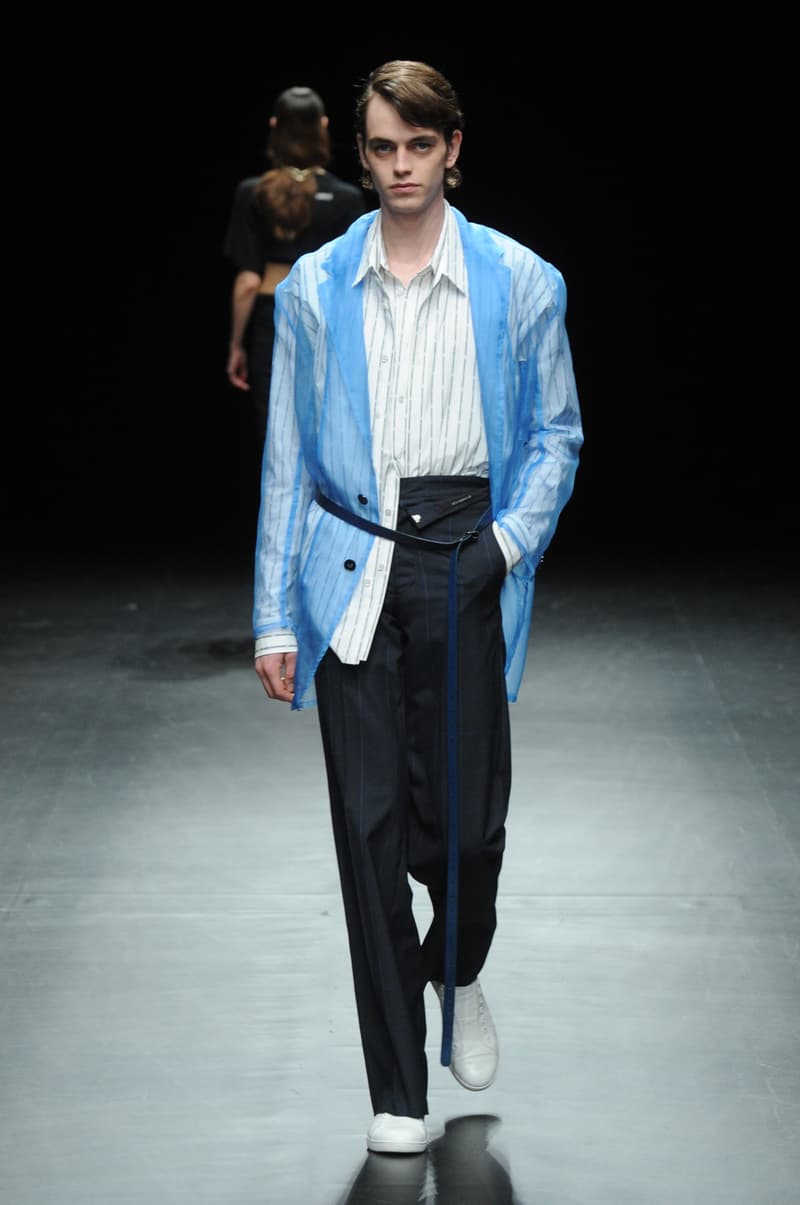 6 of 20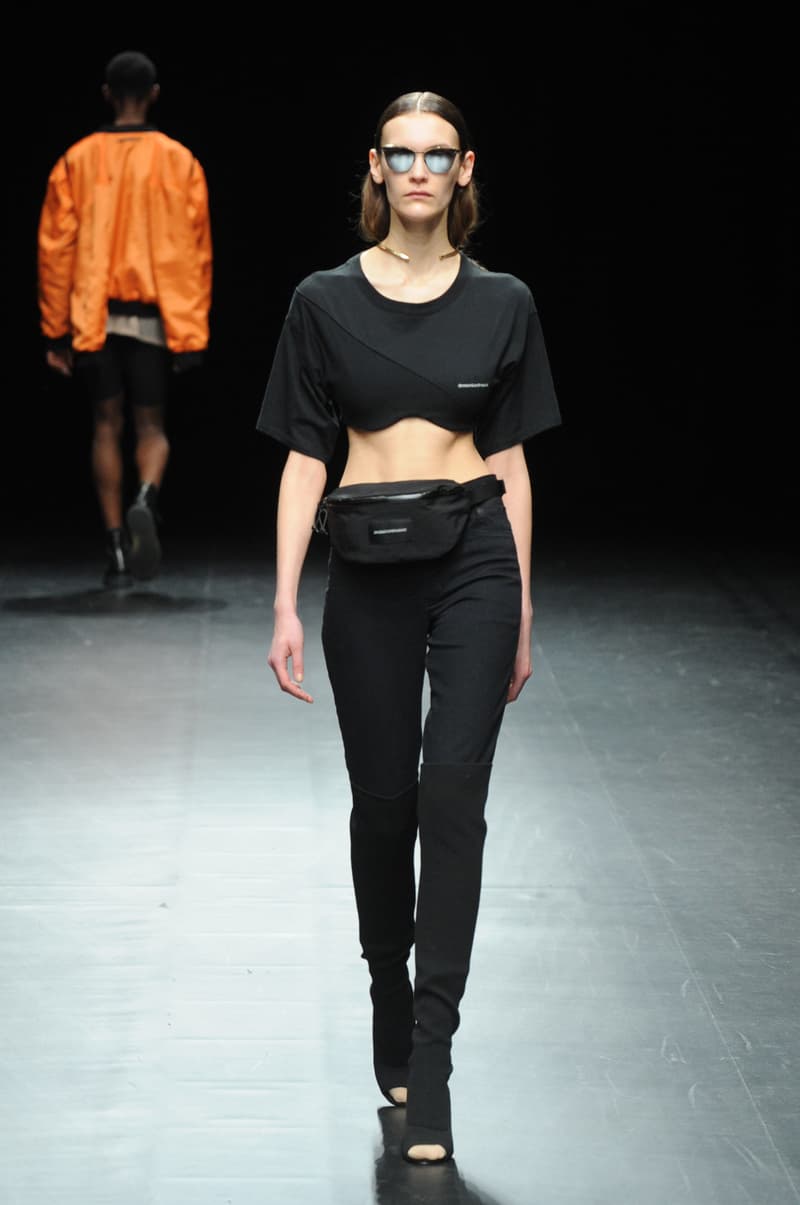 7 of 20
8 of 20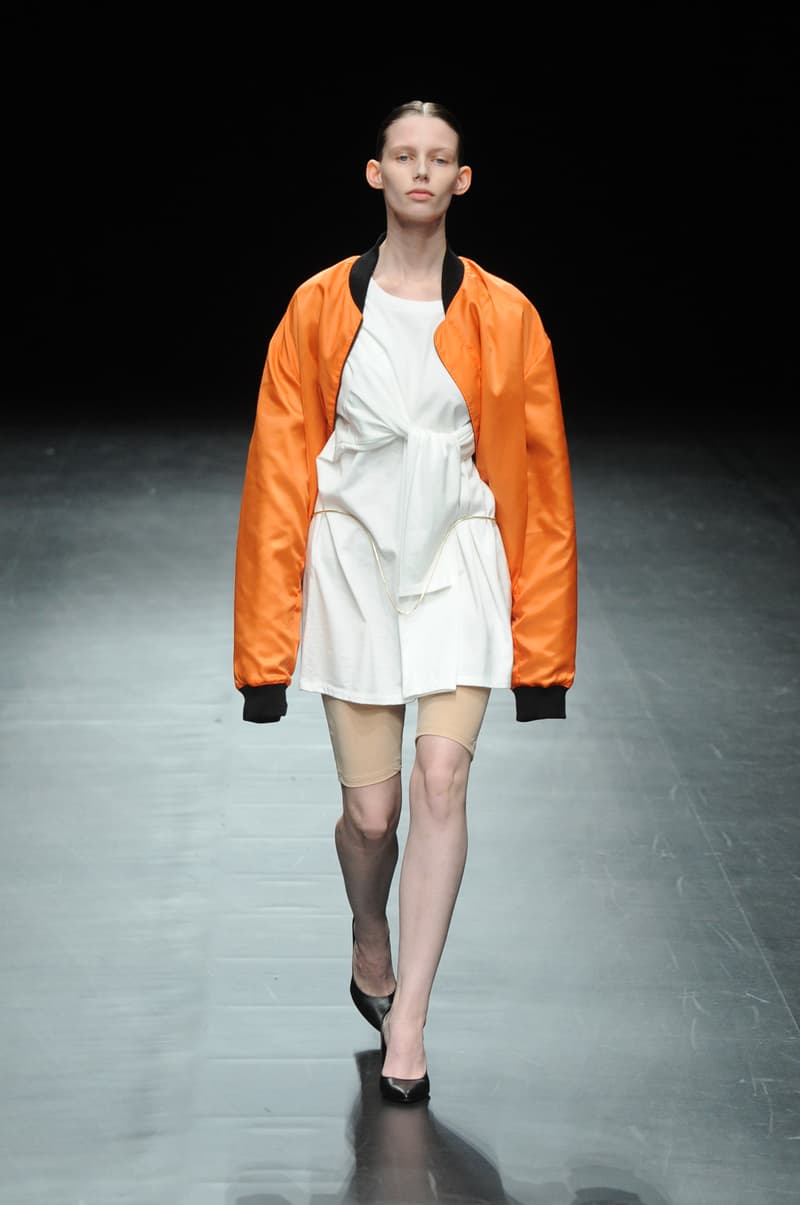 9 of 20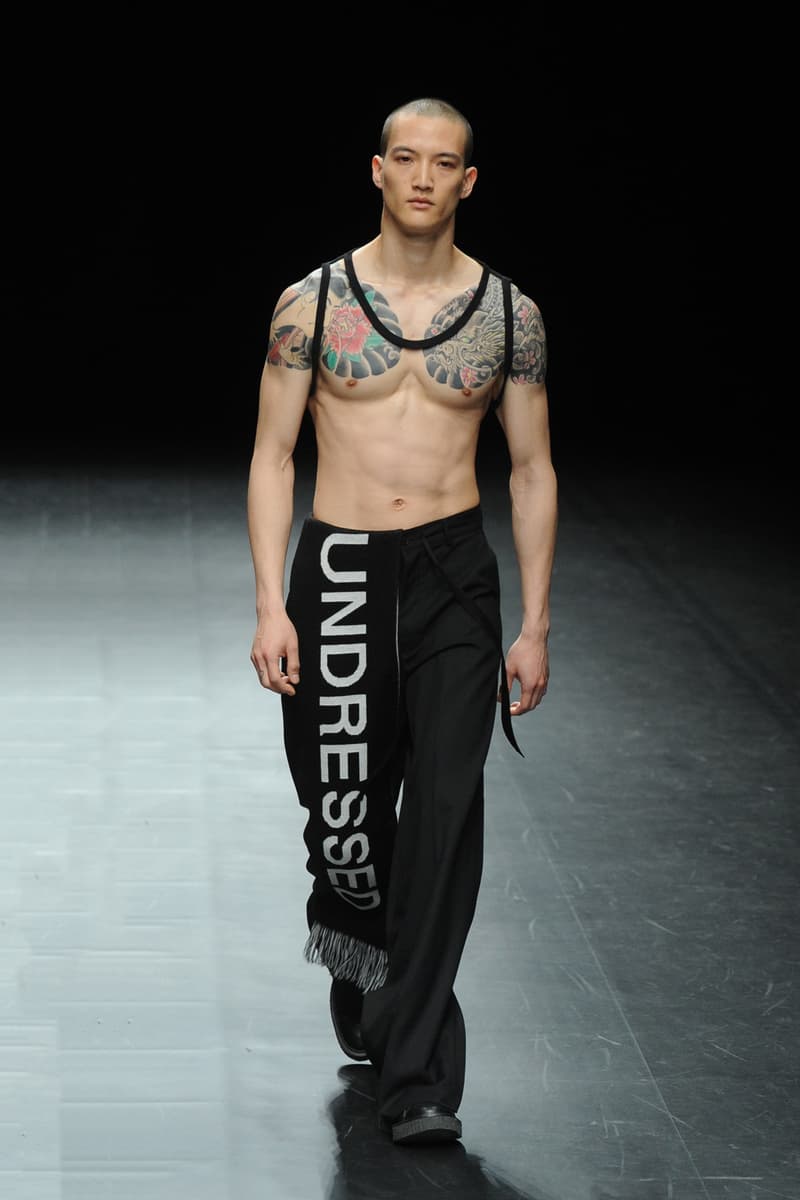 10 of 20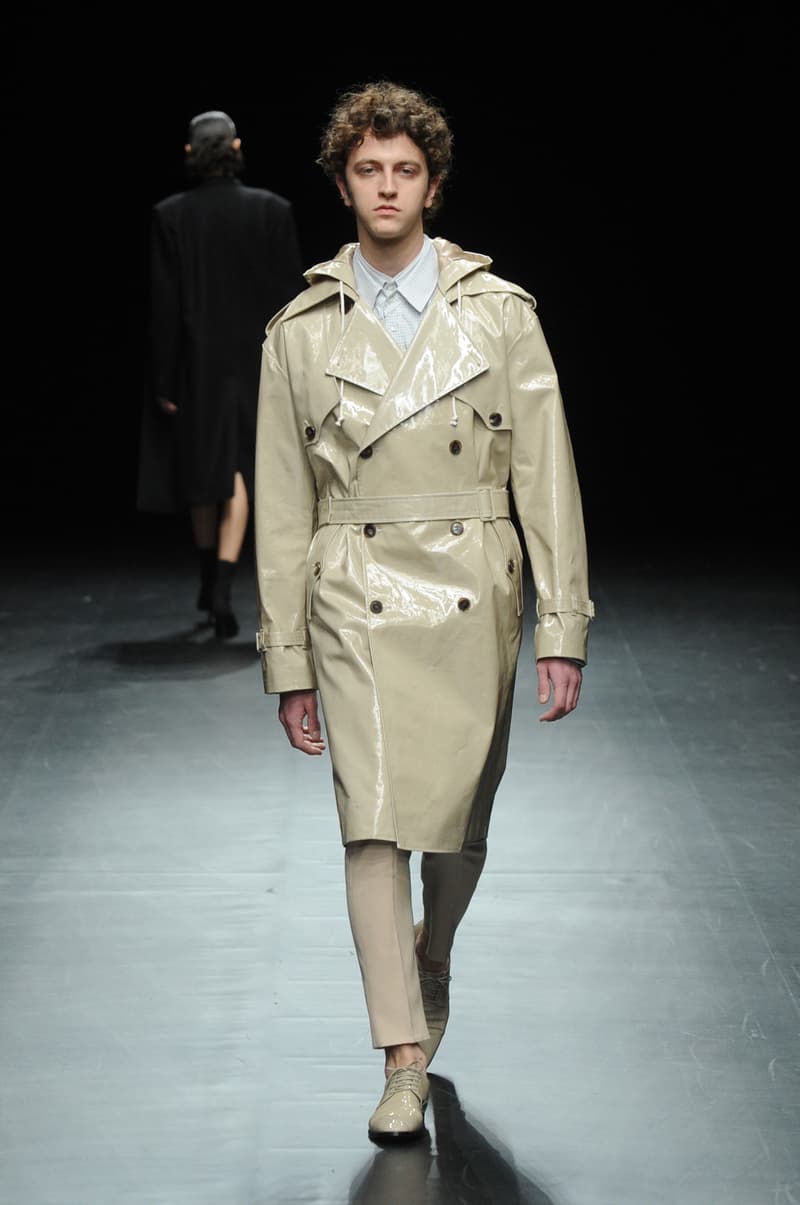 11 of 20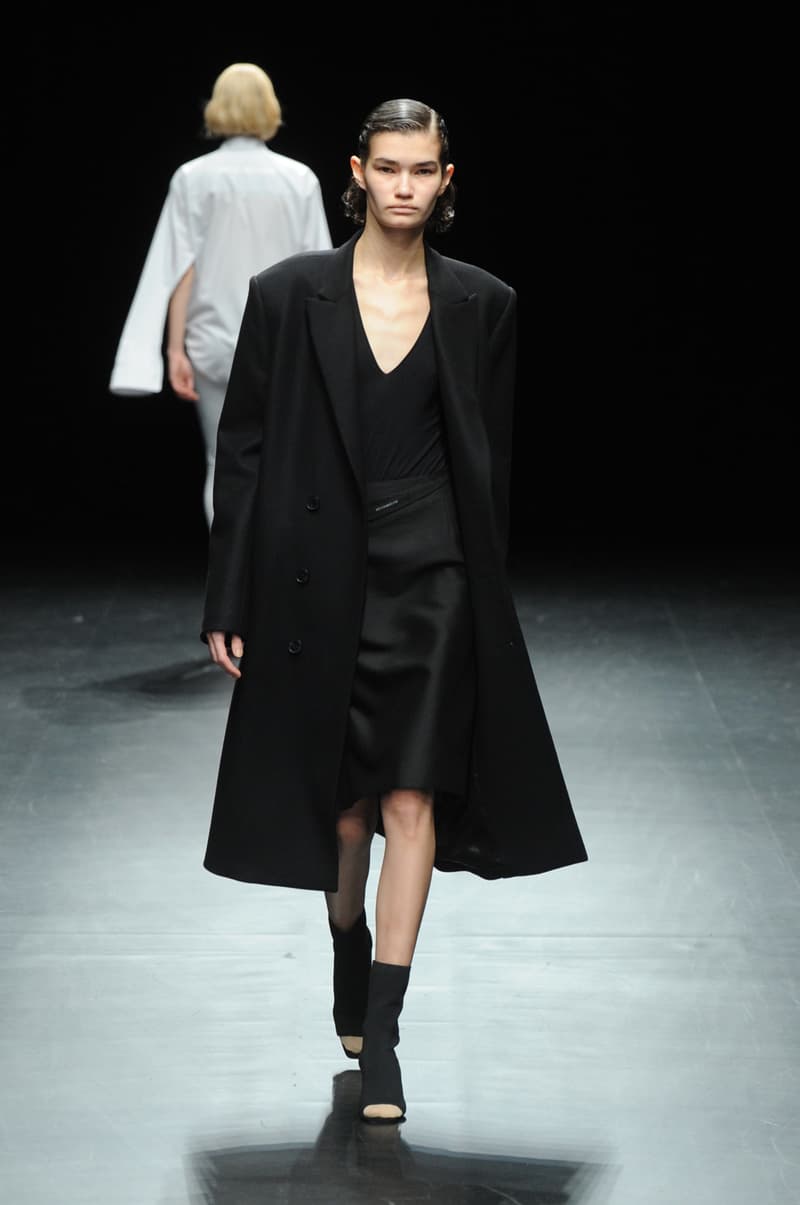 12 of 20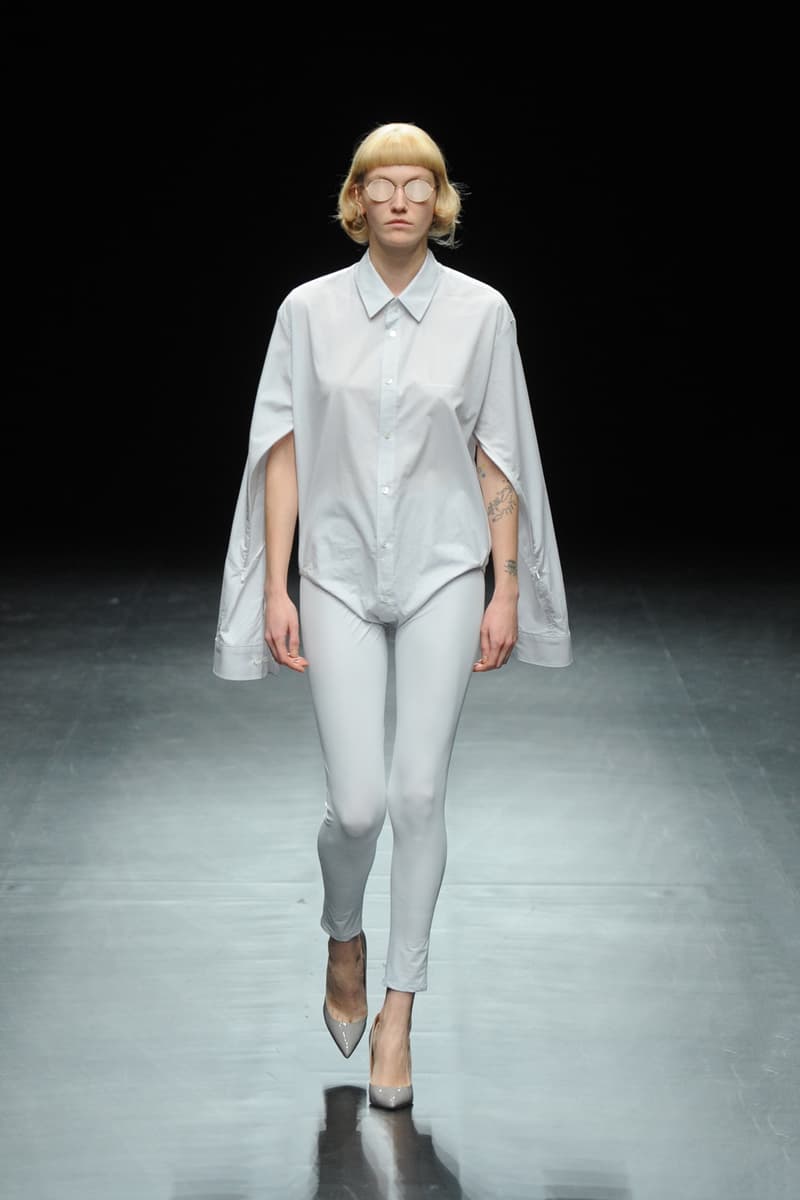 13 of 20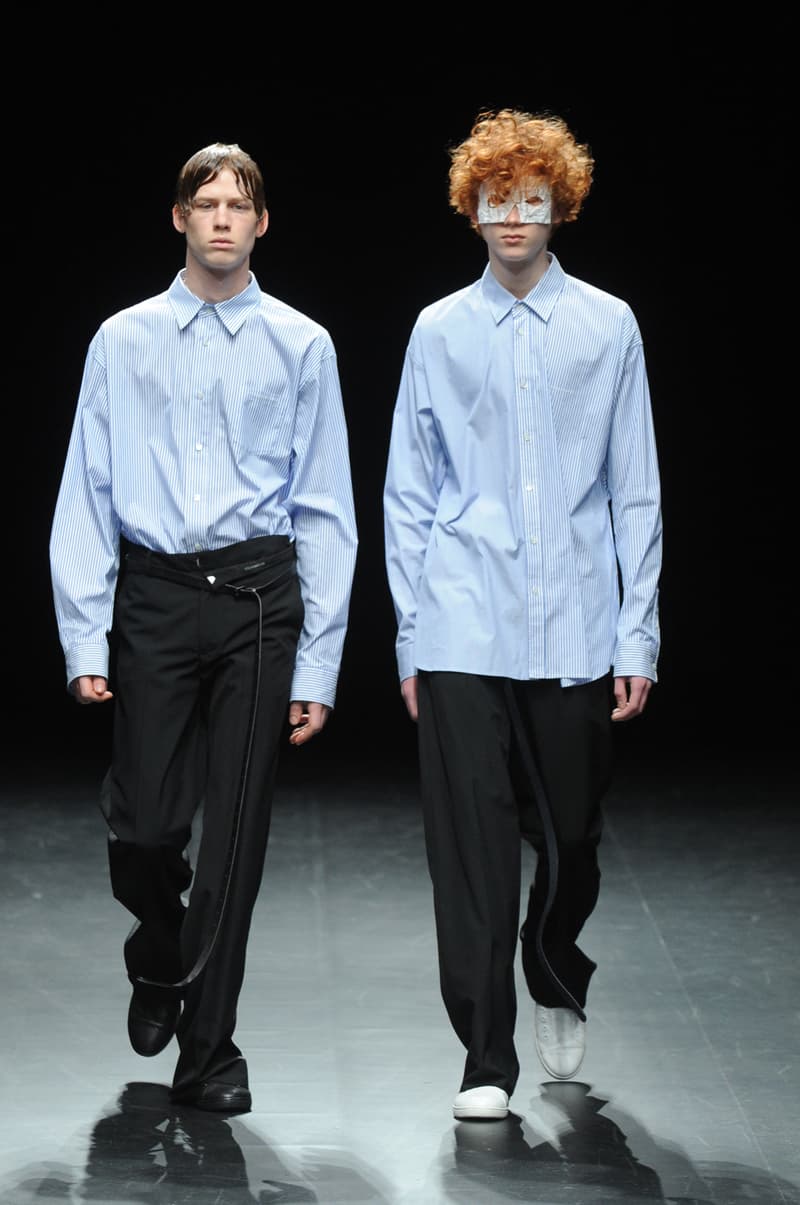 14 of 20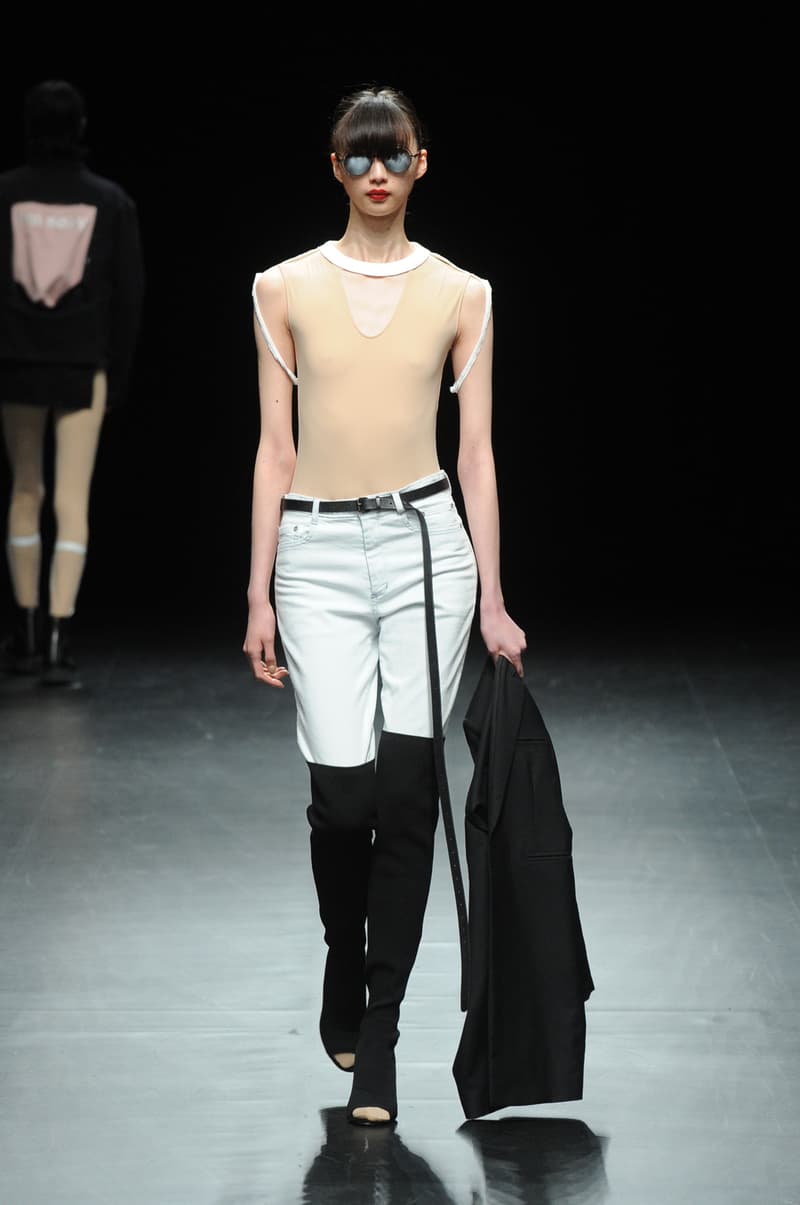 15 of 20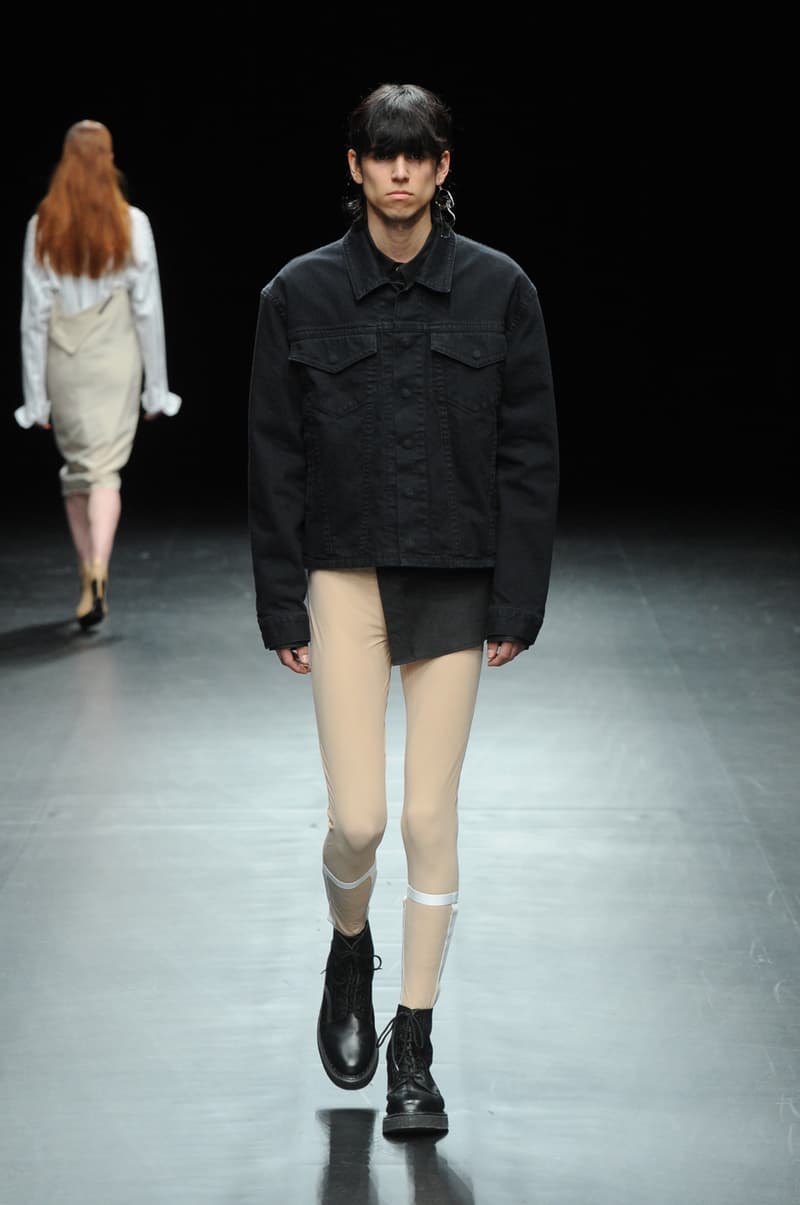 16 of 20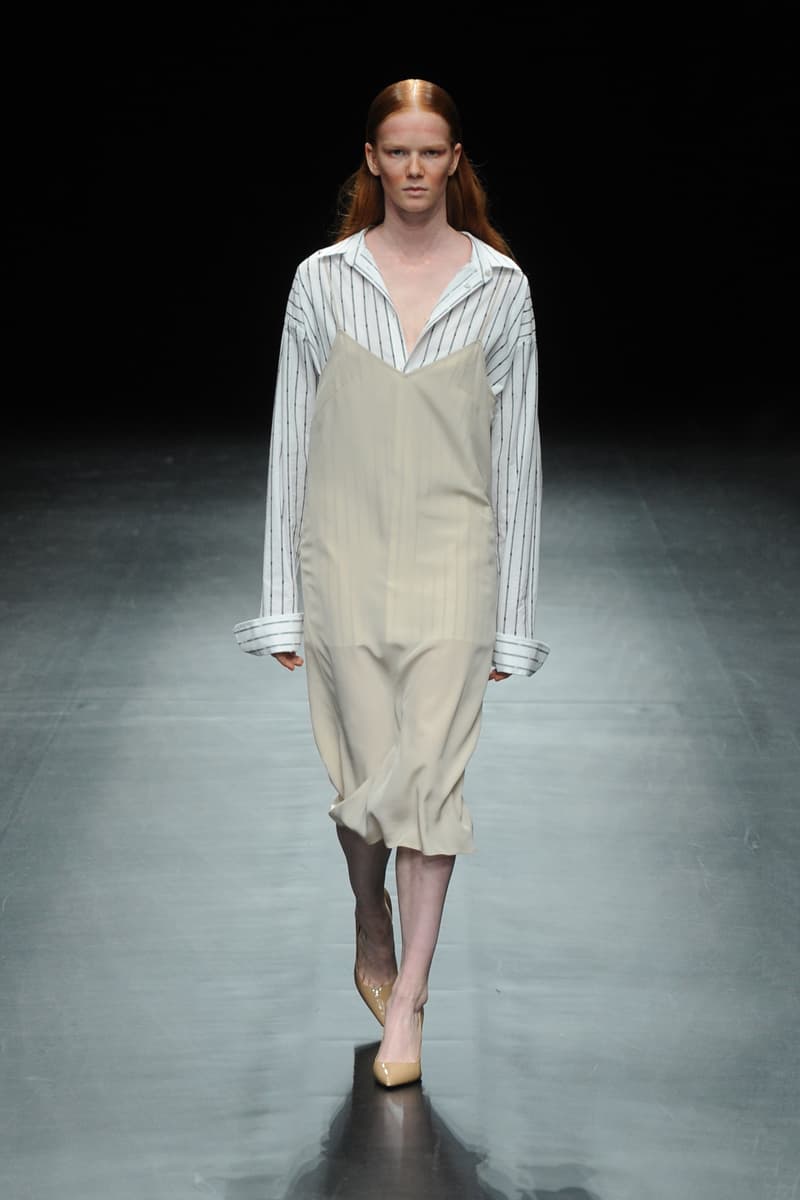 17 of 20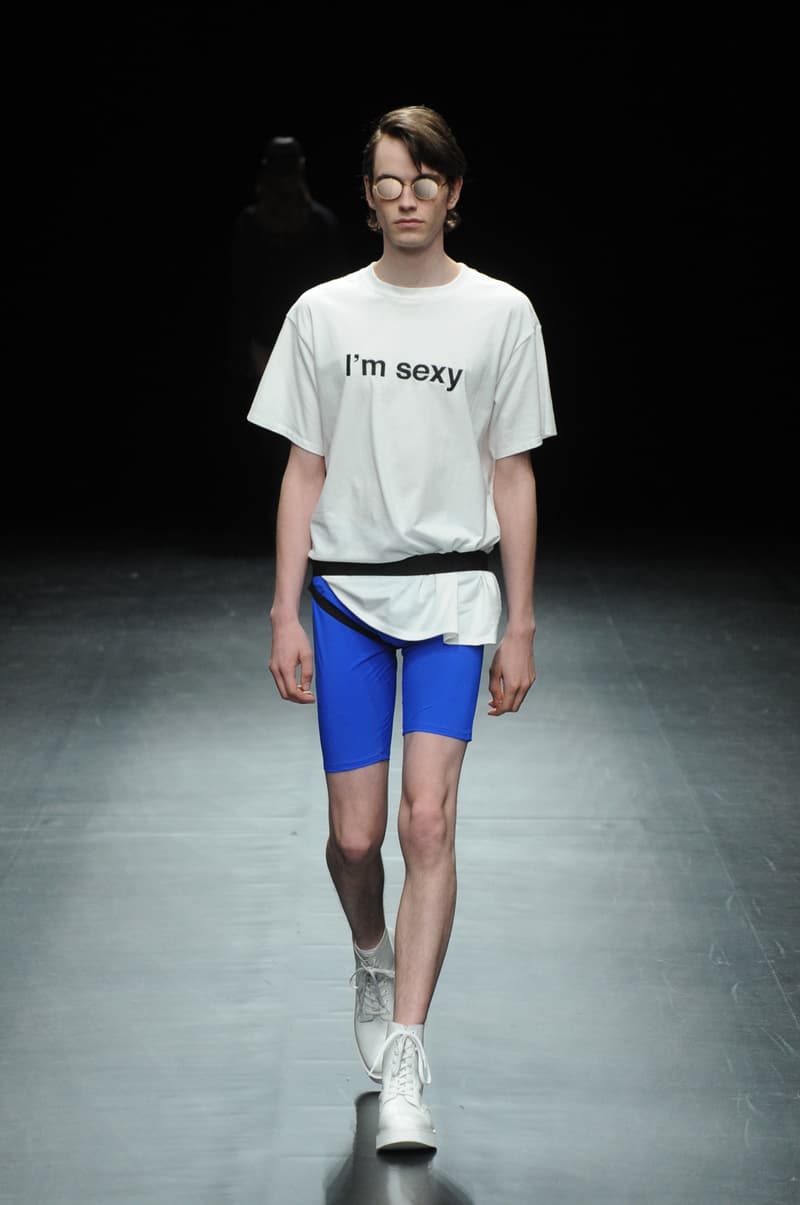 18 of 20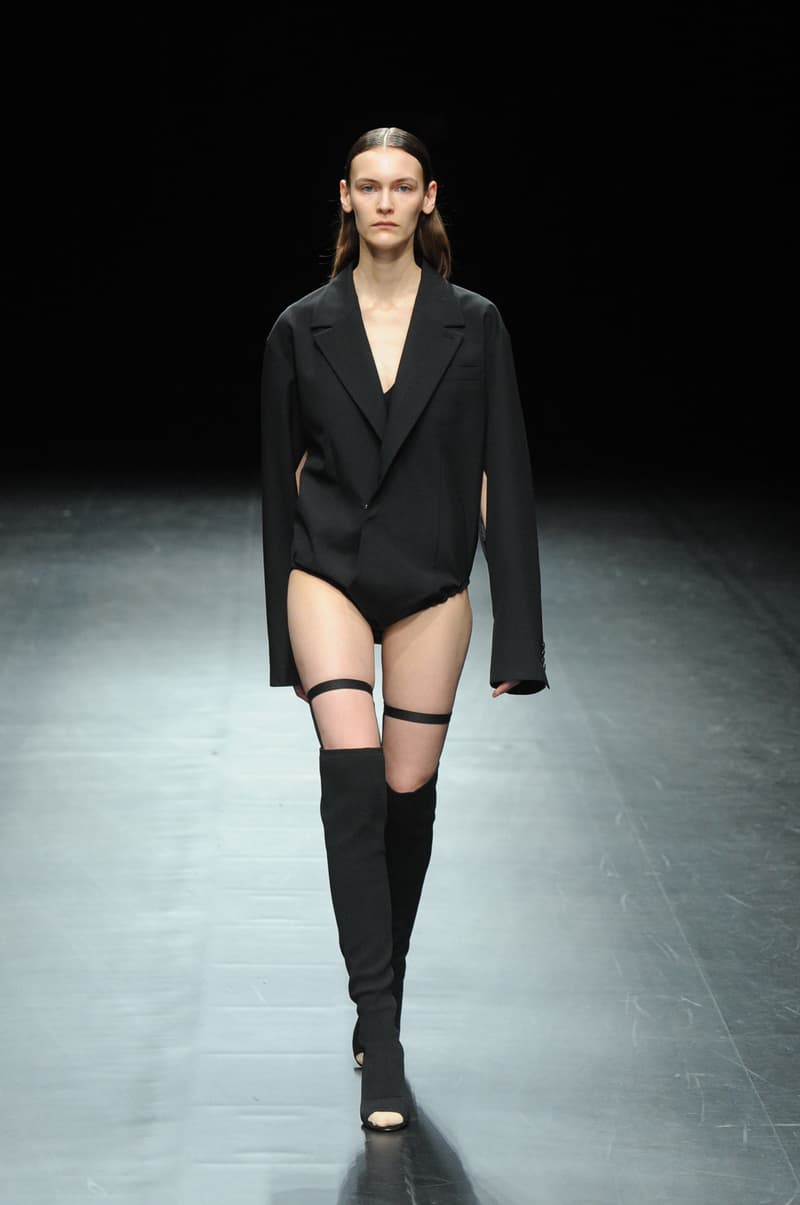 19 of 20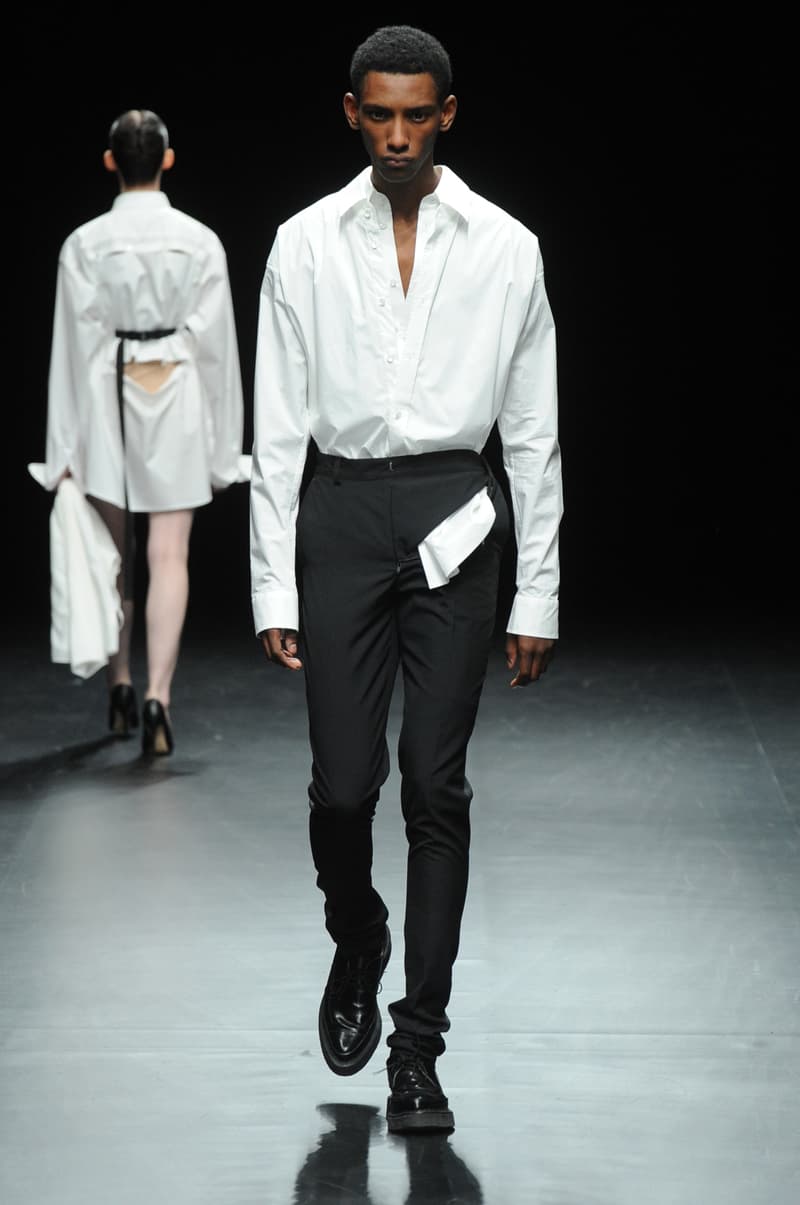 20 of 20
DRESSEDUNDRESSED has garnered recognition in the fashion world for its loose, layered looks that blur affirmed gender roles, with men walking the runway in boy shorts and women swathed in enormous three-piece suits. Fall/Winter 2018 builds upon the brand's staples, delivering a variety of clothes that hardly register as winterwear.
A brief array of graphic slogans, including "DRESSEDUNDRESSED" and "I'm sexy," offer uncomplicated contrast to affected shirts, which are tied by the sleeves around dresses, granted raw hems, double-layered or sliced above the midriff. As usual, DRESSEDUNDRESSED offers revised, punk-like takes on businesswear, with blazers and polos reimagined in translucent fabrics and shirts that appeared normal above the waist reshaped to resemble one-piece swimsuits below the navel. Outerwear took the form of DRESSEDUNDRESSED's preferred oversized MA-1 jackets, with quilted coats and boxy denim jackets offering some slight cold-weather layering potential.
Expect the goods to hit DRESSEDUNDRESSED's stockists later this year. In the meantime, keep up with our continuing Tokyo Fashion Week coverage.