Tyler, The Creator Cancels South America Tour Dates
"Sometimes a duck isn't a jean jacket."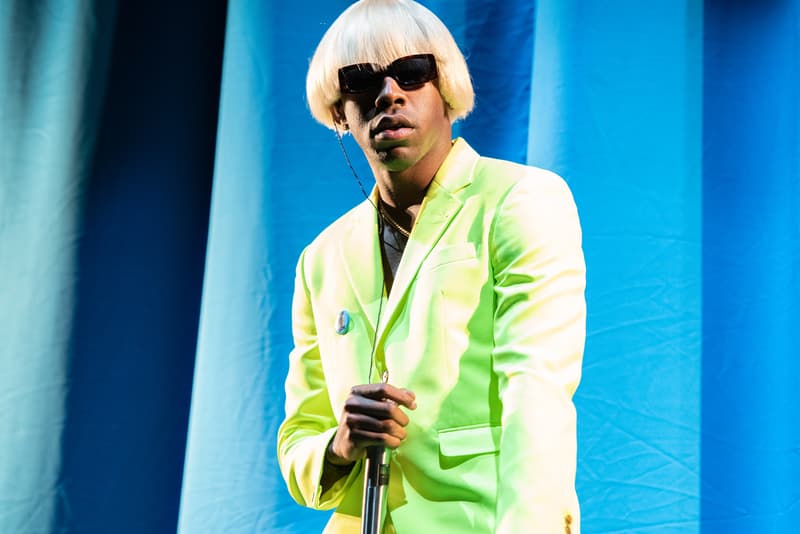 With a whole host of big festival dates over the coming months — including slots at Soundset, Sasquatch! and Coachella — Tyler, The Creator has canceled his short four-date South American tour. The run of shows was set to see Tyler appear at Lollapalooza festivals in Argentina (in Buenos Aires), Chile (in Santiago) and Brazil (in Sao Paulo), as well as a stop over at the Festival Estéreo Picnic in Bogotá, Colombia.
Tyler's reasoning for canceling the shows was vague, with a tweet announcing "I'm not coming to south america as planned anymore, sucks" and that "sometimes a duck isnt a jean jacket." Pitchfork reached out to Tyler's representatives about the news, but his camp declined to comment.
For more from Tyler, The Creator, take a look at his cover feature from GRIND.
hello, im not coming to south america as planned anymore, sucks, i will be there at some point tho, sorry, i know yall was really really looking forward to it, but, uhhh….yeah, sometimes a duck isnt a jean jacket….ill be out there one day, holla * heart emoji*

— Tyler, The Creator (@tylerthecreator) March 12, 2018
im really sorry im not coming to SA, like i said, im gonna come just not this week. but you should still go to the fest, check out someone you never heard, you never know what you'll find or who you'll meet. sometimes you gotta close the door to open the window…

— Tyler, The Creator (@tylerthecreator) March 13, 2018