Watch Tom Hardy's Deleted 'Star Wars' Scene
Southern accent and all.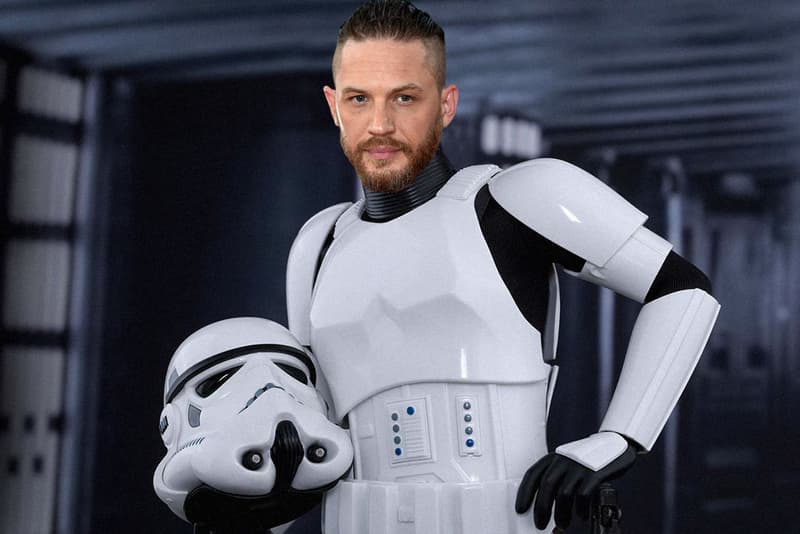 Tom Hardy's cameo in Star Wars: The Last Jedi has finally surfaced. Though most hardcore fans are well aware of all the secret cameos that appeared in the latest Star Wars chapter, Hardy's was unfortunately deleted from the final cut.
In the clip, Hardy makes an appearance as a First Order Stormtrooper with a Southern accent who clearly has some kind of history with Finn. "I know who you are… FN 2187! Damn boy, I never took you for officer material!," Hardy's character states. The character's Southern accent and the fact that he slaps Finn on the rear were most likely the reasons the scene was not included in the final cut of the film. Watch the full clip below.
Star Wars: The Last Jedi is available now on Digital HD and beginning March 27 on Blu-ray 4K Ultra HD, Blu-ray and On-Demand. Included with the release is the documentary The Director and The Jedi.
이 삭제영상 너무웃김ㅌㅋㅌㅌㅌ 아 ㅋㅌㅋㅌㅋㅌ 안에누구잇는거지대쳌ㅋㅋㅋㅋㅋㅋㅋㅋㅋㅋ 예에에 8조 화이팅~~~~~ pic.twitter.com/GlqYqGyn4s

— 두석 (@cucumber__2) March 12, 2018