Key and Peele Are Reuniting for a Netflix Movie
From the director of 'The Nightmare Before Christmas.'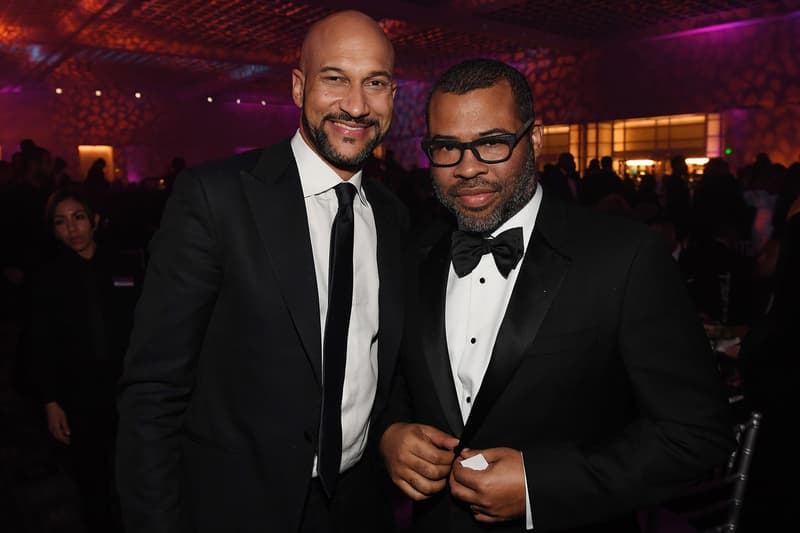 Academy Award winner Jordan Peele and his comedic partner Keegan Michael-Key will be joining forces once again for a stop-motion Netflix movie titled Wendell and Wild. Known for their hit sketch comedy show Key & Peele, the duo will be voicing the two deceitful demon brothers — Wendell (Peele) and Wild (Key) — who are forced to face off against their arch-enemy in order to earn their way out of hell.
Wendell and Wild is an original feature by James and the Giant Peach's Selick — who also helmed Coraline and The Nightmare Before Christmas. Selick will also write the script alongside Peele and Clay McLeod Chapman.
This is only Netflix's second stop-motion animated film. The first was Bubbles, a pic about Michael Jackson's pet chimpanzee, which Netflix won at an auction at Cannes. Co-screenwriter Peele, meanwhile, is coming off a recent Oscar win for Best Original Screenplay for Get Out and is in the works on a followup film.
Hi. Henry Selick (Coraline, Nightmare Before Xmas) and I are writing a children's book titled WENDELL & WILD for Simon & Schuster. It's going to become a movie at @Netflix starring Jordan Peele and Keegan-Michael Key. Directed by Henry. Written by Henry, Jordan and… me. Heaven.

— Clay McLeod Chapman (@claymcleod) March 14, 2018