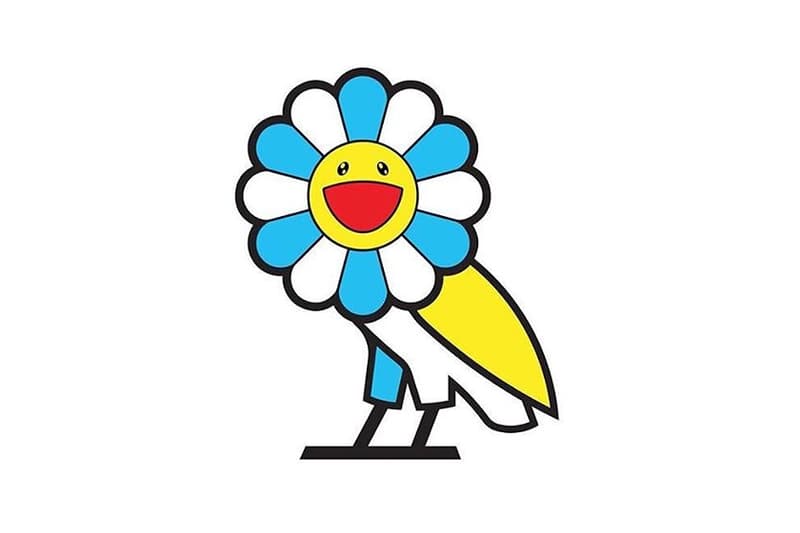 Takashi Murakami Teases Possible OVO & Drake Collaboration
Flower Owl.
---
Takashi Murakami took to his Instagram account to unveil a possible collaboration with OVO and Drake. The cryptic post and message simply reads: "I love this!!! @champagnepapi I am so glad that we are able to become friends even though we are across the world!! Thank you!!!"
In the aforementioned image, which you can view above, is Murakami's iconic flower adorned atop the OVO Owl. Instead of the usual gold outlining on the owl, it is given a bolder black outline with one leg painted blue to match the flower petals and its wing painted yellow to match the flower's face. Little is known about when, or where, or even if this collaboration will release, but @ovoniko has also shared the image suggesting it could possibly be official soon.
Let us know what you think of the teaser above and what you would want to see from an OVO x Drake x Takashi Murakami collaboration if it does happen. Recently, Murakami talked about his controversial YEEZY sandals and Drake has been rumored to be working on music in Wyoming with Kanye West.