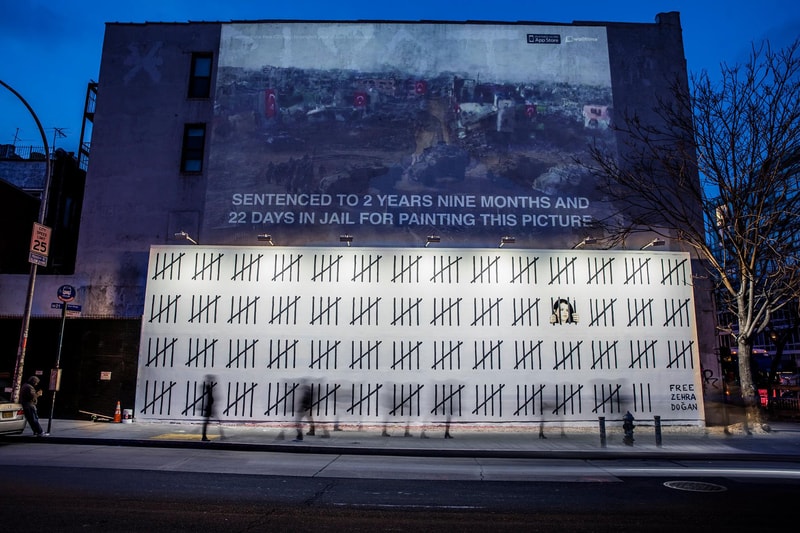 Banksy's Latest Mural Protests Zehra Dogan's Imprisonment
His second new work in Manhattan.
---
After his recent rat race mural in New York, British street artist Banksy has revealed a second new mural in Manhattan. The new 70-foot-long piece is a tribute to Turkish artist Zehra Dogan, who was imprisoned for an artwork that showed the destruction of a Turkish town and the country's flag flying above the rubble.
Explaining the reasons for producing this work, Banksy released a statement to The New York Times saying "I really feel for her. I've painted things much more worthy of a custodial sentence." Further to this, the secretive artist explained on Instagram that Dogan was "sentenced to nearly three years in jail for painting a single picture."
The work itself numbers the days that Dogan has already spent in prison, with the lines also representing jail bars. One set features an image of Dogan herself, holding the bars, while the words "Free Zehra Dogan" are written in the bottom right corner.
For more art news, take a look at this week's best new art.