SZA's 'CTRL' Album Goes Platinum
The TDE artist's got a few new plaques on her wall.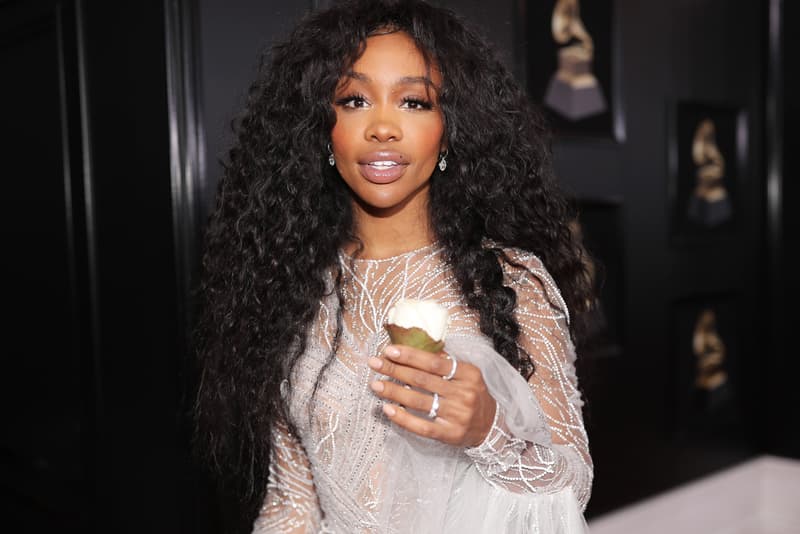 SZA amazed the world last year when she dropped her highly-acclaimed official album CTRL. Now, it's been revealed that the LP has attained platinum certification. The RIAA announced on Thursday that the album has officially moved a million units. In addition, "Love Galore" featuring Travi$ Scott and "The Weekend" are now certified double-Platinum and "Broken Clocks" and "Garden (Say It Like Dat)" both got gold certification.
In addition to CTRL, the songstress is also enjoying success from her Black Panther collaboration with Lamar, "All the Stars," which hit No. 7 this week on Billboard's Hot 100 chart.
US Certifications (@RIAA): @sza, CTRL Platinum (1,000,000).

— chart data (@chartdata) March 1, 2018
US Certifications (@RIAA): @sza, The Weekend 2x Platinum (2,000,000).

— chart data (@chartdata) March 1, 2018
US Certifications (@RIAA): @sza Feat. @trvisXX, Love Galore 2x Platinum (2,000,000).

— chart data (@chartdata) March 1, 2018
US Certifications (@RIAA): @sza Feat. @trvisXX, Love Galore 2x Platinum (2,000,000).

— chart data (@chartdata) March 1, 2018
US Certifications (@RIAA): @sza, Broken Clocks Gold (500,000).

— chart data (@chartdata) March 1, 2018
US Certifications (@RIAA): @sza, Garden (Say It Like Dat) Gold (500,000).

— chart data (@chartdata) March 1, 2018
Very proud of the work we did on the Ctrl album. You guys went out and supported! And it's still going! Thank you! Here is an update of where we are : Ctrl – platinum, Love Galore – 2x, The Weekend – 2x, Broken Clocks – gold, Garden – gold

— Punch TDE (@iamstillpunch) March 1, 2018