MADSTEEZ Redesigns Queens Basketball Court
The first update in over 20 years.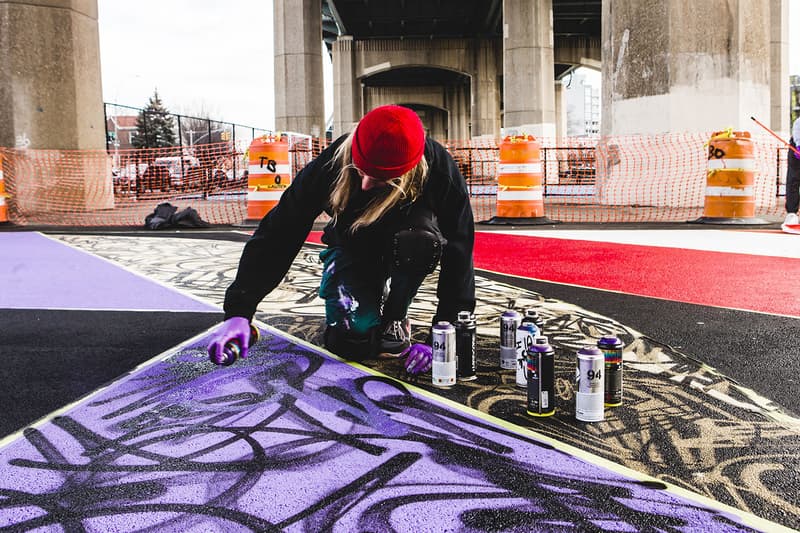 1 of 4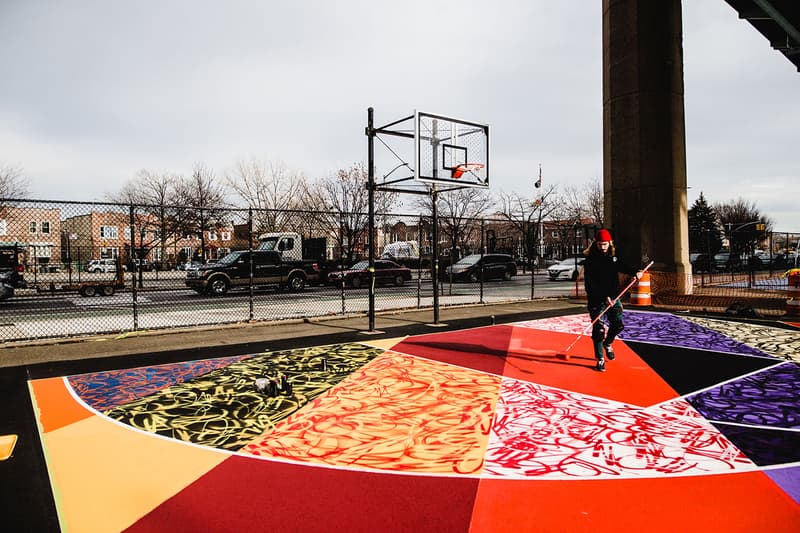 2 of 4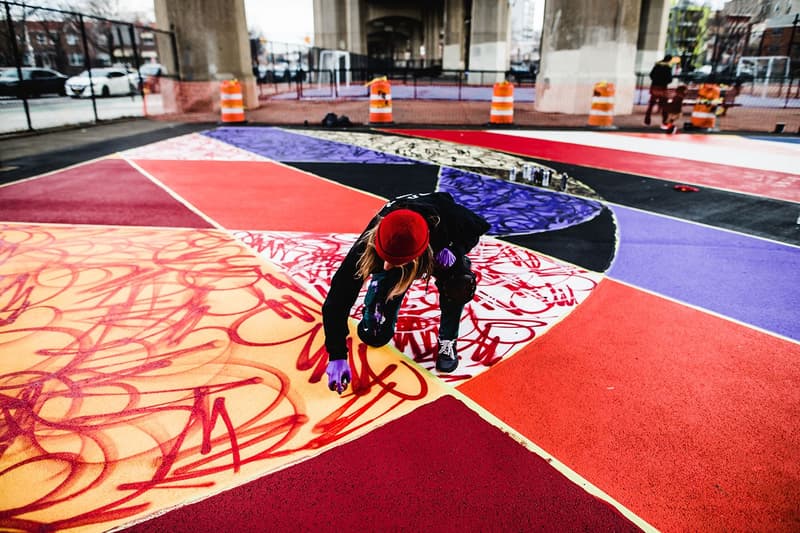 3 of 4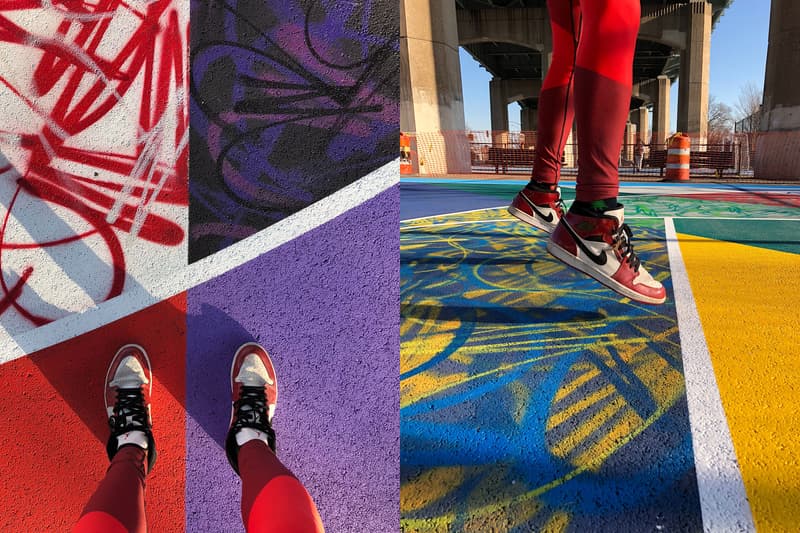 4 of 4
Brooklyn-based artist MADSTEEZ linked up with BTN (Big Ten Network) and NYC Parks to open a new-look Triborough Bridge Playground B located in Astoria, Queens. This is the first significant renovation the court has received in over 20 year and is complete with custom art design featuring MADSTEEZ's signature "M" with colors representing all 14 Big Ten universities painted on freshly laid asphalt.
In celebration of the opening, BTN hosted a youth clinic put on by NBA All-Star trainer Chris Brickley and former NY Knicks forward/Big Ten Player of the Year Jared Jeffries. Kids from After-School All-Stars and the Zone 126 after school program were invited to work on their skills.
"The basketball tradition in New York City is second to none, and it's one of the many reasons the Big Ten Men's Basketball Tournament has made its way to Madison Square Garden," said Director of Digital Marketing and Communications at BTN. "As a network our goal was to, even in a small way, make a meaningful contribution to that culture and we've been fortunate to have a partner like NYC Parks to make it a reality."
Check out the new court above and for more basketball news, Nike won a dismissal over "Stolen" Jumpman logo lawsuit.