Starbucks' Crystal Ball Frappuccino Might Recreate the Unicorn Frappuccino's Success
Another potential social media hit.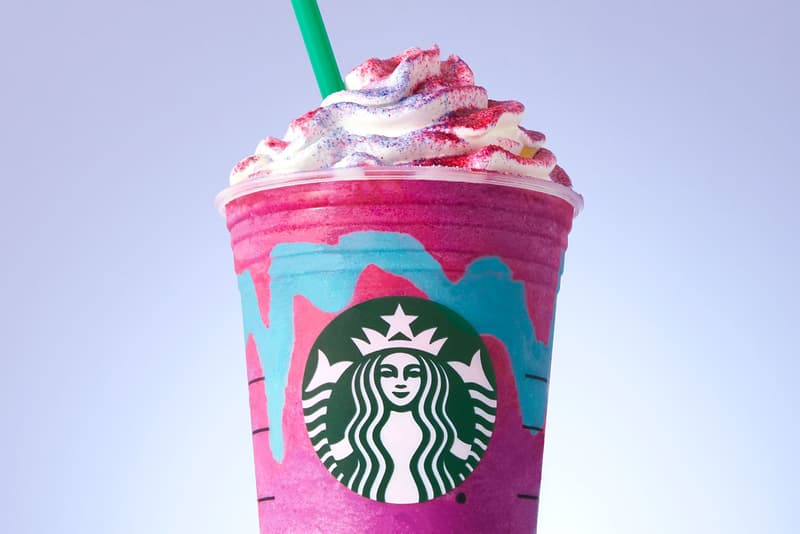 Following two years of weakening Frappuccino sales, Starbucks is experimenting with creative new ways to renew interest in the shake-as-breakfast drink. Directly following the high-profile introduction of the Japan-only Earl Grey Tea Cream Frappuccino, Starbucks reveals plans to launch a new menu item known as the Crystal Ball Frappuccino.
An ultra-limited offering, the Crystal Ball Frappuccino is set to hit stores this week and will only be available for four days. As Business Insider notes, the drink boasts a "marbled turquoise" color geared towards social media posts; its primary flavor peach, and it comes with whipped cream and "rock candy crystals." Notably, Starbucks intends for the Crystal Ball Frappuccino to mirror the success of last year's instantly-viral Unicorn Frappuccino.
You can check out some social media speculation — compiled by Business Insider — concerning the Starbucks Crystal Ball Frappuccino below, and head to your local Starbucks this Thursday, March 22 to try one out for yourself.
At the beginning of the month, Starbucks also unveiled the Caramel Popcorn Pretzel Frappuccino.
So the Crystal Ball frappuccino is coming to Starbucks next week for like 2 days, and I already know how much angry customers there gonna be… #StarbucksBaristaLife

— ▪ Kristina ▪ (@redrosekristina) March 13, 2018