Lamborghini & Cervélo Collaborate on Special P5X "Super Bike"
A $20,000 USD cycling masterpiece.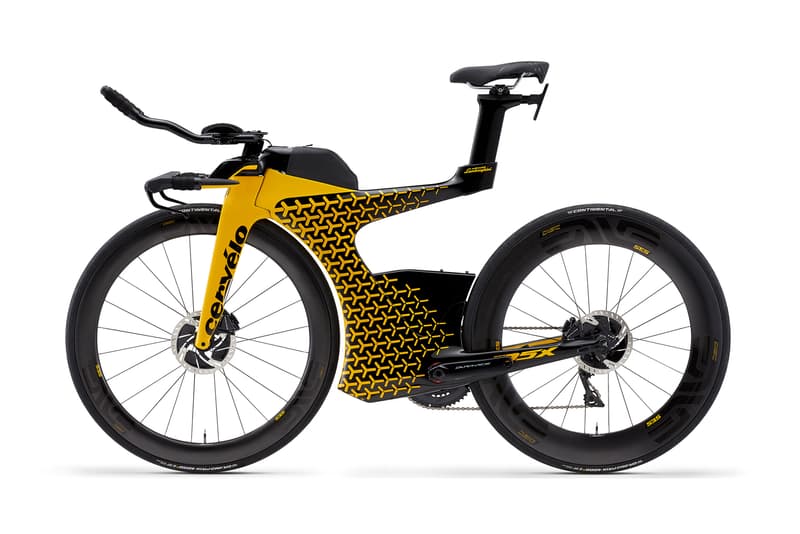 As Gear Junkie reports, Lamborghini has teamed up Canadian cycling brand Cervélo for a special new "super bike."
Billed as "the fastest and most technologically advanced triathlon bike of all time," the P5X "Lamborghini Edition" stands out as one of Canadian's crowning achievements. Limited to just 25 models, Lamborghini's P5X collaboration was originally unveiled at this month's Geneva Motor Show event. A merger of Cervélo's quality craftsmanship and Lamborghini's forward-thinking, bold aesthetics, this latest take on the P5X "Super Bike" takes its design from a blueprint whipped up by the exotic automaker's talented engineers and carries the ideal balance of function and form.
"Our triathletes lead the charge when it comes to racing, and now, with this stunning bike, they can stand out from the crowd even more emphatically," reads a statement from Robert de Jonge, Cervélo's managing director.
You can take a look at Lamborghini and Cervélo's new P5X collaboration above.  The bike is currently retailing for $20,000 USD at the latter company's official website.
Earlier this month, Lamborghini delivered a new Huracan Performance Spuder.