Take a Look at an Early Sketch of the Nike Air Monarch II
The original chunky dad sneaker.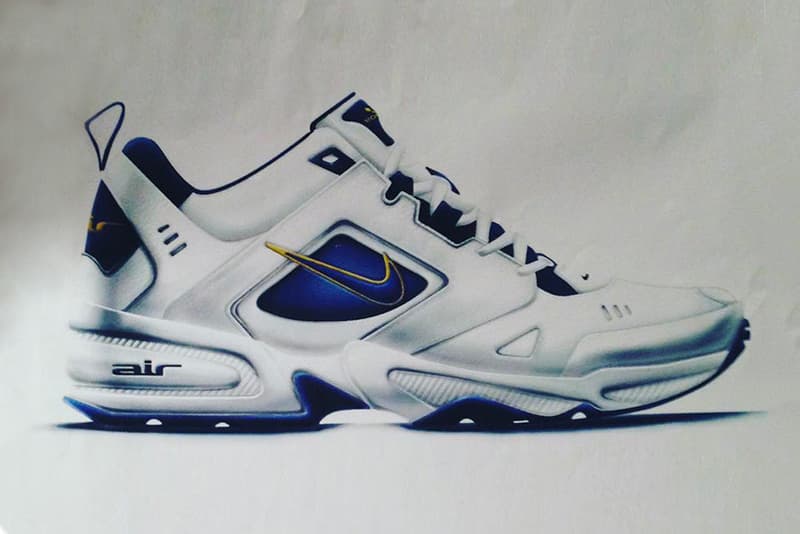 With the chunky "Dad" sneaker trend arguably the biggest look at the moment, the designer of Nike's Air Monarch II recently shared an early sketch of the popular trainer.
Former Nike footwear designer, Jason Mayden recently took to Instagram to share a look at the humble beginnings of the shoe. Originally created to combat footwear labels that had cornered the casual sport trainer market, the Air Monarch II already amassed an impressive cult following before being adopted by the fashion community. From the early sketches, the final product that has captivated the fashion world looks largely similar to the artist's renderings from 2002. But interestingly before the model was brought to the runway by designer John Elliott, Jason Mayden's design was a sleeper hit, annually generating eight-figure profits for Nike.
Check out the early Nike Air Monarch II above and make sure to check out Sean Wotherspoon's rare Friends x Nike sample.