NBA May Eliminate One-And-Done Rule and Allow High School Prospects to Forego College
In lieu of the recent college basketball scandals.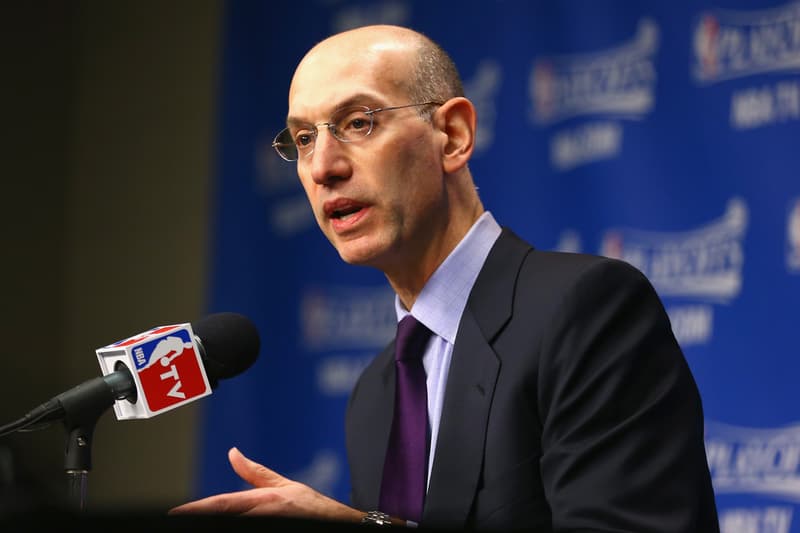 Aside from catching some thrilling on-court action, the NBA continues to make noise, as league officials explore tactics that could very well shake up the very core of is foundation. Adam Silver made an announcement during this past NBA All-Star Weekend that could alter how the playoff bracket would work — awarding the top 16 seeded teams a chance at the "second season" regardless of conference.
And now, in lieu of the ongoing college basketball fiasco, in which different institutions are facing heat for illegally gifting large sums of money to its players, the NBA is examining how top high school prospects can forego college en route to starting their pro career. According to a report from ESPN, the aim is to not only allow prospects to the enter the league at the age of 18, but to also offer a mentorship program that addresses such areas, including training, recovery, nutrition and general life skills.
When asked to comment on the news, Commissioner Adam Silver had this to say:
"We've talked a lot about youth development in terms of whether we should be getting involved in some of these young players even earlier than when they come into college."

"And from a league standpoint, on one hand, we think we have a better draft when we've had an opportunity to see these young players play an elite level before they come into the NBA. On the other hand, I think the question for the league is, in terms of their ultimate success, are we better off intersecting with them a little bit younger?"
In case you missed it, Nike recruits Kobe Bryant, Odell Beckham Jr. & Bill Nye for new short film.