The NBA Is Toying With the Idea of Scrapping the Current East/West Playoff Format
With the top 16 teams earning a playoff spot regardless of conference.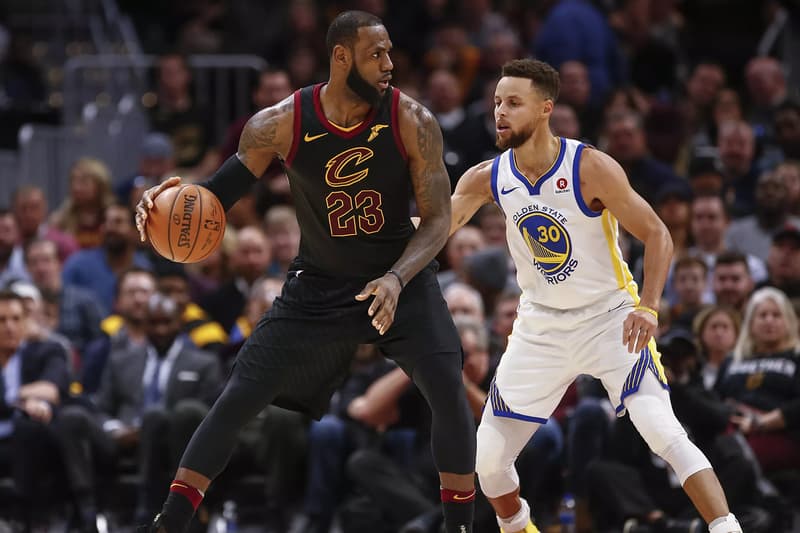 Aside from the thrilling hoops action and exclusive sneaker sightings, the current NBA All-Star Weekend has also been the source of breaking news coverage, such as announcing the finalists for the 2018 Basketball Hall of Fame. On Saturday evening, NBA commissioner Adam Silver teased a radical idea that would shake up the current playoff bracket.
Although such a proposal has been toyed with previously, Silver made headlines during a recent press conference, where he discussed scrapping the traditional East/West format and instead awarding the top 16 teams — regardless of conference — a playoff birth. This specific concept, in theory, could help restore the balance power in the league — eliminating the lopsided talent pool that many feel resides in the West. With that said, the possibility of two Western Conference teams could end up battling it out in a seven-game championship series.
As intriguing as the idea may be, putting such a concept into practice is quite a ways away. For instance, 20 out of the 30 franchises would have to agree, which at this stage seems unlikely.
When asked to comment on the news, Silver had this to say:
"You also would like to have a format where your two best teams are ultimately going to meet in the Finals."

"You could have a situation where the top two teams in the league are meeting in the conference finals or somewhere else. So we're going to continue to look at that. It's still my hope that we're going to figure out ways."
For more hoops-related news, Team LeBron defeats Team Stephen at the 2018 NBA All-Star Game.