Kaytranada Reveals Tracklist & Features for New Album '99.9%'
Featuring Vic Mensa, GoldLink, Phonte, BADBADNOTGOOD, Little Dragon & more.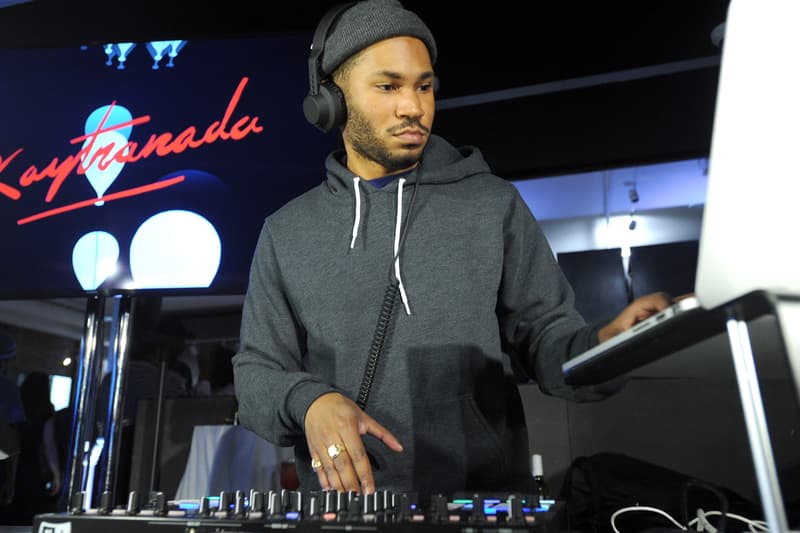 Earlier in the week, Kaytranada took to Benji B's BBC Radio 1 program to debut the first single off his forthcoming studio album 99.9%. Entitled "Bus Ride," the song featured Karriem Riggins and River Tiber, and served as our first taste of Kaytra's new LP. Now, Kaytra has swiftly followed up that premiere with the release of the official tracklist and list of features for 99.9%. The album will feature 15 new songs from the Canadian producer, with the aforementioned track serving as one of the opening salvos. Concerning features, artists such as Craig David, AlungaGeorge, GoldLink, Vic Mensa, BADBADNOTGOOD, Anderson .Paak and more were recruited for the effort. You can check out the full tracklist below. Along with this, Kaytra has also unveiled the LP's tracklist and animations corresponding to some of his album's new songs. You can check it out at his Instagram.
Kaytranada – 99.9% (Tracklist)
1. Track Uno
2. Bus Ride (feat. Karriem Riggins & River Tiber)
3).Got It Good (feat. Craig David)
4. Together (feat. AlunaGeorge & GoldLink)
5. Drive Me Crazy (feat. Vic Mensa)
6. Weight Off (feat. BADBADNOTGOOD)
7. One Too Many (feat. Phonte)
8. Despite The Weather
9. Glowed Up (feat. Anderson .Paak)
10. Breakdance Lesson N.1
11. You're The One (feat. Syd)
12. Vivid Dreams (feat. River Tiber)
13. Lite Spots
14. Leave Me Alone (feat. Shay Lia)
15. Bullets (feat. Little Dragon)