Fresh From the Futurehouse: Joey Bada$$, Wretch 32, Avelino and Snakehips Envisage What's Next
As sneakerheads across the globe fiend for NMDs, we rejoice at the London launch.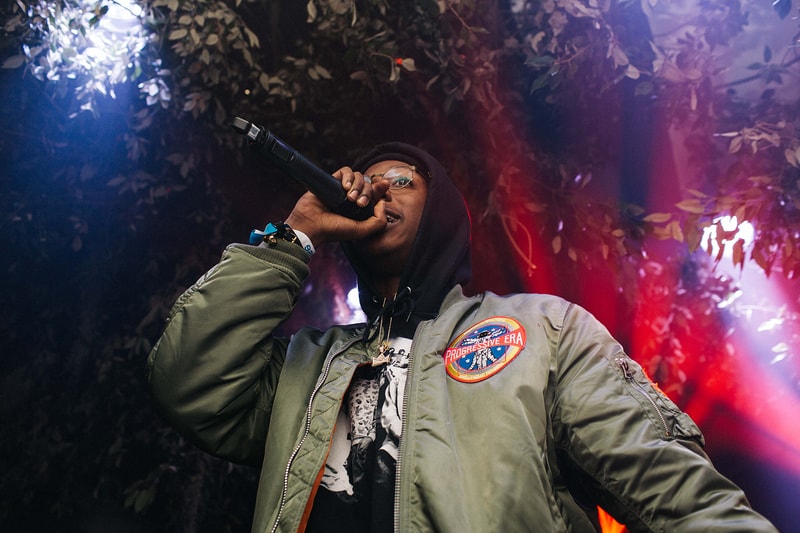 1 of 8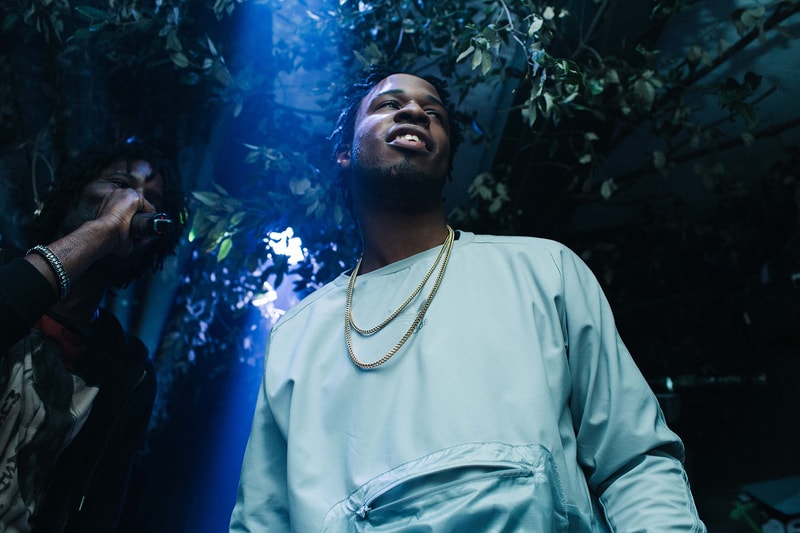 2 of 8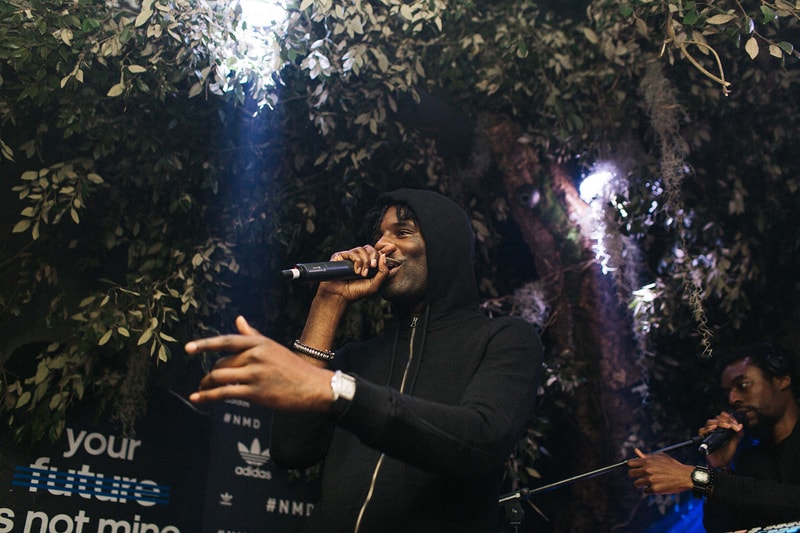 3 of 8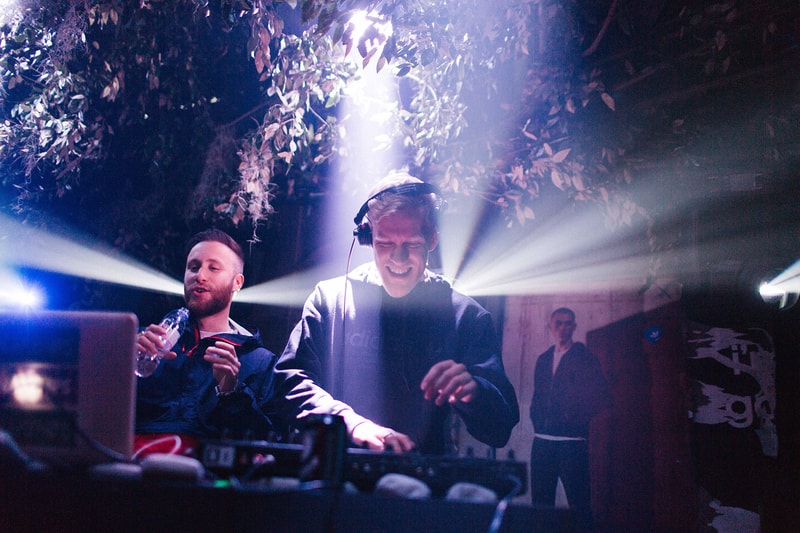 4 of 8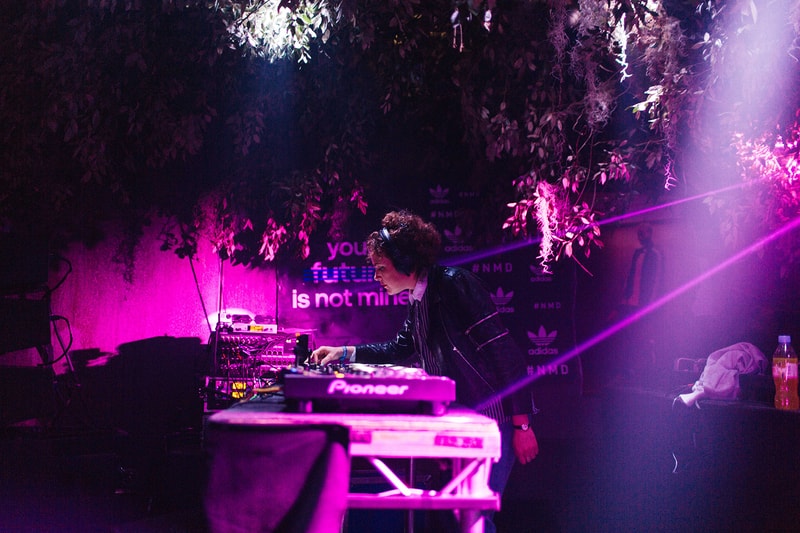 5 of 8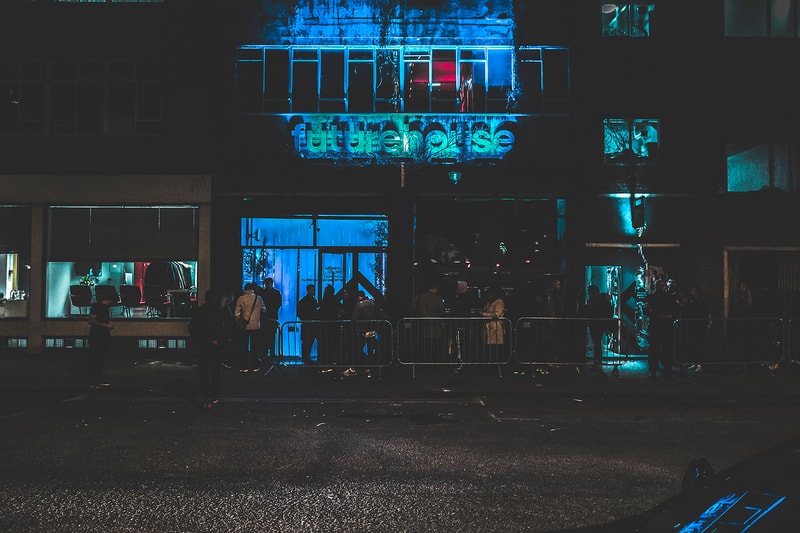 6 of 8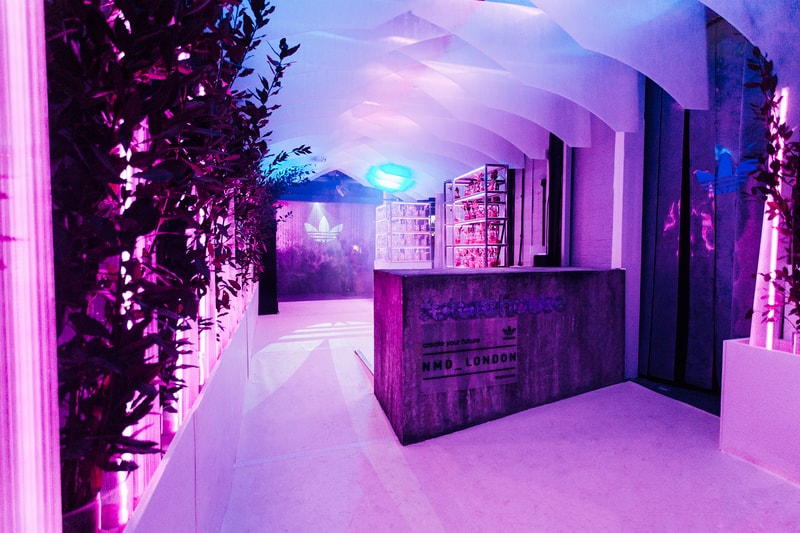 7 of 8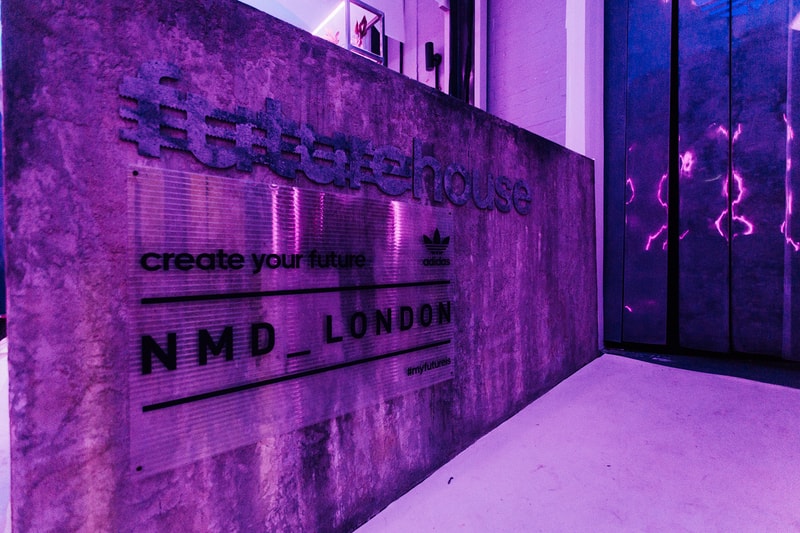 8 of 8
Semi-naked bartenders serving cocktails in conical flasks, dystopian and trippy-mirrored rooms, and a terrace with fire spurting concrete blocks; In addition to showcasing new NMDs throughout, adidas laid on a serious launch last night.
After hitting up the stage, we caught up with the live acts on the night, "Badmon" Joey Bada$$, future electronica duo Snakehips and renown rapper Wretch 32 alongside emerging lyricist Avelino, to muse over the future.
What was your alternative future?
Wretch 32: It's funny because I can't see it, I knew that I had to make this happen, so I didn't see beyond. I reckon it would have been something within the entertainment industry but I'd be taking a wild guess.
Avelino: I would have loved it to be football and that's going to sound so cliché but at the end of the day I know it was always going to be music. I don't have a Plan B, I believe Plan B is preparing for Plan A's failure, which I'm not prepared to do.
Joey Bada$$: I was pretty sure this would be my future for a long time; my Plan B was to rekindle Plan A.
What do you hope to see change in the future of the music industry?
Wretch 32: I just hope everyone is a lot more authentic. I hope everyone makes the music that they love and rocks the shit that they want to wear. I think there's a thin line between trying too hard and just doing you; we need more unique people.
Avelino: I'm not sure, I'll just be content if I can continue to create by myself and just improve on how good I am as an artist.
Joey Bada$$: I hope more really talented artists will get noticed for their effort and hours and that there's less mediocrity out there.
Can you predict a future style trend?
Wretch 32: Probably bullet hole jeans. We're already close to them with the rips; my jeans today look like I've had a fight with Wolverine.
Joey Bada$$: I wouldn't want to say because someone is going to take it from me. When you enter these style wars you just be holding on to everything, you can't let nothing go because a week later you see someone doing that same shit.
Snakehips: Those Tudor things; a ruff, hopefully, or bum bags. I'm late on trends I always have to wait until like the third cycle.
What would you say in a message to your future self?
Wretch 32: I trust you. I trust you with my life.
Avelino: Ironically, don't get ahead of yourself.
Joey Bada$$: I actually wrote a song when I was 16 and it was called "Oh, Deer (Beddar Daze)" and it was an ode to my future self. I was saying things like, 'I hope you're still friends with these people that are in your circle,' 'I hope you're not smoking as much as you was,' there was a whole bunch of things I was saying to myself.
Snakehips: Just carry on doing what you're doing or maybe sorry just to cover our ass.
What life mantra can you come up with by abbreviating #NMD?
Wretch 32: Never move disrespectful
Avelino: No more disappointments
Who are your three future artists?
Avelino: Santan Dave, Yxng Bane and Hurricane Hunt
Snakehips: Mura Masa, Graves and Louie Lastic
Lastly, #myfutureis…
Wretch 32: Mine
Avelino: Rap music forever
Joey Bada$$: Now
Snakehips: Orange
Get involved in the conversation online, using @adidasuk #myfutureis #NMD. HYPEBEAST will be on location, capturing exactly what's going down in the creative hub, so keep an eye on @HYPEBEAST and our site for the latest.
You are invited to EXPLORE_ CREATE_ SHARE_ for yourself at NMD_LONDON, @BL-NK, 27 Curtain Road, EC2A 3LT. To discover more about Futurehouse visit myfuture.is and explore the NMD collection now and stay up to date on the next drop over at adidas.com/nmd.