San Holo is Ready For the Next Episode
The Dutch producer understands the key to staying relevant, and it's not just by doing remixes.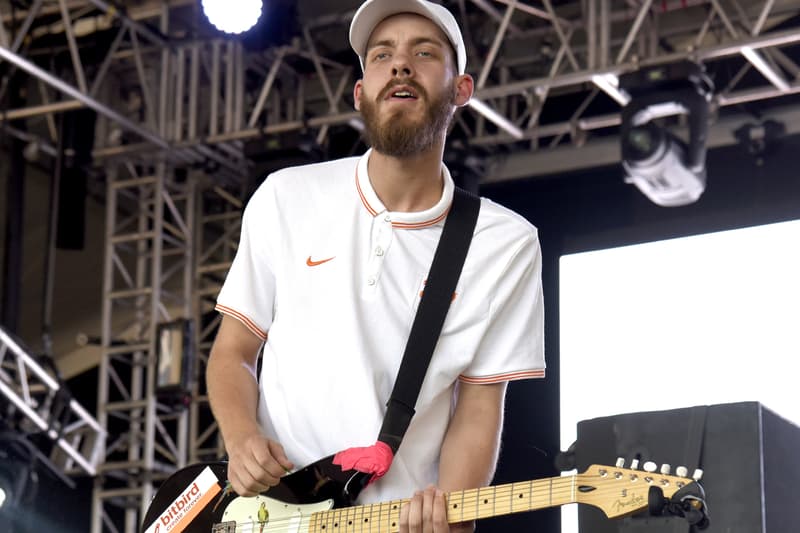 If you're a fan of electronic music, it's likely that San Holo isn't a new name to your ears. The 25-year-old Dutch producer, real name Sander van Dijck, has quite the impressive resume despite being such an independent music figure. Perhaps most known for his remix of Dr. Dre's classic 2001 single "The Next Episode," which dropped in 2014 and currently has over 80 million views on YouTube, San Holo has been delivering notable tracks through big labels like Spinnin' Records, Monstercat, and more recently, Skrillex's OWSLA. On top of that, he's also the founder of the prominent creative outfit, bitbird. If you thought that Deadmau5 and his headgear was the only case within electronic music to have had run-ins with Disney, you're wrong. As soon as Sander's name got a little more prevalent, the beatsmith was stuck by the corporation with a cease-and-desist with a strike fee estimated between $5 to $10 million for infringement. The producer's moniker (which is an obvious tribute) was too similar to the name of the Star Wars character (which has been acquired by Disney), Han Solo.
Disney may be a big company, but obstacles like this didn't stop the producer from making music and chasing dreams. In promotion of his recently released New Sky EP, we linked up with the electronic music artist to learn a little more about who he is and what drives him to keep going. Right off the bat, we're able to see that he's a friendly, humble character who likes to surround himself with good people and vibes. He's driven by his love and passion for music rather than worrying about all the politics and stigmas surrounding it. Even when talking about industry plants — one of his few pet peeves in the business — Sander is hesitant to get too much into it because he would much rather focus on positivity. And it's not hard to believe either; San Holo's great attitude is constantly reflected through his music.
A lot of people knew you for your remix of Dr. Dre's "The Next Episode." Are Dre and hip-hop big inspirations?
I have so much love for '90s hip hop. I'm a nostalgic person, I love thinking about the past, reliving moments. Memories. Hearing these '90s hip-hop tracks just brings back so many memories. That's why I decided to start that project, Don't Touch The Classics. I remixed all of these classic hip hop tracks and created a totally different musical universe around it. I love Dr. Dre's work, he is such a legend.
What kind of music did you grow up on?
Rock music. Bands like Rage Against The Machine, Red Hot Chili Peppers and Linkin Park really inspired me to start playing guitar and create music. I quickly discovered that I really enjoy all of that type of music, so instead of being just a guitarist, I wanted to be a creator — which is why I started producing. More possibilities, less restrictions.
How did going to music school contribute to your material?
Playing in bands and being exposed to so many musicians and styles definitely helped broaden my perspectives. I think being open minded towards music and just life in general is one of the most important things to me. Learning music theory has been crucial as well, which is something I use a lot and come back through my use of chords and melodies.
What types of music are you into right now?
I really do not listen to music by genres. Certain songs just have that special thing that touch your heart and make you go, "Oh man, this is amazing." This could be a hardcore gabber track, a classical piano piece, Dutch folk music, an orchestra piece; anything. It might sound cheesy, but bitbird friends and I always call it that the "x-factor."
If you could collaborate with any artist, who would it be?
There are so many artist I'd love to work with. Working with Michael Jackson would be amazing; he was on another level. Some other artists that come to mind are Spooky Black, Bon Iver, Sigur Ros, Sophie, Gigi D'agostino. D*mn, I admire so many artists. I really am a fan of all types of music.
Any new producers you're into and working with?
I've recently discovered some amazing artists. Eastghost, his stuff is amazing; I'm working on a track with him now. Also, just found about this guy called Appleby; his stuff is beautiful. I'm working on something very special with Cesqueax, a fellow Dutch producer who is amazing.
What's your pet peeve in music?
Industry plants. I rather don't go too much in detail about this because it's very easy to come across like a grumpy hater, which I'm not. For me, music has always been about creating and bringing something new. For a couple of years now I've been in the music industry more actively and even though I've probably not seen anything yet, I've seen enough to conclude that the music industry, or lets say EDM, is not per se about music. It's a lot about marketing and brands.
A lot of producers don't make stuff they would actually listen to.
I don't understand why anyone would create something they don't like? Then what are you doing it for? Money? Shine? I create because I love making music and my own musical universe. It's totally understandable for artists to change their style at some point. Life changes you, so at some point you're gonna wanna make different things. I personally would never remix a song just because it's popular at the time. I remix a track when I really feel it and when I think I can add a new dimensions to it. I'd rather remix a track that has not really been remixed at all yet, like I did with Don't Touch The Classics. I don't think remixes are the key to staying relevant — staying ahead of the curve musically and artistically will keep you relevant.
If you could predict how music would sound like a few years from now, what would it be?
Such a hard question to answer! I have no idea. I'm touring in America now and I've noticed that this melodic, experimental, futuristic style that's only just starting to get bigger. I'm already trying to create stuff that goes beyond the typical, so-called "future bass" sound. I know lot's of people aren't ready yet. But I am. I'm just going to do my thing and see where it takes me!
What are you looking at right now to further your career?
I would love to work with artists with all types of styles. To be in the studio and working on great music without having to worry about money is my dream. It's all about making music for me. Even though I love touring right now, my happiest moments are being in the studio or behind my laptop and working on new music. One day I want to do that 24/7.
If you could start fresh, would anything be different?
I'm quite happy with how my team and I handle things. We're quite independent. With bitbird, we've always created our own artwork. I mix and master my own tracks. We're quite free to do what we want. Right from the start I've been building my label and I can't wait to do some big things with the artists that we're supporting on there. We're gonna bring something new, just wait for it!