Jaden Smith Joins Forces With G-Star RAW for Sustainable Denim Collection
"I was first brought into G-Star by Pharrell, someone who I respect and admire."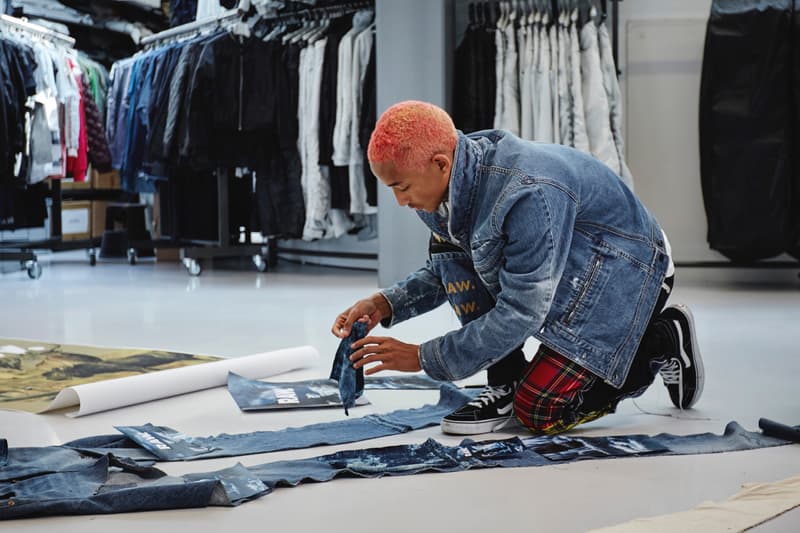 Jaden Smith is the latest to accompany G-Star RAW's ever-growing collaborative crew, joining the likes of Pharrell Williams and Aitor Throup. Announced on Pharrell's Instagram, Smith will work with the Dutch label on a sustainable denim collection for the Fall/Winter 2018 season, which will be unveiled sometime later this year.
Here's how the collaboration came into fruition, according to Jaden:
"I was first brought into G-Star by Pharrell, someone who I respect and admire. What they have been doing with sustainable innovation recently has been so inspiring, especially with the launch of their most sustainable jeans ever. They are at the forefront of denim sustainability, on top of the denim game. It's the same thing I've been trying to do with my JUST Water initiative, so to innovate in an industry where there is so much room for improvement. G-Star is a great place for me to collaborate, learn, and make a positive impact on denim and fashion."
Stay tuned for more on the collaboration in forthcoming months.