Drake's 'More Life' Has Got Twitter Roasting UK Rappers
Pitting US against UK.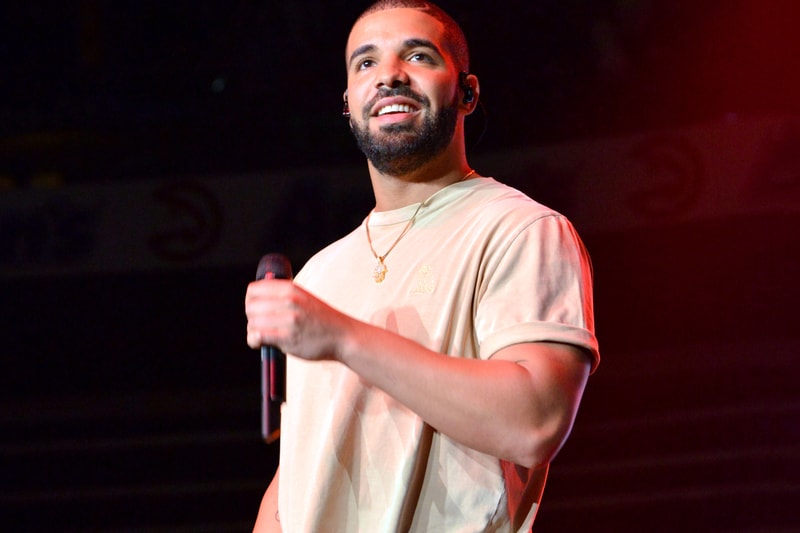 Drake just released his highly-anticipated playlist More Life over the weekend which incorporates prominent UK rappers such as Giggs, singer-songwriter Sampha, Jorja Smith and Konnichiwa rapper Skepta. Not only has this helped boost sales in the UK, it has caused a backlash on popular social media site Twitter, pitting American rappers against UK rappers. Check out the roasts below and read our latest editorial on how Drake is the UK's best "beg friend," which takes a look into whether Drake's love for the UK is beneficial or not for the artists.
@HeadphoneJones_ when UK rappers try to sound threatening this is what I imagine and cant stop laughing pic.twitter.com/VLm9NkdpM1

— అనిల్ (@ABG0509) March 21, 2017
When a UK rapper says he's bout to "po up" pic.twitter.com/FNgmRinTYX

— ryan (@ryvngarvey) March 21, 2017
When im listening to drakes album and some uk rapper pops out pic.twitter.com/0aHX5cjqe8

— hassan (@BigBrompton) March 20, 2017
When a UK rapper says they rep their colors. pic.twitter.com/j9wzw1Ssbl

— W.E.B ya boi (@POMHS16) March 22, 2017
Me when British rappers start rapping about guns I know that England doesn't have pic.twitter.com/MCUHPD3bFh

— Ben Dover (@CharlesDolphin_) March 20, 2017
When a UK rapper says they got that gas pic.twitter.com/6L68CqCSDJ

— Tris (@DopeTris) March 21, 2017
When a british rapper say they got a tool this what they be talkin about pic.twitter.com/fAyE9leCSh

— Gohanye West (@PokemonyeWest) March 22, 2017
When a U.K rapper says he's got the burner pic.twitter.com/wHlV3x8lPW

— Daniel (@MyFavsTrash) March 19, 2017
How uk rappers be writing their verses pic.twitter.com/Vy5L3rqJXN

— Money (@MasterChefMoney) March 21, 2017
When UK rappers say they are pulling up in the foreign pic.twitter.com/wXjmolLUT7

— RJ. (@SomeDudeRJ) March 22, 2017
This what uk rappers write their lyrics on pic.twitter.com/3CKU4pbo5S

— Add your nameJered (@BlackLifesMater) March 22, 2017
When a british rapper says free his homie this is what they're trying to bail him from pic.twitter.com/6WF8Tp7Xhr

— F BOMB ON THE TL (@DMC12gauge) March 21, 2017
When UK rappers say they got beef pic.twitter.com/QV0pBoXIeK

— Das (@Dastonio) March 21, 2017
when a uk rapper says they got the stick on them ????‍♀️ pic.twitter.com/OWwMKKT0Cs

— lil yawhh (@CaptDozzie) March 21, 2017
Me, a cultured individual, developing a taste for British rap pic.twitter.com/7vuYba3F9Z

— Chris Harang (@chris_harang) March 20, 2017