Apple's Next Laptops Might Be Powered by Your iPhone
Is this the Cupertino company's future?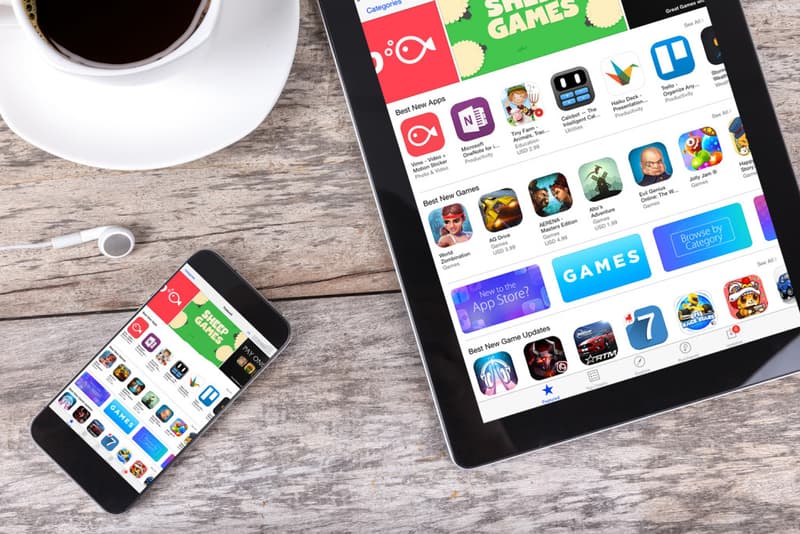 Apple's next major move might involve laptops powered entirely by iPhones and/or iPads. As Apple Insider reports, the Cupertino company has recently filled for a patent that hints at the aforementioned plans. "Specifically, the IP covers a 'thin' accessory, a kind of 'headless' device that contains traditional laptop hardware like a large display, physical keyboard, GPU, ports and more, but is incapable of functioning without a host," writes Apple Insider's Mikey Campbell. "In this case, an iPhone or iPad would slot into the laptop-esque piece of kit to fill the role of CPU."
The U.S. Patent and Trademark Office published Apple's patent application earlier today, naming an "electronic accessory device" as the primary component of the request. Apple Product Design Manager Brett W. Degner is listed as the inventor behind the item, and the motion was initially filed back in September of last year. In one of the pictures obtained by Apple Insider, an iPhone becomes the central tower for all of the MacBook's vital parts (processor, memory, etc) once it is docked in the area where the trackpad is usually stationed. "While the accessory can take many forms, the document for the most part remains limited in scope to housings that mimic laptop form factors," Campbell explains.
While Apple's current efforts at the Patent and Trademark Office may not end up in something groundbreaking or serve as the basis for the next step in the brand's evolution, this news does provide a glimpse at the current mindset driving the company and its creative team. For more information, check out Apple Insider's original report.