'Donkey Kong' Drums Peripheral May Be Coming to the Nintendo Switch
The bongos are back.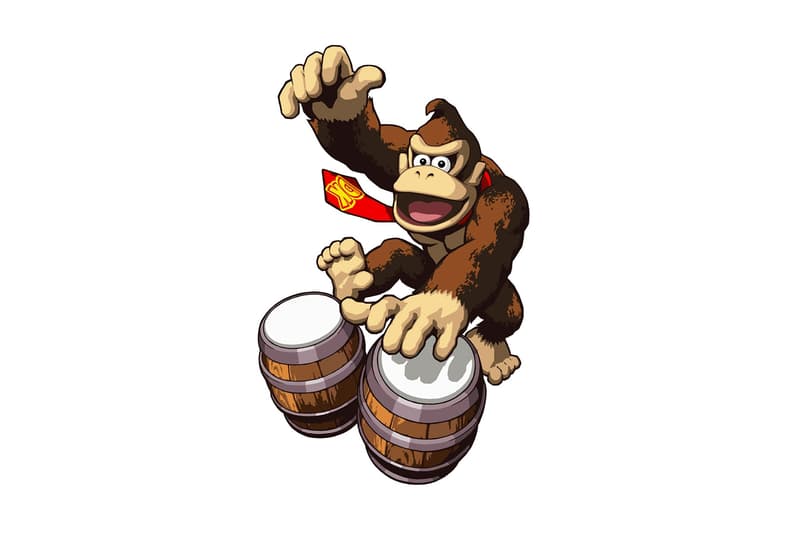 Following last week's announcement concerning the arrival of Super Smash Bros. on the Nintendo Switch, the gaming giant has revealed plans for another addition to its popular Switch console.
This time around, Nintendo has introduced a new range of unique accessories to enhance the Switch's gaming experience. Specifically, one of the company's recent filings with the United States Patent and Trademark Office reveals an interest in bringing a pair of new peripherals to the Switch. As ResetEra reports:
"On August 28, 2017, Nintendo Co., Ltd. filed in the US via the United States Patent and Trademark Office a patent application for an INFORMATION PROCESSING SYSTEM, EXTENDED INPUT SYSTEM, AND INFORMATION PROCESSING METHOD. This patent concerns extended input devices for use with Nintendo Switch. Examples are Donkey Konga drums and a keyboard."
Most longtime, diehard Nintendo fans will probably remember the bongo controllers originally used for the Donkey Kong games and Donkey Kong Jungle Beat. With this latest round of news, it looks like Nintendo is planning on bringing those items back for the modern era. While other details concerning the patents are currently being kept private, expect more information to surface in the coming months.
You can check out a blueprint for Nintendo's new peripheral patents, which also includes a keyboard, below. Last weekend, Mario Kart also appeared on Google Maps for a day.