Best New Tracks: Sade, PARTYNEXTDOOR, Valee, Tame Impala, A$AP Ferg, Lil Yachty and More
Get your weekend playlists ready.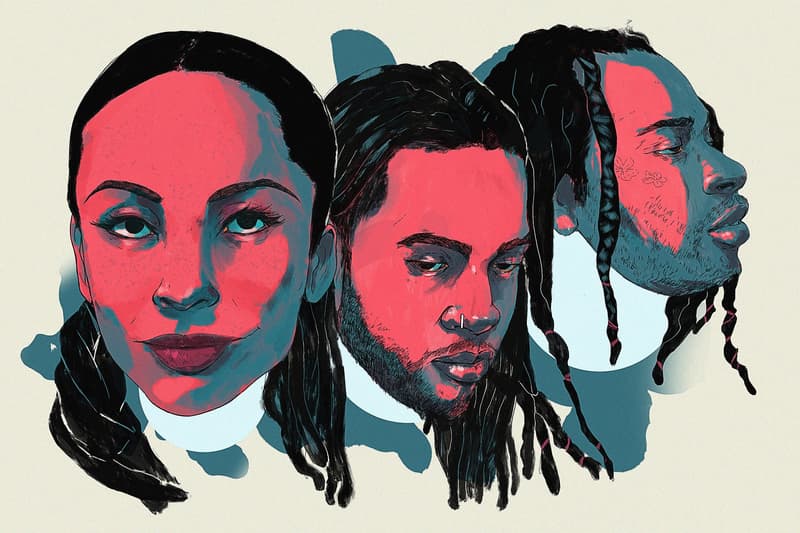 For the latest in our music roundup series, we summarize another week of music that included an assortment of eclectic albums, EPs, singles and one unexpected comeback from the one and only, Sade. Arguably the biggest music headline of the week, Sade loyalists saw the return of their queen as the legendary singer shared her first new single in over seven years, as part of the upcoming soundtrack for DuVernay's forthcoming movie, A Wrinkle in Time.
On the note of comebacks, fans also saw an unexpected return from Waka Flocka, who didn't release any music actually, but instead placed a ban on Lil Xan after the young rapper called Tupac's music "boring" during an interview. Lil Xan has since spoke out on the matter, and doesn't appear to have any immediate plans to leave the rap game like Vince Staples, who offered to go away forever this week if people helped him reach his GoFundMe goal of $2 million USD. And last but not least, we want to send our respect to Russ Solomon – music pioneer and founder of music superstore Tower Records who passed away this week at the age of 92.
Check out this week's best new tracks and let us know what you think in the comments section.
Sade – "Flower of the Universe"
This week, Sade put the music world on notice after releasing her first song in nearly seven years. Titled "Flower of the Universe" and produced by No I.D., the new track was will appear on DuVernay's soundtrack for the upcoming movie A Wrinkle in Time.
Valee – GOOD Job, You Found Me (EP)
Following his signing last month, it wasn't long before Chicago rapper Valee went straight to work. This week, the burgeoning rapper dropped off his introductory project – a Kanye West-executive produced six-track EP titled GOOD Job, You Found Me. Listen below
PARTYNEXTDOOR & Zoey Dollaz – "Just Like That"
Men's lifestyle brand Ethika dropped off its RGB 2 mixtape this week that included a star-studded lineup that was nothing less than staggering. In addition, the project was filled with unlikely collaborations, including this impressive musical pairing between PARTYNEXTDOOR and Zoey Dollaz called "Just Like That." Stream below.
Tame Impala & ZHU – "My Life"
After sharing cryptic messages on social media about a potential collaboration at the top of 2018, Tame Impala and ZHU put the rumors to rest with the official release of "My Life." Blending together the intricate production of ZHU with the psychedelic style of Parker, "My Life" has all the makings of a festival hit that'll likely be on heavy rotation for months to come.
Buddy & A$AP Ferg – "Black"
Compton rapper Buddy is gearing up for a new album this summer and as of this week, his promo-run is officially in full swing. Teaming up with the Mob's own A$AP Ferg on
"Black," the Jahaan Sweet-produced track is drenched with hypnotic melodies, balanced with nice hit of of clever bars and hooks. Listen in below.
Jacques Greene – "Norschliefe"
Following the release of 2017's slept-on Feel Infinite project, Montreal producer Jacques Greene made his return for the first time in 2018 with a new track titled "Nordschliefe." The record came in part of the ongoing Adult Swim Singles Program that's currently on its 47th release.
Lil Yachty – Lil Boat 2 (Album)
Lil Yachty dropped off the sequel to his Lil Boat album series this week following the release of 2017's Teenage Emotions, which unfortunately didn't do too well number-wise. This latest LP is somewhat of a redemption project, and sonically speaking, it maybe his most cohesive project to date. Stream below.
James Japan – "Real"
HeadBanga is the production duo/imprint formed by Dot Da Genius and Woodro Skillson. Throughout the years, aside from cranking out tunes for the notable Kid Cudi, they've had a hand in helping establish a number of burgeoning artists around the world, including their latest project – singer/songwriter James Japan. Produced by Woodro Skillson and Rami Beatz, the track fuses a unique blend of alt-pop and contemporary R&B into one energetic radio-friendly cut.
Pouya – Five Five (Album)
Miami rapper Pouya premiered his new Five Five album on HYPEBEAST Music this week, and as he tells us himself, he completely "guarantees satisfaction" and will "personally give you your money back" if you don't vibe with it. Chances are thought, Pouya won't be taking any noticeable losses in his bank account.
Tame Impala's Jay Watson – "The Blue Marble"
Tame Impala's Jay Watson is putting in motion his new solo project for a release later this year under a new moniker, "GUM." This week, Watson dropped off the first single from his tentative solo effort, along with an accompanying claymation video. According to him, his solo project came to life after he wanted to "evoke that sensation of triumph and that weird parallel universe feeling you get when the person that's not supposed to win, does." Press play below.
Be sure to check out our previous music roundups for the best drops of weeks past.