A Childish Gambino & Rae Sremmurd Project Is in the Works
"I got a laptop with about 1,000 bangers … Childish Gambino got about 2,000 or 3,000."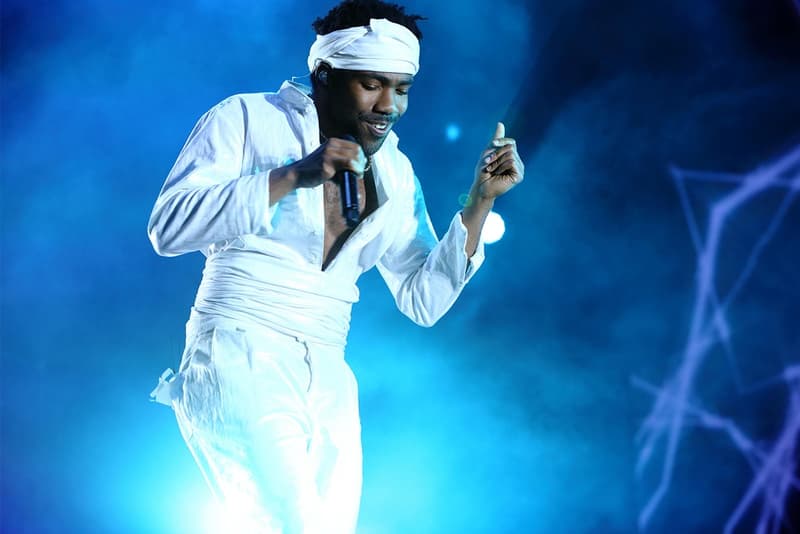 It looks like Childish Gambino and Rae Sremmurd will be doing more than just touring together. As revealed by Slim Jxmmi and Swae Lee's new interview with Vibe, a Rae Sremmurd and Childish Gambino collaborative project is on its way.
"Childish is just an amazing guy, super cool guy. He shows love to the whole rap industry, and he's an icon," Slim Jxmmi tells Vibe. "We're going to do a whole project with him. It ain't going to even take that long. We might do 2 or 3."
Rae Sremmurd linked up with Childish Gambino/Donald Glover at an overseas studio, and Jxmmi even performed a DJ set at one of his house parties. "He's just a cool guy and we got the same type of vibe, so you can expect good music to come out of this," Jxmmi explains. "It's natural. We don't gotta act, we can just be ourselves. He's himself everywhere he goes, and we're gonna be ourselves everywhere we go — so it's just gonna be like two different shows, we from two different places. He's just a great person, he's an icon so it's just great to go on tour with him."
"I got a laptop with about 1,000 bangers, I know Childish Gambino got about 2,000 or 3,000, who knows?" Swae Lee adds. "We're gonna come together and make a whole project like, 'Redbone' and 'Black Beatles.'" In the past, Donald Glover has tweeted his love for Rae Sremmurd's debut studio album, SremmLife.
At present time, Rae Sremmurd are preparing to go on a pretty prolific run. Concerning Donald Glover, he's been focused on promoting the new season of his critically-acclaimed FX original series Atlanta>.