Stream Ronny J's New 'OMGRONNY' Mixtape
Featuring Denzel Curry, Wifisfuneral, Ski Mask The Slump God, Smokepurpp and more.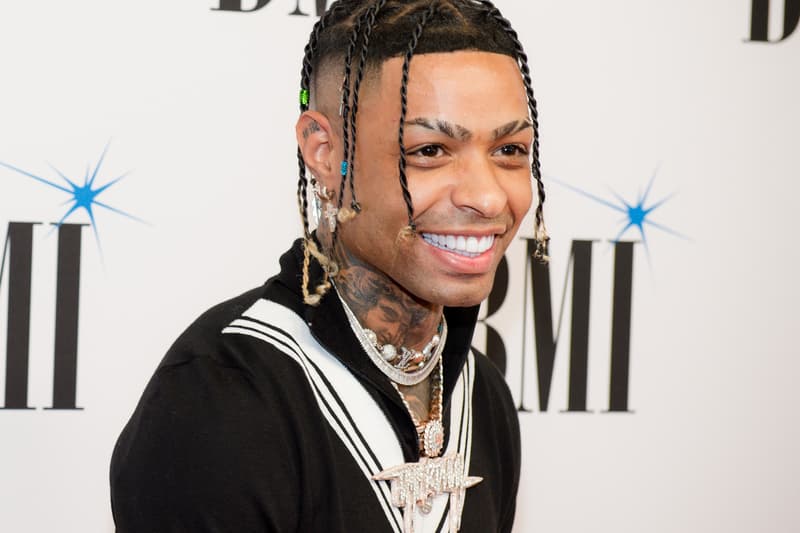 Pioneering South Floridian producer Ronny J has dropped a new surprise mixtape today called, OMGRONNY. Comprised of 15 tracks, the young hitmaker made sure to call on some of the biggest names out of Florida, most of which he helped get their starts in music. Names like Denzel Curry, Smokepurpp, XXXTentacion, Ski Mask The Slump God and Wifisfuneral amongst others. Check out the full mixtape below courtesy of Spotify along with the full tracklist.
Also revisit his recent collaborative EP with infamous rap-crooner, ILoveMakonnen.
1. "Thriller (Forever)" Feat. Ski Mask the Slump God
2. "One Time" Feat. Smokepurpp
3. "824"
4. "Glacier" Feat. Denzel Curry
5. "Costa Rica" Feat. Ski Mask the Slump God
6. "Fiji Island" Feat. Fat Nick
7. "Snakes" Feat. Wifisfuneral
8. "Ohshi"
9. "Trauma" Feat. Nell and Danny Towers
10. "Houston" Feat. Denzel Curry
11. "Banded Up" Feat. XXXTENTACION