This Off-White™ x McDonald's Packaging Design Brings Hype to Fast Food
Where's the Off-White™ Szechuan sauce?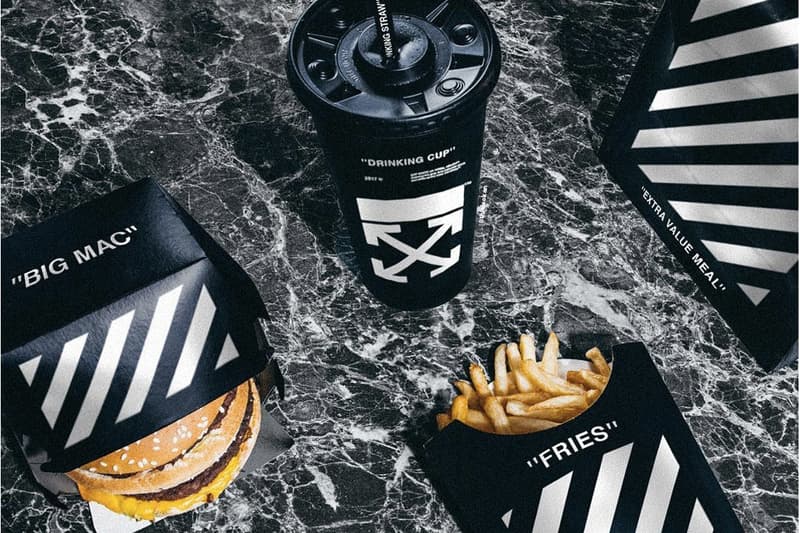 Virgil Abloh of Off-White™ has inspired many designers to create products using his iconic typography and labeling. There have been customizations of credit cards, LEGO shoes, and even condoms. As a result, Instagram user @blkvis has created an Off-White™ McDonald's food packaging complete with a "Black Soul" design. It also incorporates iconic slogans and logo elements like "BIG MAC" and "EXTRA VALUE MEAL." The images originally come from a foodporn article by Visual Magazine back in 2015.
Check out the post below and share your thoughts in the comments. In related news, McDonald's has brought back Szechuan sauce while Off-White™ gives us a look at its French pop-up café.