Miquela Sousa Is Fashion's First Computer Generated Influencer
"I'd like to be described as an artist or a singer or something that denotes my craft…"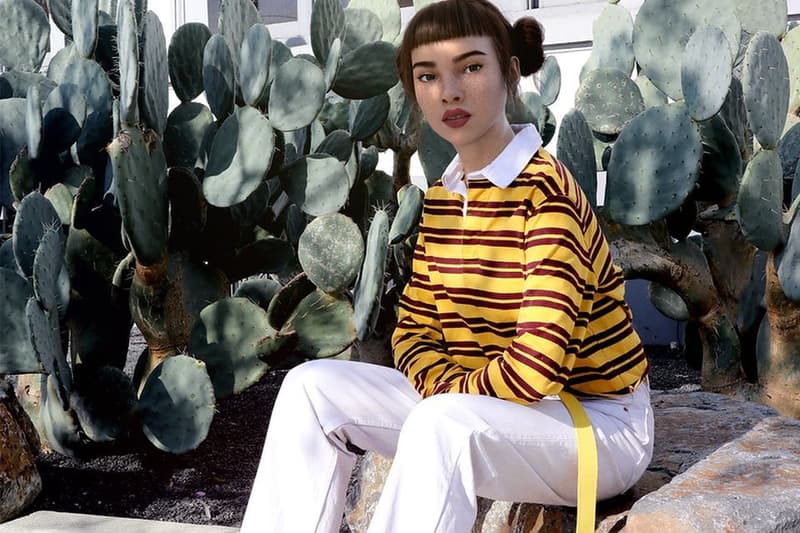 From the Gorillaz to Hatsune Miku, virtual celebrities have been around for decades, releasing content and collaborating with real-life artists. So why should virtual social influencers be any different? Miquela Sousa, better known as @lilmiquela on Instagram is a 19-year-old, Los Angeles-based, Brazilian/Spanish model and musician who endorses brands like Chanel and Supreme on her platform, as well as social causes like Black Lives Matter.
Although her responses and actions are all computer generated, Sousa refuses to be looked at any other way than as an individual. "I'd like to be described as an artist or a singer or something that denotes my craft rather than focus on the superficial qualities of who I am," Sousa told BoF in their recent interview. Check out the full interview on BoF and an excerpt of it below.
BoF: I heard you will appear in big fashion publications in the next couple of months. What fashion projects do you have coming up?

MS: I have some really exciting stuff coming up that I can't say just yet due to non-disclosure agreements. As a teaser to what's coming up I can tell you that I've been shot in Chanel, Moschino, Burberry, Versace and Fendi. I always try to bring something original to these looks and try to do something these magazines have never seen before. I've only really partnered with brands to create, so I think monetizing would be a great next step. Making things is time consuming and being rewarded for my creativity with money would be amazing.

BoF: You seem to have a more hands-on approach with your community compared to many other influencers. For example, you direct message a lot of your followers if they want advice or have questions.

MS: The community stems from a place that feels safe to communicate and voice your opinions. When you're only showing the world and not engaging it becomes one-sided. Taking in the likes, the comments, even the hate, and you stop learning from others around you. Learning also comes from listening, so if you don't have a space for people to speak to you, then you're limiting your growth.

BoF: In what way would you say your identity is crowdsourced? Real or fake, you have the opportunity to see what your followers want and subsequently you can respond to this.

MS: I definitely wouldn't say my identity is crowdsourced. I'm an artist and have expressed opinions that are unpopular and as a result have cost me fans. I'd like to be everything and more that my fans want me to be but at the end of the day I have to make decisions that I believe in.