JW Anderson Taps the Public to Create Spring/Summer 2018 Campaign
Crowdsourcing the imagery.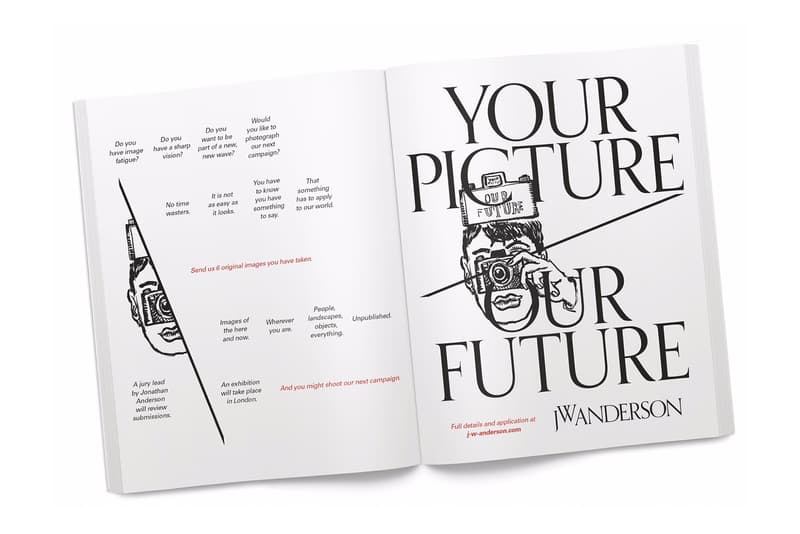 JW Anderson wants you to contribute to its new ad campaign. "Your Picture/Our Future" aims to give voices to a new wave of young creatives, boosting emerging talent while creating an innovative new series of images.
"I felt as if we were given a chance," explains Anderson. "We were all young, new and coming through together, particularly when we launched our campaigns. It felt right to give somebody else that opportunity. Fundamentally, it is about talent giving a chance to talent —- this is something I really believe in." Seeking contributors in the 18-30 age range, the entries will be judged by industry members in London in the coming months. The campaign will encompass digital and physical ads, with imagery also poised to arrive in select print publications as well.
Enter the campaign at JW Anderson's website. Recently, Anderson unveiled his collaborative release with matchesfashion.com.