Watch SpaceX Launch Falcon Heavy, the World's Most Powerful Operational Rocket
With Elon Musk's 2008 Tesla Roadster as its payload.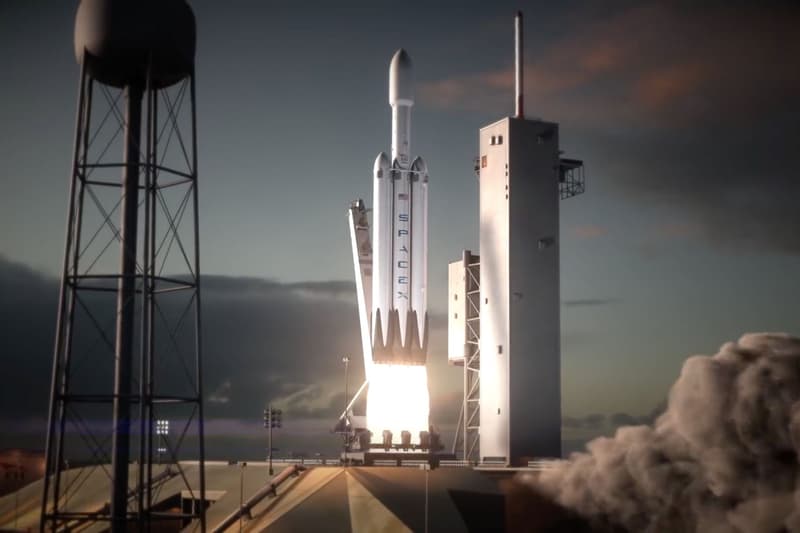 Elon Musk and SpaceX have successfully launched the most powerful operational rocket since the Saturn V, only this time the destination is Mars. The Falcon Heavy has taken off from a pad located at NASA's Kennedy Space Center, holding Musk's red 2008 Tesla Roadster for its payload as a demonstration for the rocket's intentional commercial use in space.
In the below video's description, SpaceX details Falcon Heavy's attributes:
When Falcon Heavy lifts off, it will be the most powerful operational rocket in the world by a factor of two. With the ability to lift into orbit nearly 64 metric tons (141,000 lb) — a mass greater than a 737 jetliner loaded with passengers, crew, luggage and fuel — Falcon Heavy can lift more than twice the payload of the next closest operational vehicle, the Delta IV Heavy, at one-third the cost. Falcon Heavy draws upon the proven heritage and reliability of Falcon 9.
The rocket will now run laps in a hyperbolic orbit, located between the Sun and Mars. Musk has stated numerous times that the Falcon Heavy could set fire in the middle of space or before it even clears the pad. However, Musk remained optimistic, as he recently posted a video of a Falcon Heavy launch simulation that features the rocket's successful launch and journey to Mars set to David Bowie's "Life on Mars" single. Check out the launch footage below and share your thoughts while you're down there.