John Wall May Work on an adidas Shoe With Kanye West & Pharrell
The details of his new deal have surfaced.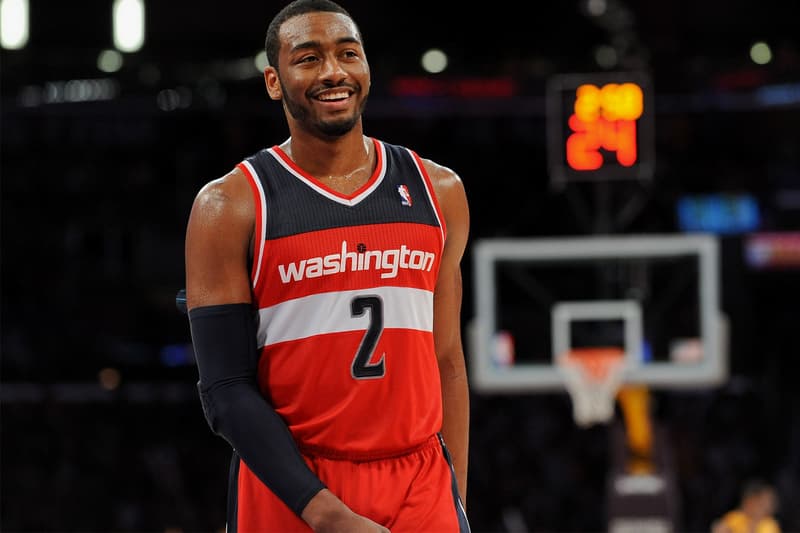 Boston Celtics point guard Terry Rozier may have lost his contract with adidas, Washington Wizards star John Wall is back with the company and has a pretty good deal to be happy about.
As Sports Illustrated reveals, John Wall will receive a "base of $4.825 million in 2017-2018" with marginal increases until a 2021-22 return of the aforementioned figure. Wall will not get his own shoe, but will be able to work with high-profile adidas collaborators like Kanye West and Pharrell Williams; his reps also told SI that it's likely he will want to work with both of the superstar artists.
According to documents obtained by SI, Wall's deal calls for him to be paid, in principle, a base of $4.825 million in 2017-2018; which then increases marginally and returns to $4.825 million in 2021-22. (While Wall will not have a signature shoe with Adidas, this deal permits him to collaborate on footwear with fellow clients like Kanye West and Pharrell, a likelihood, his representatives tell SI.)
Where John Wall's adidas partnership will also pay off is bonuses: from $50,000 for being a "League Leader in Rebounding" to $500,000 for "All-Star MVP," there's plenty of opportunity here. Wall is also eligible for a "base salary increase of $1 million" if he is crowned as league MVP, while a "$250,000 base increase" will occur in the event of an "All-NBA first team selection." While the numbers might seem small compared to his $170 million USD contract extension with the Wizards, it's certainly a positive move for both parties involved.
For a full breakdown, check out Sports Illustrated's original piece. Earlier today, the details of Derrick Rose's adidas contract also leaked.