Derrick Rose's adidas Contract Leaked, and His Brother Reportedly Earns $250K as a Consultant
The contract was inked just two months before tearing his ACL, an injury he has never bounced back from.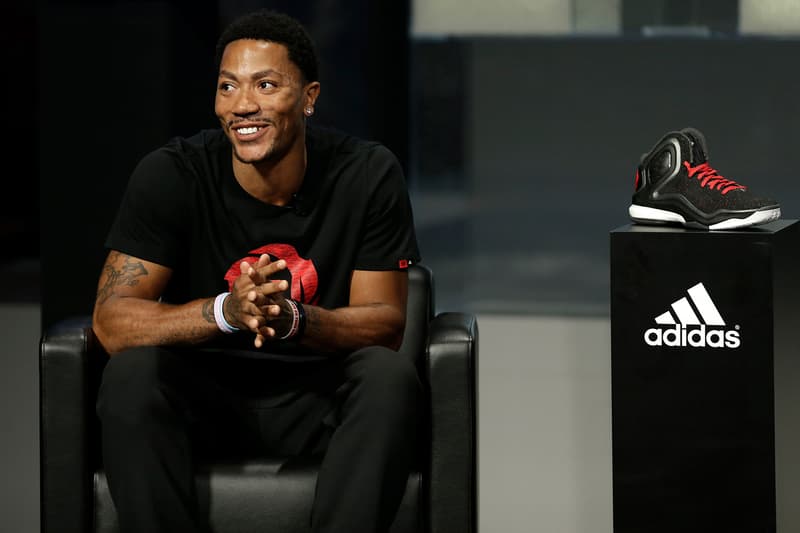 Yesterday, Sports Illustrated published an article on its website detailing Derrick Rose's massive 40-page sneaker contract with adidas Hoops, one in which his brother and friend earn yearly salaries from the brand.
To start, the contract in question was signed during 2012's All-Star Weekend, just a season after the then Chicago Bulls point guard won the League's MVP award, and two months before he would tear the ACL in his left knee in Game 1 of the Playoffs, an injury he has never fully bounced back from. At the time of the contract extension, it was reported to be worth $185 million USD over 14 years, one of the most lucrative endorsement deals in sports history.
Tuesday's report delves deeper into just how much the now back-up point guard for the Cleveland Cavaliers earns, including an annual retainer of $12 million USD per season from 2012-13 to 2016-17, with this season topping $11 million USD. "It also included annual royalties of up to $6.25 million [USD] per year, as much as $4.8 million [USD] in annual appearance fees and use of a private plane," reports SI. Furthermore, the contract states that Derrick's older brother Reggie is paid between $250,000 USD and $300,000 USD annually as a consultant, while his best friend and assistant, Randall Hampton, earns between $50,000 USD and $75,000 USD annually, also as a consultant.
If you're wondering why his contract earnings hasn't at least been deducted for poor and limited play over the years, the report states that "unlike most contracts, Rose's has clauses nullifying said deductions if he makes various promotional appearances." What's more surprising is that adidas could've terminated or reduced his contract for 2015's rape allegations, invoking the "morals clause," asserting that the allegations had, as his contract states, "'a material adverse effect against the reputation of adidas.' Yet the company chose not to." Rose was later cleared of all charges by a jury in a civil suit.
The same article stated that Terry Rozier's adidas contract was terminated after wearing Nikes in a shoot-around.