N.HOOLYWOOD Collaborates With Converse, Timberland & Lee for Fall/Winter 2018
The designer talked to us about his workwear-inspired looks.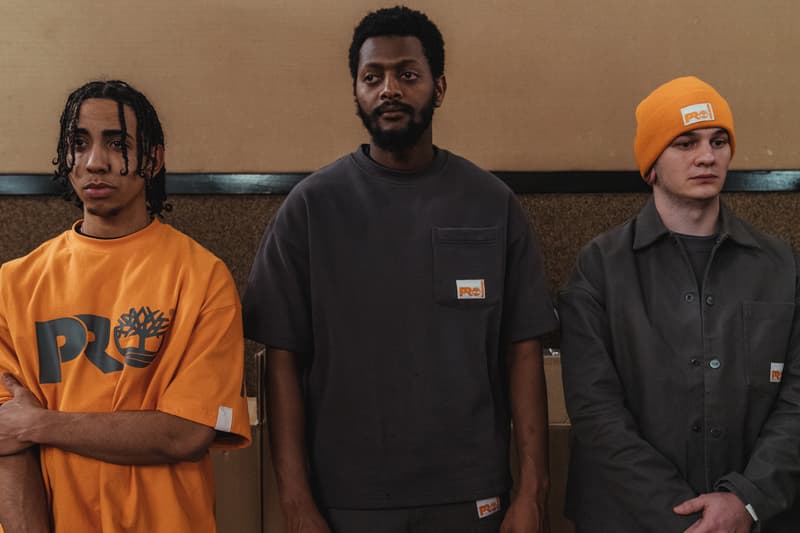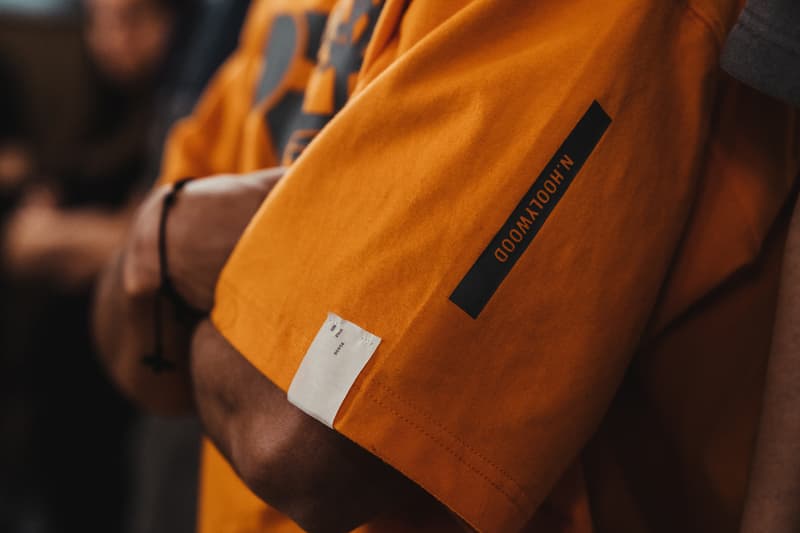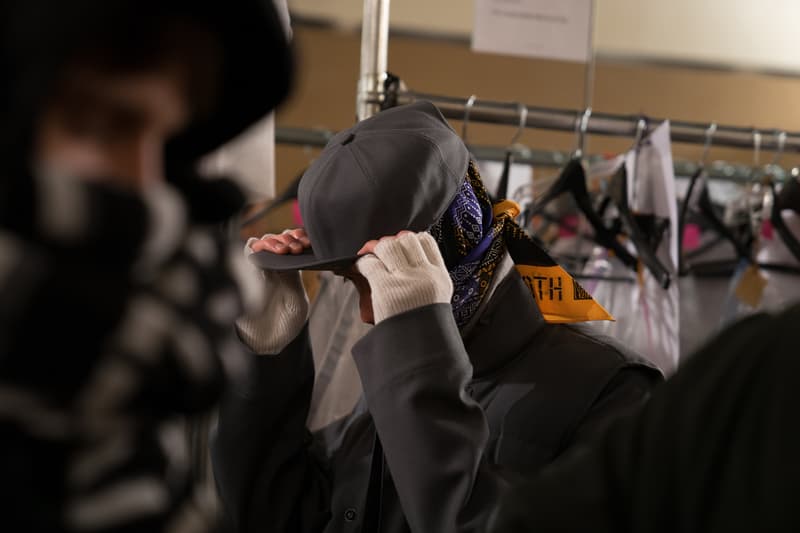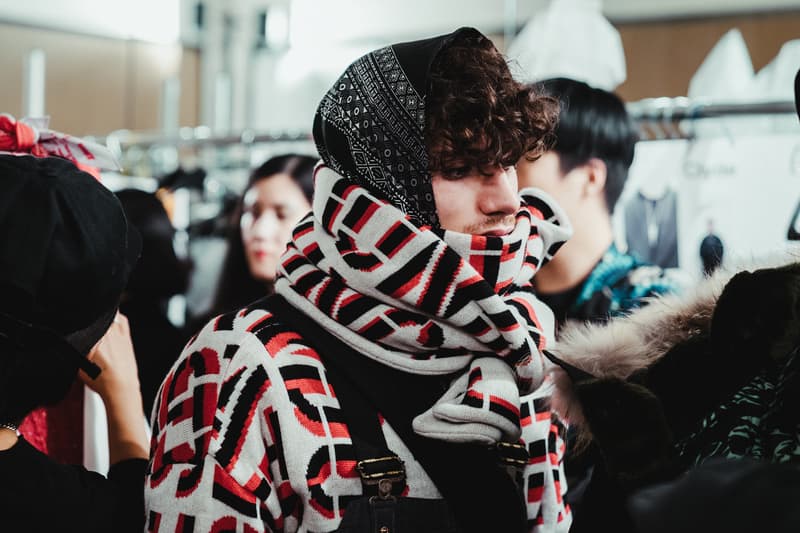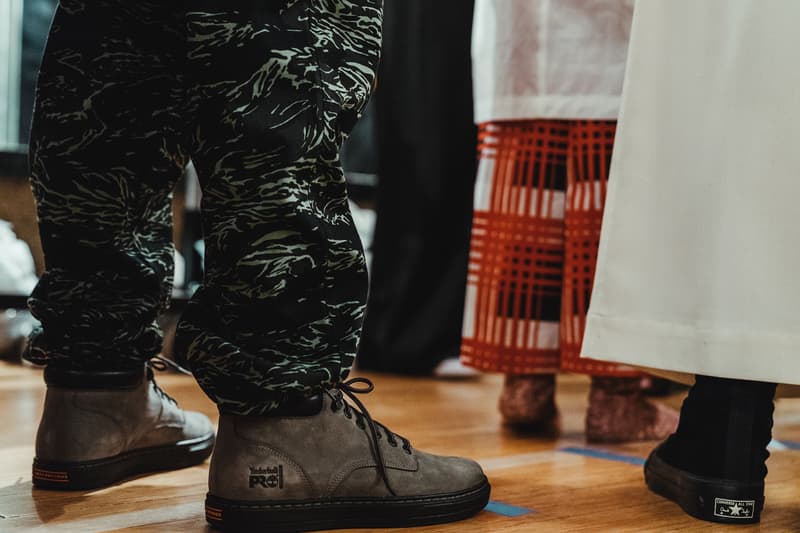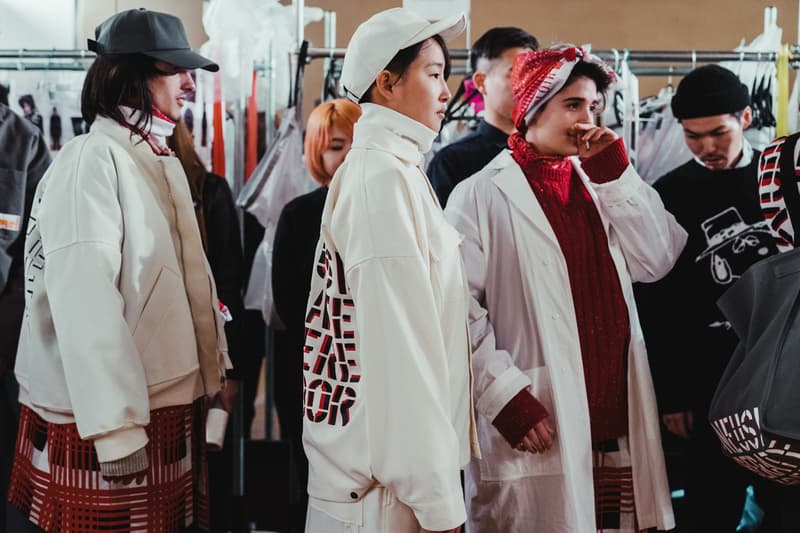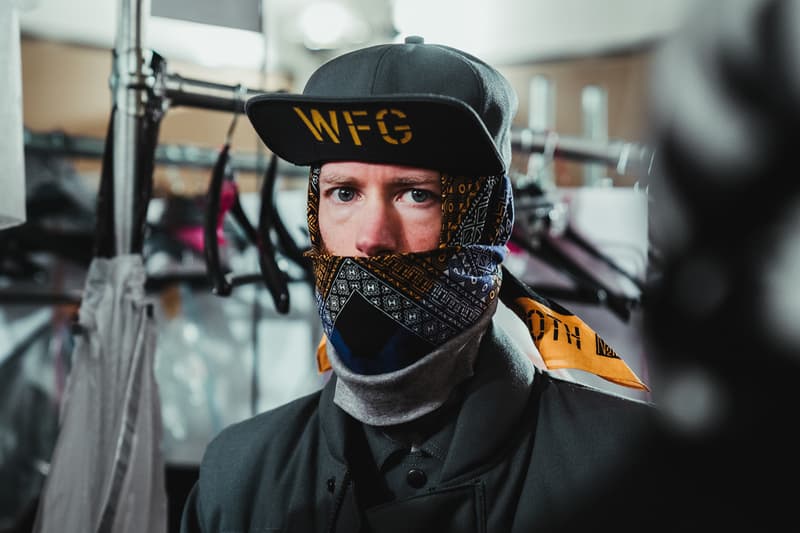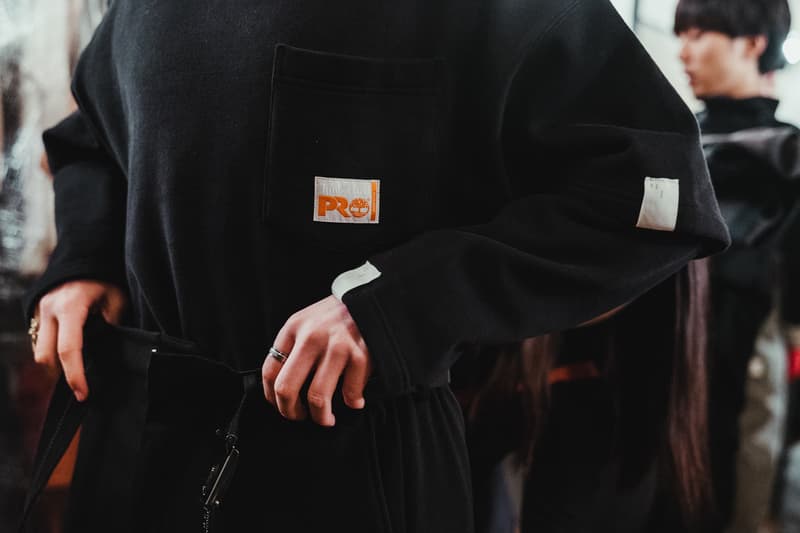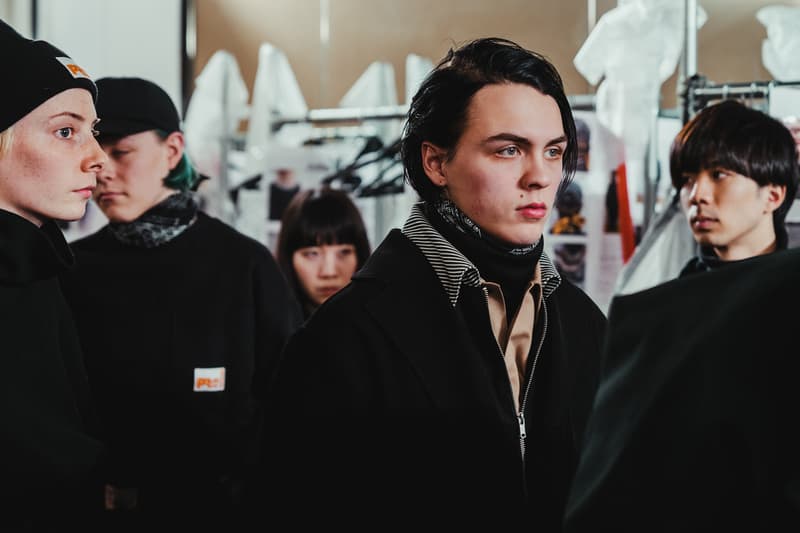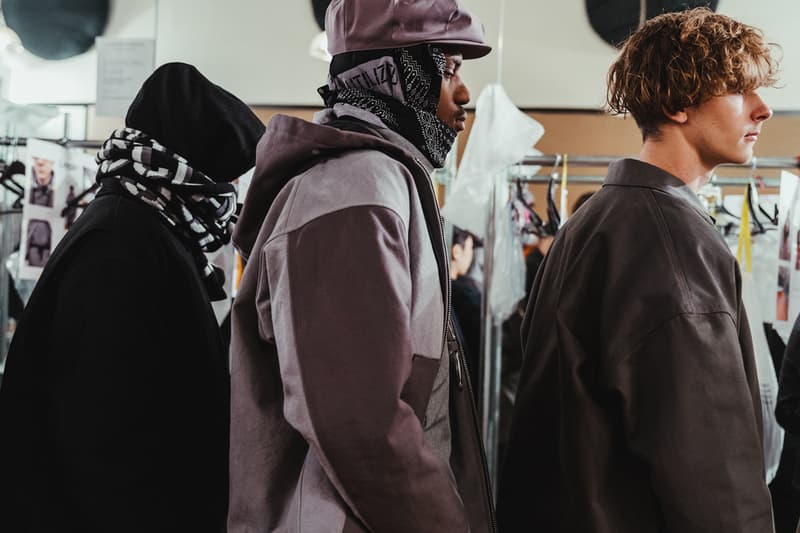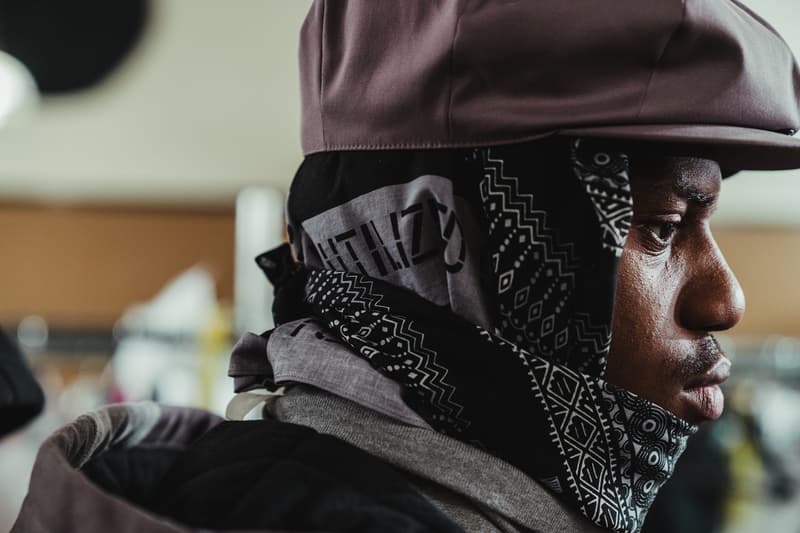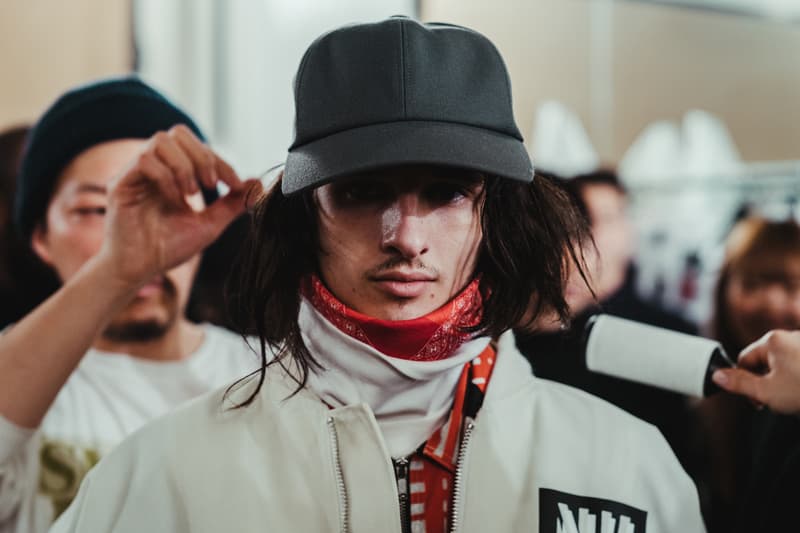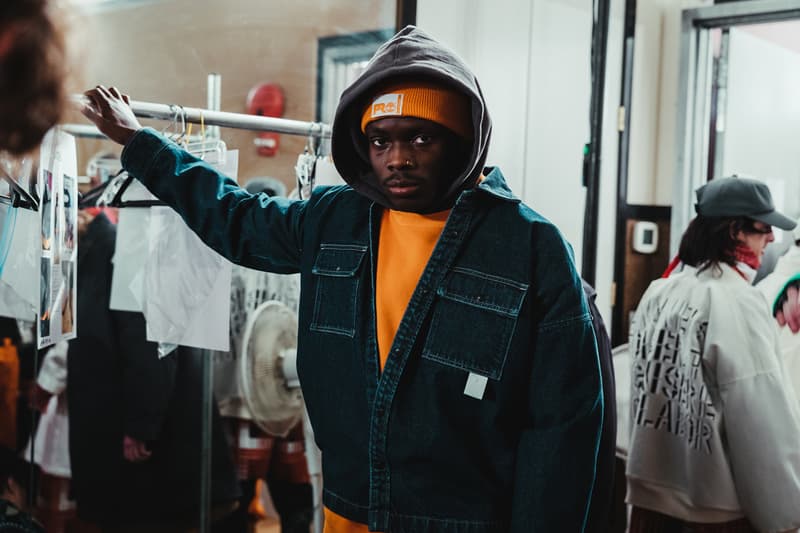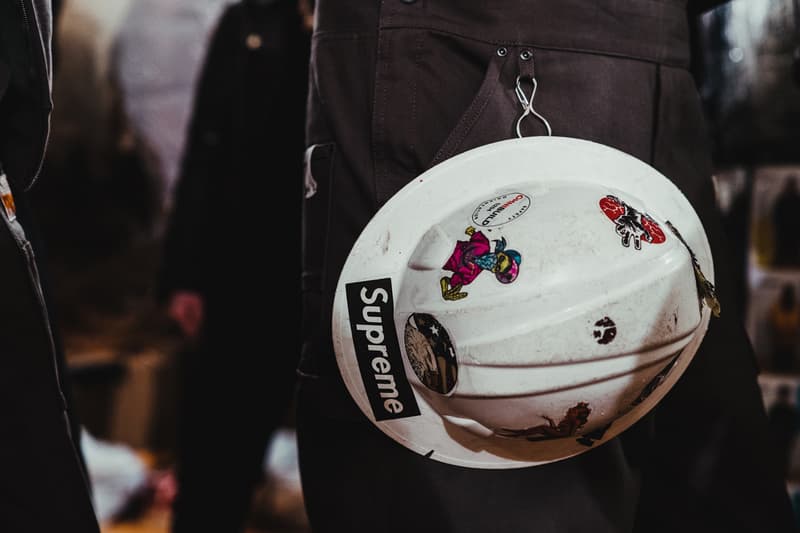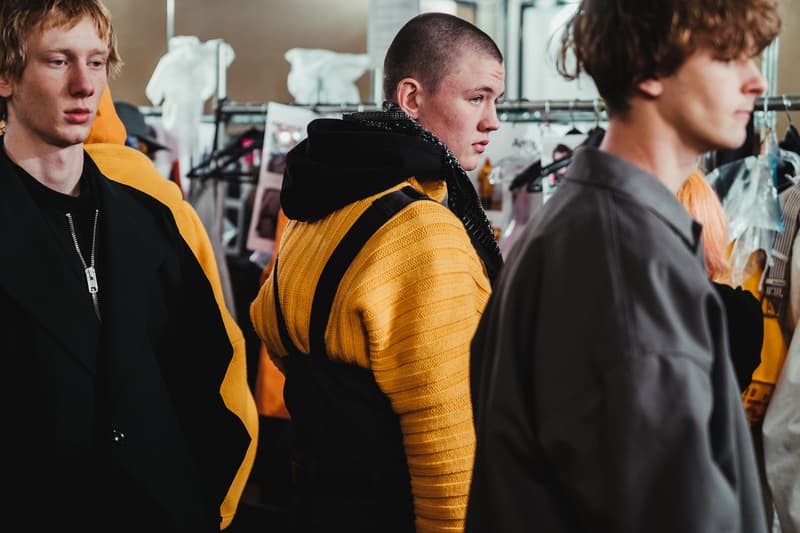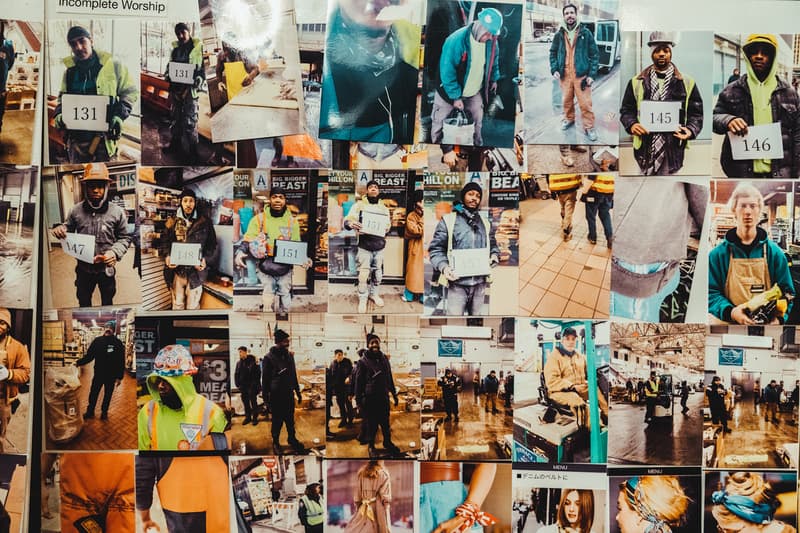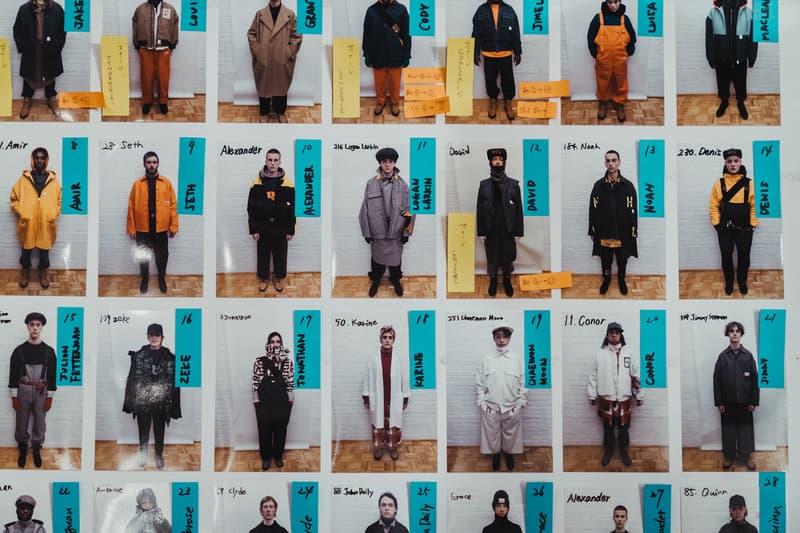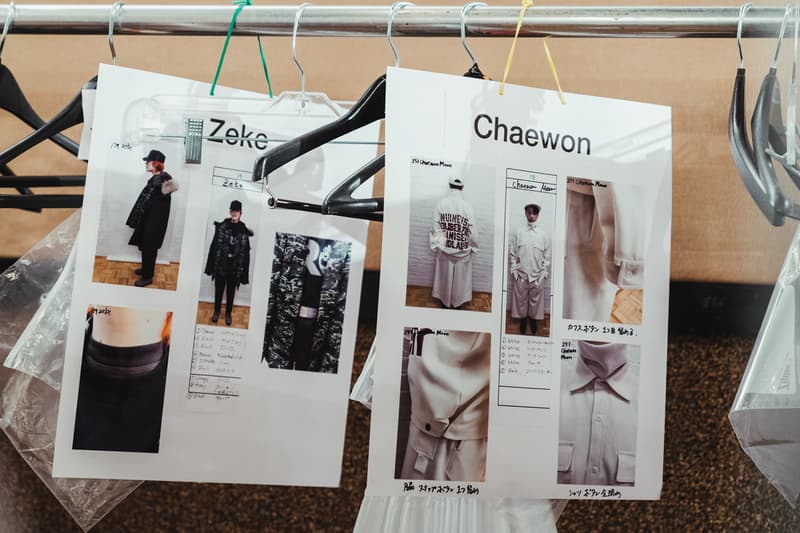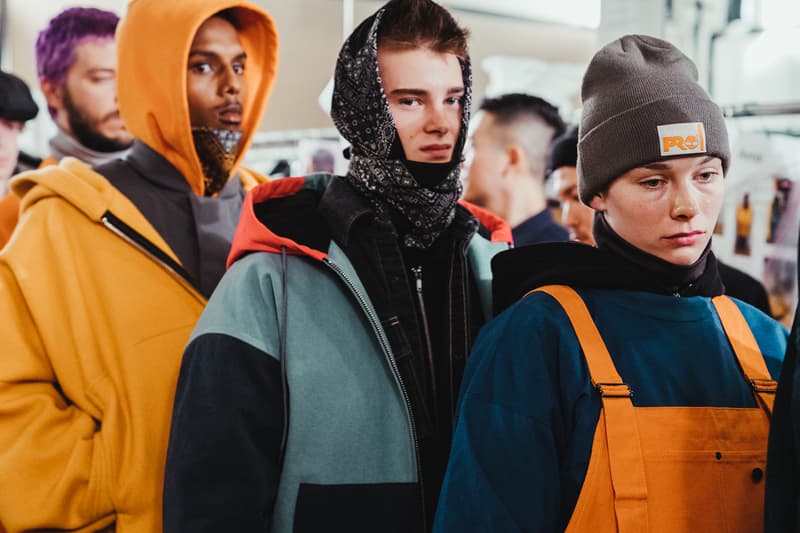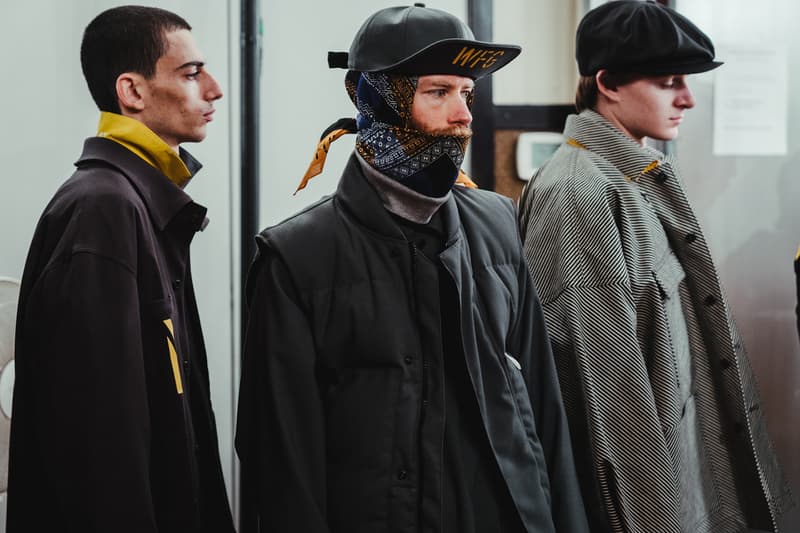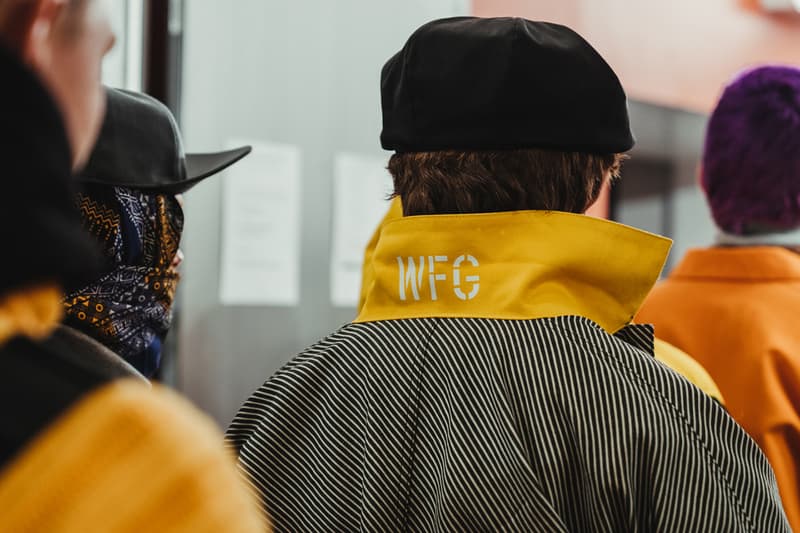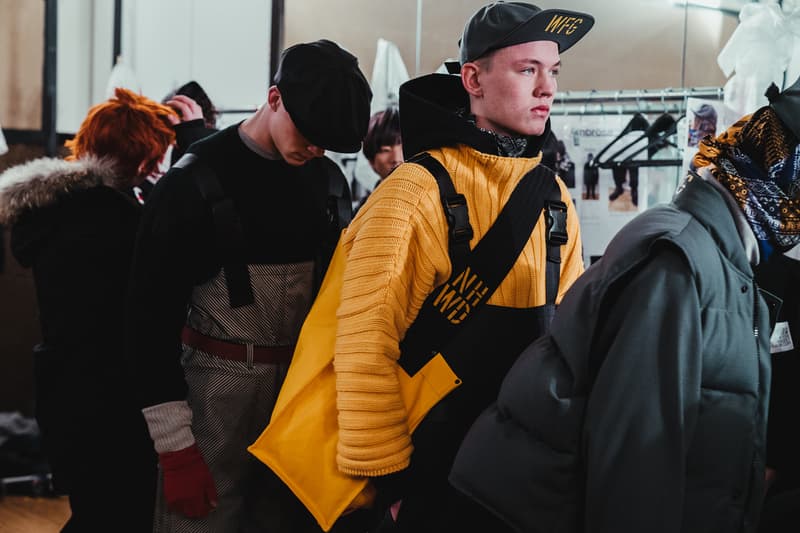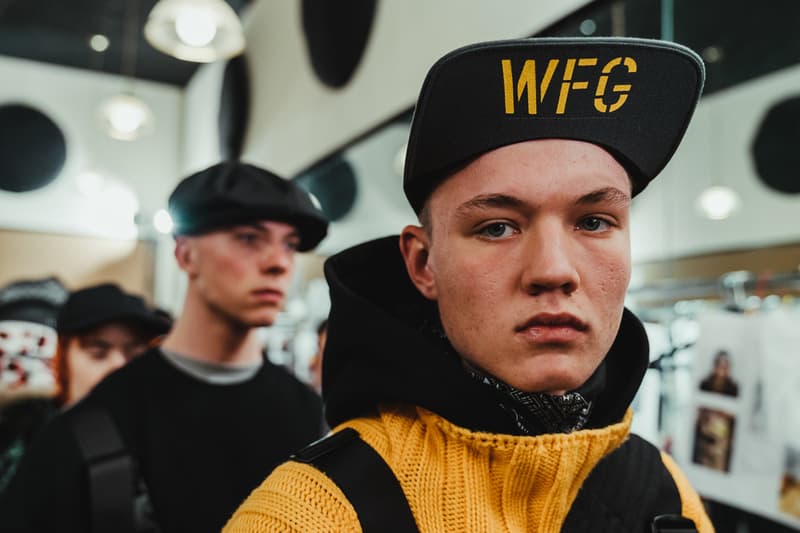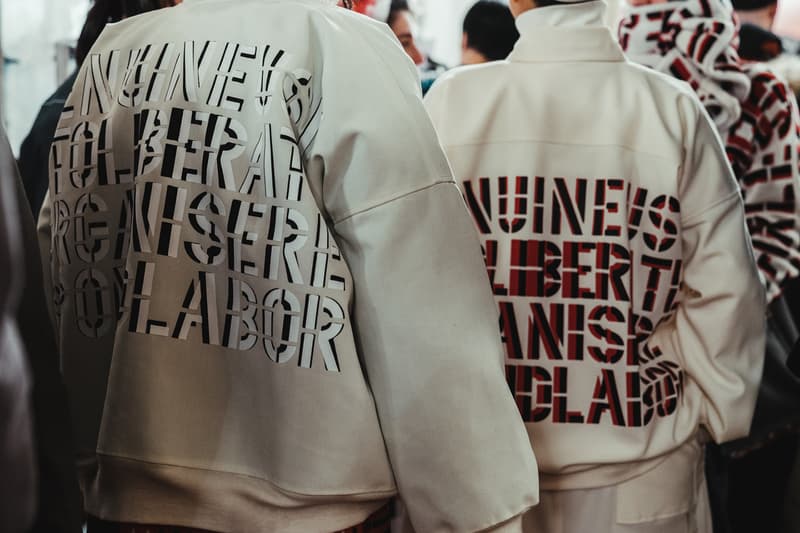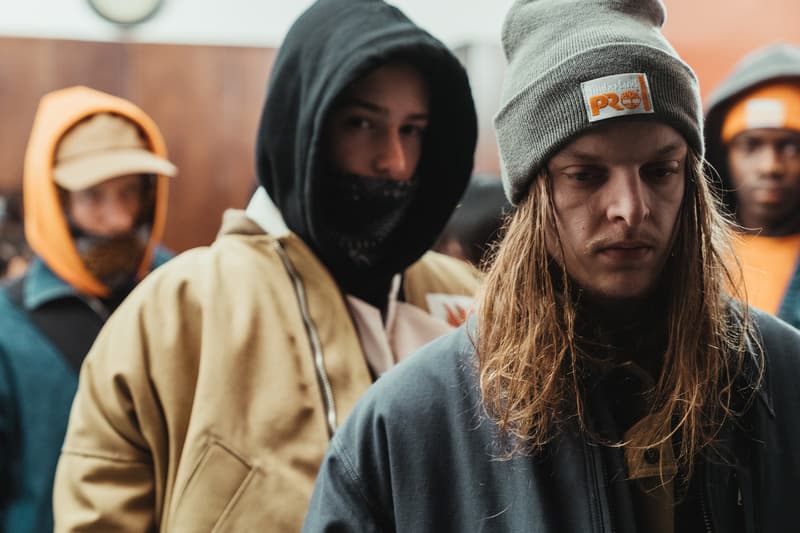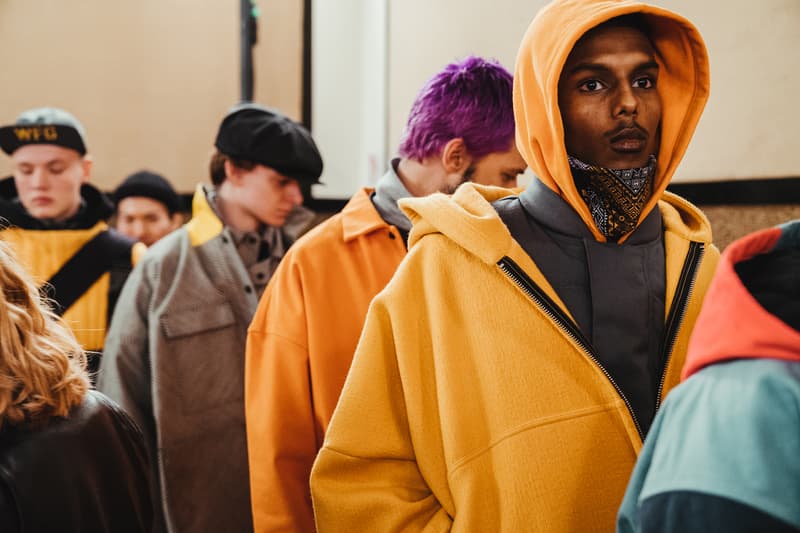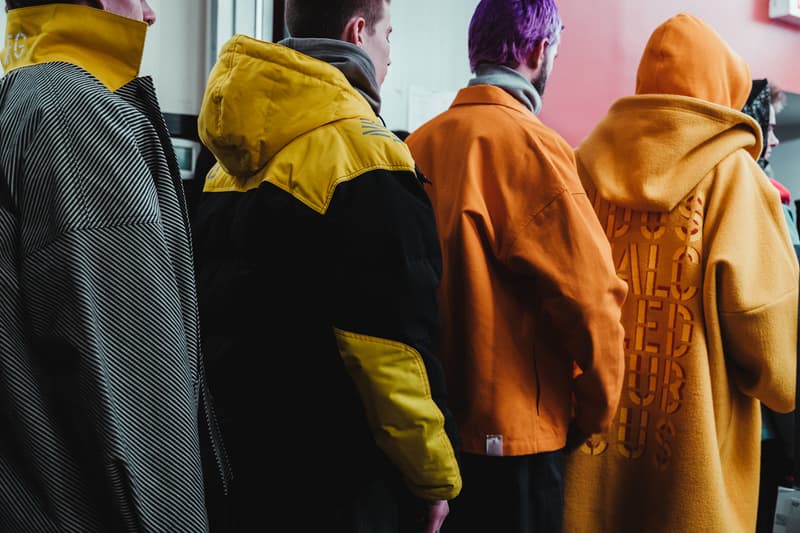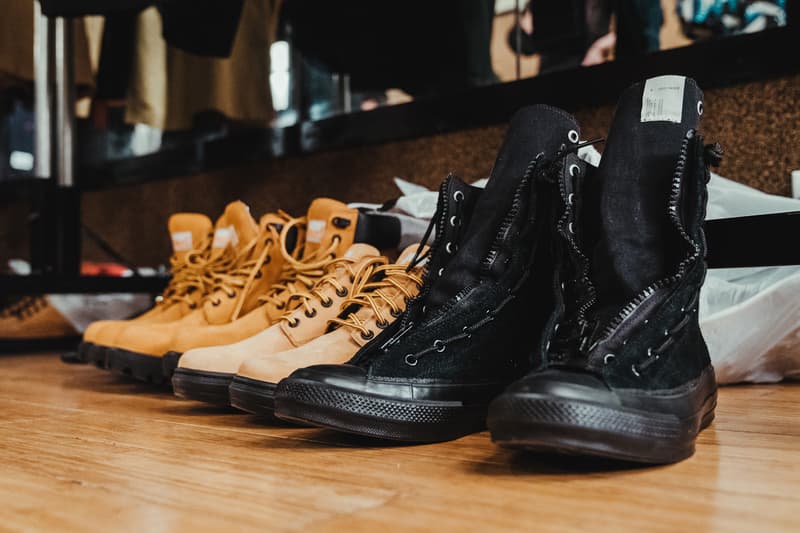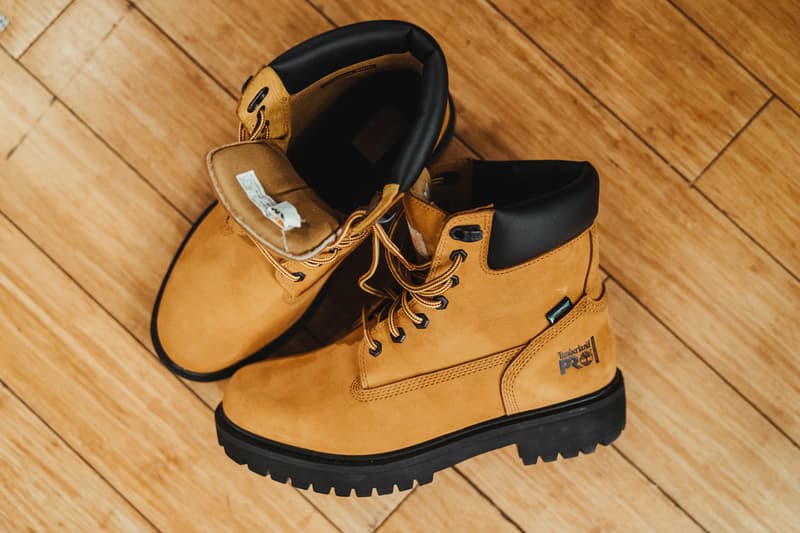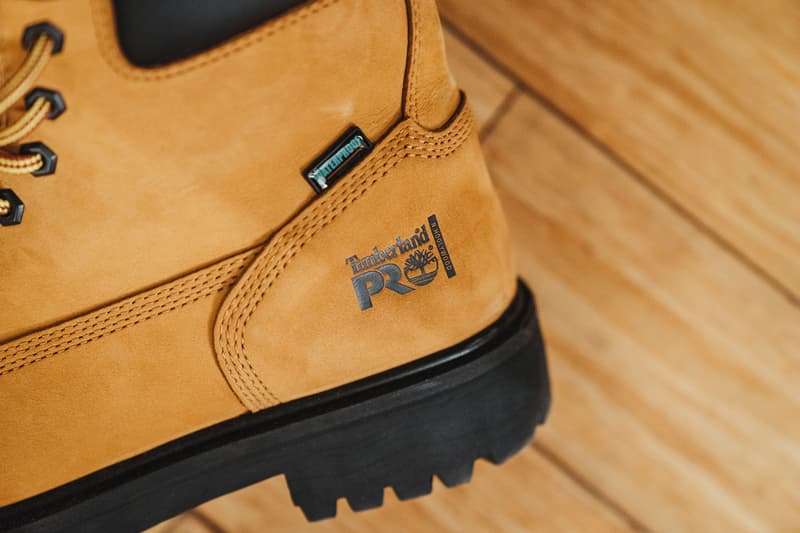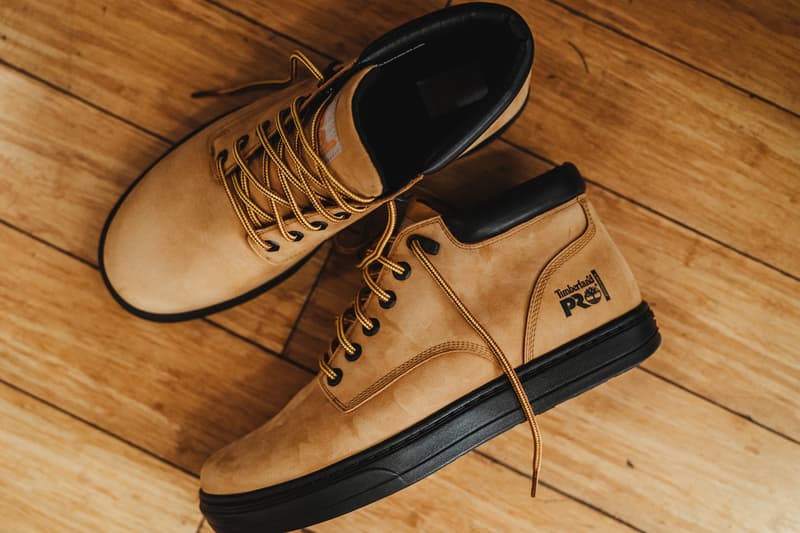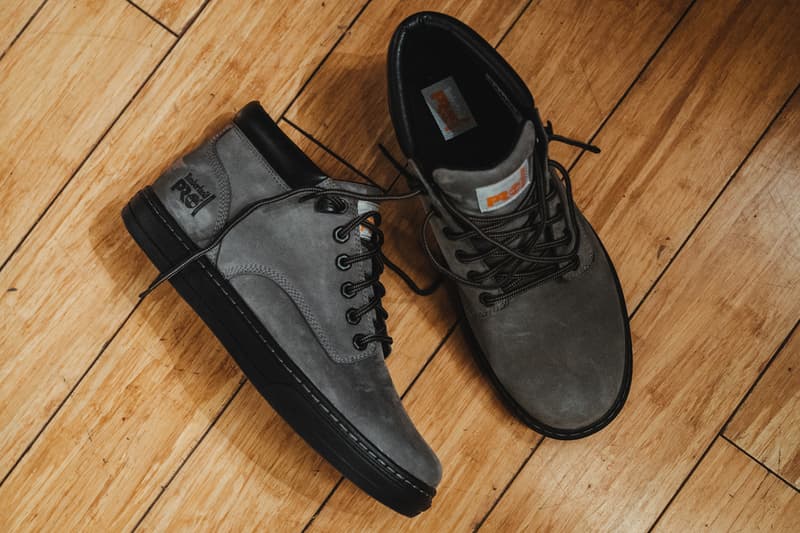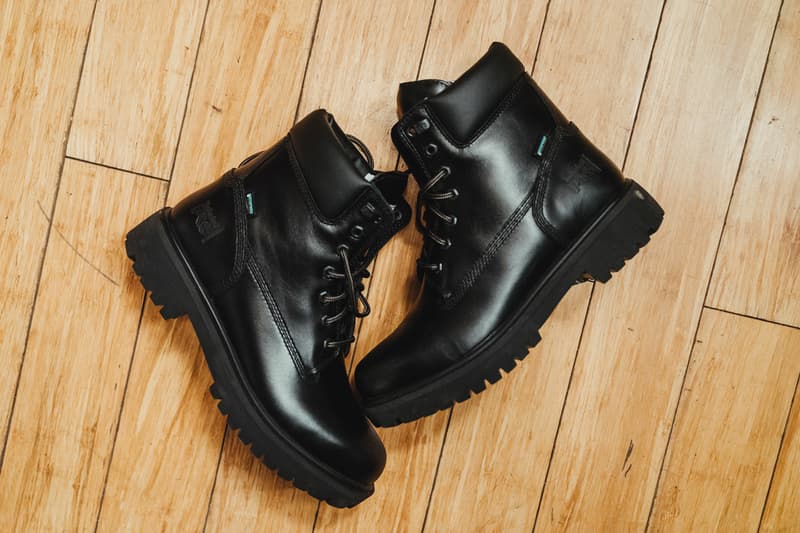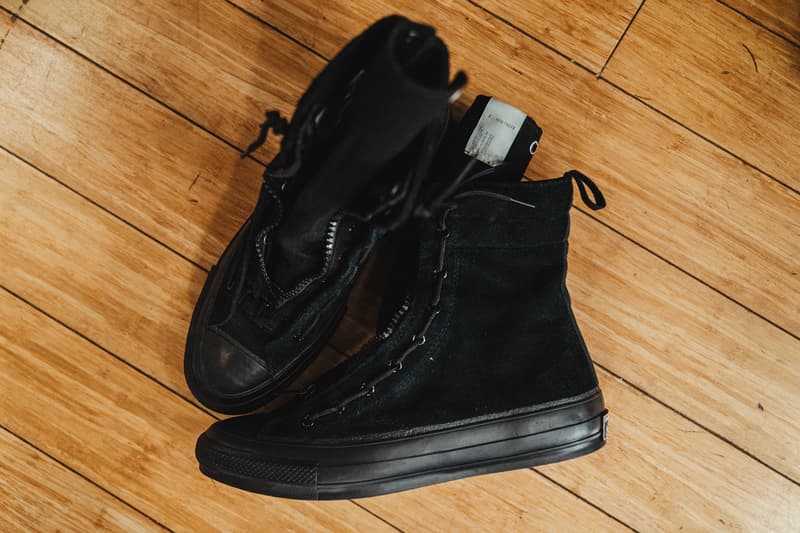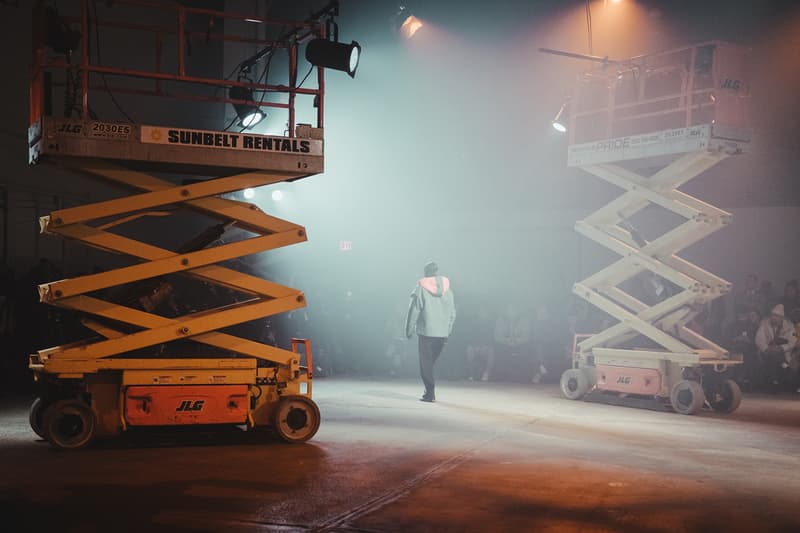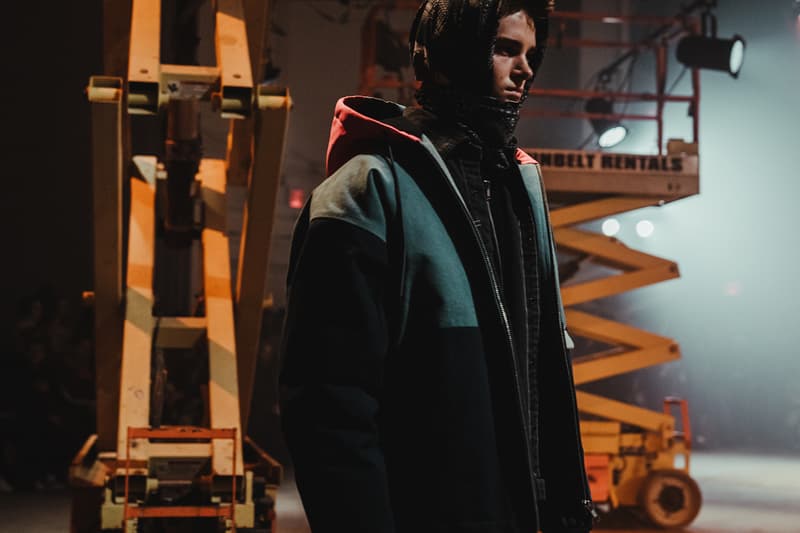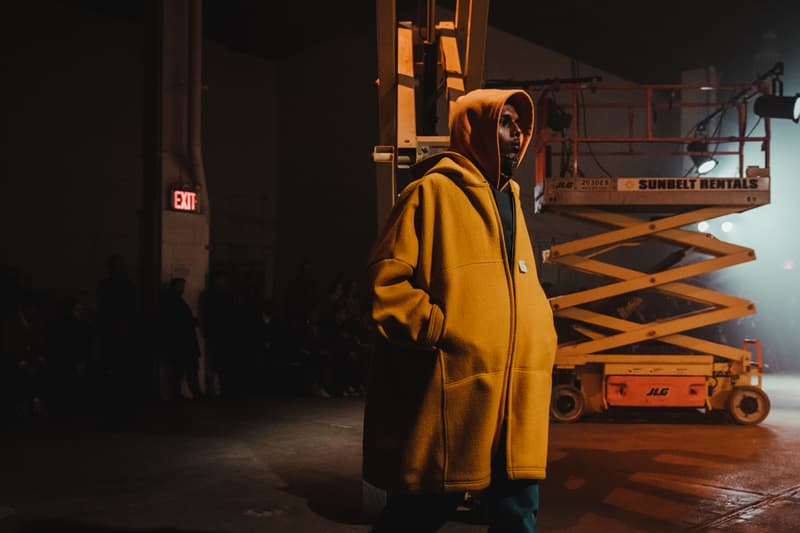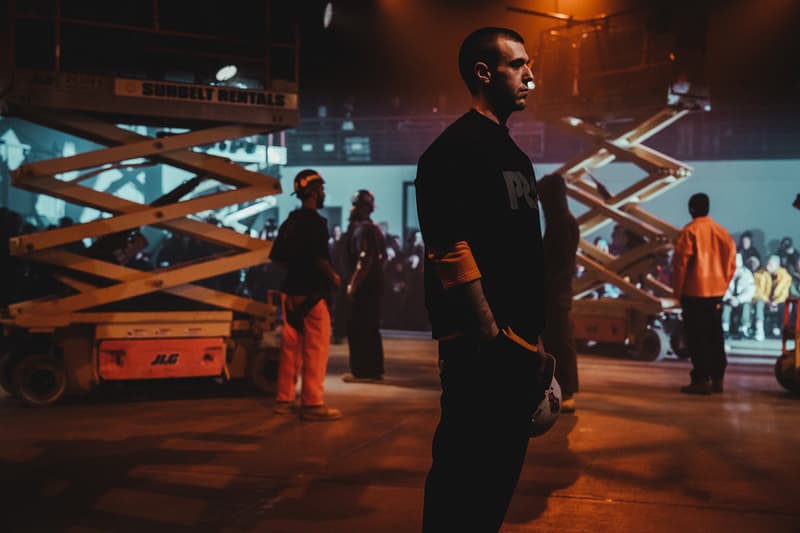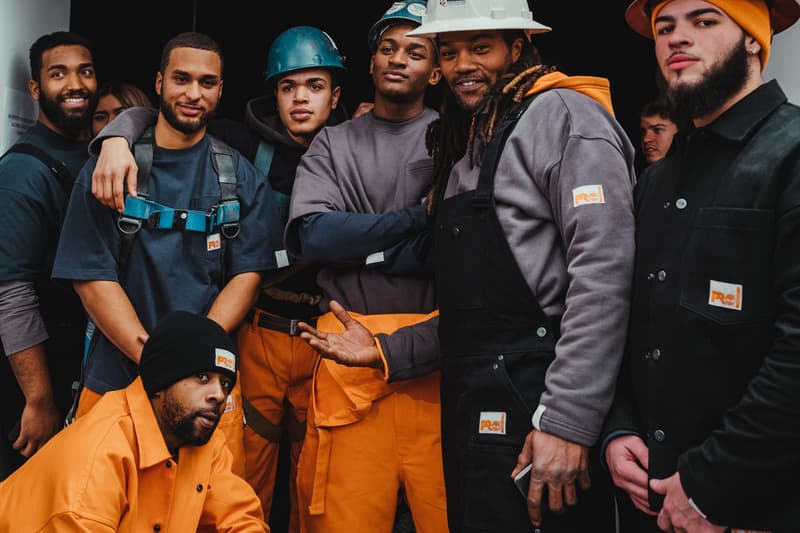 Japanese fashion mainstay N.HOOLYWOOD returned to New York Fashion Week: Men's with a comprehensive range of revised workwear. Bolstered by a series of collaborations, designer Daisuke Obana's love for American heritage informed the collection. Set in an open space crowded by raised scissor lifts, the show kicked off with blue-collar inspired looks. Meanwhile, oversized outerwear like bomber jackets, Chesterfield coats and denim overshirts were shown alongside flowing trousers, relaxed Lee jeans and collaborative boots by Timberland Pro — the imprint's first fashion collaboration — and Converse's Addict line. Seasonally appropriate "NHWD" logos were executed in a stencil font and complemented co-branded Timberland Pro tags, which appeared on nearly every piece of clothing.
Workwear staples like watch caps and overalls juxtaposed ribbed knits and turtlenecks, with muted colors accented with bold yellow detailing and safety-vest orange. As the looks gave way to various stripe and camouflage patterns, they retained the bandanas, gloves, stencil-adorned caps and oversized totes, the latter of which were a PORTER collaboration. Some of the more austere looks even included lab coats and high-waisted wader-like pants, but the range never strayed far from its workwear inspirations.
Take a closer look at the collection above and check out our discussion with designer Daisuke Obana below.
What is the name of the collection?
I haven't named any N.HOOLYWOOD collections for the past five years because I don't want to limit them to only one strong idea.
This collection is more influenced by workwear than past N.HOOLYWOOD collections, what caused this shift?
I love workwear, it's what I wear. I was looking around at some workwear stores before this collection and Timberland asked me to work with them, so the timing was perfect. Specifically, I wanted to focus on the Timberland PRO series.
Why are collaborations with American brands like Timberland, Lee and New Balance so important to N.HOOLYWOOD?
I got my start in fashion as a vintage clothing buyer in California where I developed an appreciation for high-quality, long-lasting products. My roots in fashion are American. My clothing focuses on simplicity and quality but I also want to incorporate the authenticity of American companies through collaboration.
As a Japanese designer, is it difficult to balance American and Japanese markets?
I try not to think about it. I focus on what I want to do, not what other people like.
Keep up to date with the latest collections by following our Fashion Week Fall/Winter 2018 coverage.