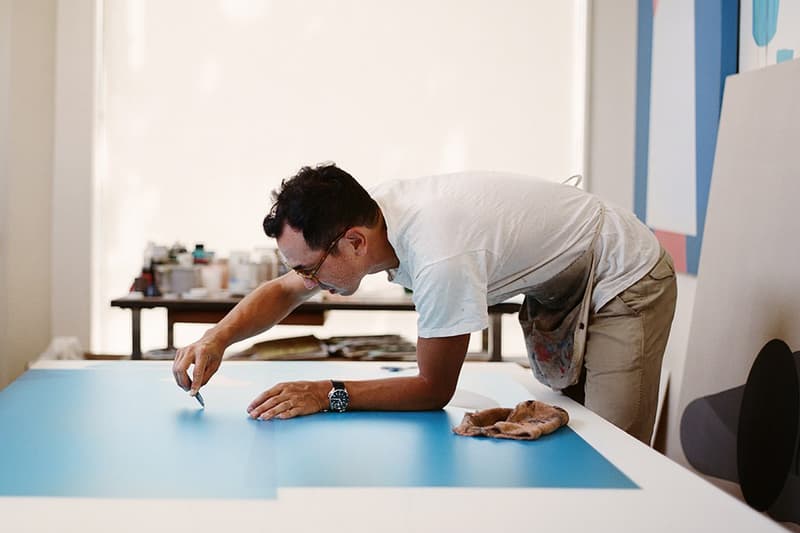 Geoff McFetridge Prepares New Paintings for Upcoming NYC Exhibit
Fresh visual interpretations of West Coast living.
---
Geoff McFetridge recently took to Instagram to announce his new show at Half Gallery in New York City. The celebrated LA-based artist will ostensibly display a fresh selection of paintings that are once again rooted in his experiences of living in California. Fans can expect McFetridge's signature palette of subdued greys, blues, whites, and pinks to be injected in the latest artworks.
The Instagram teaser itself portrays a figure holding some kind of plant while being completely swarmed by other plants. The visual is an extension of the artist's humorous takes on everyday situations. Check out the teaser below and expect the show to launch at Half Gallery this March 9.
This past January, McFetridge teamed up with 10 internationally-renowned artists on a show to commemorate the 10th anniversary of the Joshua Liner Gallery.
Half Gallery
43 E 78th St
New York, NY 10075