United Visual Artists Discusses Installation for Burberry's London Fashion Week Show
"The spirit and ideas behind 'Our Time' found a perfect counterpart in Christopher Bailey."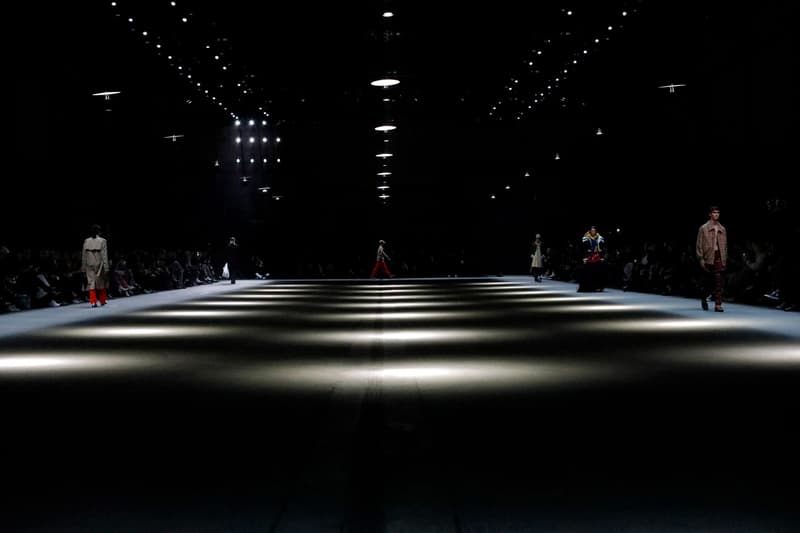 1 of 5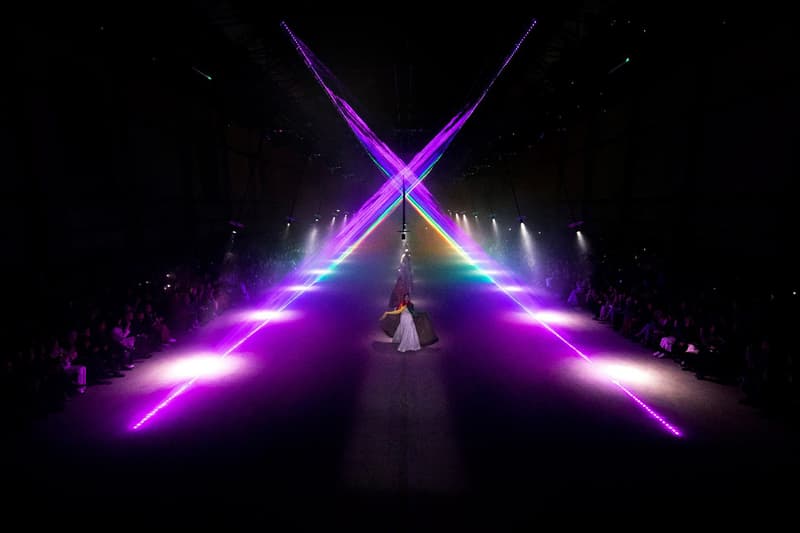 2 of 5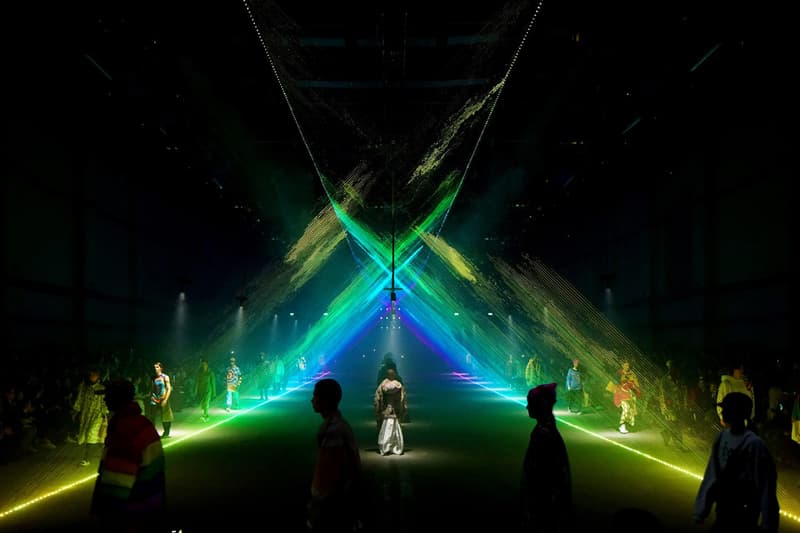 3 of 5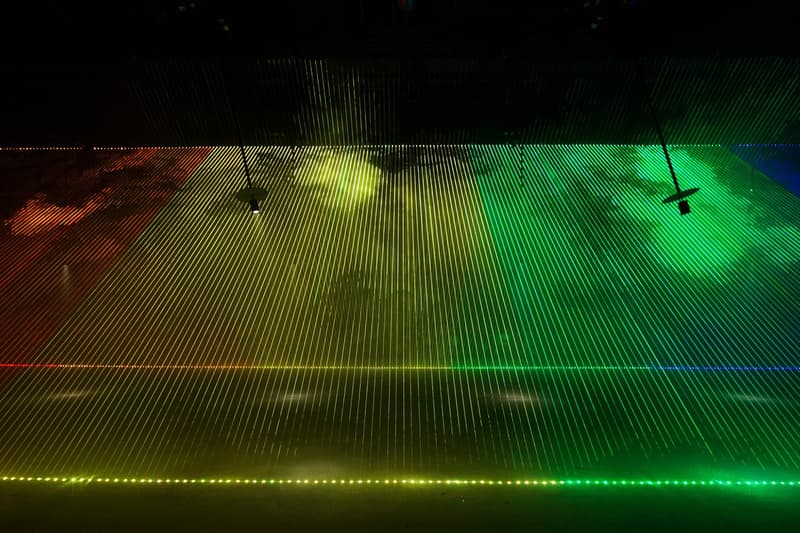 4 of 5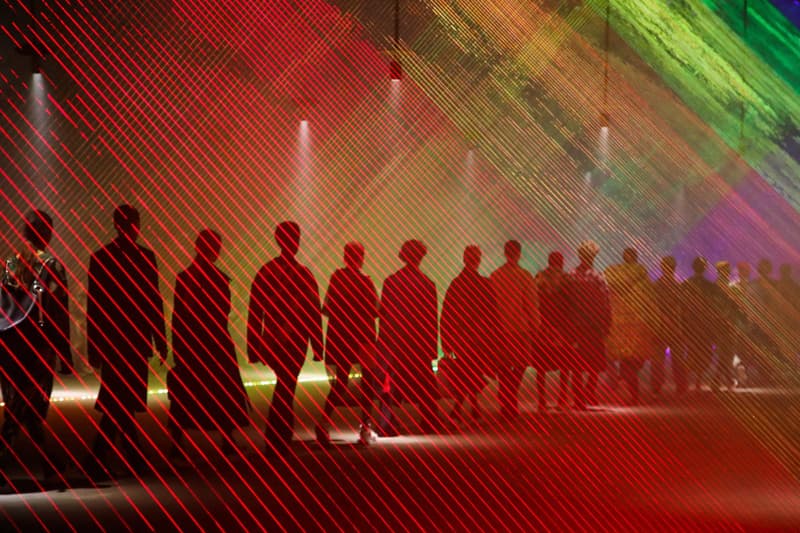 5 of 5
Burberry's 2018 fall/winter show was a stand out at London Fashion Week. As well as being Christopher Bailey's last show, the collection was notable for the introduction of its rainbow check as well as a range of '90s-influenced archive pieces. Another key element was the show's setting, with the brand taking over the Dimco Buildings and tapping London's United Visual Artists to create an installation for the show.
The show featured two installations, with one being a reworking of UVA's "Our Time," which the agency described as a "multisensory immersive installation piece, comprising a number of kinetic swinging pendulums that oscillate and move unpredictably, seemingly unhindered by the laws of nature and gravity." Speaking to Dezeen, the team behind the practice went on to explain how their installation related to Bailey's work at Burberry.
"The spirit and ideas behind "Our Time" found a perfect counterpart in Christopher Bailey," UVA explained, "Bailey drew on past and present for his February 2018 runway show, entitled 'Time.' Just as UVA's 'Our Time' modifies the natural rhythms and orders of the pendulum in space, this final collection collapsed past, present and future encompassing prominent reissues from their archive through to Bailey's final interpretation of the Burberry check: finished with rainbow print, a homage to LGBTQ+ communities worldwide."
For more from Burberry, take a backstage look at Bailey's last-ever show.