Best New Art: CJ Hendry, VHILS, Shepard Fairey & More
Including new paintings by HUF-collaborator, Yoon Hyup.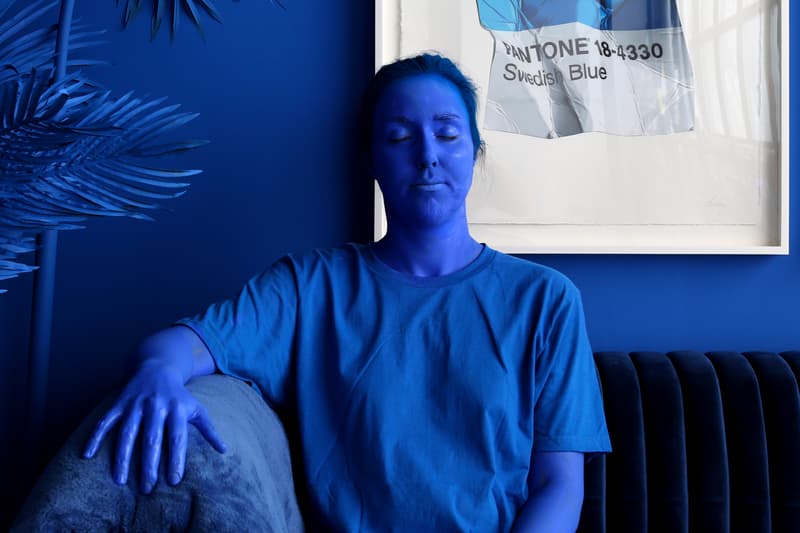 From the Renaissance era artworks of Leonardo da Vinci to the pop-induced figurations of Hebru Brantley, depictions of local culture continue to have a major impact on works of art. For instance, Portuguese street artist VHILS is widely-known for chiseling portraits into plaster and brick walls that depict locals living in lesser known localities all over the world. Moreover, art-inclined Jey Perie of Kinfolk and Gogy Esparza have spotlighted the youth culture in Beirut, from children living in more high-end enclaves to impoverished districts. Collectively, artists continue to be inspired by bustling environments teeming with unique cultural values, customs, and individuals.
Read on to learn more about community-specific artworks alongside upcoming shows stateside.
CJ Hendry to Open New "MONOCHROME" Exhibit in New York City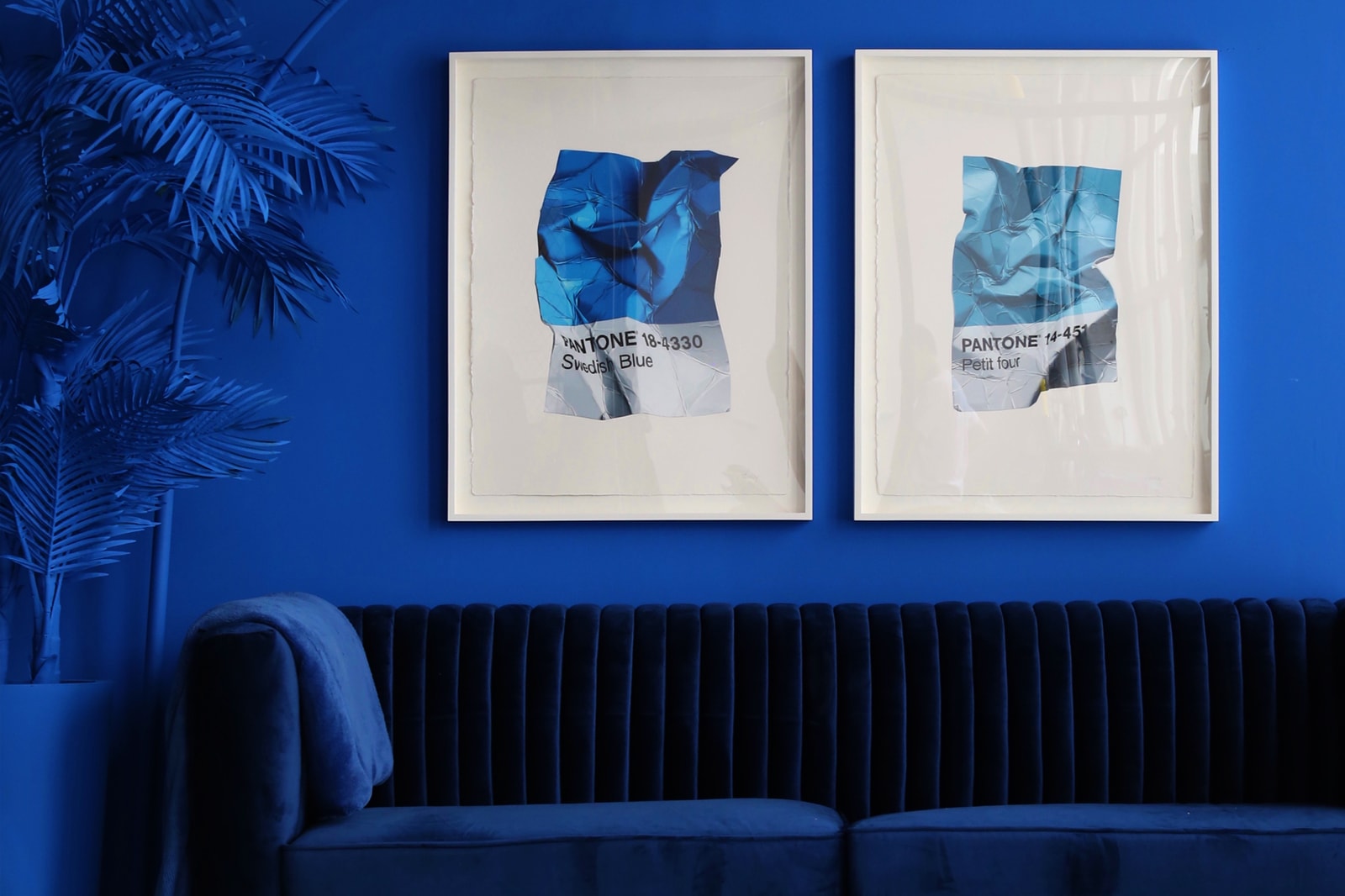 CJ Hendry is a contemporary Australian artist widely-recognized for her hyper-realistic drawings of mostly everyday objects. Hendry is set to launch her fifth solo exhibition titled "MONOCHROME." The massive showcase is comprised of seven distinct rooms each painted in a single monochromatic color. The rooms are built inside a 22,000 square-foot industrial space in Brooklyn, New York.
"MONOCHROME" will be open to the public starting April 5 up until April 8.
"MONOCHROME" Exhibit
276 Greenpoint Ave
Greenpoint, Brooklyn
New York
VHILS to Launch First-Ever Solo Show in Los Angeles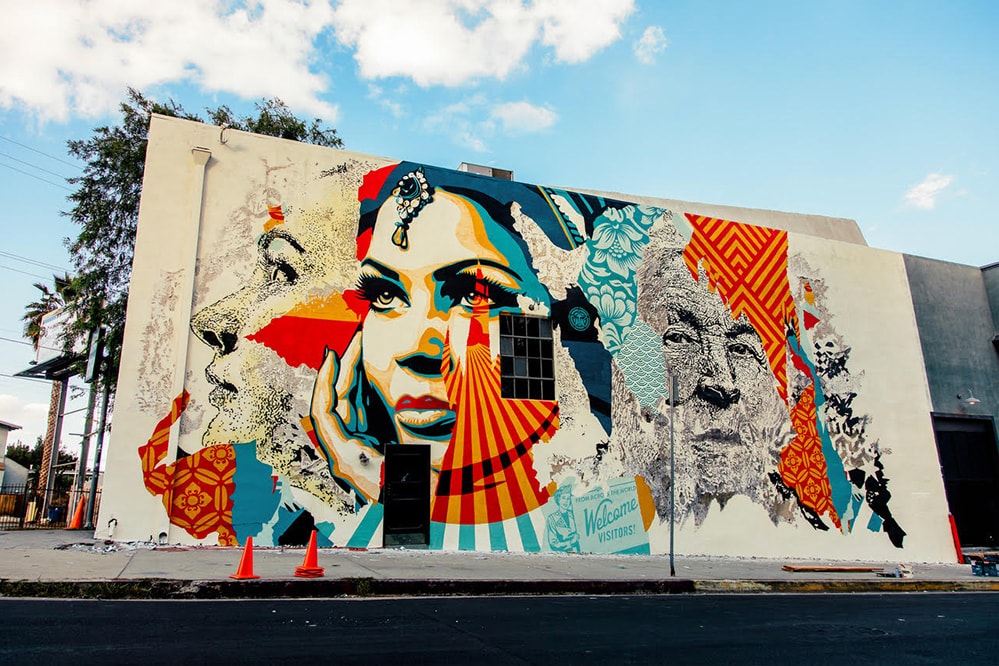 Renowned Portuguese street artist VHILS will soon launch his first-ever solo exhibit at the newly-opened Over the Influence gallery in downtown Los Angeles, California. Ahead of the show is a new collaborative, large-scale mural by VHILS and Shepard Fairey located on Bates Street. VHILS' acclaimed relief works clash with Fairey's signature palette of red, black, and white tones.
Check out the mural above and expect VHILS' "Annihilation" exhibit to launch at Over the Influence gallery this February 23.
Over the Influence
833 East 3rd Street
Los Angeles, CA 90013
YOON Prepares New Paintings for Latest Exhibit at HUF New York City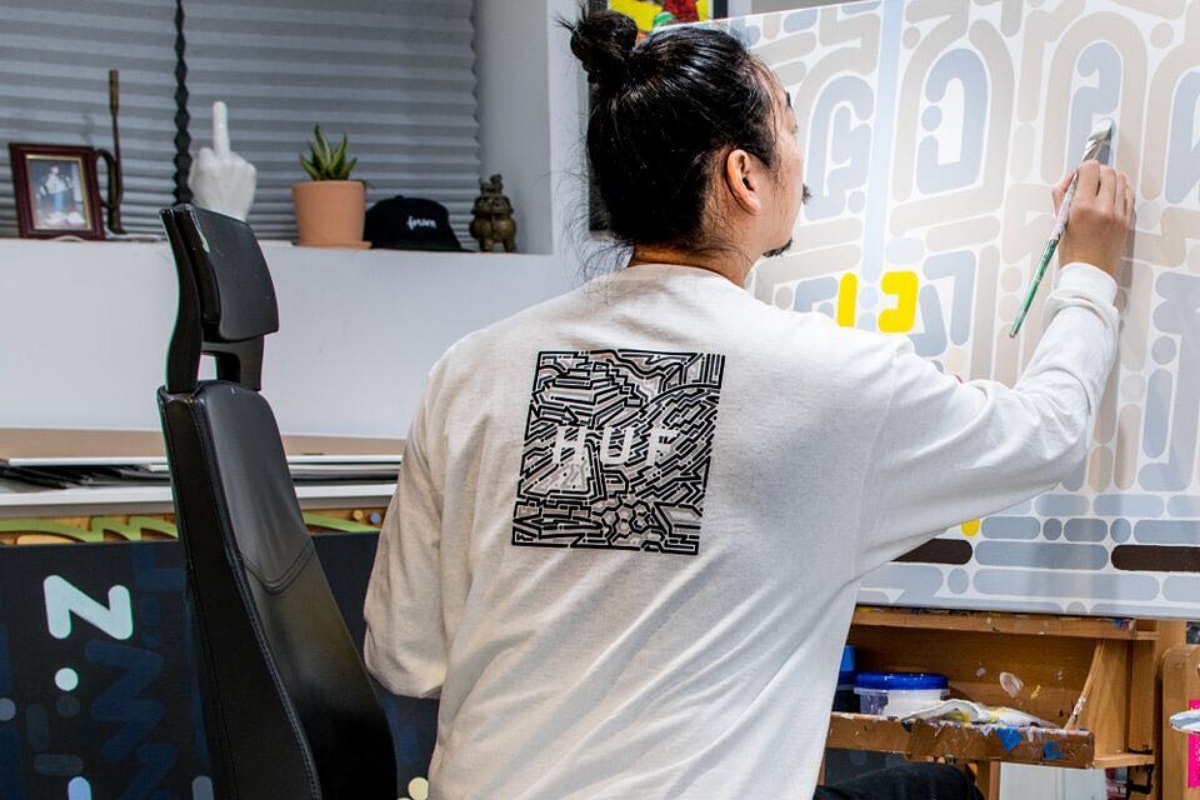 YOON teamed up with HUF to launch an upcoming exhibition titled "Improvisation." The Brooklyn-based artist is known for his free-hand paintings largely portraying landscapes of cities as well as visuals that reference jazz, funk, and hip-hop. These artworks are predominantly comprised of vibrant lines and dots that appear abstract up close, but representational from afar. "Improvisation" will be open to the public starting February 22 at HUF's New York City flagship store.
HUF NYC
125 Crosby St
New York, NY 10012
Jey Perie and Gogy Esparza Host "Beirut Youth" Photography Show in Los Angeles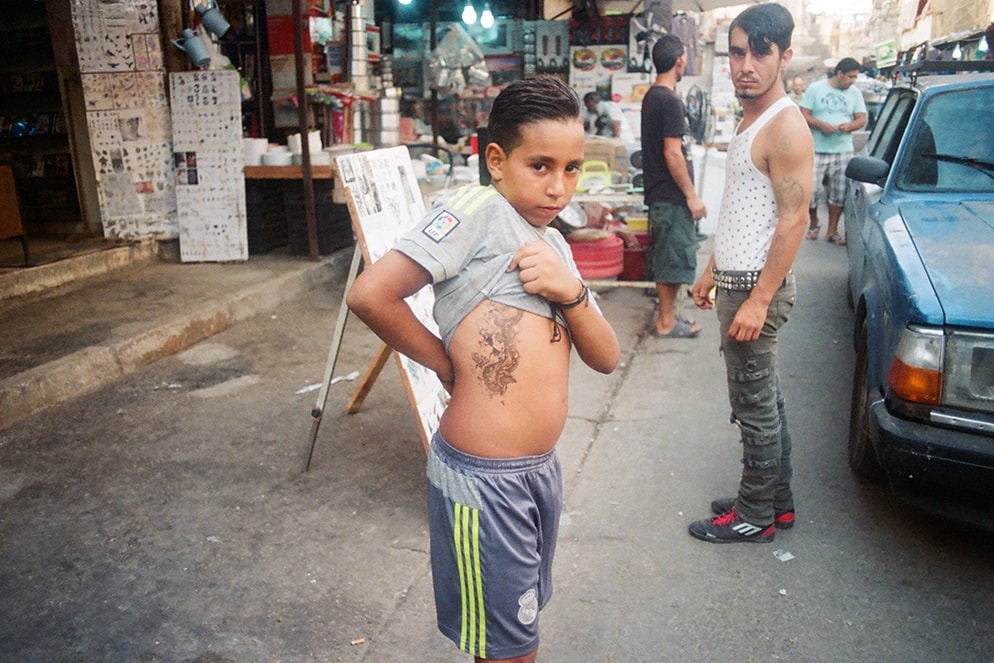 Made in collaboration with adidas Originals, Kinfolk creative director Jey Perie and NYC artist Gogy Esparza are bringing their celebrated "Beirut Youth" photography show to HVW8 Gallery in Los Angeles, California. The duo embarked on a journey to Beirut in August of 2016 to capture intimate photos of local communities, everyday life, as well as the lives of the city's youth, from the affluent to the disenfranchised. The images were snapped on a 35mm film camera alongside a series of digital recordings.
"Beirut Youth" will open to the public starting February 22 at the HVW8 gallery.
HVW8 Gallery
661 N Spaulding Ave
Los Angeles, CA 90036
Supreme Spotlights Richard Estes, Lee Quinones, and Daniel Johnston Artworks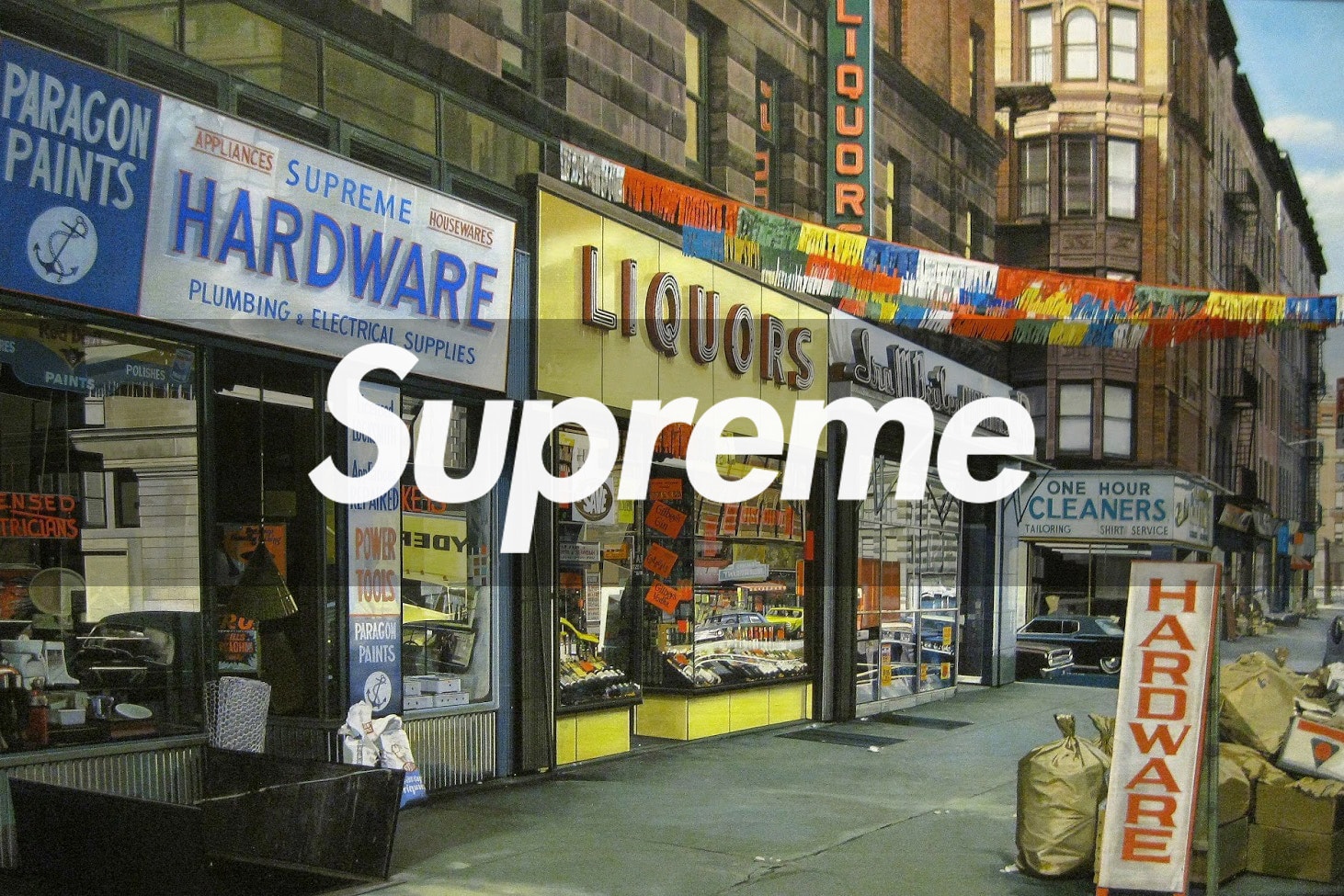 For its long-anticipated Spring/Summer 2018 collection, Supreme included pieces featuring the works of iconic artists Richard Estes, Daniel Johnston, and Lee Quinones. Estes is known for creating photorealistic paintings that depict mundane city life and geometric landscapes. Daniel Johnston is world-renowned for his music as well as his sinister and sardonic illustrations that depict aliens, demons, skull figures, and two-headed ducks to name a few. Lastly, Quinones is a legendary graffiti artist from New York City who is celebrated for his distinct subway artworks.
Learn more about these artists here and stay tuned for Supreme's upcoming Spring/Summer 2018 drop this February 22.