An Industry Insider's Holiday Gift Guide 2018
Fraser Cooke, Justin Saunders, Emily Oberg, Sarah Andelman and more share their picks.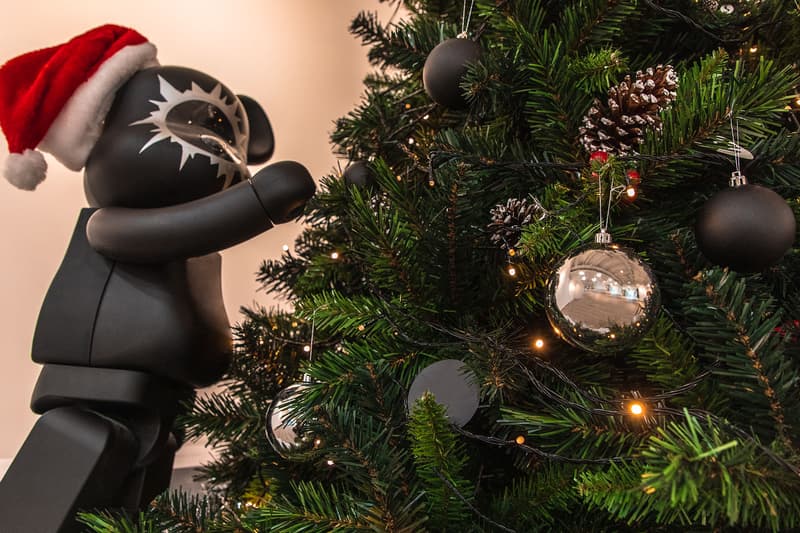 It's about two weeks until Christmas and you've probably already browsed your fair share of holiday gift guides. But this HYPEBEAST 2018 gift guide isn't your average roundup of safe recommendations. This year, we've gathered our industry friends and family to compile a diverse list of products, each personally picked out by a creative field tastemaker who has earned your trust in design, innovation or curation.
We've asked Fraser Cooke, Jörg Haas, Sarah Andelman, Arthur Kar, Justin Saunders, Jeff Staple, Emily Oberg, Verdy, Gabriele Casaccia, Bobby Hundreds and Kevin Ma to recommend one product and why they chose it. While the list spans across categories of home design, fashion, food, books and footwear, all items are readily accessible and within a reasonable price range, proving that a good gift doesn't require a large budget.
Fraser Cooke, Nike
Item: 21 Lessons for the 21st Century book by Yuval Noah Harari
Buy Now: $13 USD from Amazon Web | iOS | Android
Why: "I think the most interesting item I've bought recently was this book. For the people who want to better understand the time we are in, it's a great guide. For me, it's much more valuable than the next " item" to purchase as it gives you knowledge rather than instant gratification and we have too much of that and not enough knowledge or curiosity."
Item: IKEA FÖREMÅL Mushroom Vase
Buy Now: $13 USD from IKEA | iOS | Android
Why: "IKEA worked with Swedish artist Per B. Sundberg on a series of homeware items including vases, pillows, etc. This candle holder or small vase is my personal favorite. It reminds me of traditional Chinese porcelain but then it has this odd twist to it that is slightly surreal, too. The collection is called FÖREMÅL and most of the items are still available at IKEA stores (some items are also available online)."
Item: Robert Crumb x Marc Jacobs Mr. Crumb Squirrelly bag charm
Buy Now: $55 USD from Marc Jacobs
Why: "I would say the Marc Jacobs Mr. Crumb Squirrelly bag charm/keyring part of the Redux Grunge collection. Because it's iconic. How amazing to think Marc Jacobs asked Crumb to do a collaboration 25 years ago?!!!"
Item: Mickey Mouse x Swatch by Damien Hirst
Buy Now: $125 USD from Swatch | iOS | Android
Why: "The largest watch maker in the world teams up with Walt Disney's most historic creation and then asked our generation's greatest artist to create this collaborative timepiece. What more can I say?"
Item: Harmony Cashmere Sweater
Buy Now: $193 USD from Harmony
Why: "The perfect cashmere sweater that anyone on your list would love. This one from Harmony is my favorite sweater right now."
Item: Peter Shire Splash Ceramic Mug
Buy Now: $89 USD from Momosan Shop
Why: "I really enjoy a nice hot cup of coffee during the winter with my favorite mug."
Item: Kanghyuk Off-White Cropped Down Puffer Jacket
Buy Now: $970 USD from SSENSE | (via ShopStyle App): iOS | Android
Why: "I like this jacket from Kanghyuk. I myself have it."
Gabriele Casaccia, Slam Jam
Item: Blondey McCoy 'Us and Chem' Confession T-Shirt
Buy Now: $60 USD from Slam Jam
Why: "We consider clothing and what surrounds it as a means to define both individual and collective identities, and a nice vehicle to transfer messages and provoke thoughts."
Kevin Ma, HYPEBEAST
Item: imalive Raw Vegan Chocolate
Buy Now: $8 to $15 USD from iamalive
Why: "It just tastes good and feels healthy."
Justin Saunders, JJJJound
Item: Nike Air Max 95 Sneakerboot "Triple Black"
Buy Now: $195 USD from Nike | iOS | Android
Why: "My fave winter boot."
Item: Factfulness: Ten Reasons We're Wrong About the World–and Why Things Are Better Than You Think by Hans Rosling
Buy Now: $15 USD from Amazon | iOS | Android
Why: "If you are also worried sick about everything right now, I recommend this book because it's a concrete, truthful perspective — an antidote to the current news cycle. It cuts through the hyperbolic B.S. of polarizing, sensational media. It re-educates you on how to think of the world. And, it gives us a plan for the future."
Composite Imagery

Heison Ho/HYPEBEAST
Join Our Discussions on Discord
The HYPEBEAST Discord Server is a community where conversations on cultural topics can be taken further.