Martine Rose Explains the Influences Behind Her Nike Collaboration
How taking inspiration from basketball led to Rose playing with proportions.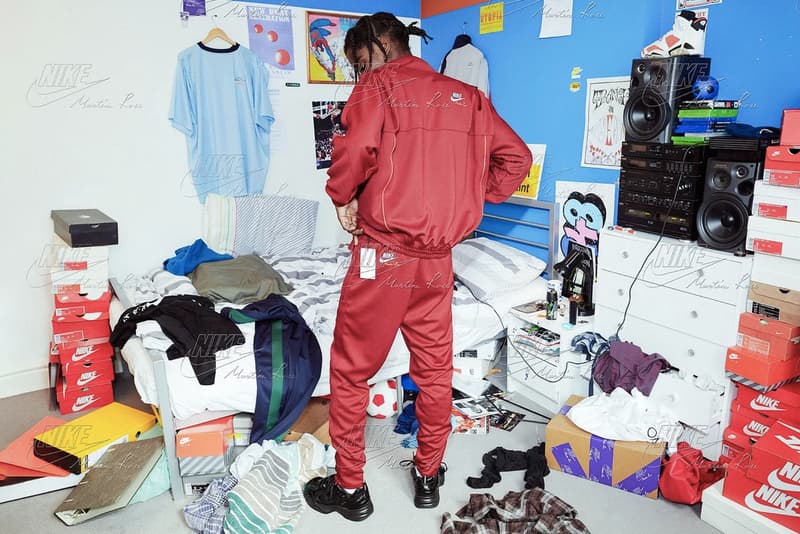 After releasing her first Nike collaboration via Craigslist earlier this month, London-based designer Martine Rose has explained the influences behind the collection. "Sportswear has been appropriated for years by various youth movements in England and America," Rose explained of the collection's starting point, "people can mix it in with any other type of wardrobe. I'm very interested with how people interact with clothes. It says so much about who they are, who they want to be. It's an emotional thing."
Discussing the collection's apparel element — tracksuits and a football shirt — Rose revealed the influence of basketball. "Basketball players are superhuman — their bodies have formed in different ways because of their profession," she told Nike, "We looked at a lot of players and their proportions. We then re-imagined their clothes on average size people. For example, if I were wearing one of their tracksuits, I would have to repurpose it in order to fit my proportions; I'd have to tuck the seams."
Rose also explained the design process of he collaborative footwear release, a distorted and reworked Nike Air Monarch. "It was very intentional to use the Monarch as the silhouette, being a very American shoe, and then put it with the very English silhouette of the tracksuit," Rose explained, "Collaborations are about communication. We wanted some of the forms to spill over the base and we wanted the heel on the outfit to be further out than the sole…things we were initially told couldn't be done. But everyone kept on pushing and we ended up developing these new shapes and ideas." The Monarch's design began by fitting a size 18 upper to size 9 tooling, resulting in the distinctive shape.
The collection has already dropped in limited numbers via Craigslist, and will release in full in January.
In other fashion news, Kim Jones recently received the Trailblazer Award at this year's Fashion Awards.