Every Supreme Skate Deck & Accessory Ever Made Showcased in New Exhibition
"Inferno" centers around two massive collections.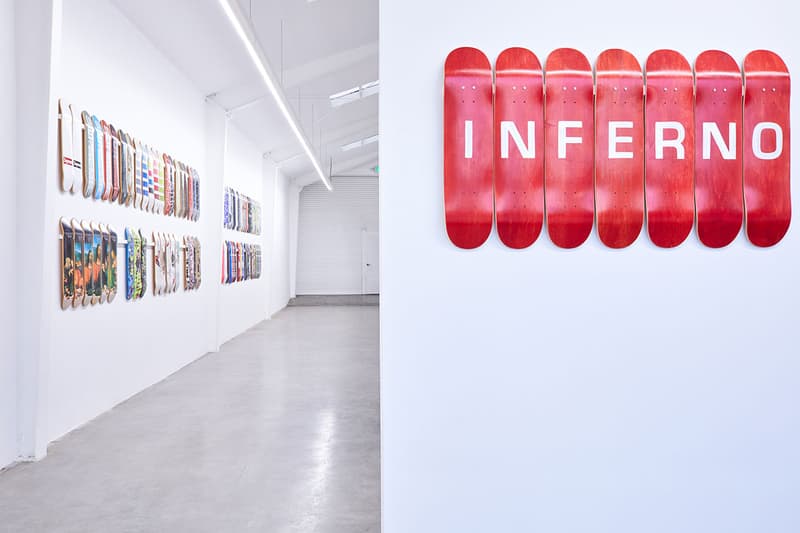 1 of 26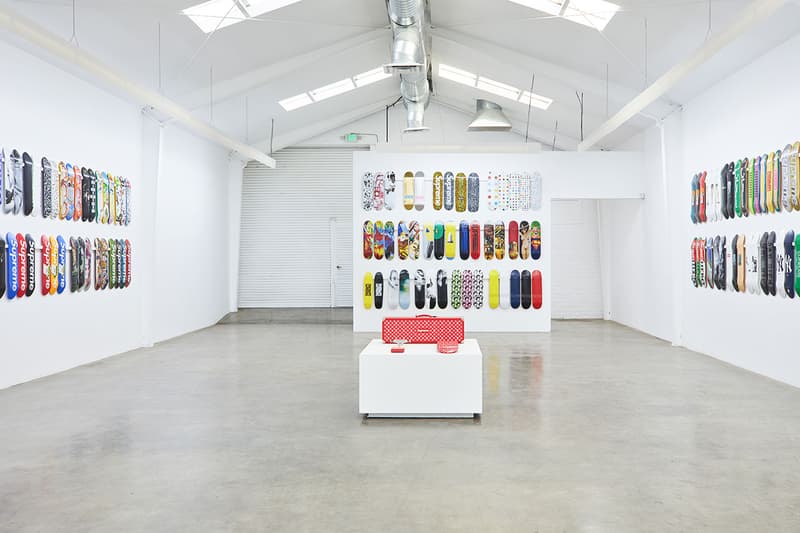 2 of 26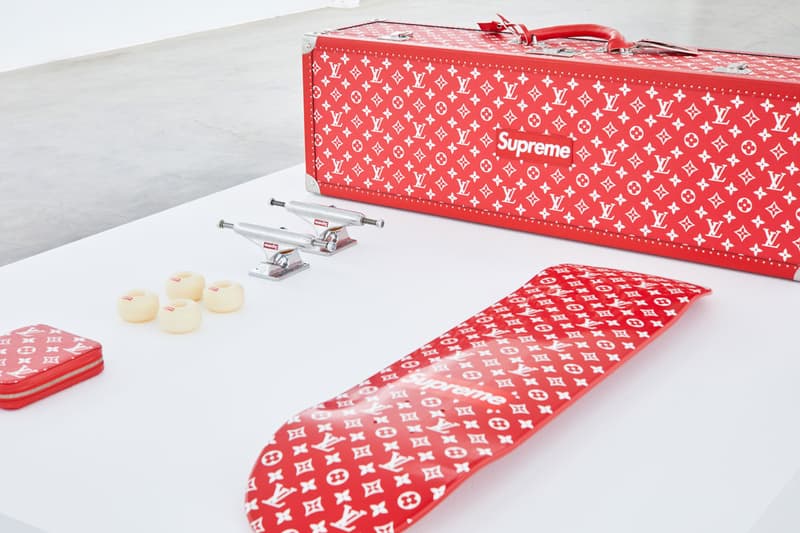 3 of 26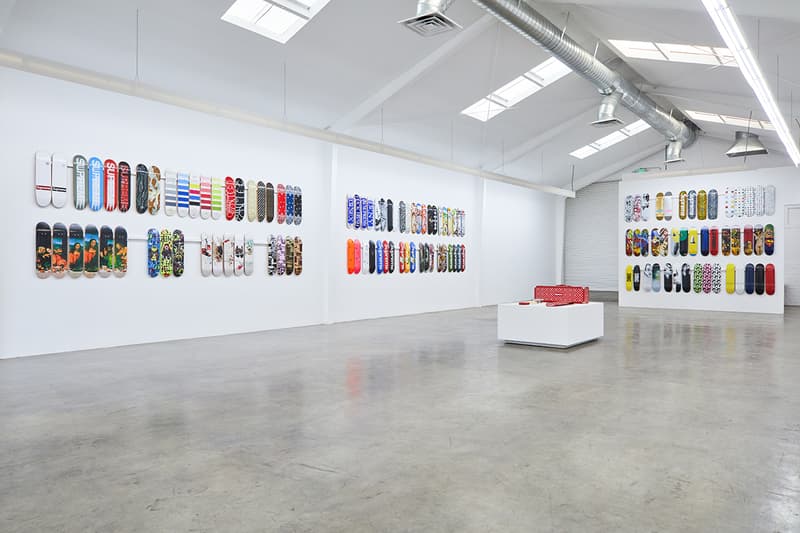 4 of 26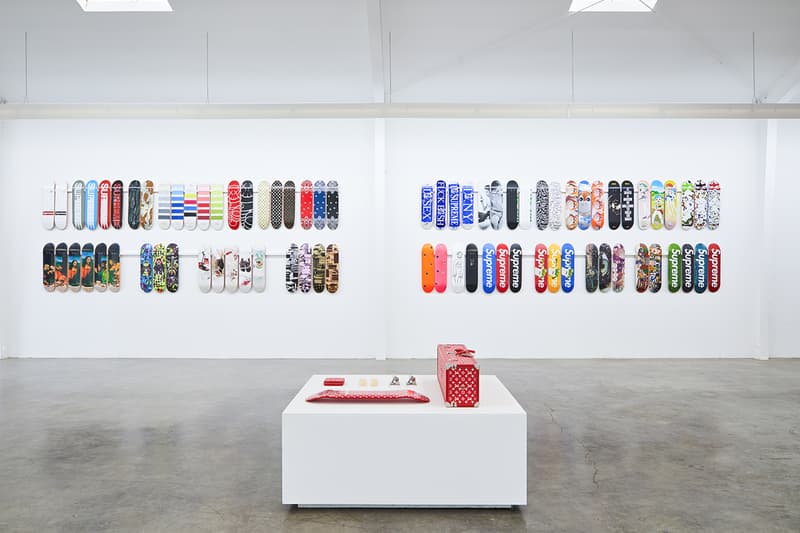 5 of 26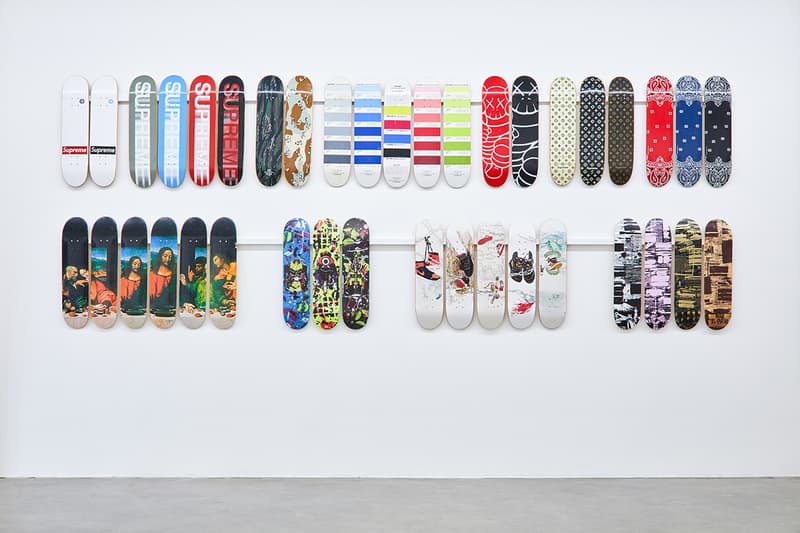 6 of 26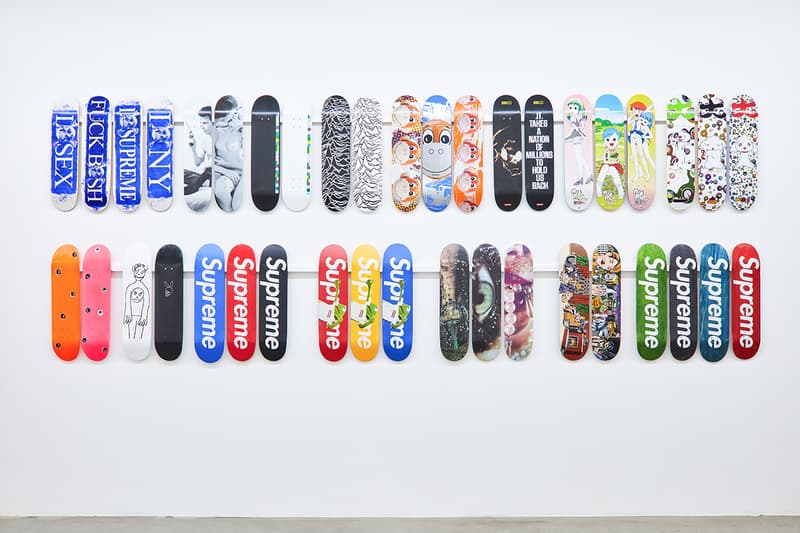 7 of 26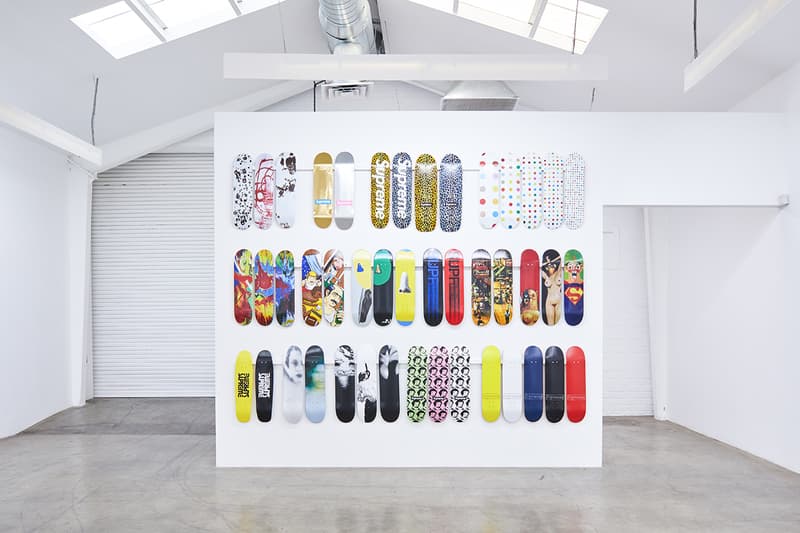 8 of 26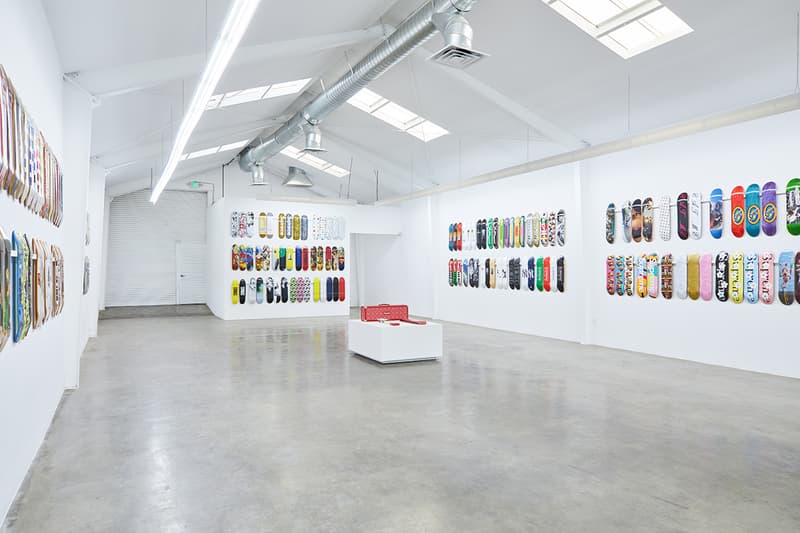 9 of 26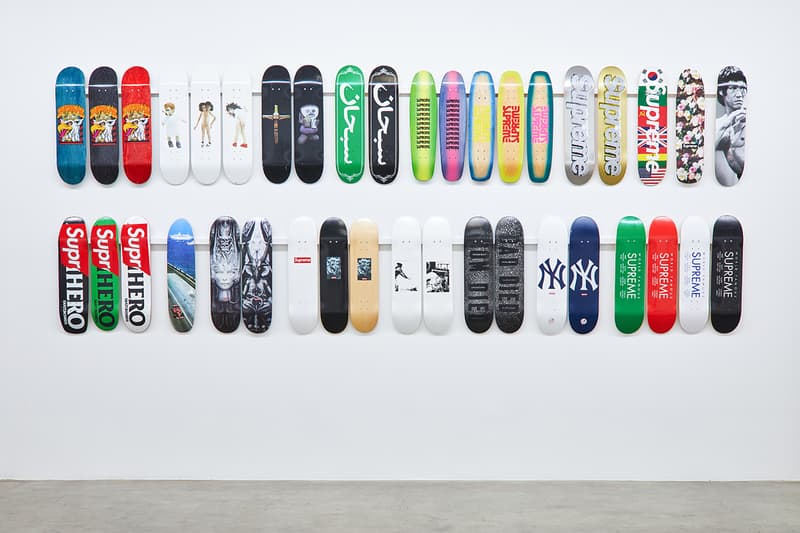 10 of 26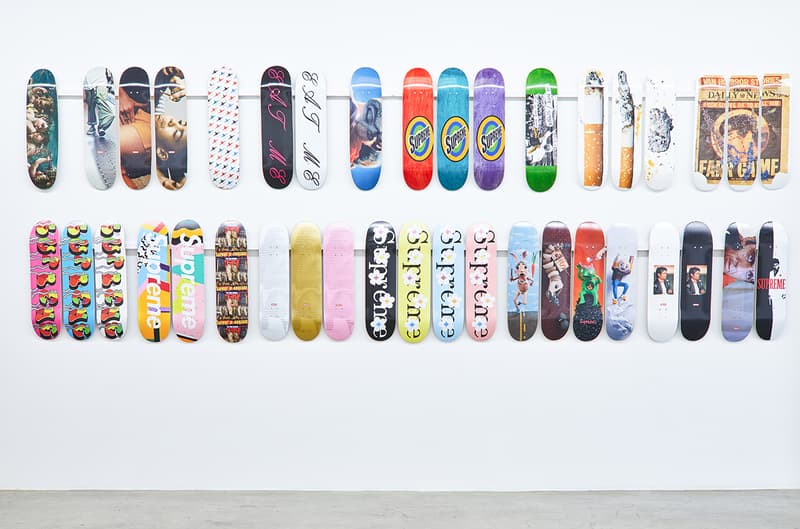 11 of 26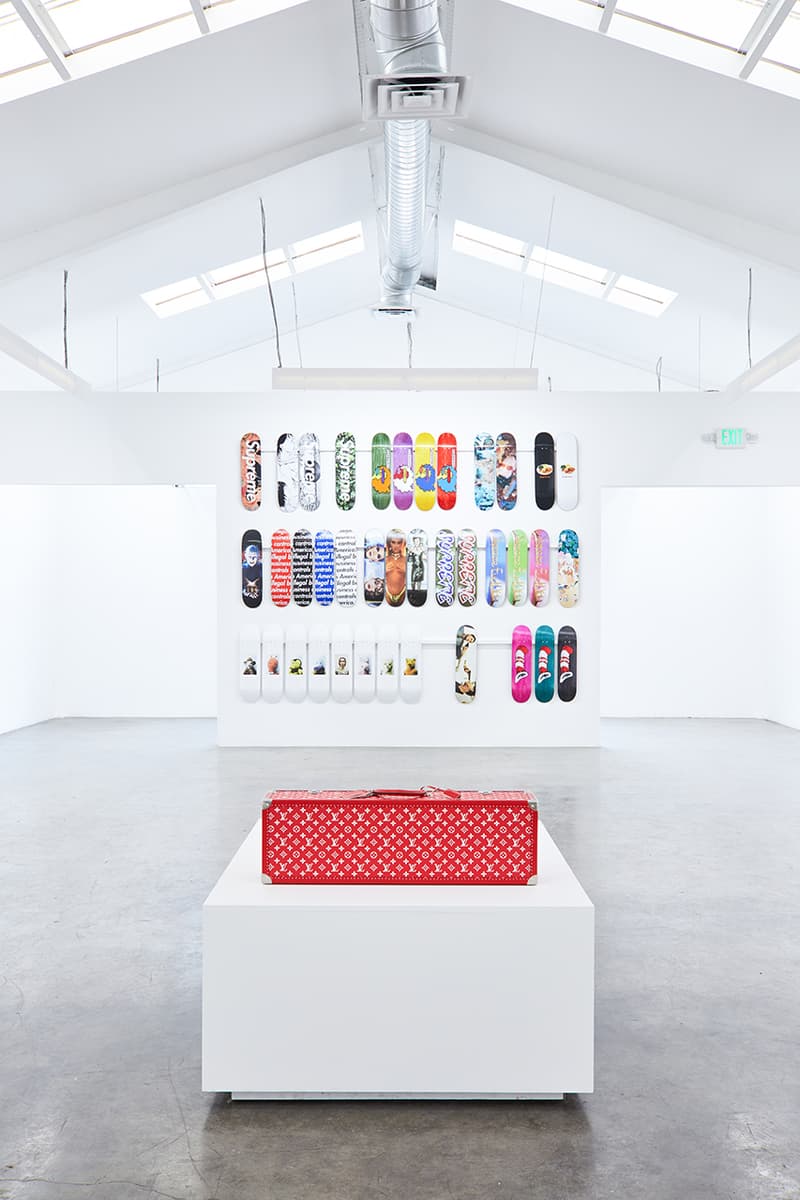 12 of 26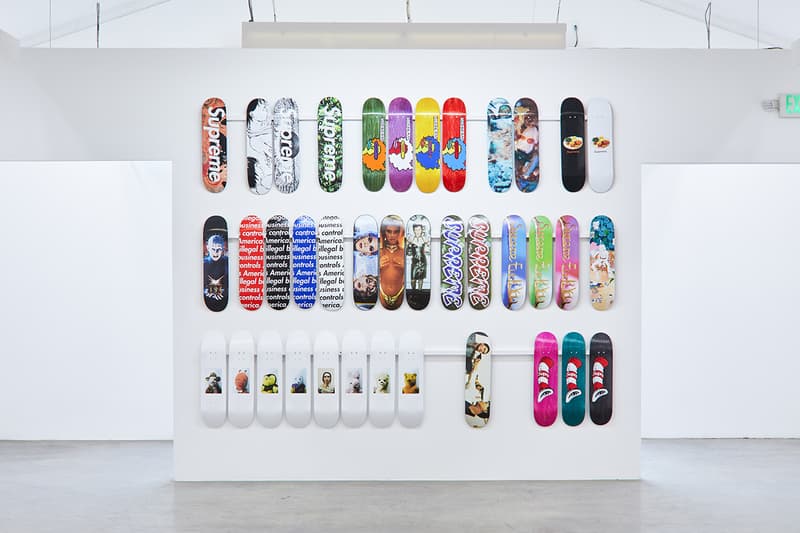 13 of 26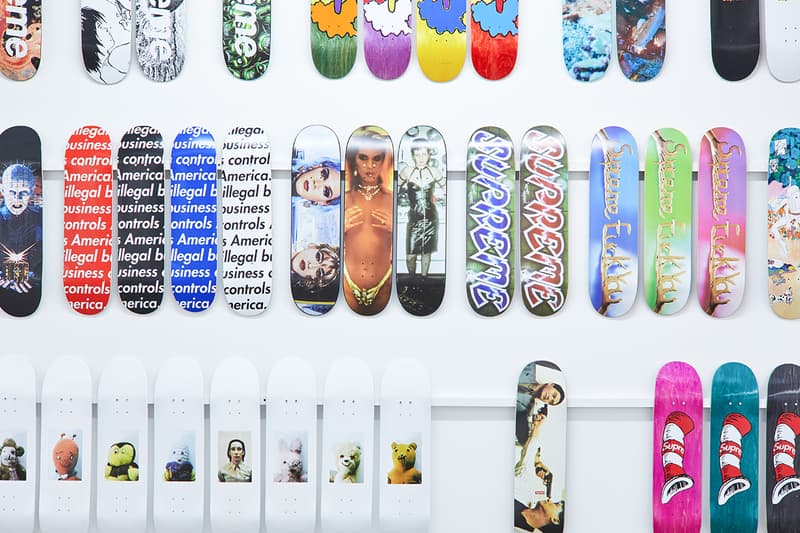 14 of 26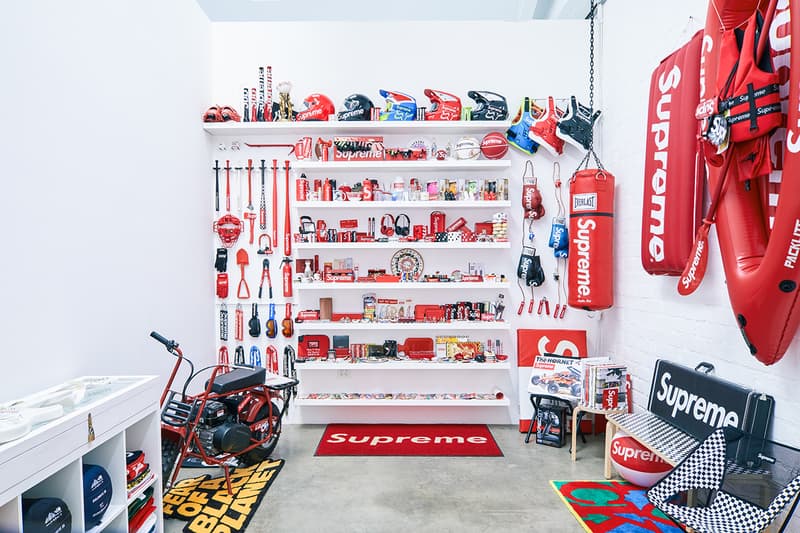 15 of 26
16 of 26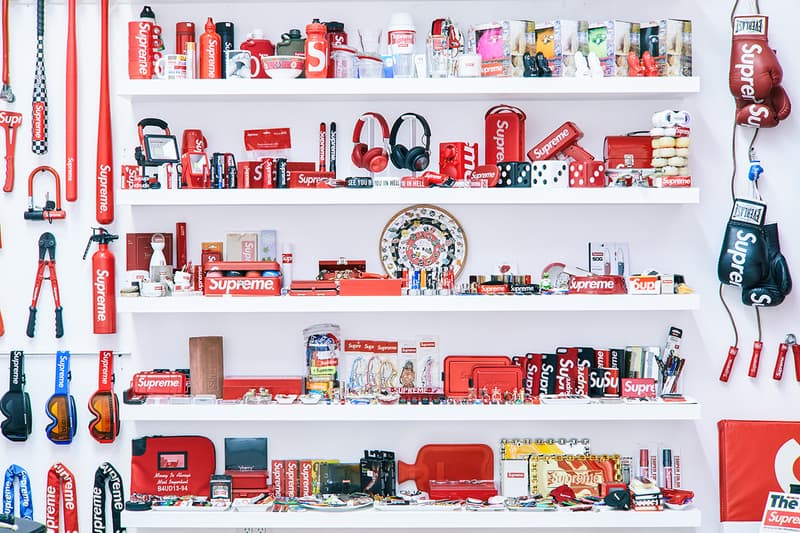 17 of 26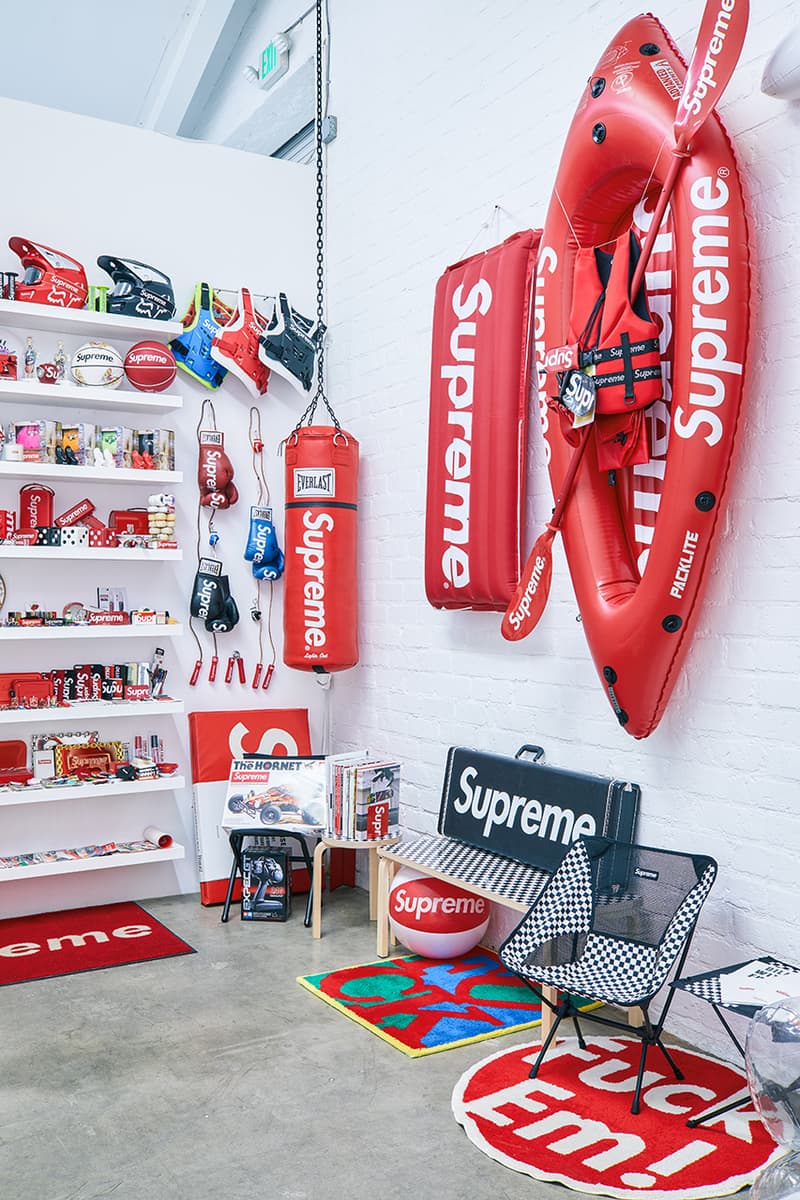 18 of 26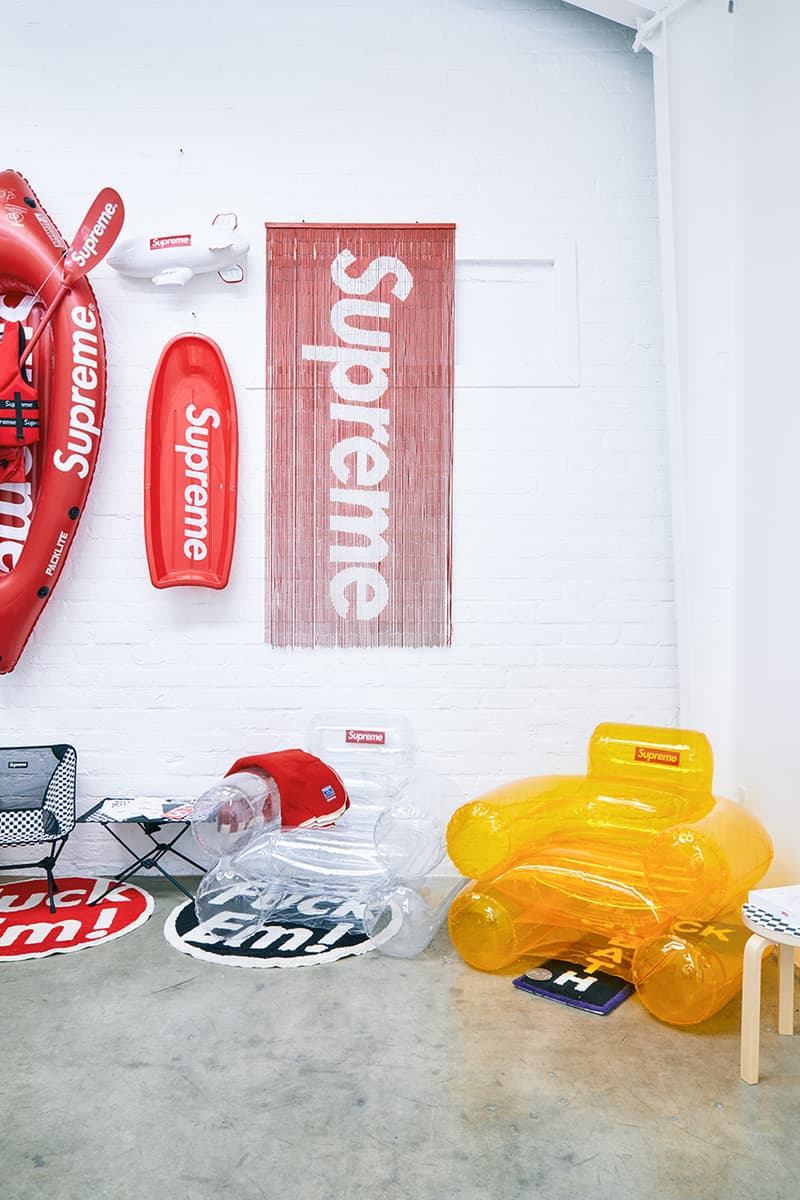 19 of 26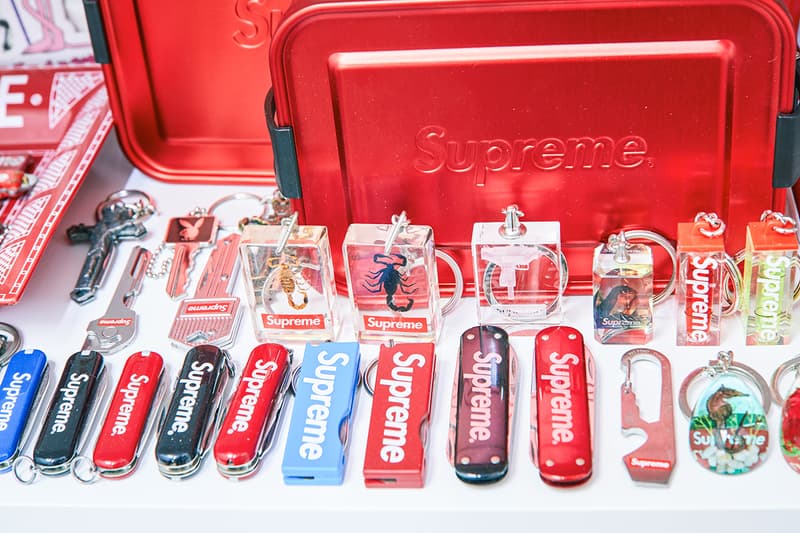 20 of 26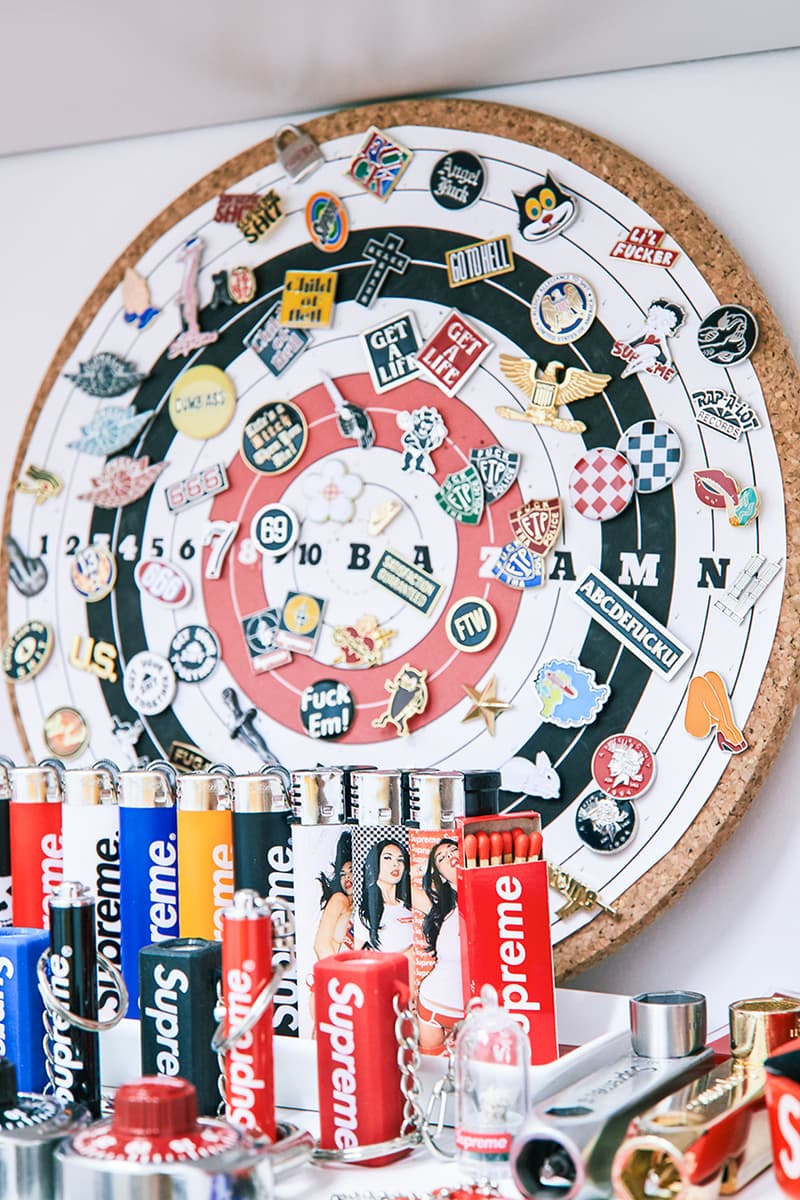 21 of 26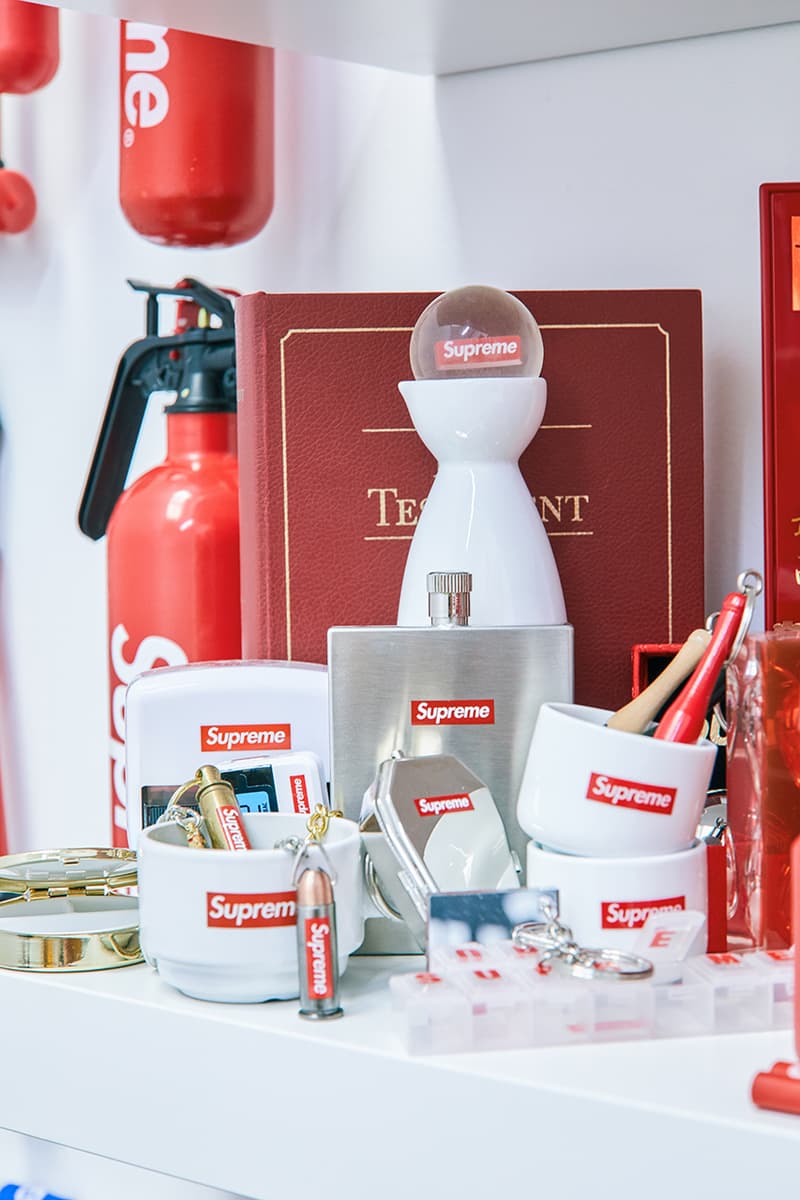 22 of 26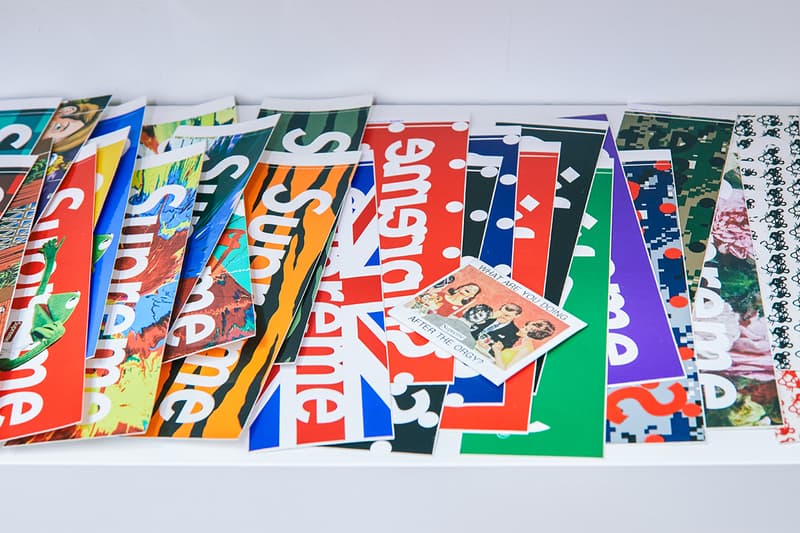 23 of 26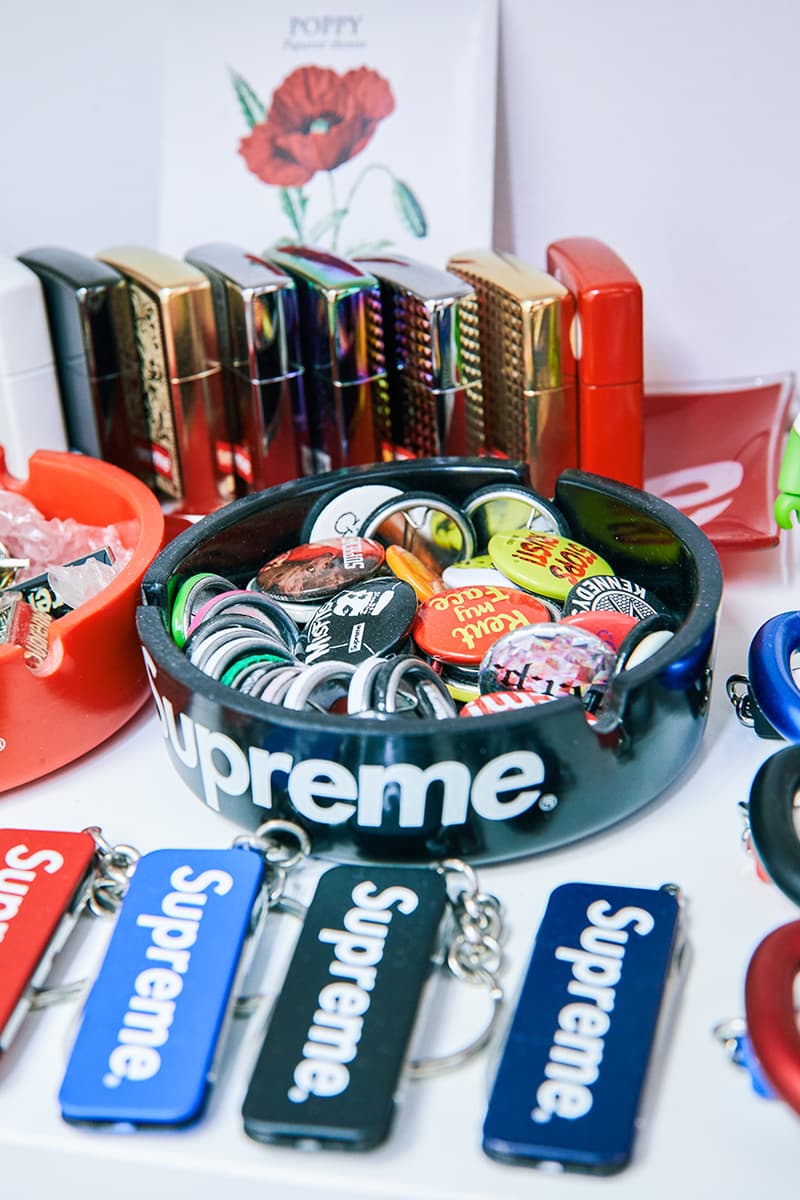 24 of 26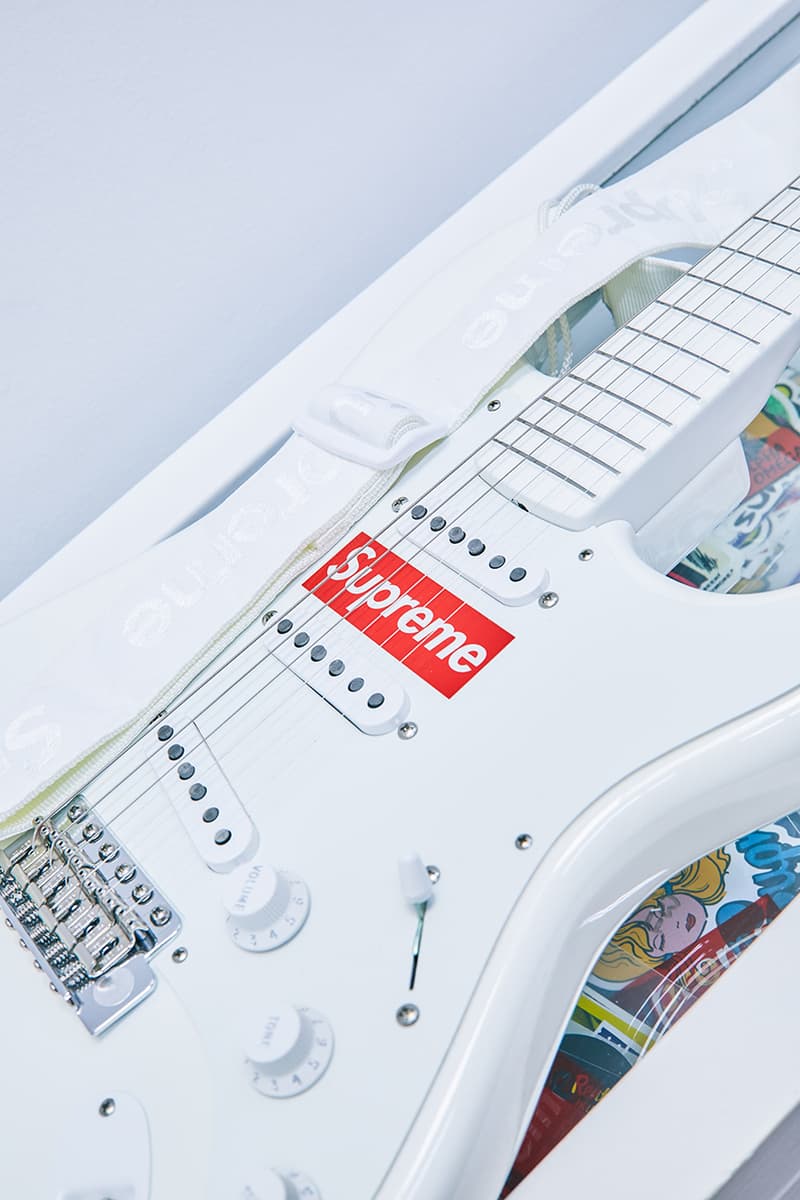 25 of 26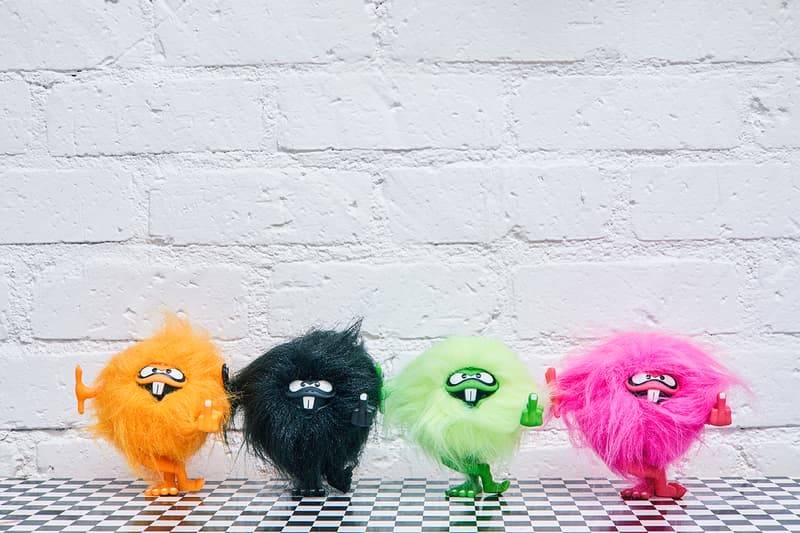 26 of 26
Two of the world's largest Supreme collections are to be showcased in a new exhibition dubbed "Inferno." Hosted by LA's Jason Vass Gallery, Ryan Fuller's complete collection of Supreme skate decks and Yukio Takahashi's nearly complete accessories lineup (only missing the pinball table) will both be on display for two weeks.
Fuller's expansive array of boards includes every deck ever released by Supreme over the course of its 20-year history, ranging from the already-classic Louis Vuitton board to a pair of extremely rare "Copyright" decks from the late '90s. While the decks are arranged so as to frame the room, Takahashi's expansive collection of accessories and toys is delicately sorted into an overwhelming mass of color and shape. Countless pins and stickers are tidied on shelves beneath lighters, mugs, lamps, utility tools, boxes, iPhone cases and more, nearly all of which is emblazoned with Supreme's unmistakable red. Larger goods encircle the shelves, including the branded punching bag, kayak, rugs, chairs and sports gear.
Take a look at the wide array of collectibles above, and head out to the gallery on December 2 to view the collections. Valuated at over $2 million USD, the StockX-vetted collections will also be available for art dealers to preview and purchase.
Elsewhere, Dr. Romanelli revamped the recent Supreme x COMME des GARÇONS SHIRT FW18 Hoodie.
Jason Vass Gallery
1452 E. 6th Street
Los Angeles, CA 90021
Dates: December 2-15