Streetsnaps: Alexandre Plokhov & NOMENKLATURA STUDIO Team
The menswear vet highlights the rich quality of his current project.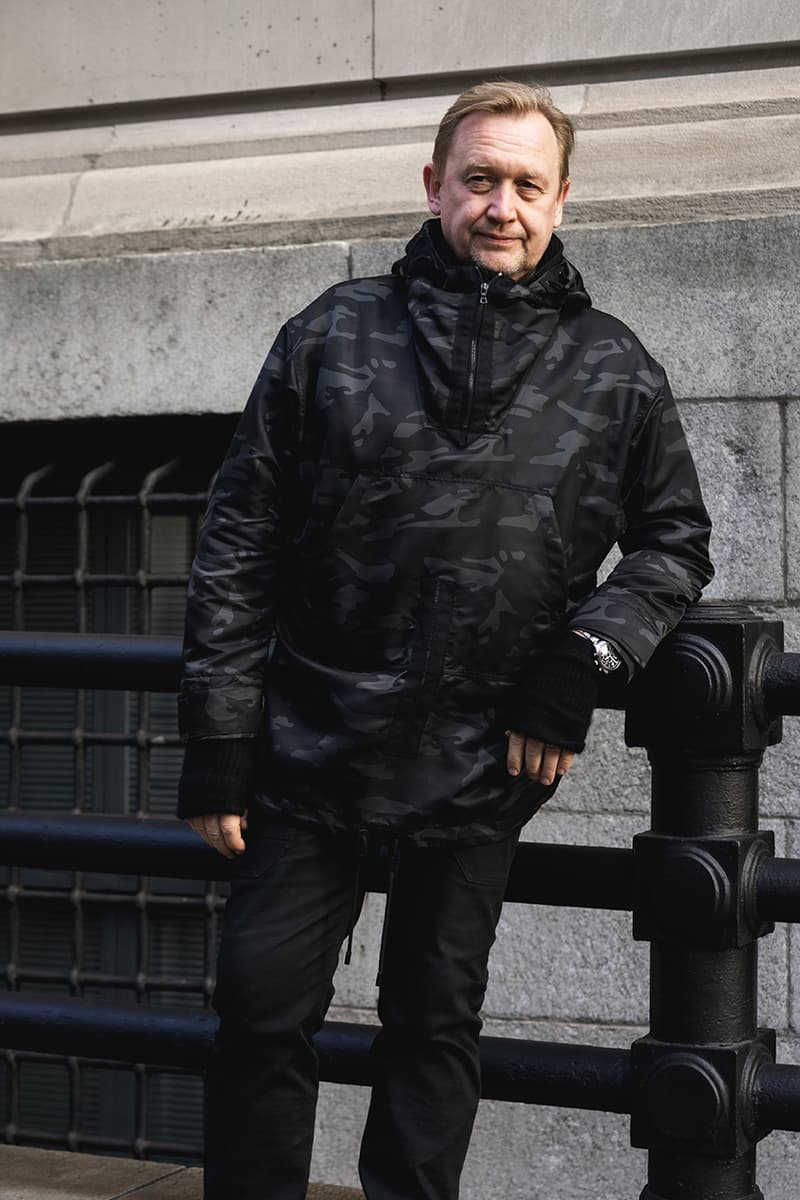 1 of 3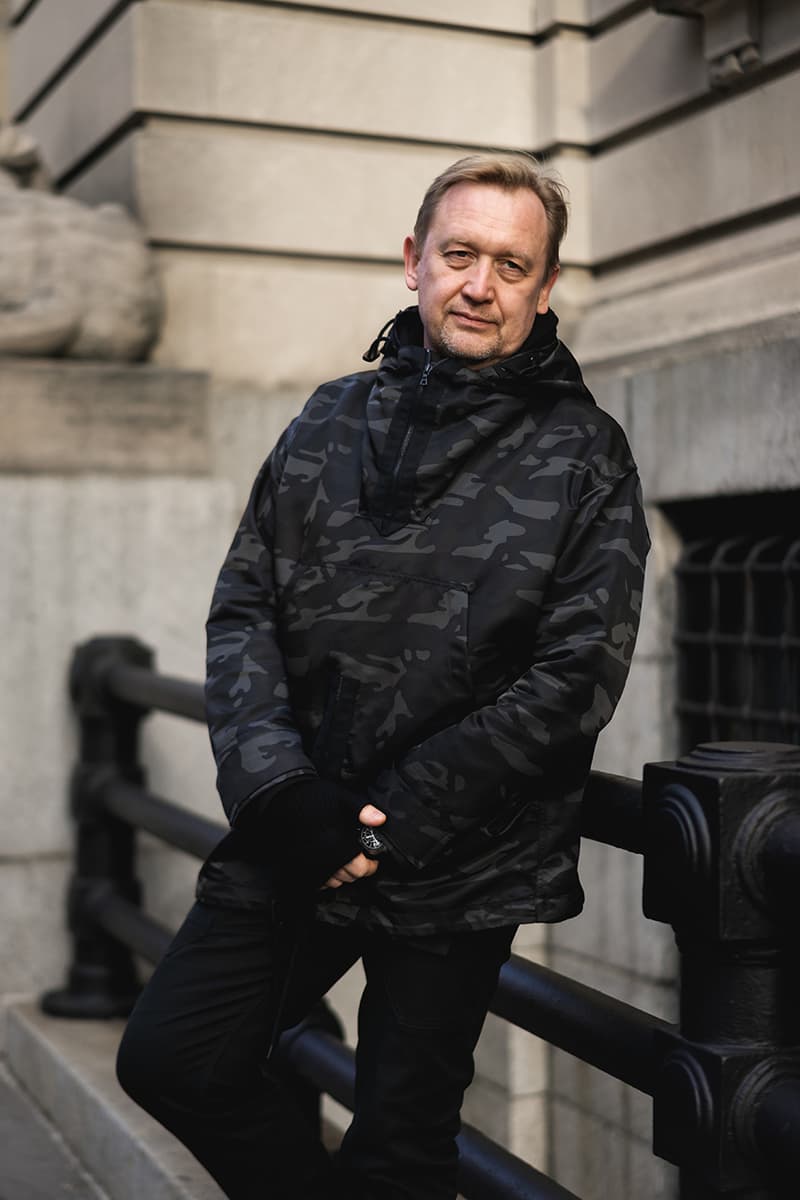 2 of 3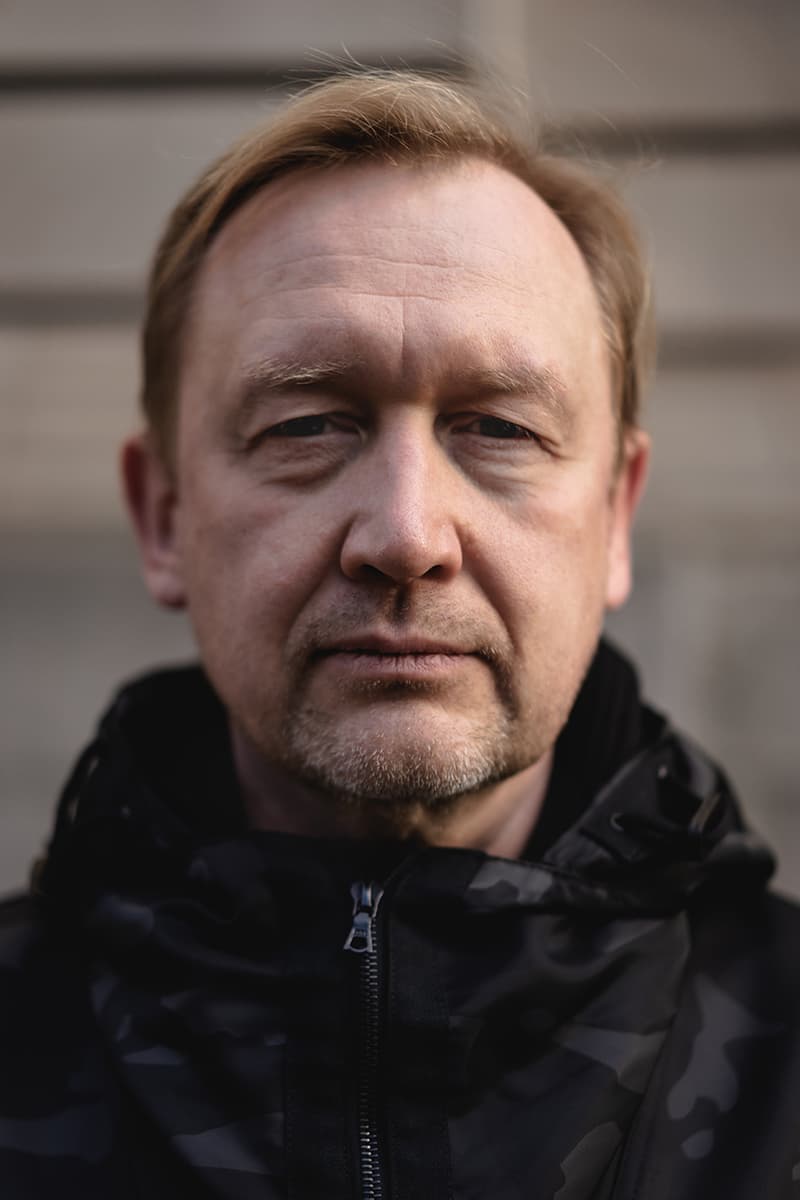 3 of 3
NOMENKLATURA STUDIO issued its debut collection in Fall/Winter 2018, reintroducing the world to menswear mainstay Alexandre Plokhov. Half-responsible for the transformative label Cloak, which retains a small cult of devotees, Plokhov also worked for Versace and Helmut Lang before launching his eponymous line in 2011. That venture shuttered in 2015, prompting Plokhov to step away from fashion. With NOMENKLATURA STUDIO, Plokhov strides back into the world of wearables, refining his trim cuts and functional designs for a new generation.
1 of 3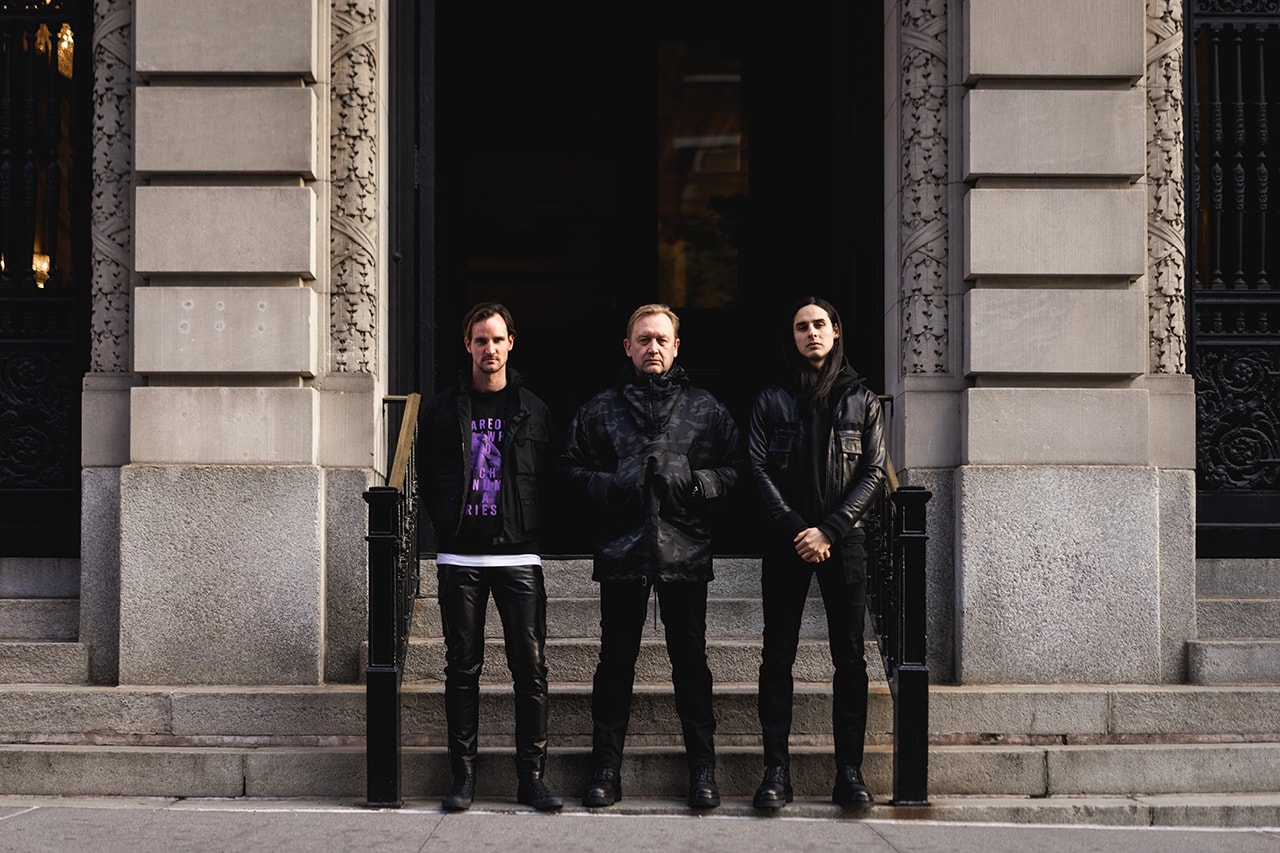 2 of 3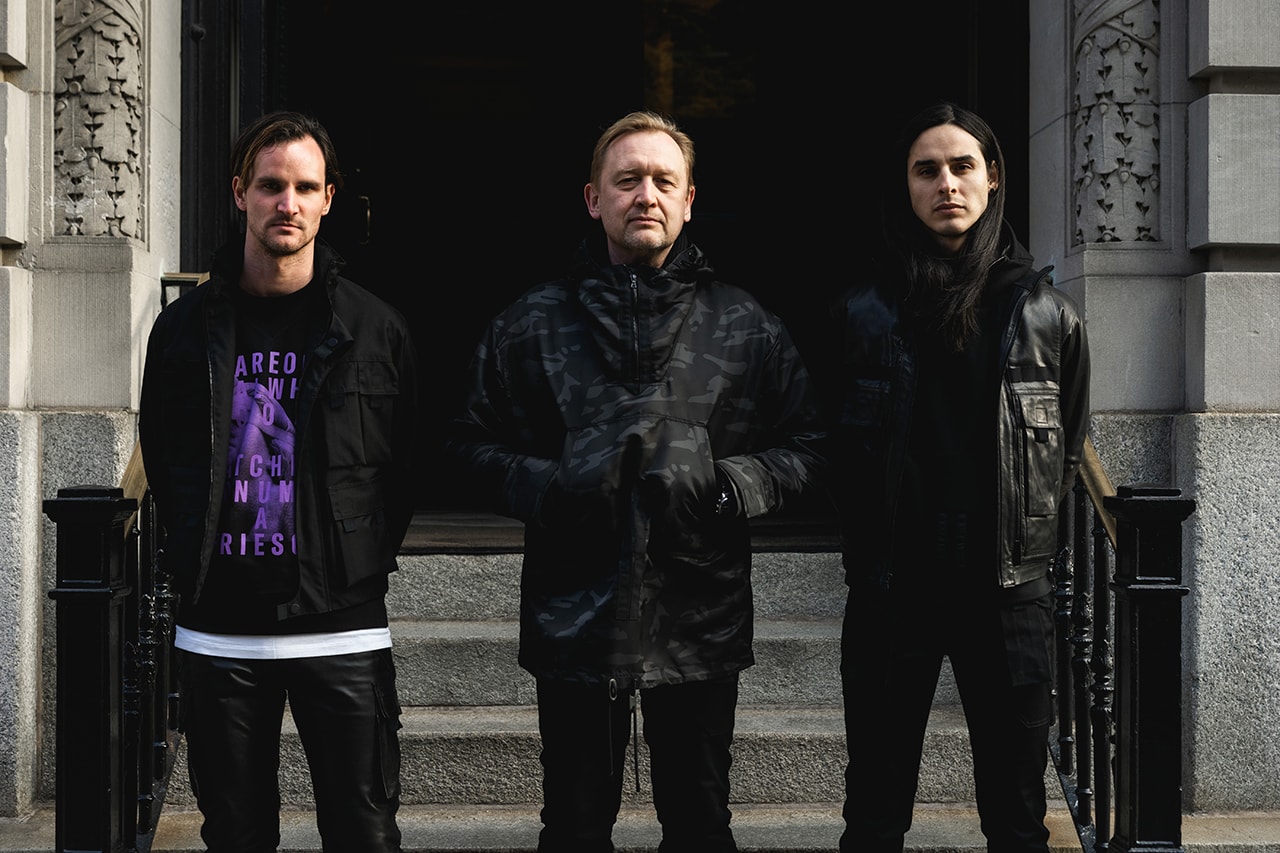 3 of 3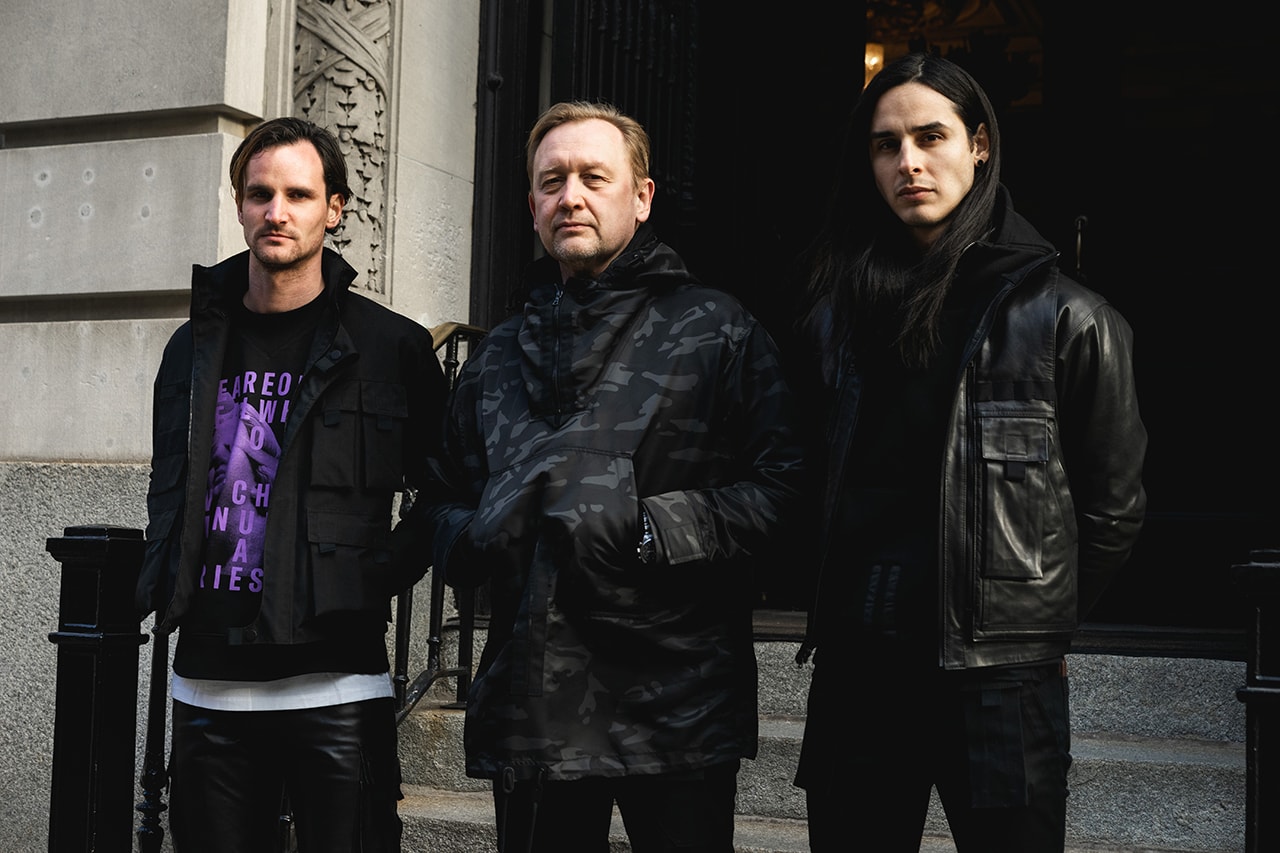 "I don't believe you can revolutionize anything [in menswear]," Plokhov posits. "In menswear you don't reinvent the wheel every year, you merely tinker. Right now, we're just making things that we like." Underlining this, the designer gestures towards the grey and black anorak he's wearing, a distillation of his preferred military influences into a versatile sportswear-influenced silhouette. RiRi zippers, water-resistant nylon and understated details — like concealed drawstrings and dropped shoulders — emphasize NOMENKLATURA STUDIO's focus on uncompromising quality.
1 of 3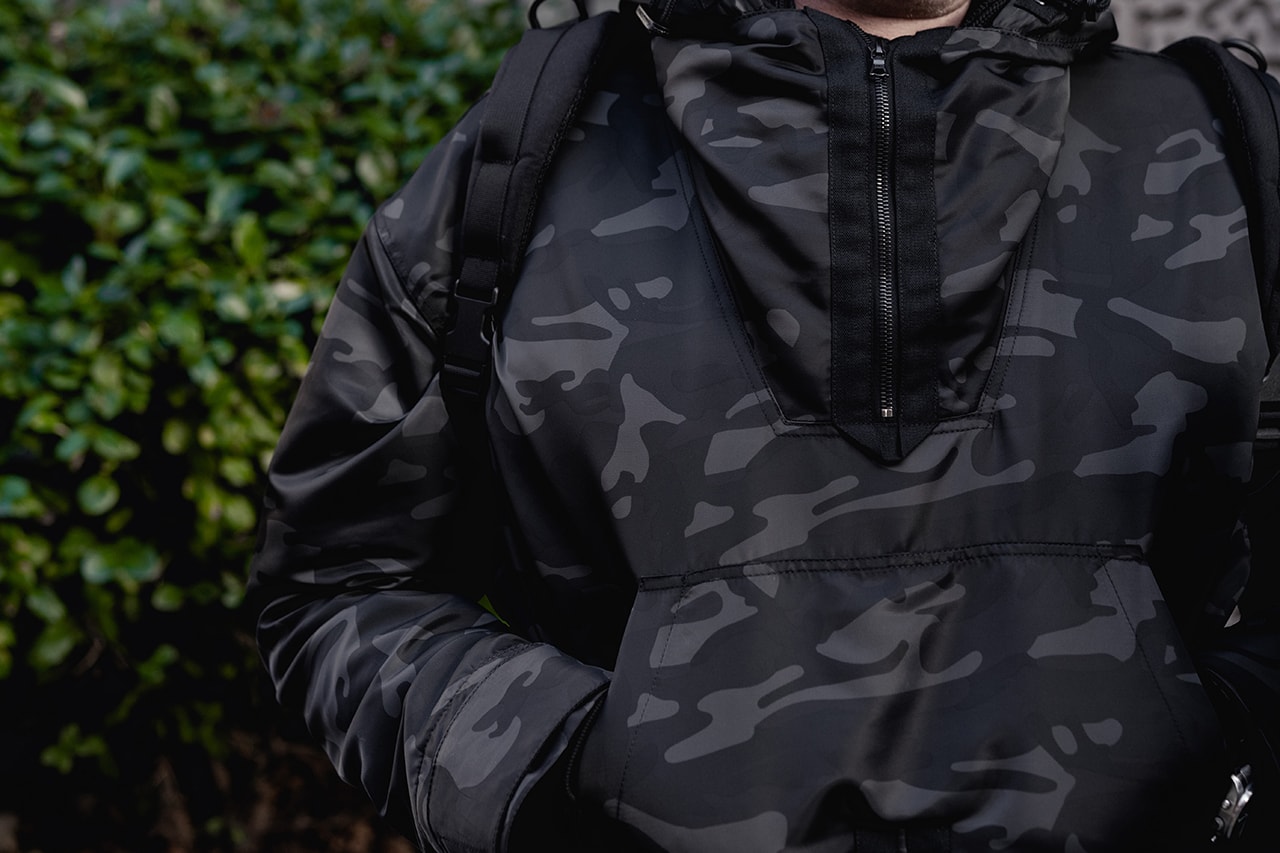 2 of 3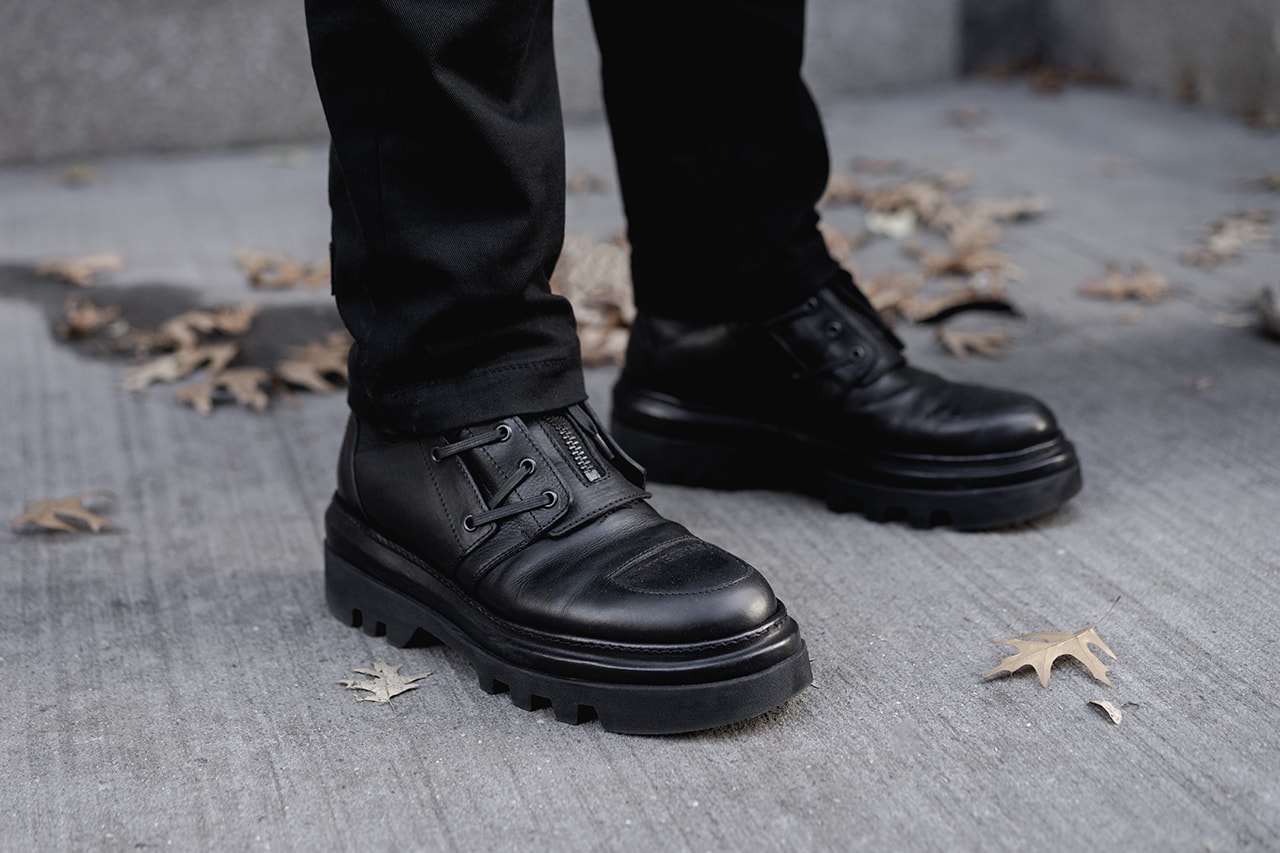 3 of 3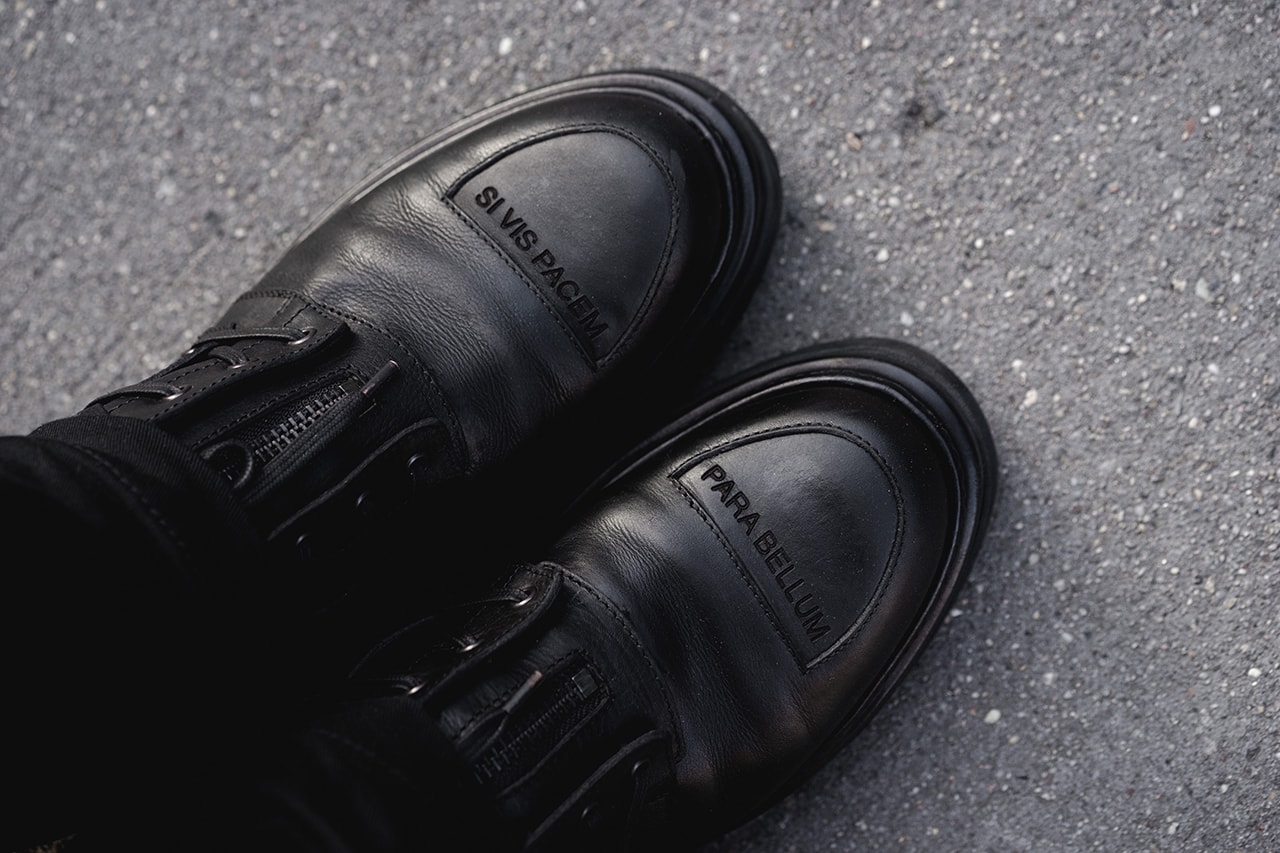 The small team of three — Plokhov, Johnny and Efrén — maintain a hands-on approach to production, ensuring that each hand-numbered item is crafted with care in America, Italy and a small factory of artisans in China. "Someone once told me to make clothes where it makes sense," Plokhov affirms. Though his peers both wear NOMENKLATURA STUDIO's hefty cotton sweater and hoodie under their leather outers, Plokhov prefers a simple black T-shirt as a base layer.
The designer also sports his label's signature stretchy cotton twill jeans, elevated by cargo pockets and tape detailing down the rear leg to drive home the technical specs. On his feet, a pair of heavy NOMENKLATURA STUDIO Parabellum combat boots boast a zippered shaft and laser-embossed text at the toes: "Si vis pacem, para bellum" — "If you want peace, prepare for war."
1 of 6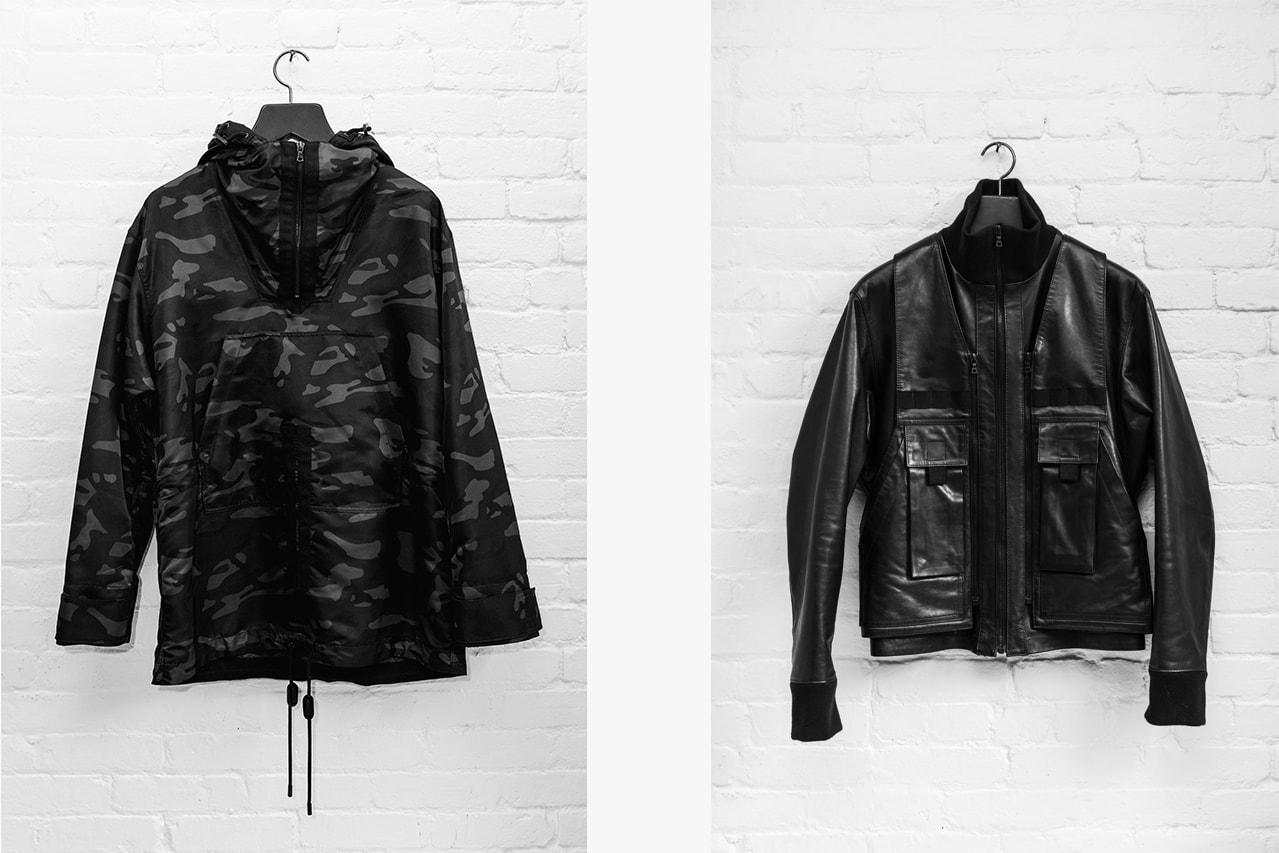 2 of 6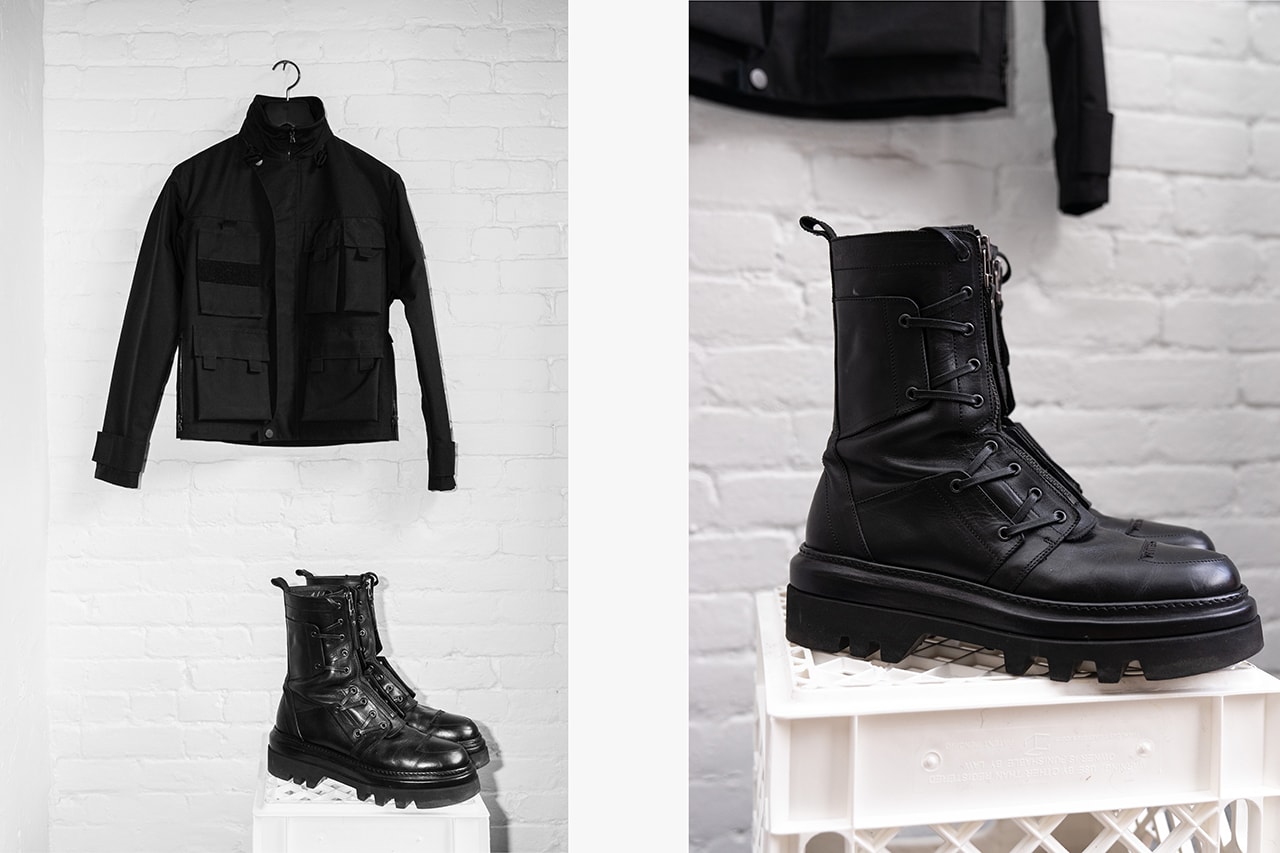 3 of 6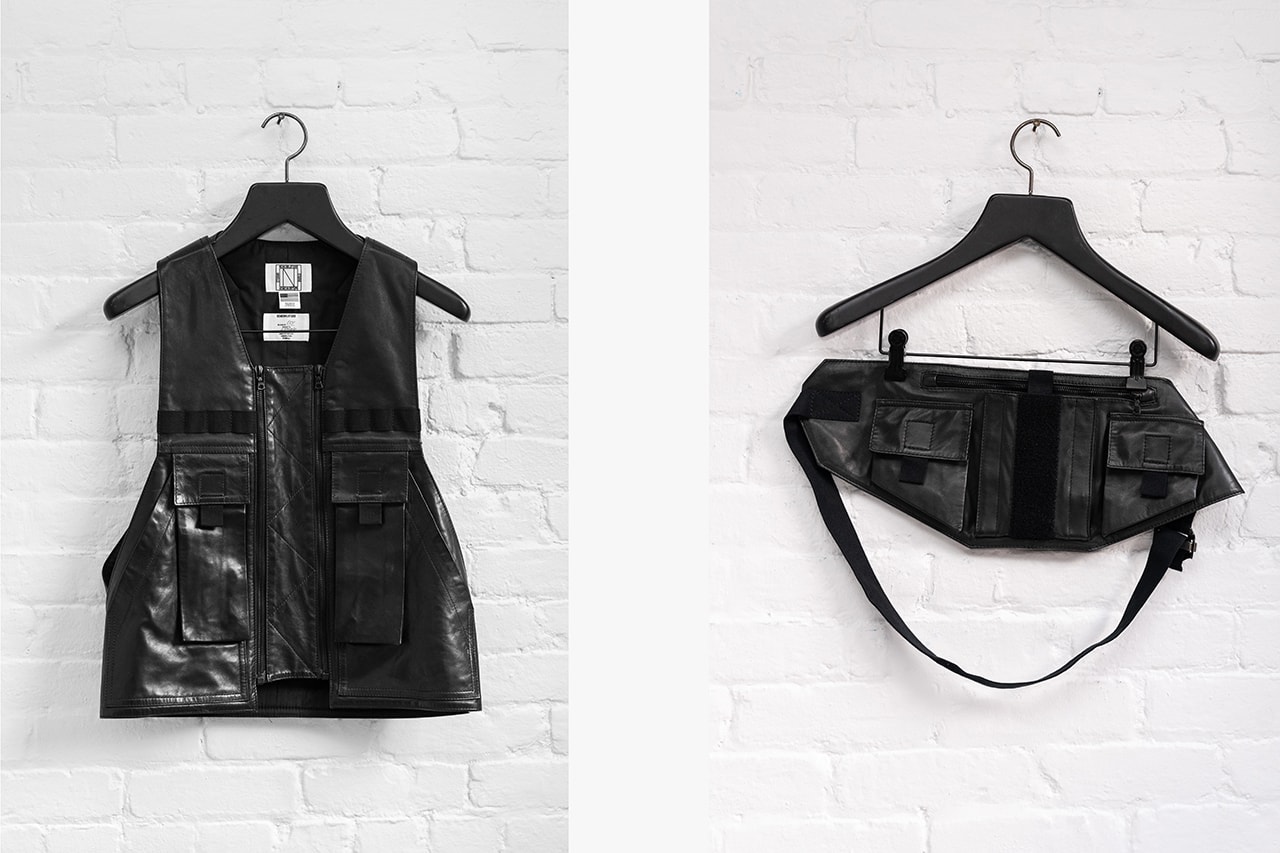 4 of 6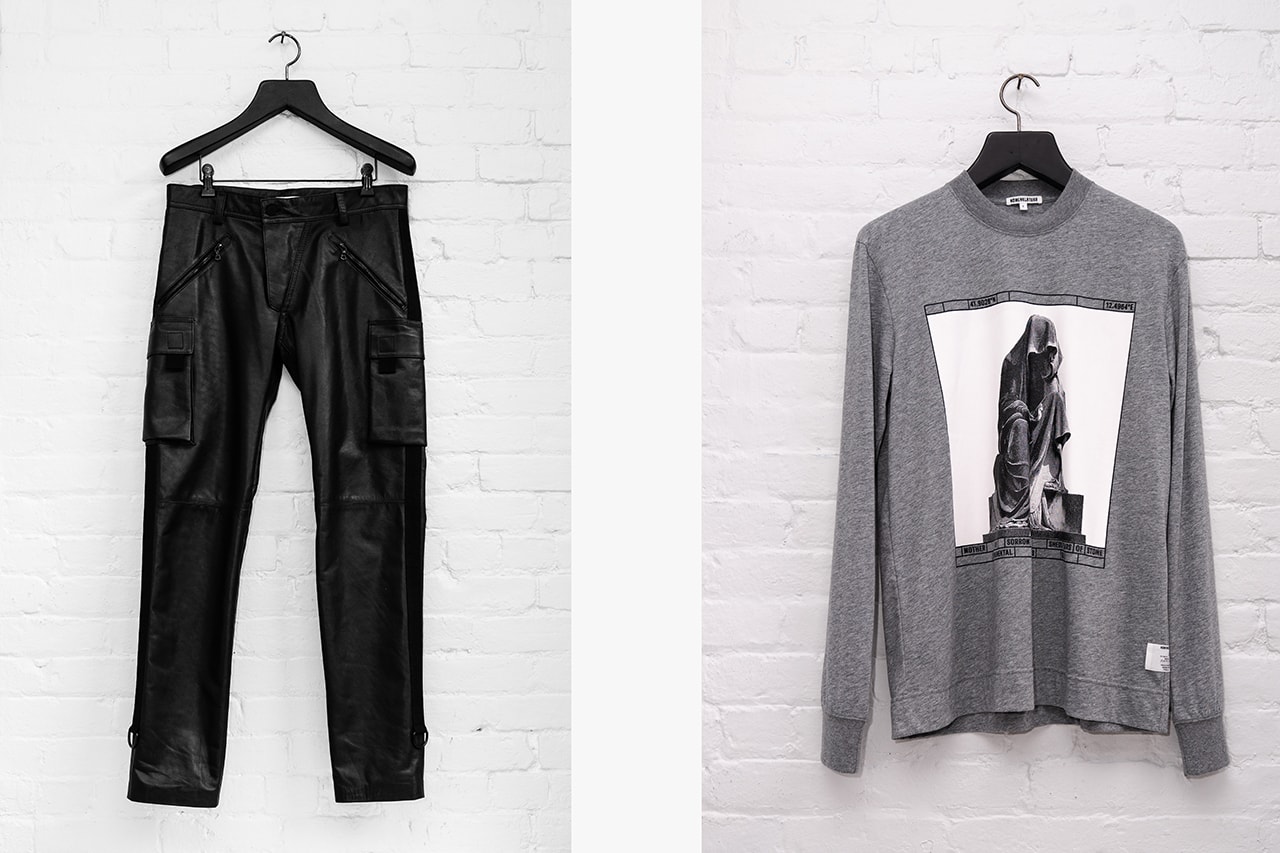 5 of 6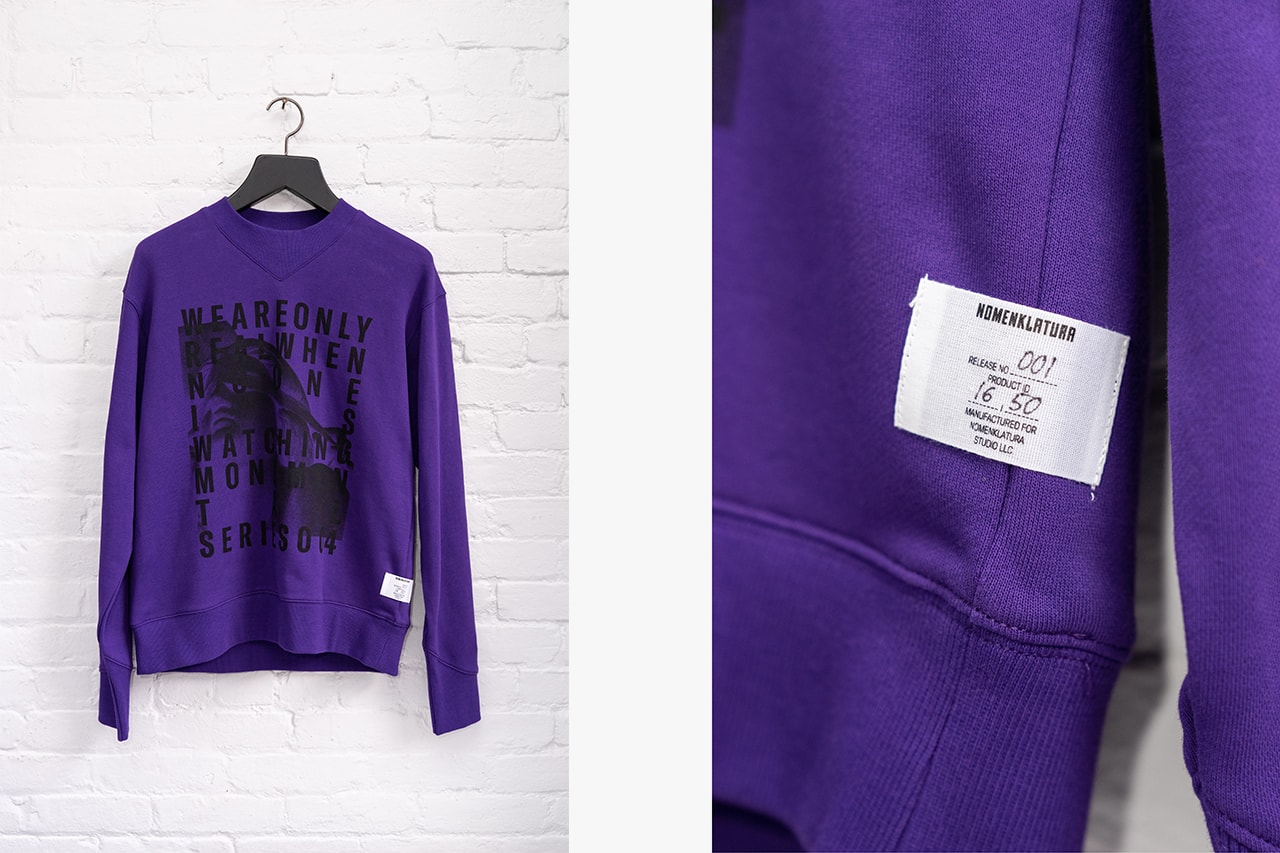 6 of 6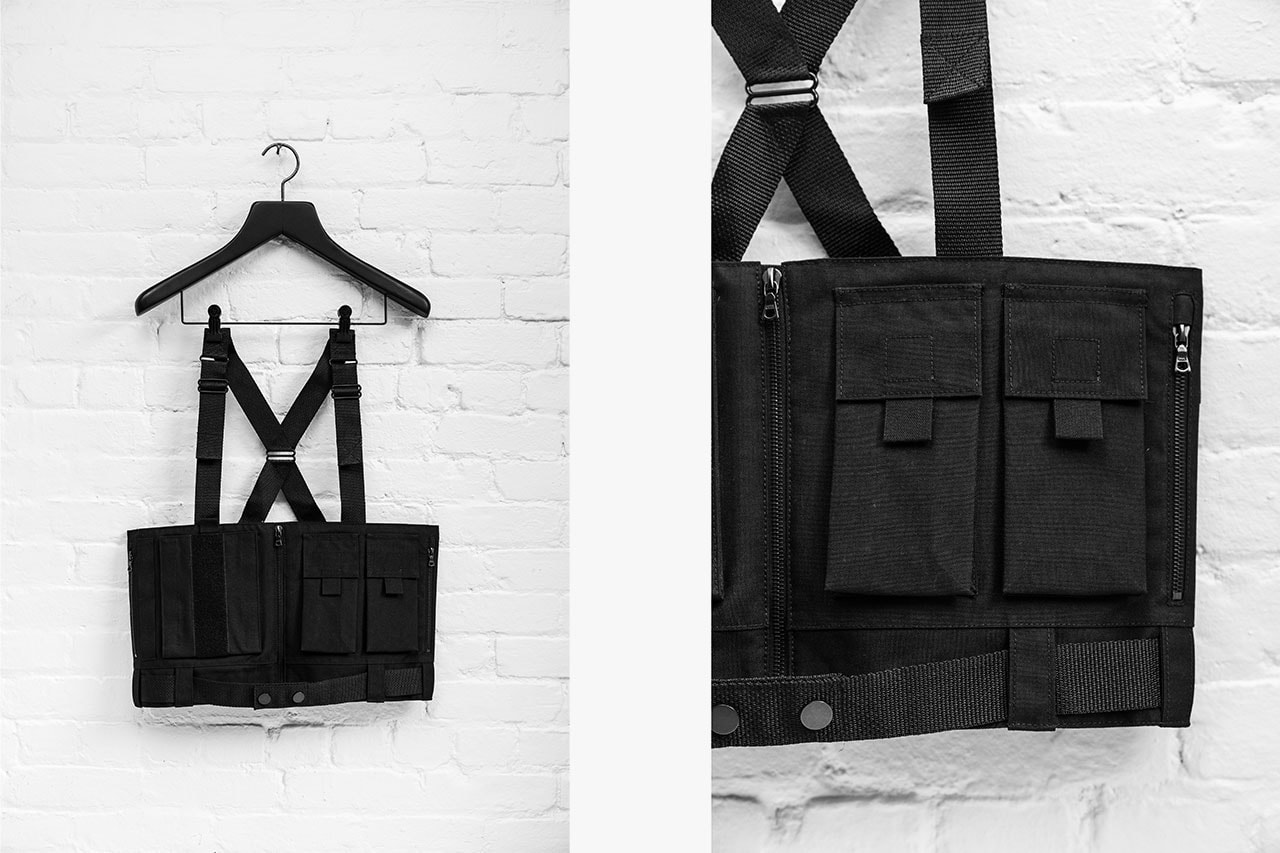 Visit NOMENKLATURA STUDIO's website for a closer look at the goods and brand ethos.
As its first season draws to a close, NOMENKLATURA STUDIO will host a sample sale in New York. Archival and one-off styles will be made available for prices far below retail. Head to the brand's Canal Street pop-up to get your hands on the goods.
NOMENKLATURA STUDIO Pop-Up Sample Sale
321 Canal St.
New York, NY 10013
Nov. 30 – Dec. 3