Real Madrid Agree to Record-Breaking €1.1 Billion ($1.2 Billion USD) Deal With adidas
A big payday for Los Blancos.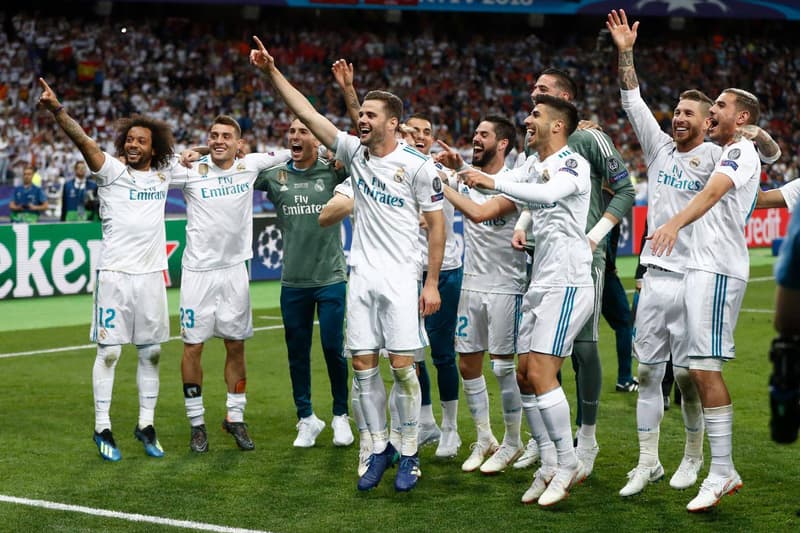 Elite Spanish football club Real Madrid and sportswear giant adidas have reportedly agreed to a sponsorship deal worth €1.1 Billion ($1.2 Billion USD). According to reports, the deal is set for 10 years with each year worth €110 million ($125 million USD) — Los Blancos's current deal is worth €52 million ($59 million USD) and the agreement is a renewal of contracts as the Three Stripes have been sponsoring the club since 1998.
In relation to other large sportswear and sports league contracts, Spanish sports newspaper Marca reports that "Compare it with Nike in the NBA, who kit out all the 21 teams for $1 billion USD over eight years. In other words $125 million USD, or €110 million a season for 21 teams which is the same that adidas will pay for just Real Madrid."
Real Madrid will also overtake Manchester United club as the highest paid team with Man Utd currently raking in €85 million ($97 million USD).  Barcelona currently makes €83 million ($94 million USD) per season with Nike.
Real Madrid to sign a 110m€ per year deal with Adidas, which would overtake the 85 per year of Manchester United and the 83 of Barcelona

— Tancredi Palmeri (@tancredipalmeri) November 5, 2018