UPDATE: Elon Musk Renamed SpaceX's Forthcoming BFR to Starship
With a mysterious passenger soon to be announced.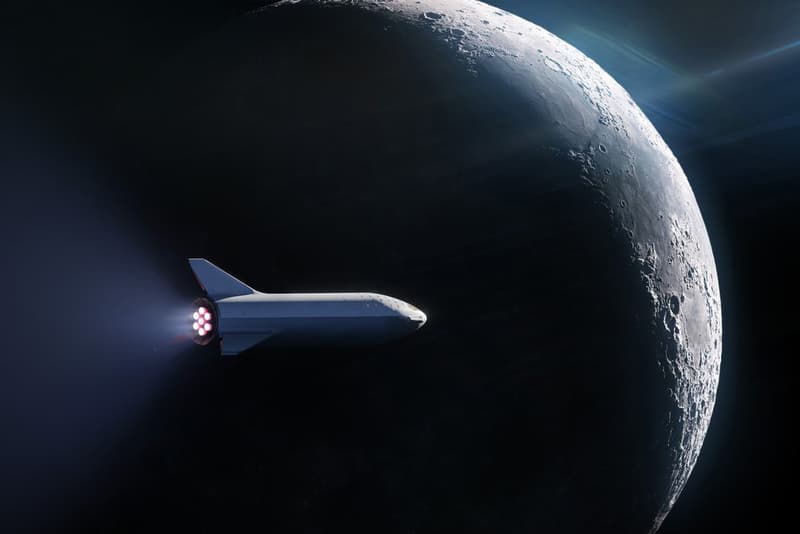 UPDATE: CEO Elon Musk has stated the transportation portion of the craft, currently known as the Big Falcon Spaceship (BFS), will henceforth be known as Starship, while the booster propulsion shall be referred to now as Super Heavy. The spacecraft is currently being developed at the Port of Los Angeles for an estimated $5 billion USD.
Renaming BFR to Starship

— Elon Musk (@elonmusk) November 20, 2018
SpaceX will be sending its Big Falcon Rocket flying around the moon with a mysterious passenger soon and Elon Musk took to Twitter to share two renders of the spacecraft. The BFE was first announced last year and has the capacity for 100 people in its 40 cabins.
Its boosters will be powered by 31 Raptor engines with 7 honeycomb arranged engines on the ship itself. The BFR project is part of Musk and SpaceX's initiative to colonize Mars. Musk wishes to launch an unmanned cargo mission to the planet in 2022 followed by human missions in 2024, utilizing the BFR.
SpaceX will reveal the identity of the BFR passenger on Monday, September 17 at 6 pm PT on its webcast.
In other news, here's what tech experts think of Apple's new iPhone announcements.
— Elon Musk (@elonmusk) September 17, 2018
— Elon Musk (@elonmusk) September 17, 2018
SpaceX has signed the world's first private passenger to fly around the Moon aboard our BFR launch vehicle—an important step toward enabling access for everyday people who dream of traveling to space. Find out who's flying and why on Monday, September 17. pic.twitter.com/64z4rygYhk

— SpaceX (@SpaceX) September 14, 2018