Yashica's Revived Y35 Camera Receives Flood of Negative Reviews
"Expect the unexpected" indeed.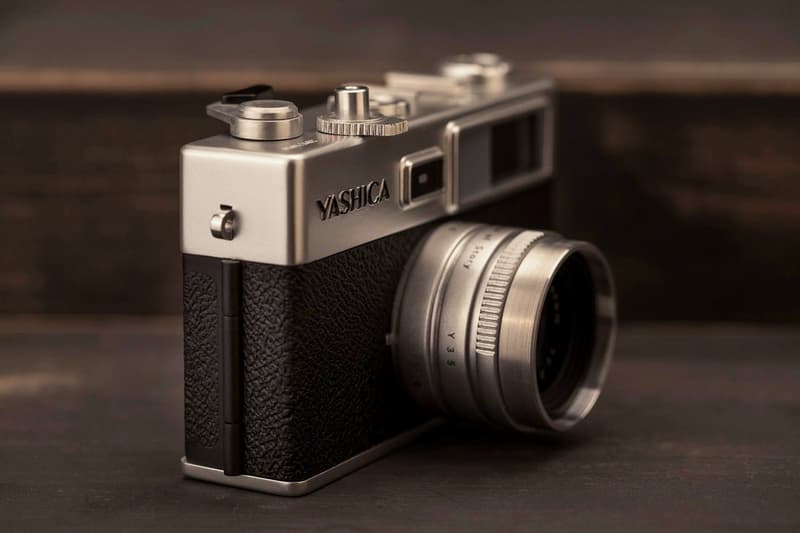 Yashica's return to the world of premium cameras was the "Unexpected" Y35 Digifilm camera, which was teased with the slogan of "expect the unexpected." Unfortunately, that adage ultimately rings true for many of the 6,935 supporters who funded the device's Kickstarter, eventually bringing in over $1 million USD for the once-Japanese company, now owned and licensed by a firm in Hong Kong.
Having only just received their new cameras, backers have flooded the project's Kickstarter page with negative reviews. Though the $150 USD camera was seemingly poised to be a sturdy, versatile blend of digital technology and film camera interface, it has fallen far short of expectations. Customers have pointed out the cheap construction, flawed design and poor-quality imagery, among other troubling details.
Below, courtesy of PetaPixel, is a summary of the flaws reported about the device. Buyers beware.
Elsewhere, progressive Japanese brand sacai joined Polaroid Originals for a limited folding camera.
–The camera turns off when the shutter is pressed
–The camera doesn't even turn on
–The camera is plastic and cheaply made
–Camera parts are breaking and falling off
–Fake buttons molded into the plastic just for looks
–The camera is hard to hold while pressing the shutter
–Many backers have yet to receive their cameras and haven't had any updates on the status
–Awful image quality comparable to cheap toy cameras for kids
–Incorrect labeling on the fake film rolls, resulting in mismatched photo styles
–Black-and-white photos coming out blue
–An unreliable shutter button that doesn't always trigger a photo when pressed
–The shutter takes photos on the way up instead of when its fully pressed down
–A shutter button so stiff that it's unusable
–The winding lever gets jammed and needs to be manually pushed back
–Stickers on the camera have bubbles and are defective
–Photos can't be found after they're captured
–Difficulty inserting digiFilm rolls into the camera
–Removing the lens cover caused the lens to separate from the camera body
–An included cable that isn't compatible with the camera
–Photos are out of focus and distorted
Join Our Discussions on Discord
The HYPEBEAST Discord Server is a community where conversations on cultural topics can be taken further.