Archive Raf Simons "Riot! Riot! Riot!" Bomber Sold on Grailed for $47,000 USD
Worth it?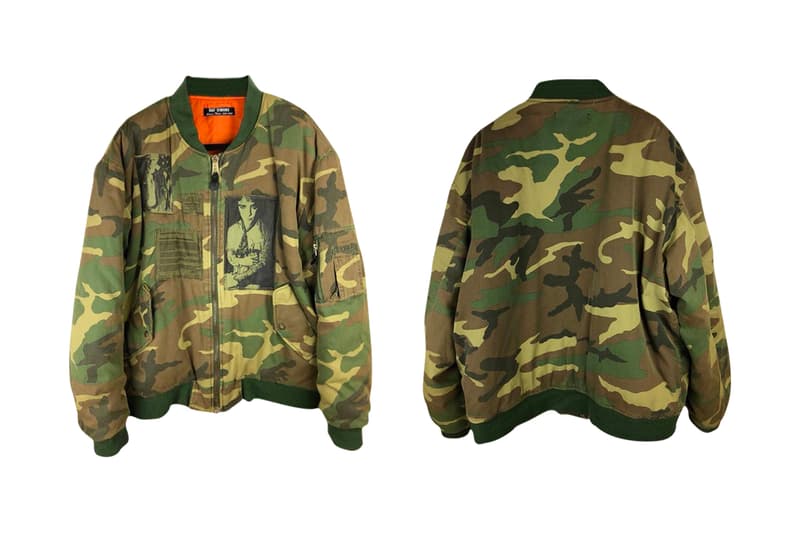 A rare Raf Simons "Riot! Riot! Riot!" camo bomber jacket has sold on Grailed for an astounding $47,000 USD. The archive menswear piece dates back to Raf's Fall/Winter 2001 collection and features various iconic images of war, combat and police force/military authority patched an army-inspired camouflage print bomber with orange lining.
This piece is emblematic of Raf's influence on early-2000s fashion and his reputation as being a designer ahead of the curve. In terms of the high price valuation, it didn't hurt that Kanye West and Kim Kardashian were seen wearing the same design on various occasions.
Let us know if you think this Raf Simons "Riot! Riot! Riot!" bomber was worth $47K USD in the comments below.
In other fashion news, Hedi Slimane has responded to critics of his debut Celine collection, calling them out for conservatism and possible homophobia.