A Super Rare 60-Year-Old Bottle of Macallan Sold for Over $1 Million USD at Auction
Most expensive whiskey ever sold.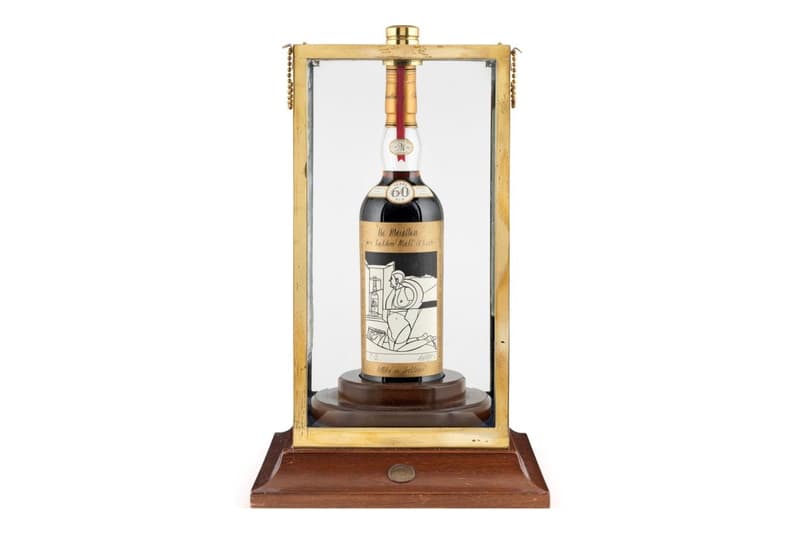 As announced earlier today, a super rare 60-year-old bottle of Macallan was auctioned off in Edinburgh, Scotland, for a staggering price of $1.1 million USD — good enough to be recognized as the most expensive bottle of whiskey ever to be sold. According to a recent Bonhams press release, the Macallan Valerio Adami was distilled in 1926 and was even referred to as "the Holy Grail of Whisky" by an in-house specialist.
One of only 24 bottles ever made, 12 of the bottles feature custom label design courtesy of Peter Blake, while the remaining half underwent creative treatment at the hands of Valerio Adami. It is believed the recently-purchased whiskey was snagged over the phone by an Asia-based bidder.
In case you missed it, Johnnie Walker & Game of Thrones connected for new "White Walker" whiskey.