Johnnie Walker & 'Game of Thrones' Connect for New "White Walker" Whisky
Several other collaborative items are in the works.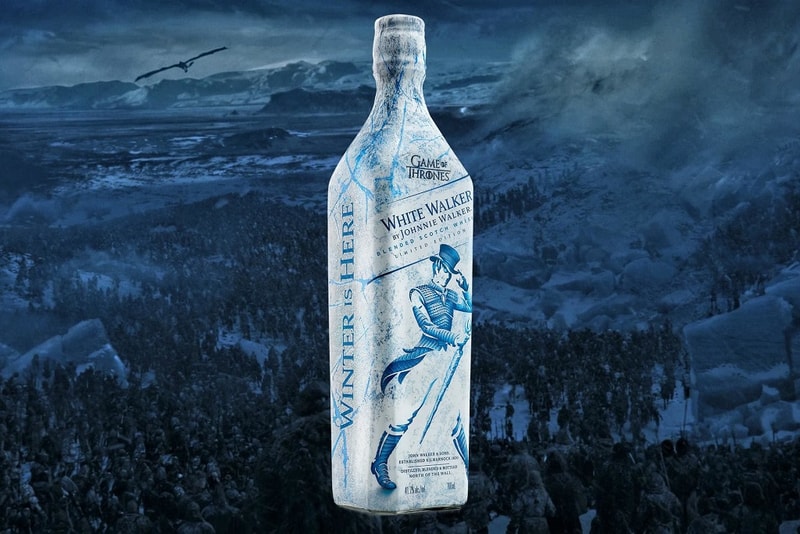 A year after linking up with Tom Dixon, Johnnie Walker has teamed up with HBO and Game of Thrones for a new drink based on the popular television series.
Known as White Walker, the new Johnnie Walker and Game of Thrones product is said to carry notes of caramelized sugar, vanilla, orchard fruit and red berries. White Walker was crafted using single malts from Clynelish and Cardhu, and is intended to be consumed ice cold, fresh from the freezer. "Whisky specialist" George Harper and a "small team of expert blenders at Johnnie Walker" are said to have been responsible for the drink's creation.
Johnnie Walker's new White Walker whisky is currently on shelves and retails for $36 USD. In total, eight Game of Thrones Single Malt Scotch Whisky blends will be released, and are expected to hit stores next month.
Next up, you can expect an adidas and Game of Thrones sneaker collaboration.