Stream HYPEBEAST Music Playlist 016
Too much sauce.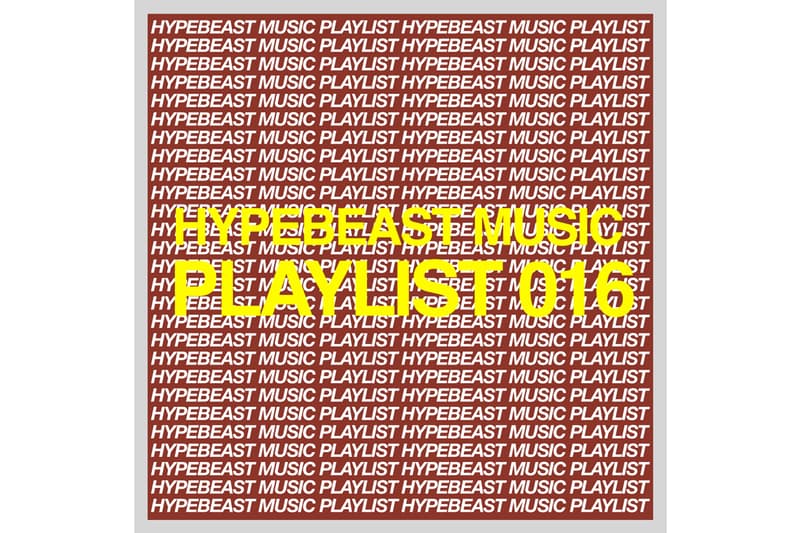 Trying to find new music to listen to? Get tired of listening to the same songs over and over? Well, the music division of HYPEBEAST is proud to present HYPEBEAST Music Playlist, our new weekly playlist. Curated by the HYPEBEAST music team, the playlist will feature new releases across all genres from a wide range of artists and talents not covered regularly on the web. For consistency, it will be updated every week with new music drops over the course of the previous weeks.
For HYPEBEAST Music Playlist 016, the staff has spotlighted a wide array of artists from many genres of music such as IAN SWEET, SOB x RBE, Amber Mark and more.
IAN SWEET is an exciting young project of LA's Jilian Medford, who's gearing up to release her anticipated new album, Crush Crusher. Her new single "Holographic Jesus," is a self-reflective and emotionally analytical song that tackles many of the album's central themes, like the internalized pressure to become a caretaker in close friends' lives.
SOB x RBE, which is comprised of Yhung T.O., Da Boii, Slimmy B and Lul G, is arguably the hottest group of rappers to come into hip-hop in a while. The Bay Area click has been on fire since their records went viral via YouTube in 2017. Their highly anticipated second installment to GANGIN is easily one of the best records of the year. It's safe to say everyone is hoping that the group stays together for a while longer.
If you need new R&B in your life, Amber Mark is someone you should bump ASAP. Her latest song is a cover of Kings Go Forth's "High On Your Love." All proceeds from the track go to The Rose, an organization that provides health care services and early screening for Breast Cancer patients. October is Breast Cancer Awareness month and Amber lost her mother, Mia Mark to breast cancer in 2013. Her debut EP was inspired by that loss. Dive into her discography and watch out for her in 2019.
To round out the playlist, we spotlight artists to keep an eye on in the future, such as Berel, Freddie Dredd, D337, Clams Casino, Earl Swavey, Hot Sauce and more. Listen to Playlist 016 below.