Chance the Rapper Believes "a Lot" of Kanye West's Antics Are for "Attention"
"I think he does a lot of stuff for the attention of the masses."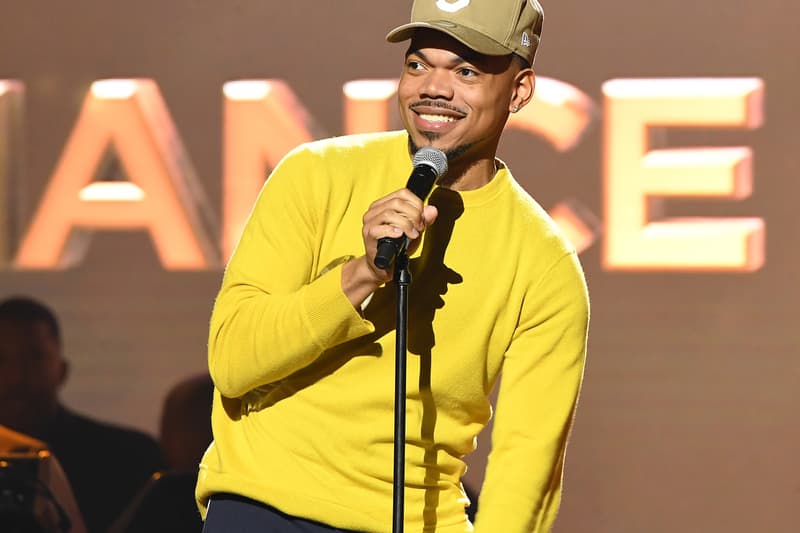 Chance the Rapper opens up about Kanye West, his own new music, Drake and more for the latest edition of The Joe Budden Podcast with Rory & Mal. Most notably, the Chicago artist shares his thoughts on what motivates Kanye West's current actions.
"I think Kanye has said it before, but I think he thinks like for every move, at least for the past few albums, he thinks about himself like 300 years in the future and how people will read things, and [he] figures himself as trying to create a bigger blip on the long timeline where a lot of other people will be stuck in like a very small space of like where their art reaches or where their thoughts reach after they've died," Chance says. "I think he does a lot of stuff for the attention of the masses, to get that stuff documented and made into history. But I think also a lot of times, the attention that he may be seeking is at the immediate detriment of some people that may need that attention more."
Elsewhere, Chance the Rapper reveals that his collaborative Good Ass Job album with Kanye West is nowhere near completion; in fact, the pair haven't even started that project's recording process.
"I'm a huge Kanye West fan … Since The Life of Pablo, since I first met Kanye, [I've] been begging him to come back to Chicago and work on a project with me," Chance shares. However, when it comes to other high-profile collaboration, Chance does announce that he's "actively working" on putting something together with Childish Gambino.
You can check out The Joe Budden Podcast's new episode with Chance the Rapper below.
Earlier this week, Chance the Rapper pledged to give $1 million USD to Chicago mental health services.