A First Look at the Tom Sachs x Nike Mars Yard Overshoe
11 years in the making.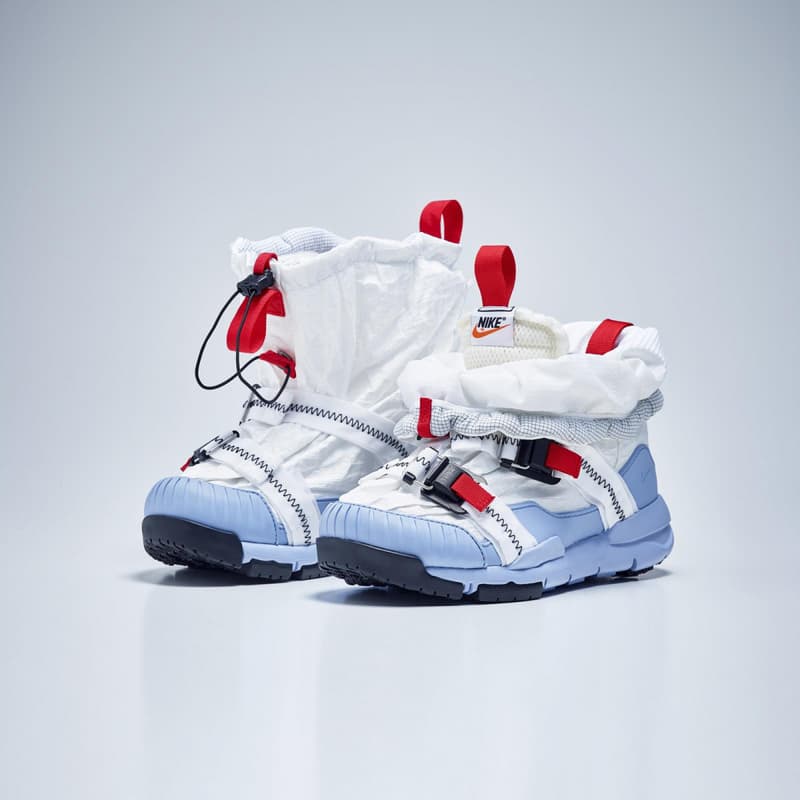 1 of 4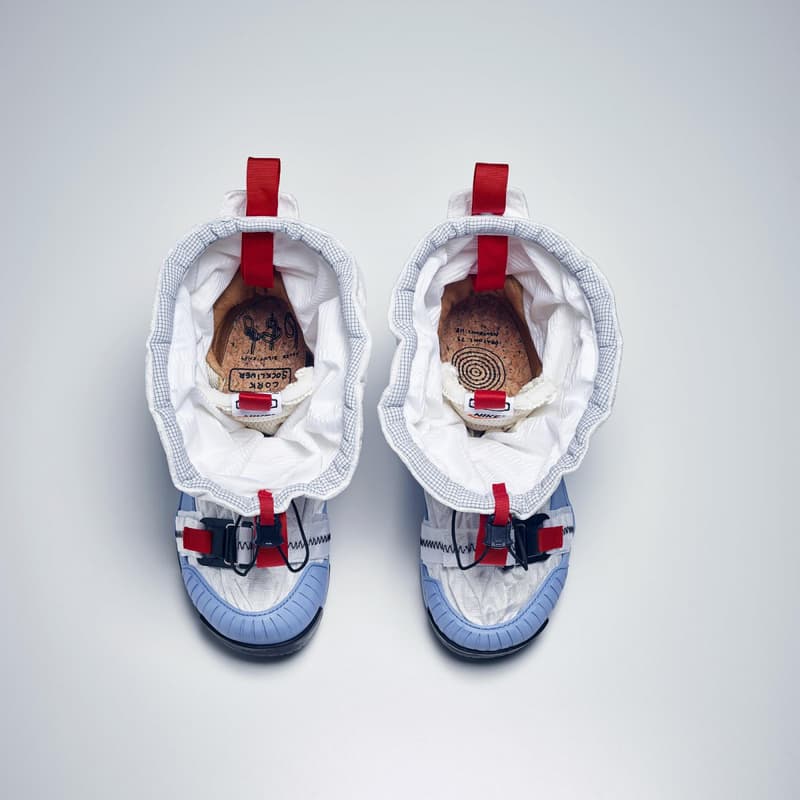 2 of 4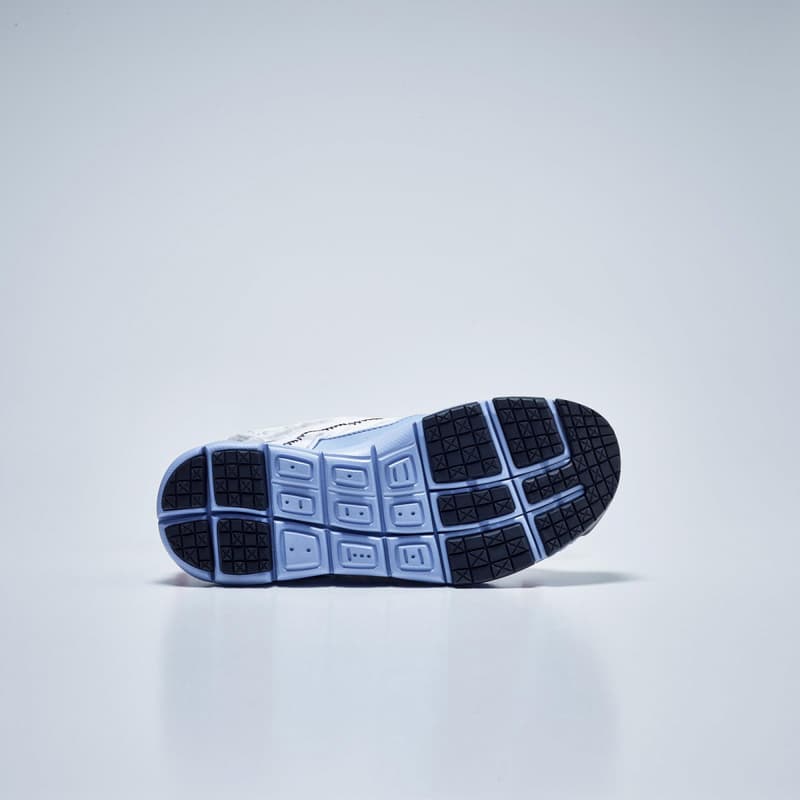 3 of 4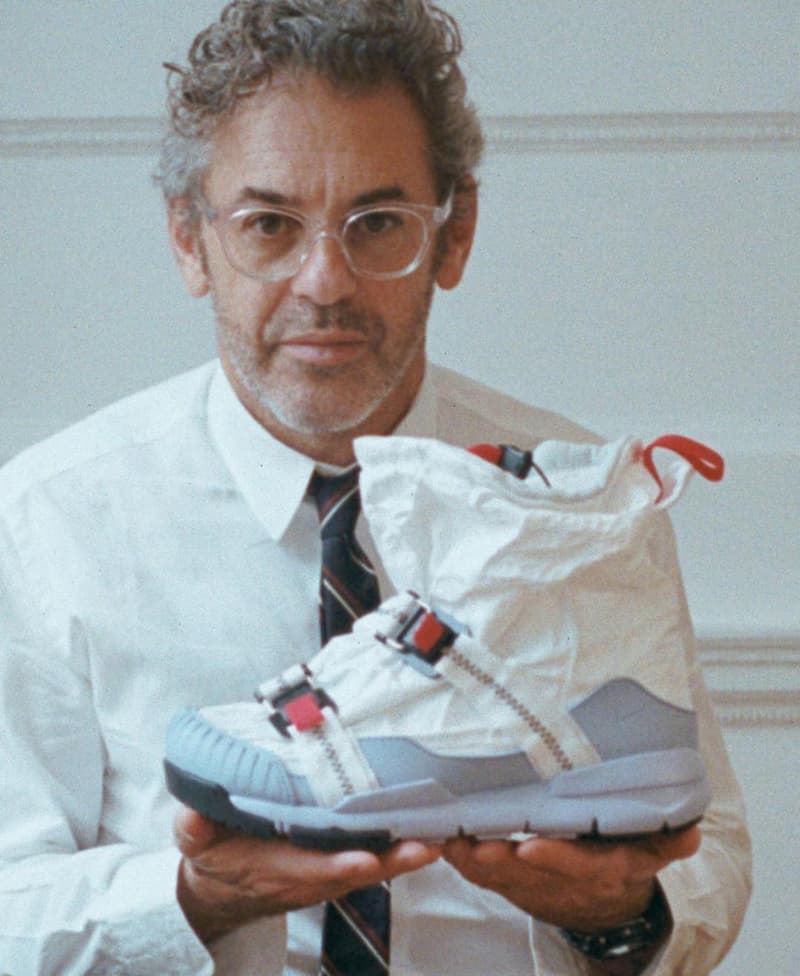 4 of 4
After much speculation over what the next Tom Sachs x NikeCraft Mars Yard iteration would look like, we now have official images of the collaborative shoes. During a screening of his film, Paradox Bullets in London, the artist revealed his latest project with Nike.
Earlier renditions predicted a mid-silhouette of the Mars Yard, with a blue and white colorway, but it appears that the actual version is much different than expected. The overshoe contains a pair of Mars Yard 2.0 sneakers stitched into inner layer, covered with waterproof Dyneema material for warmth. The bag is cinched by a tension cord and secured into place with magnetic buckles that can also be rolled down when indoors, allowing the feet to breathe. The winter appropriate shoe is balanced atop a rugged SFB sole unit in icy blue and nicknamed the "March Yard" for the frigid weather in New York during the month.
"I only do things that are interesting and keeps me on my toes…It's a really major achievement, the shoe. I'm very, very proud of it. It's something that I started working on in 2007 and just came to life this year. It's something I didn't know for sure if it was ever going really happen. It's kind of a reminder that nothing can take the place of tenacity," Sachs explained to Vogue.
The Tom Sachs x Nike Mars Yard Overshoe is slated to release at DSM London on Oct. 11 and roll out with a global release in the future, at a retail price of £390 (around $511 USD).
Sachs also took to Instagram to share an instructional video of how the overshoes should be worn.